Everyone would always think that Sejarah is a tough subject to learn and many would find it difficult due to the amount of memorising it requires.
If there is one way to make learning easier, it's through Vulcan Chong Weng Hon's method. This 25-year-old teacher teaches in a tuition centre in Cheras and he composes the songs from scratch to make learning easier for his students. What makes it interesting is the fact that every topic in the Sejarah text book is turned into a catchy song.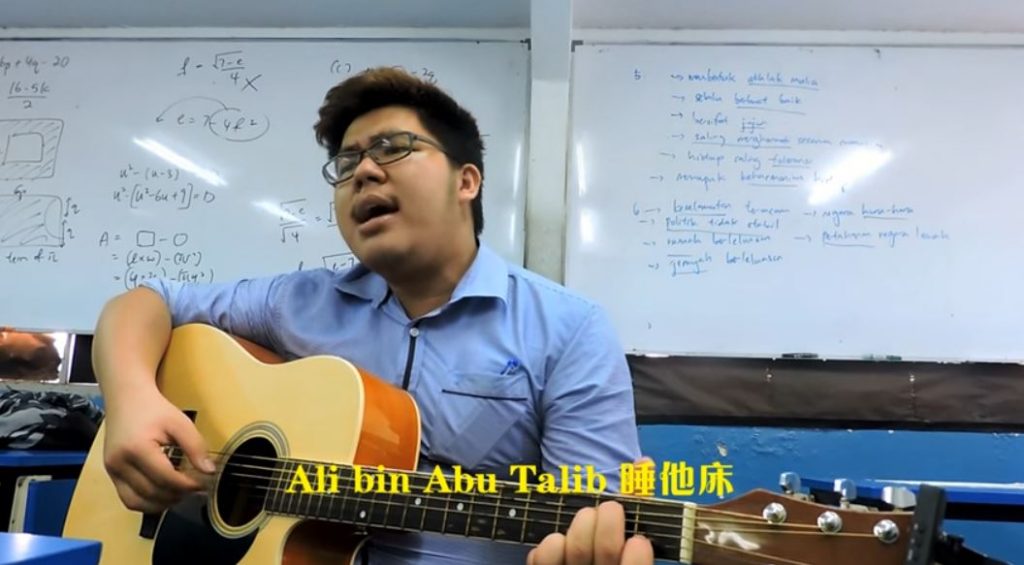 Armed with only a guitar and a textbook, Vulcan incorporated his lessons with trendy pop songs. According to Chong, the idea of turning the Sejarah syllabus into catchy songs happened in March. He does this so his students are able to learn easier and understand better.
Instead of sitting down and reading the entire textbook, he breaks it down to major key points and pairs it with music and this makes it easier for his students to remember.
For instance, the Form 4 chapter 1 of Makna Tamadun is paired with the tune from All Of Me by John Legend. On top of that, the Form 5 chapter 5 of Faktor Malaysia is paired with the Doraemon theme song.
Each song Vulcan composes would usually take 2 weeks and he incorporates Mandarin words as well for Chinese students to understand his songs easily. After his first video, he then received requests to incorporate Bahasa Malaysia words too! Malaysians are not the only ones who enjoy Vulcan's songs. The Singaporeans love it too.
Who would've thought that Sejarah can be so much fun? Vulcan made learning interesting by using his creativity and talent. In fact, I too could not help listening to his entire playlist as it just got me so hooked. Have a listen and let us know what you think about it in the Facebook comment section!
Feature Image Credit: Vulcan Chong