2016 has been a roller coaster ride for many of us but at the end of the day, we have successfully made it through 365 days. Regardless of whether we regretted some of our actions and words in 2016, it is now all in the past and what we can do is learn from it and do better in 2017. With that note, here are 14 places in Klang Valley where you can end 2016 with a bang and ring in the new year.
1. KLCC
As usual, the biggest firework hotspot would be located in the heart of Kuala Lumpur. KLCC is no stranger to their tradition of firework. Why not have a dinner in KLCC and take a night stroll at the park until the countdown begins.
2. Merdeka Square
Merdeka Square, this iconic landmark has the perfect green lawns for anyone who likes to have a picnic or watch a lovely firework show.
3. The Curve
Every December 31, The Curve is known to host a bazaar and display a firework show at The Street. Even before the countdown, there will be live performances by local bands and performers. If you don't have any plans for New Year's Eve, go grab a bite and enjoy the show there.
4. Desa Park City
A park is definitely a great place to destress and also, enjoy a countdown session. Desa Park City is actually a residential area but it is known to host events. This large park allows you to bring pets too. If you're an animal lover, come and celebrate this countdown with your pets.
5. Troika Sky Dining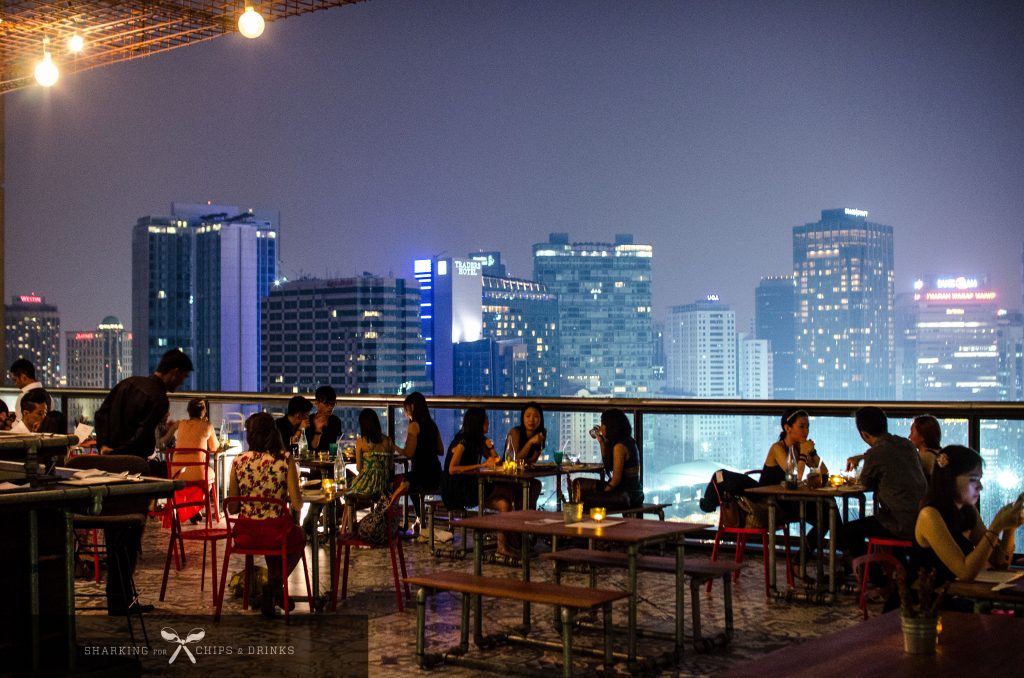 You don't really need to go far to wine and dine while enjoying the fireworks. Troika Sky Dining offers 5 fine dining restaurants. You would have endless options to choose what to have as your last meal of 2016. What better way to watch a fireworks than with a good meal too?
6. TREC
Even with the constant events and bazaar every week, TREC will never end the year without a bang! There will be a clubbing set and you can expect everyone to celebrate the countdown with lots of pumping music.
7. Heli Lounge Bar
Heli Lounge Bar is an open concept space that is ready to accept any customers who wish to dine and watch the fireworks at the same time. Enjoy the stunning overview of the city with beautiful flares in the sky. This is one spot where regardless of where you stand, you definitely won't miss the fireworks at all!
9. SkyBar Traders Hotel
Did you know that SkyBar Kuala Lumpur won Asia's Best Bar Award and being on Floor 33, you can watch the fireworks as they go off in the sky. Enjoy the view of colourful lights surrounding the Petronas Twin Tower while sipping on some martinis.
10. Publika
Publika is going to celebrate New Year's Eve with a spanking number of events. Expect anything from local bands to cultural performance such as Butoh Dance and puppetry. Not only that, everyone can watch and join in as there will be plenty of booths such as game booths and over 60 vendors participating.
11. I-City
I-City is the land of colourful LED trees and it's basically a little snow world. Have a little fun before the year ends and enjoy the stunning display of fireworks by midnight.
12. The Malt & Leaf
Located at Bandar Utama, The Malt & Leaf is celebrating New Year's Eve by throwing a gold and black themed party. There will also be a lineup of DJ's to get everyone grooving. Not only that, The Malt & Leaf is considered a great place to have an overview of the PJ area.
13. Marble 8
Enjoy fine dining cuisine at Marble 8 where you get to dine at private dining towers or even at their open concept lush gardens. It would be a serene New Year's Eve experience among greeneries for certain.
14. Sunway Pyramid
As usual, Sunway Pyramid and Sunway Lagoon are no strangers to their normal New Year's Eve event. Fireworks will be happening at Sunway Lagoon but everyone can watch the fireworks go off at Sunway Pyramid's Blue Entrance for free!
Feature Image Credit: Kualalumpur.com