Putting on face makeup is a skill and art in itself. When it's combined with the expertise in special effects, it's a whole other ball game. The amount of time taken to apply the makeup and products on the skin to transform into an otherworldly creature can be long and tedious, but the results are no doubt stunning.
Here are 9 Malaysians, in no particular order, who have successfully paved a way for themselves by masterfully creating SFX works of art on the canvas which is none other than good ol' human skin.
1. Face On By Luy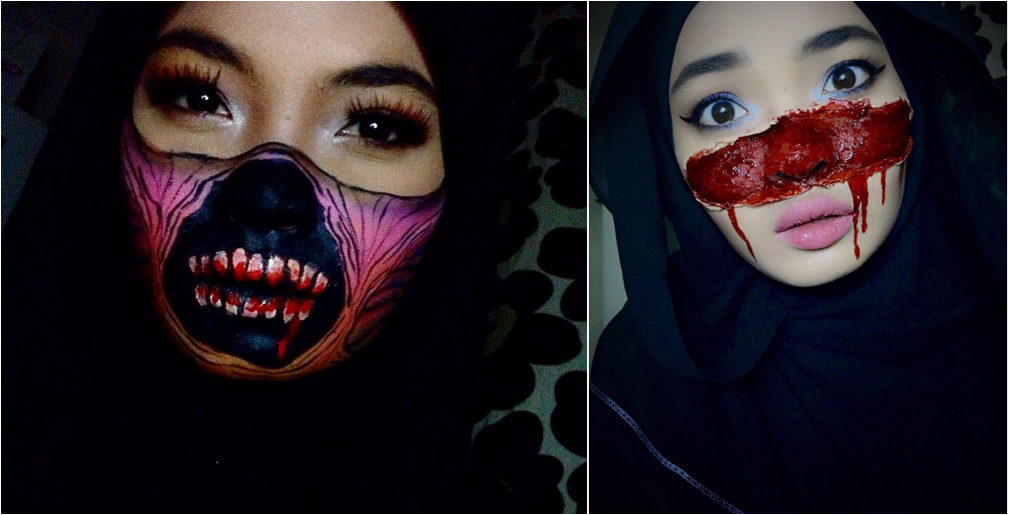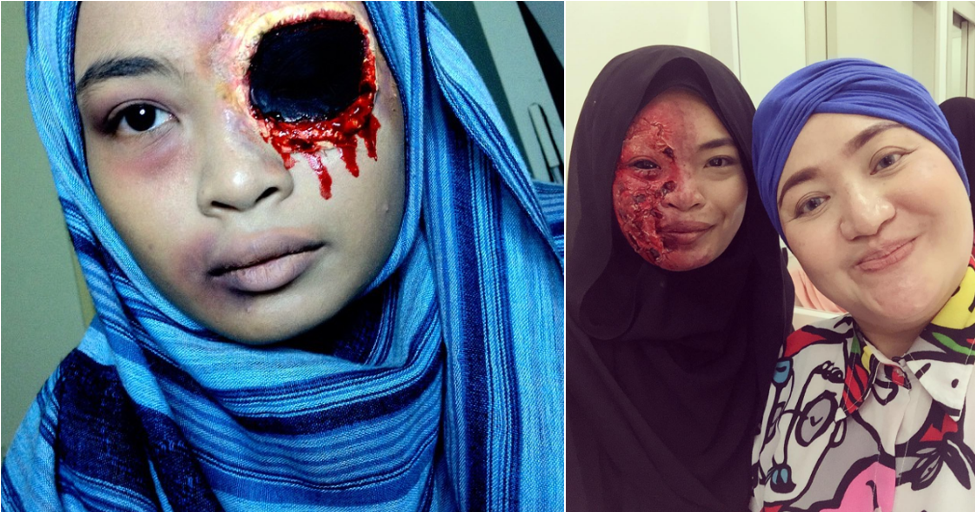 Face On By Luy is a self-taught makeup artist who occasionally dabbles in SFX makeup as well. She is often seen experimenting with glamorous makeup styles as well as gory ones. Her talent extends to turning her skin into that of a zombie and a Guy Fawkes look as well. Other times, she applies these SFX makeup skills to only one specific part of her face, be it her eyes, nose or lips, and even so, it manages to deliver the creepy effect which she is going for.
Instagram: Face On By Luy
2. Neb Radzif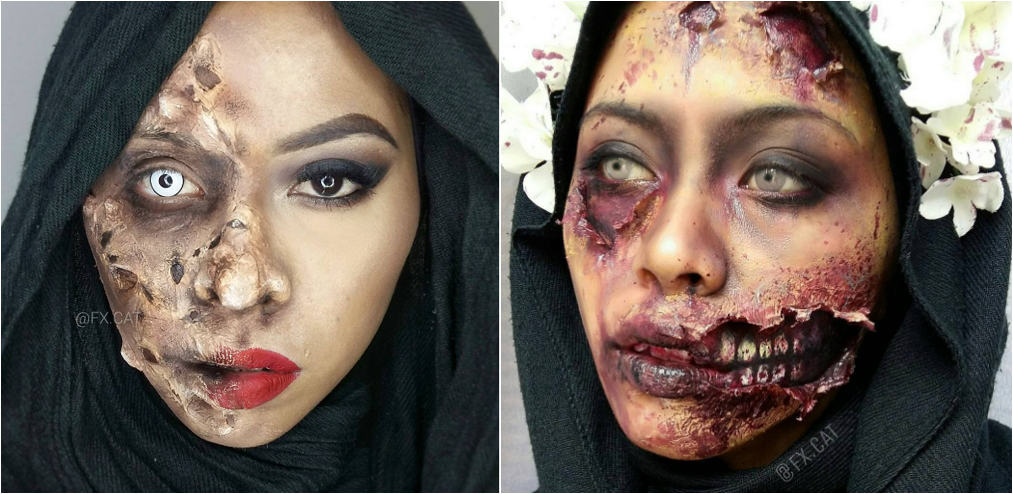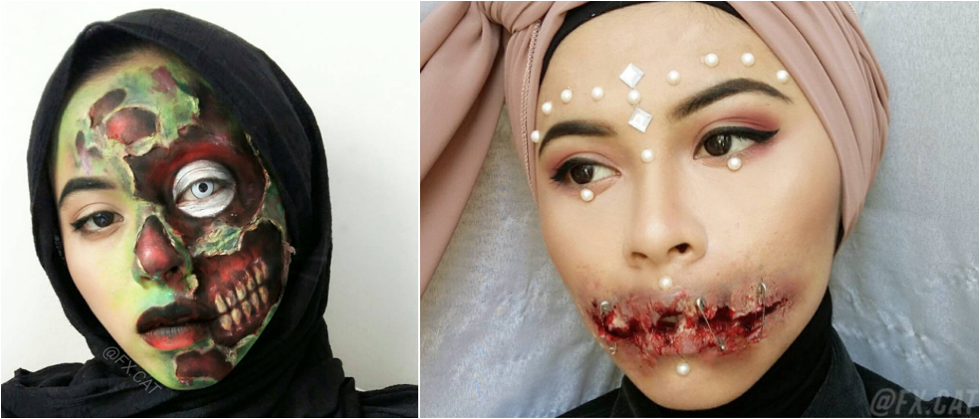 Neb Radzif is a face painter and professional makeup artist. Besides posting her work up on Instagram, she also graciously uploads her tutorials on YouTube so anybody who wishes to learn how to apply SFX makeup on themselves can learn to do so through her new channel. Her specialty lies in turning humans into made up zombies, ice queens and even Harley Quinn and The Joker!
Instagram: Neb Radzif 
3. Lemony Lysh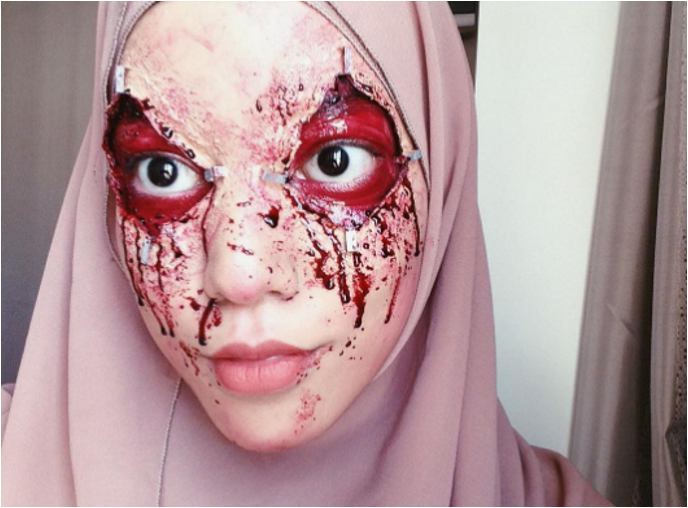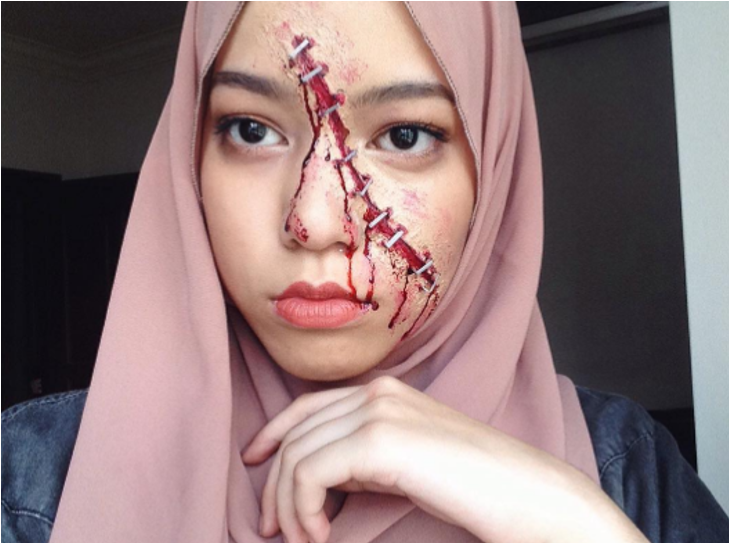 Lemony Lysh transitions from soft and sweet makeup looks to a gory creature between her Instagram posts and it's amazing to see how she could turn from a beautiful makeup artist to a made up skeleton throughout any given week. Lemony Lysh generally dabbles with face makeup but when the right mood calls for it, she also utilises special accessories such as staples, clay and even nails!
Instagram: Lemony Lysh 
4. Fabien Wong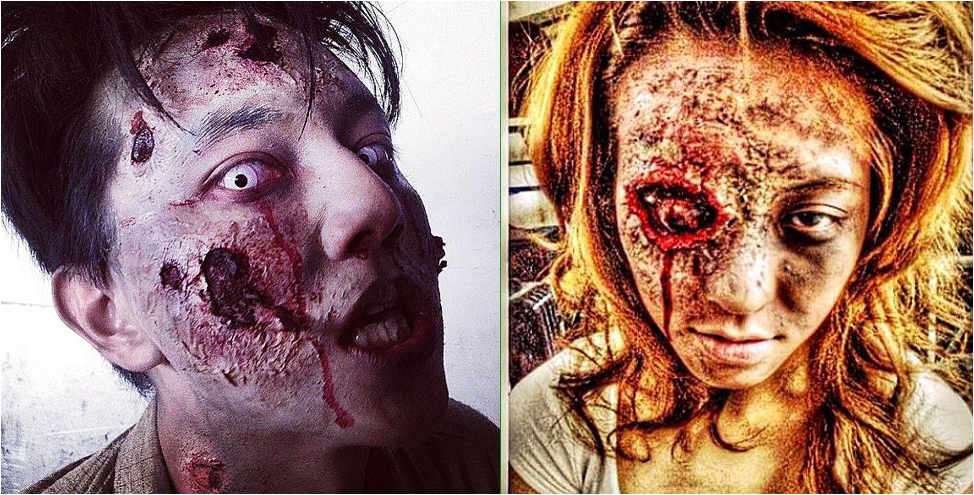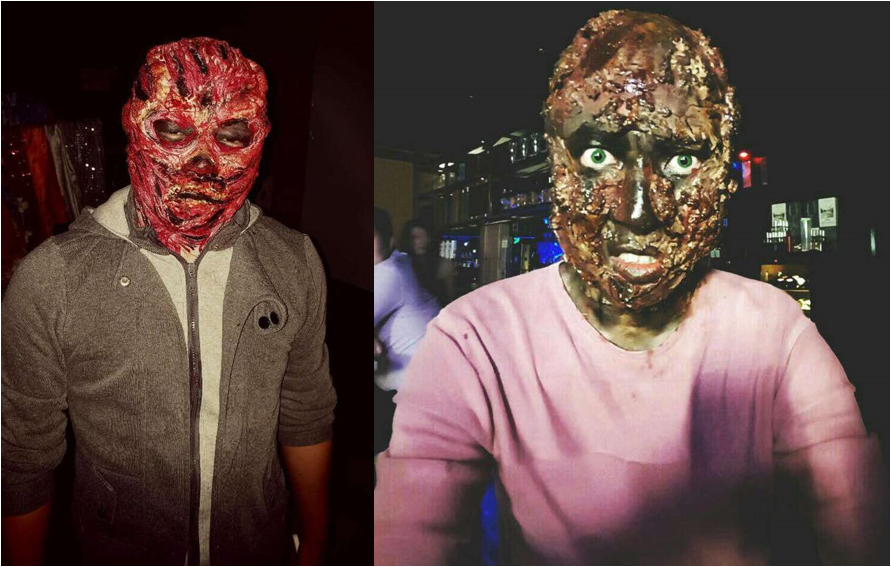 Fabien Wong is a professional hair and makeup artist with over 26 years of experience in the industry. His work can be seen in the likes of Tatler, Prestige and Passion magazine as well as for TVC's and bridal stores. His diverse body of work throughout the years has even won him several accolades including the "Excellence Award" from the Asian Hairdressing Association in 2009. Fabien's most recent contribution had been in the Halloween Makeup Workshop where he taught a special 4-hour special effects class.
Facebook: Fabien Wong
5. Ala Mekap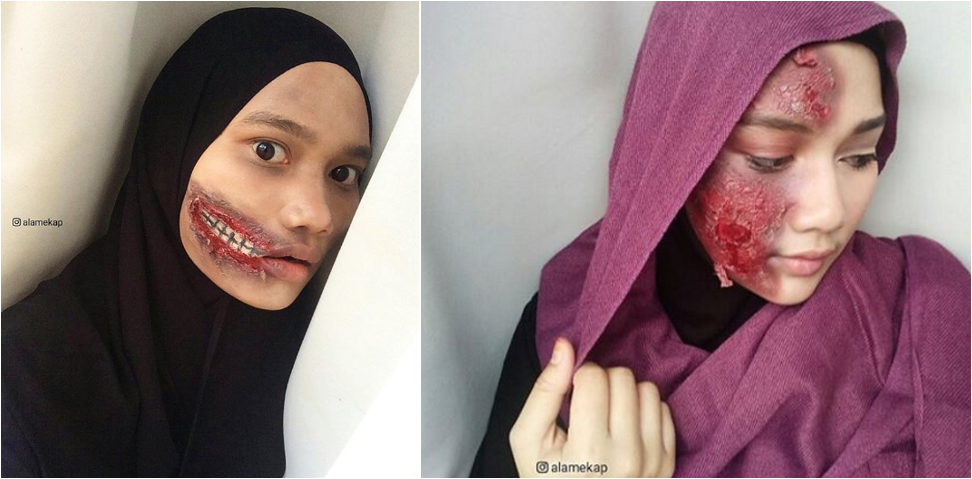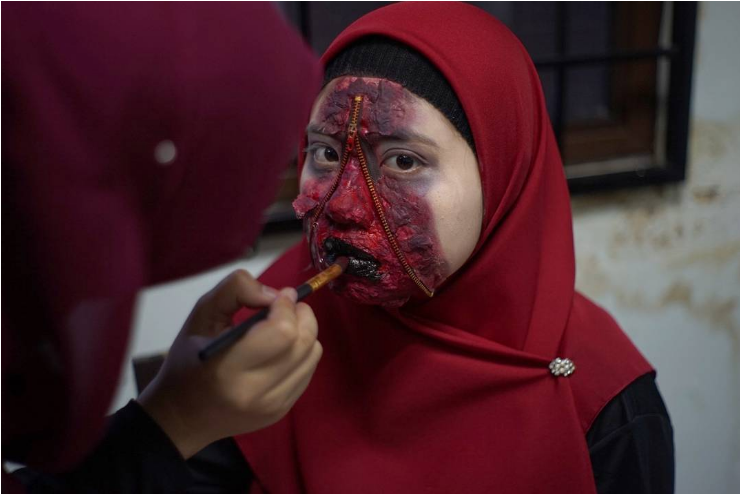 Ala Mekap once used to experiment with classic everyday makeup looks on her Instagram page, but recently she expanded her capabilities by joining the makeup team for the Escape The Terrors charity run event which was held on October 15. Through it, she managed to create a plethora of gory and spooky looks which was a testament of her talents.
Instagram: Ala Mekap
6. Queen Of Luna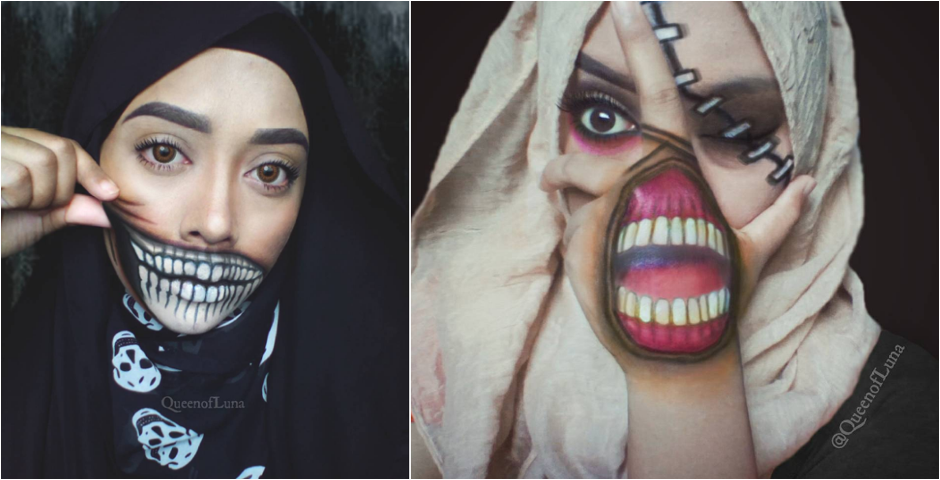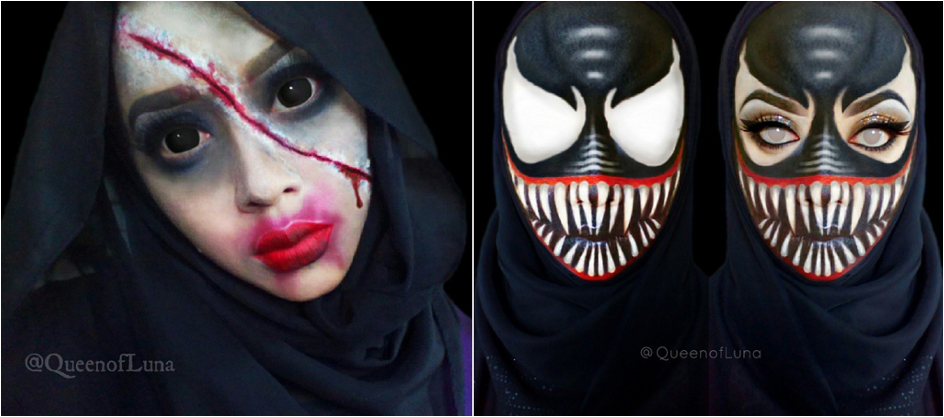 Queen Of Luna is an acclaimed makeup artist who shot to fame for her recreation of Disney looks, inclusive that of Cinderella, Alice in Wonderland and Rapunzel. In conjunction with Halloween, Queen Of Luna has been experimenting with gory looks which are perfect for any Halloween-themed party. From vampires to skeletons, and zombies to Ryuk from Death Note, it seems like there isn't any makeup style that the talented queen cannot do!
Instagram: Queen Of Luna 
7. Thanaletchumi Sinniah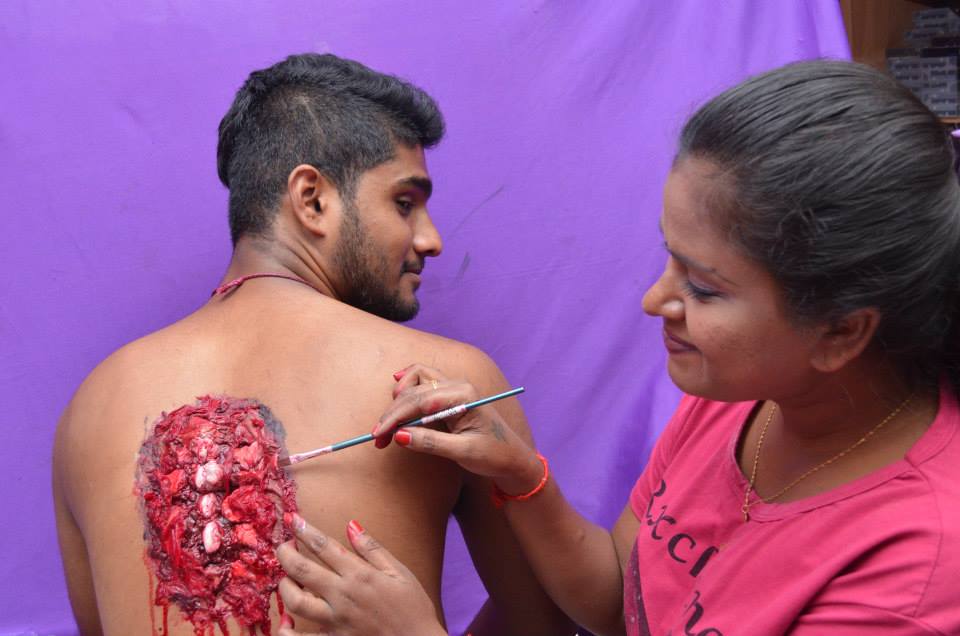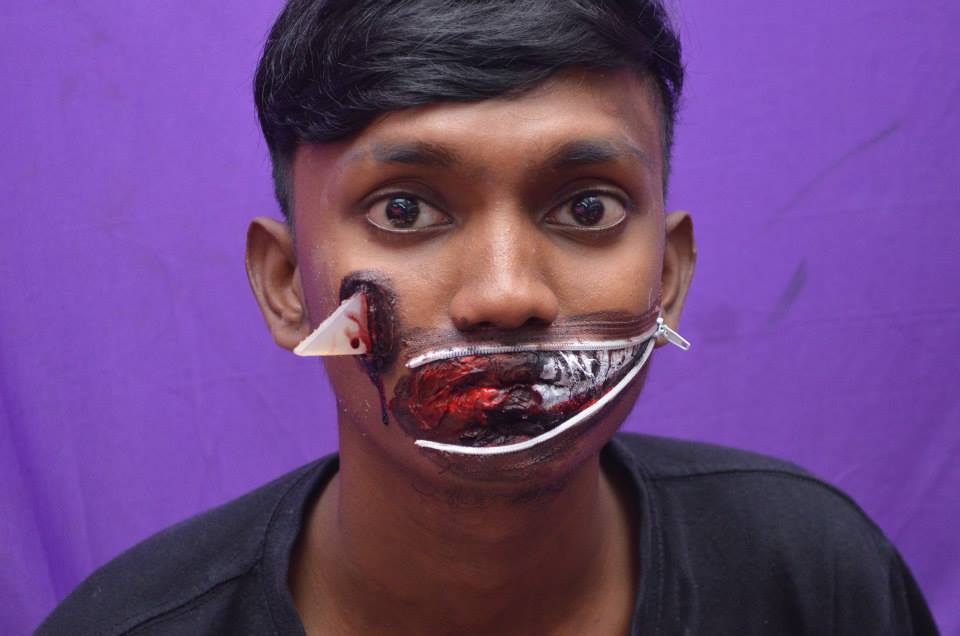 Thanaletchumi is an award-winning Malaysian makeup artist who mostly lends her expertise to events, roadshows and even films. Her most recent accolade was the Best Makeup Artist award from the Malaysian Tamil Artiste Associates of the Year 2014. She learned her skills through online courses and her talent allowed her to book gigs with films where she recreates gory makeup looks and fake injuries for the on-screen "victims".
Facebook: Thana Letchumi 
8. Ella Sandera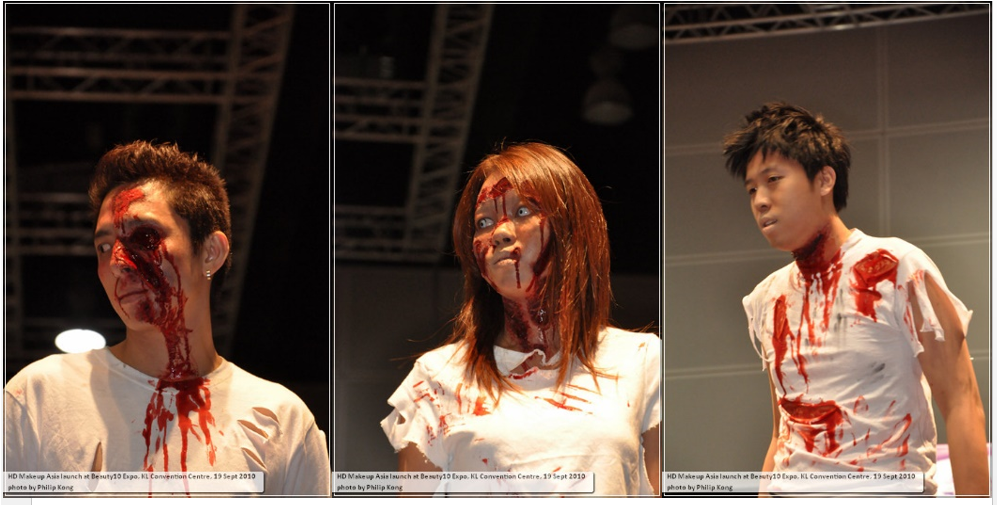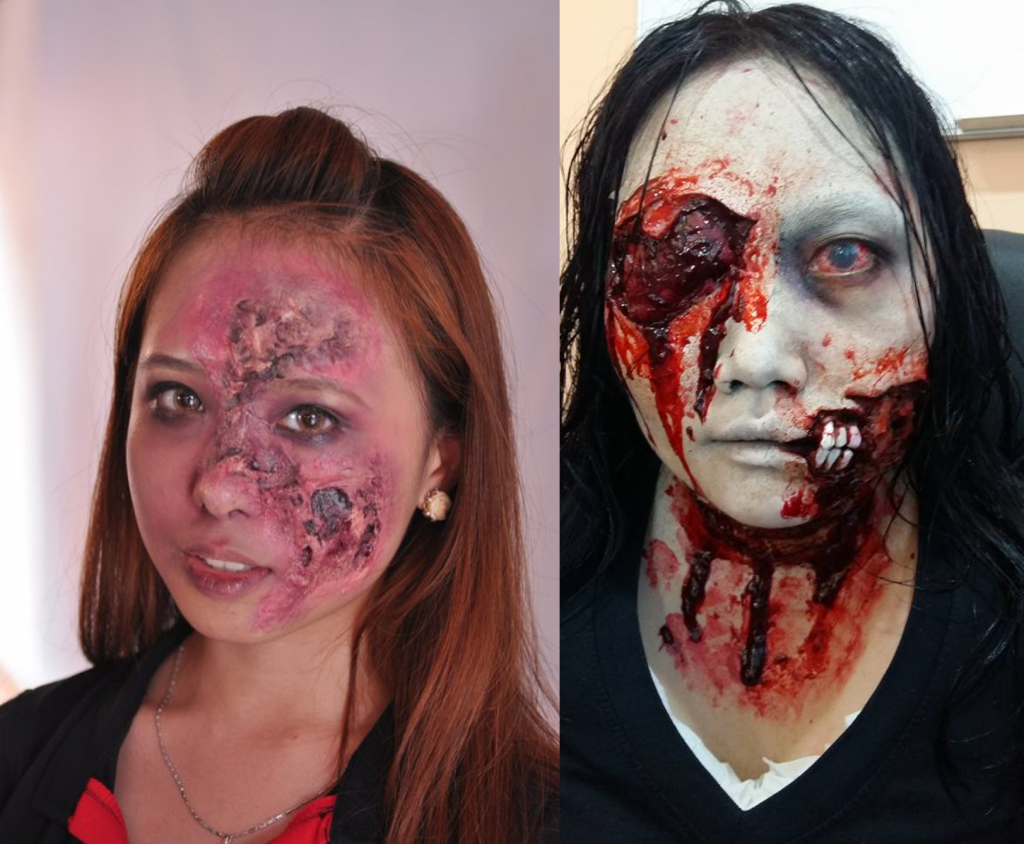 Ella Sandera is the owner and director at her own company known as SFX Ella Sandera and she has been operating it for the past 10 years. The Sibu, Sarawak native is a veteran in the SFX makeup scene and she lends her skills to movie sets as well. Ella also occasionally teaches classes to a group of students and according to them, Ella is a patient and friendly teacher. They are even willing to take class from her instead of just learning via YouTube because Ella is able to demonstrate at length how to recreate the looks.
Facebook: Ella Sandera 
9. Hammada Bamadhaj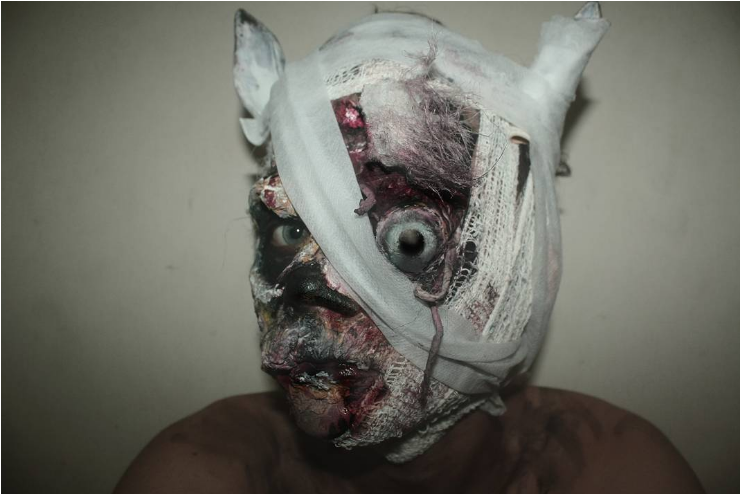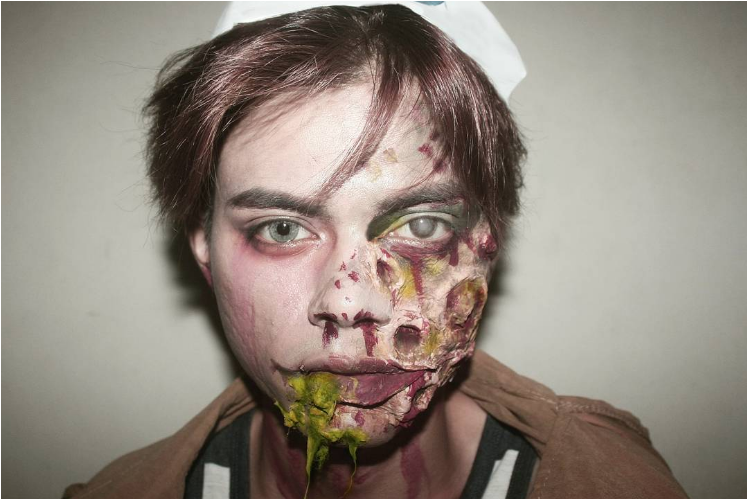 Hammada Bamadhaj is talented both in painting his face as well as painting on canvas. He uploads his work on devianart and for the past few months, he has been dabbling in SFX makeup as well. The handsome young lad transforms into creepy creatures on his Instagram page and even though he is a little known makeup artist, his work is one worth shouting about. It's certain that when Hammada is all made-up with the skills he has in SFX, you would not want to bump into him in the dead of the night!
Instagram: Hammada Bamadhaj
Feature Image Credit: Neb Radzif/Hammada Bamadhaj