Last week, MyRapid experienced several technical difficulties, in which their LRT broke down due to power trips and caused many to walk the distance on the tracks, whilst being soaked in rain water. As a way of redeeming themselves, they decided to give their passengers a gift.
From September 13-15, passengers on the Kelana Jaya line would not have to pay the fare. In line with this, here are 8 eateries that you can head to for absolutely FOC today and tomorrow. Because free rides gives you the freedom to spend more on food, here's a chance to treat yourself.
1. Tea Press @ USJ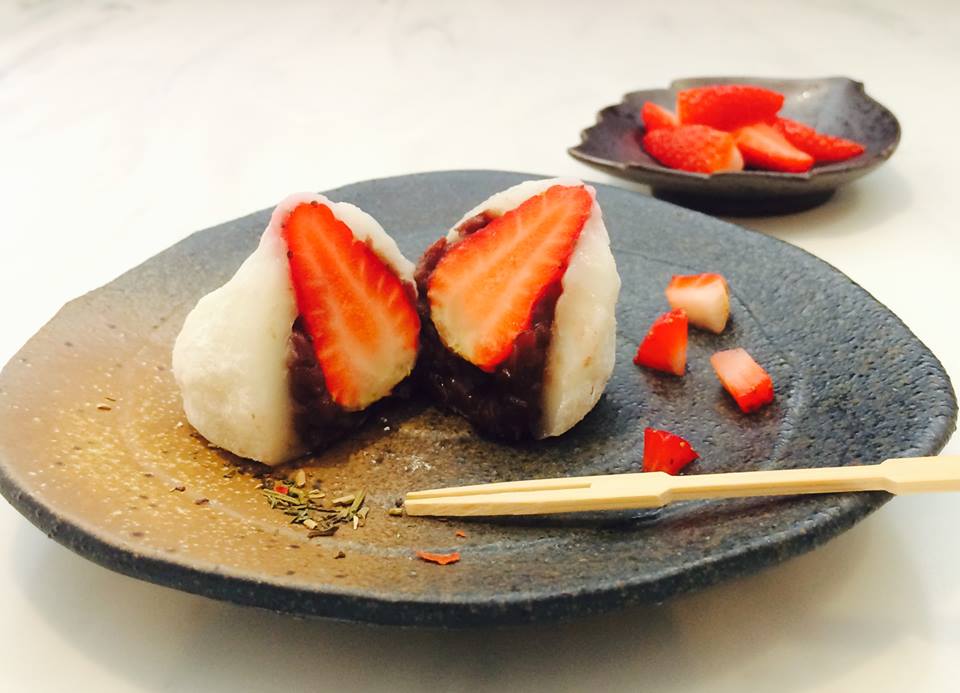 What about tea instead of coffee? Tea Press-The Japanese Tea Roasters offers customers some premium Japanese green tea. More importantly, they serve Japanese mochi that goes along well with the tea. Give it a try when you travel along the Kelana Jaya Line and hop off at the USJ 7 station.
Hours: 10am-10pm, daily.
Address: GF.06, Ground Floor, Da:men Mall, 1, Persiaran Kewajipan USJ 1, Subang Jaya.
Website: TeaPress
Tel: 03-7732 0858
2. AMPM Café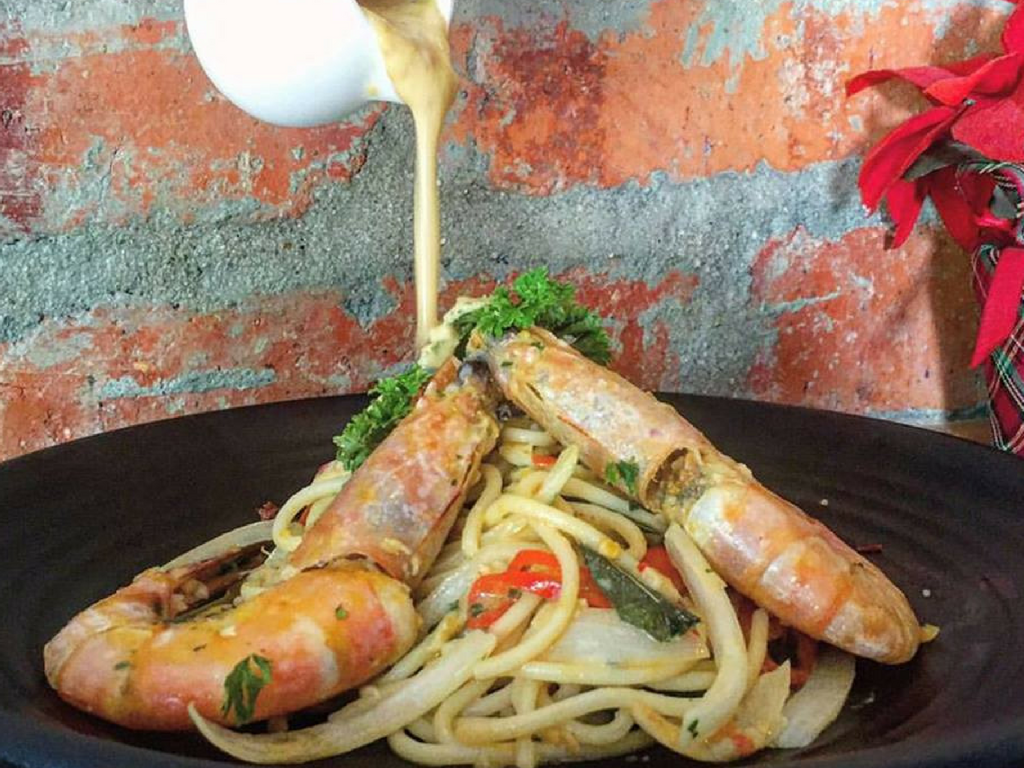 AMPM Café located around the USJ 21 station is a place where you can have a cozy day around. Their best-selling Roast Chicken is something you should not miss out on, and there are weekend specials that starts from Friday night. It is just a short distance walking from the station to the café.
Hours: 11am-11pm, Monday-Thursday; 11am-12am, Friday; 10am-12am, Saturday-Sunday.
Address: 11, Jalan USJ 21/5, Usj 21, 47630 Subang Jaya.
Website: AMPM Cafe
Tel: 03-8081 9121
3. Blackwood Café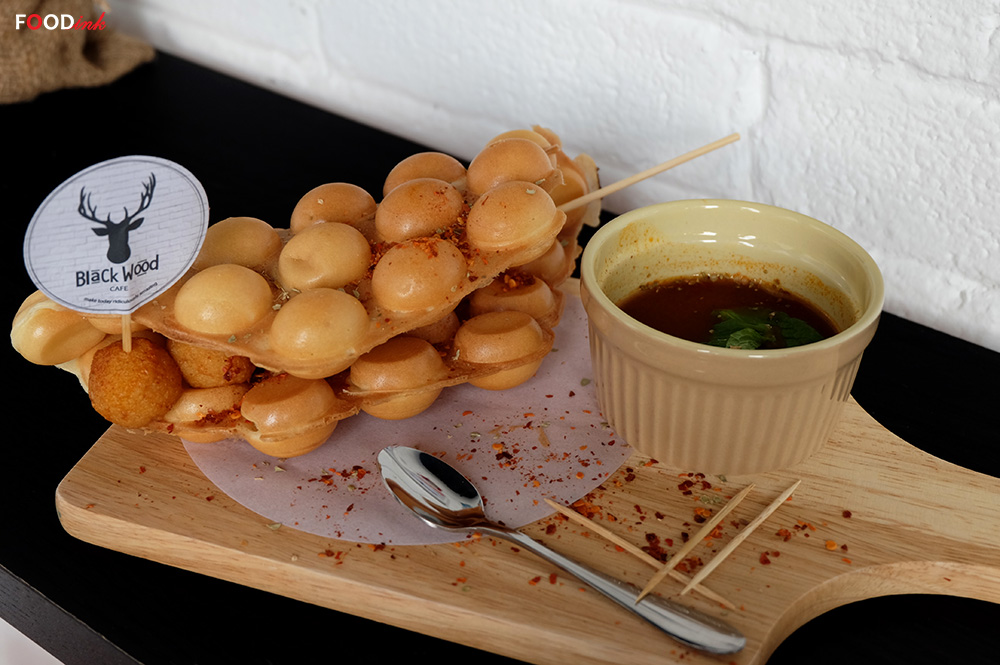 Ever heard of curry fishball puffle? Blackwood Café in Ara Damansara serves this unique dish that you could get in Klang Valley. This dish is the combination of two popular Hong Kong street foods, the egg waffle and curry fish ball! How tempting it is by just looking at the photo?!
Hours: 2pm-12am, Monday-Friday. 12pm-12am, Saturday-Sunday.
Address: A-01-05 Eve Suite Ara Damansara, Jln PJU 1A/41 Ara Damansara, 47301 Petaling Jaya.
Website: Blackwood Cafe
Tel: 03-7610 3408
4. The Tea Republic @ Bangsar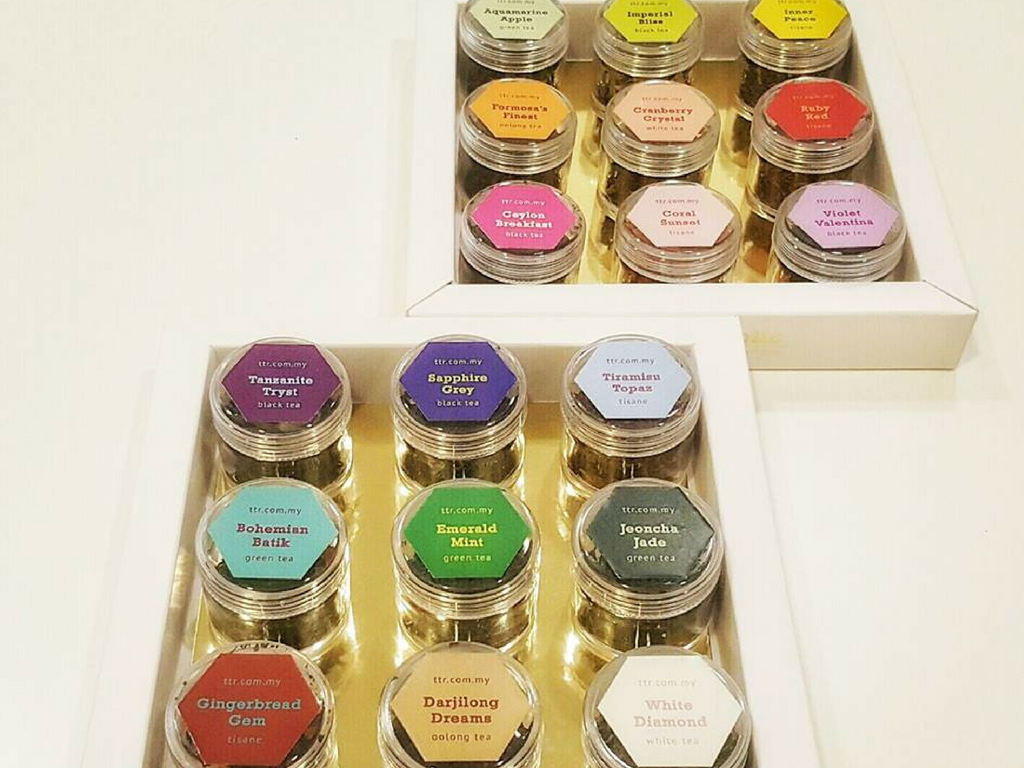 Tea lovers! Here is a spot for you to drink your stresses away with different tea flavours. Isn't it very relaxing to just enjoy a cup of tea and a dessert? Pairing your favorite tea with sweet treats like cupcakes or macaroons is all you need at The Tea Republic! Just remember you need to get off at the Bangsar station to get to this eatery.
Hours: 9am-9pm, daily.
Address: Bangsar Shopping Centre, 59000 Kuala Lumpur.
Website: The.Tea.Republic
Tel: 03-2011 1320
5. The Optimist Coffee @ Ampang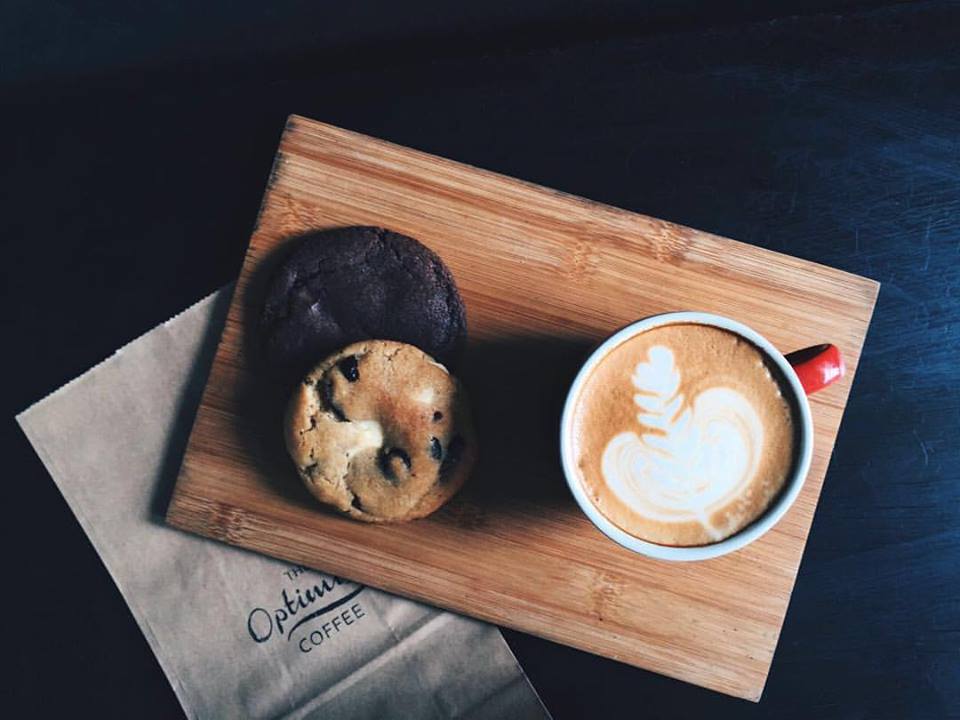 Coffee time! Drinking a cup of coffee on your way to work is good but drinking a cup of divine coffee is even better. The Optimist Coffee located in Ampang Park Station is one that you should not miss out on. They serve coffee, sandwiches and pastries that they aim to spread positivity to Malaysians. You could just grab your cup of coffee and go! How awesome is that!?
Hours: 7am-7pm, weekday.
Address: Ampang Park LRT Station, 50450 Kuala Lumpur.
Website: OptimistCoffee
6. Pampas Burger @ Setiawangsa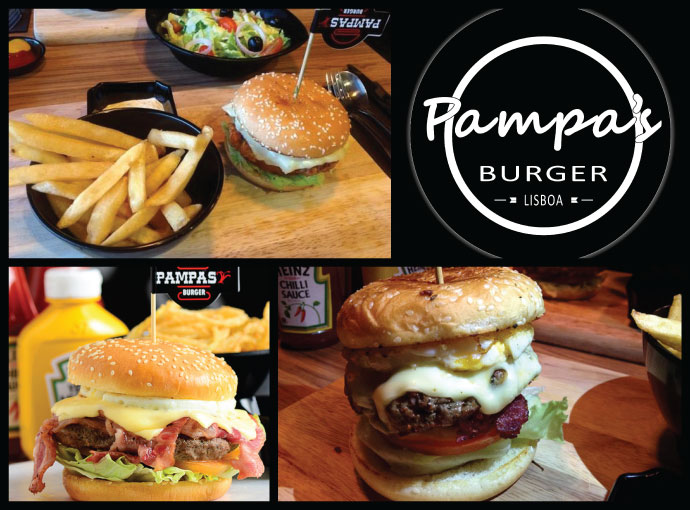 Yummy! Yummy! Feeling very hungry after a day of work and wanting to devour some sinful deliciousness? Get off at the Setiawangsa station and you will see Pampas Burger opposite the station. The Bull, The Gaucho, The Ram, Cut the Crab and so much more are some burgers you could choose from! Just be careful to not fall asleep on your way back and miss your station!
Hours: 12pm-12am, daily.
Address: G-06, Dataran Jelatek, Jalan Jelatek, Setiawangsa, Hulu Kelang 54200 Selangor.
Website: PampasBurger
Tel: 03-4265 4229
7. S.O.C Café (Snow or Coffee)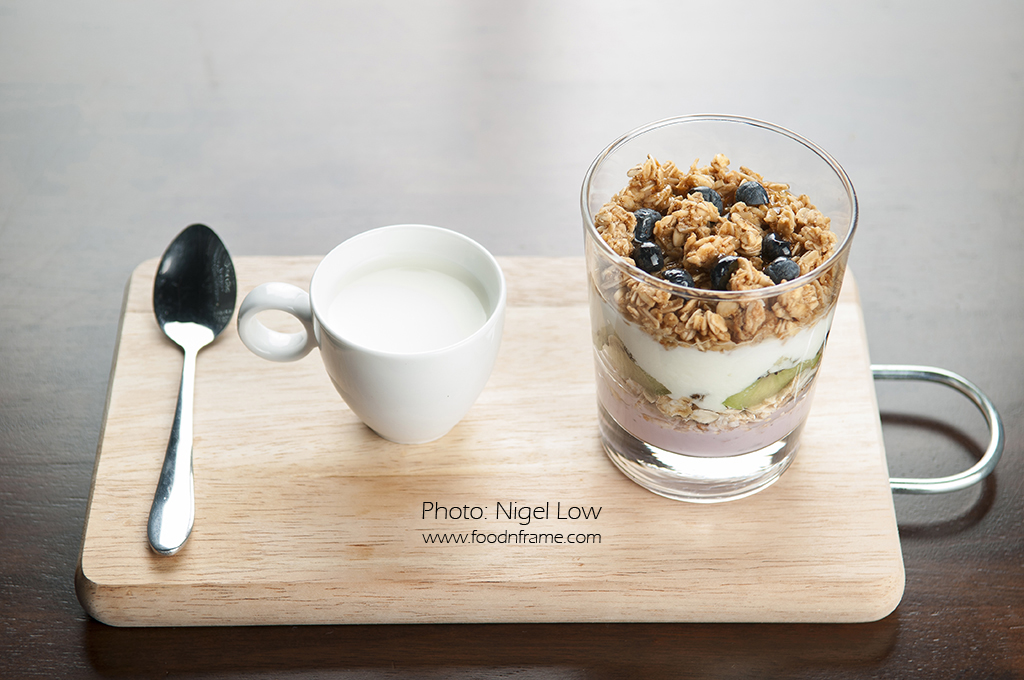 When you get off from the Wangsa Maju station, visit the S.O.C café that is just a short walking distance away. They serve nice coffee and also desserts! One of their signature desserts would be their SOCagato which is heaven for affogato lovers. Granola would be another great choice or perhaps even their snow ice dessert.
Hours: 10am-10pm, daily.
Address: No.22 (Ground Floor) Jalan 1/27B, Taman Desa Setapak, Wangsa Maju, 53300 Kuala Lumpur, Malaysia.
Website: SOC
Tel: 03-4144 3389
8. Boarders Tabletop Games Café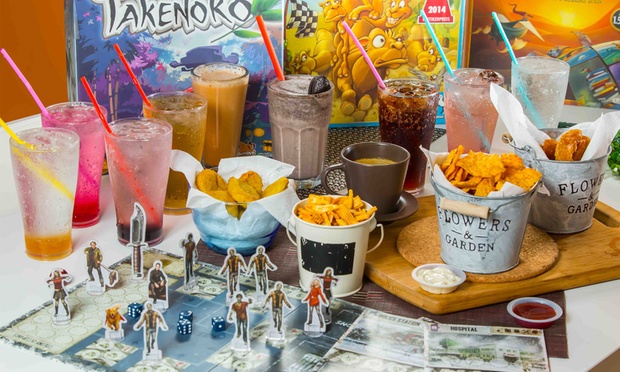 What about playing and eating at the same time? Boarders Tabletop Games Café is the right spot for you! It is a great place for you to hang out with friends or family, so you could just lay back, eat and play!
Hours: Monday, 7pm-12am; Tuesday-Thursday, 3pm-12am; Friday-Saturday, 3pm-1am; Sunday, 3pm-12am.
Address: 6 Jalan 1/27B, Wangsa Maju, 53300 Setapak Kuala Lumpur.
Website: BoardersCafe
Tel: 03-4144 2387
Feature Image Credit: www.paultan.org