Remember how the LRT broke down this morning, causing stranded passengers to get off the train they were traveling on, and walk along the tracks in the pouring rain? Well, the passengers won't forget their "unique experience" anytime soon.
Netizens were equally upset and furious at what the LRT passengers had to endure and perhaps due to this, MyRapid came up with a quick response stating that Rapid Rail will be offering a FREE service to all passengers aboard the Kelana Jaya line from September 13-15.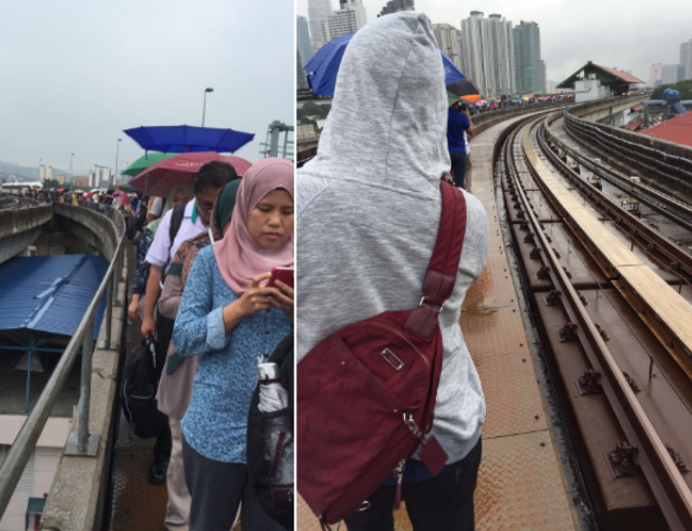 Considering how many were left stranded during this morning's ordeal, this is perhaps a good way for Malaysians to regain the ounce of faith they may have lost in our public transportation system.
This week was a downer for the local LRT system, mostly due to the wet weather conditions. With passengers being stuck in the LRT station as well as having to walk the tracks of the LRT, the free service which will last for 3 days would be MyRapid's way of redeeming themselves.
So KL-ites, where will you be heading to during the upcoming FREE LRT service?
Feature Image Credit: Twitter user @nikkluqq, Wikimedia