Metalheads, listen up: your favourite Malaysian rock festival is finally back this year for their fourth iteration! The beloved Rockaway Festival is back with a bang with their surprise 2016 festival announcement, and if you're a fan of old-school rock prepare to have your socks knocked off with their lineup.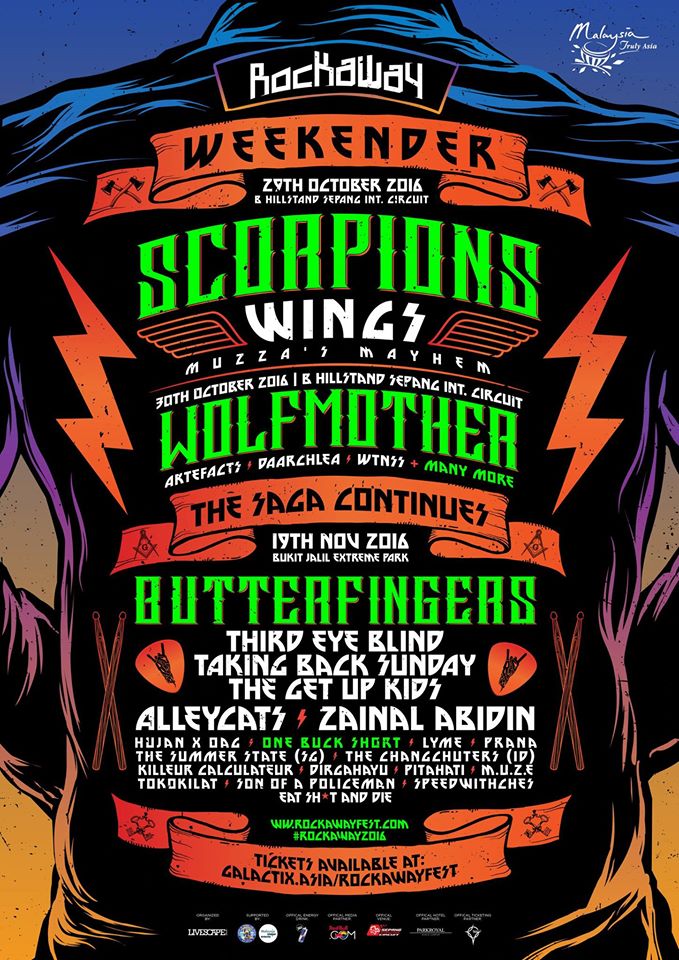 Hold on to your caps and black t-shirts, as the insane lineup features monumental acts like Scorpions, Wolfmother, Taking Back Sunday, The Get Up Kids, and Third Eye Blind. Don't forget about our local talents as well, because you'll be seeing the likes of Alleycats, Zainal Abidin, Hujan, One Buck Short, and even the highly-anticipated, mind-blowing reunion of grunge band Butterfingers.
The festival will be divided into two phases and spread over 3 days this time around, with the Rockaway Weekender on the 29th and 30th of October at Sepang International Circuit, as well as the finale on the 19th of November at Bukit Jalil Extreme Park.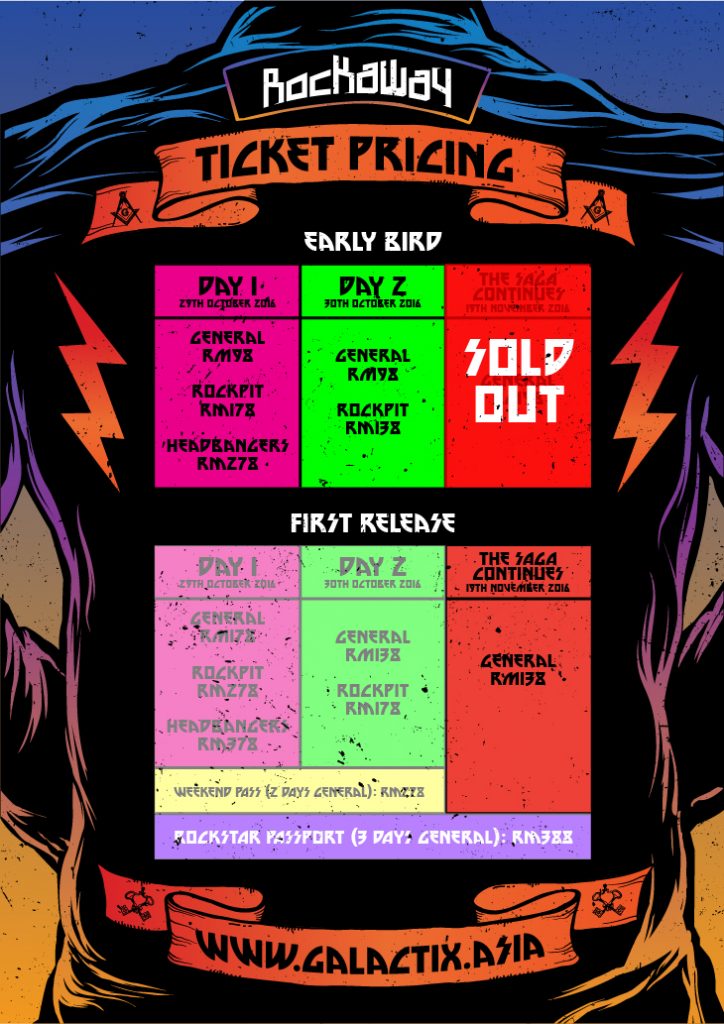 Tickets are ready to purchased through this link, and if you're planning to go you'd better get your passes fast! Tickets are selling like hotcakes (early bird passes for the finale show have even sold out), so jump on the chance. This will definitely be a night you'll never forget!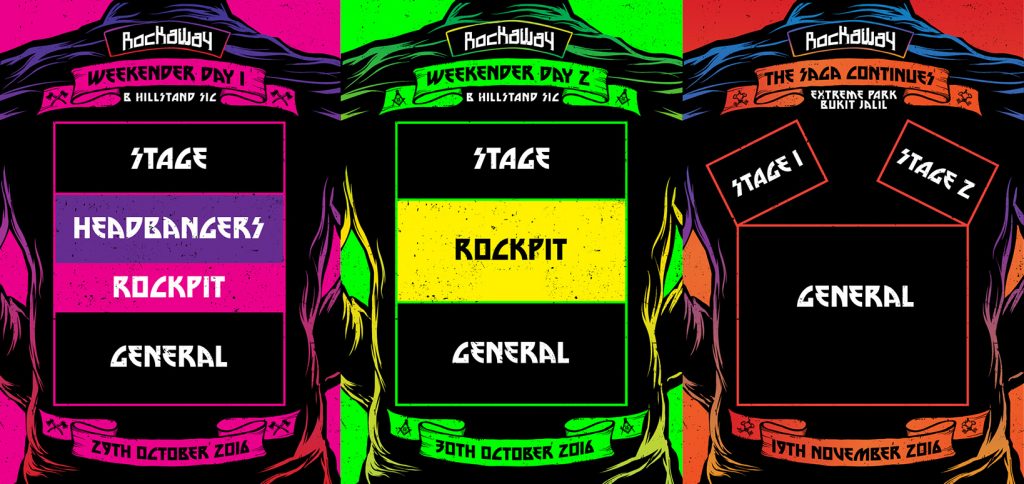 Above are the layouts for all the different festival days, so choose your tickets well. If you're cool with moshing and lots of physical activity, opt for the Rockpit or Headbanger tickets. Make sure to come early if you want to be rocking out on the front row!
Seeing as Rockaway were the genius minds behind bringing such bands like Paramore, Bring Me The Horizon, Enter Shikari, All Time Low, and The Used to our shores, you can bet that you'll be headbanging and screaming along to your favourite rock songs all night long. See you in the moshpit!
Featured Image Credit: Rockaway Festival