For a quick weekend getaway in the city, nothing screams fun and spontaneity than staying in a container hotel. What exactly is a container hotel, you may ask? Well, a container hotel is exactly that, a hotel with large, metal shipping containers instead of rooms.
You might be appalled by the idea at first, but container hotels have become a huge trend all over the world for their simplicity, cost-effectiveness, sustainability, and the fact that they're like a blank canvas, you can design them however you want!
This trend has seen a growth of container-style hotels popping up in Malaysia, with a few located right here in KL and Selangor. Check out the following container hotels in the area that you should check out next time you're looking for cool accommodation:
Container Hotel, Jalan Delima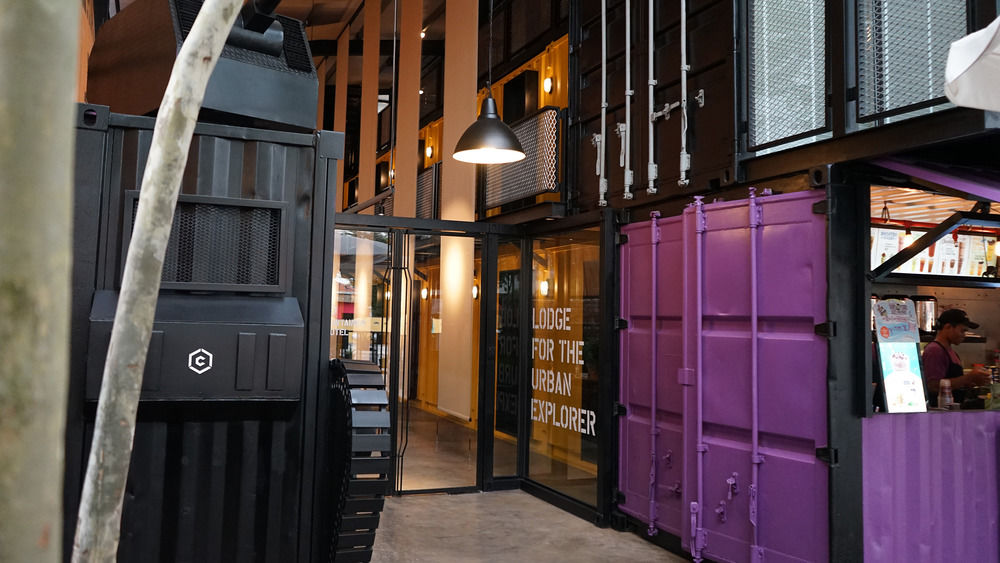 The most well-known hotel on this list, Container Hotel is one of the first of its kind in KL, and people flock to their doors from all over to experience a night in a freight container themselves. Embodying the Japanese philosophy of compact living, Container Hotel has put together several brightly coloured shipping containers, tastefully decorated, perfect for short stays in the city. Besides having containers for rooms, you can also go the more adventurous route and stay inside a concrete cylinder or even a cabana tent! With its central location that's walking distance to several main tourist attractions, it's no wonder that the hotel has proven popular over the past couple of years.
Address: 1, Jalan Delima, 55100 Kuala Lumpur
Tel: 03-2110 4388
Website: http://containerhotel.my/kl/
Capsule by Container Hotel, KLIA2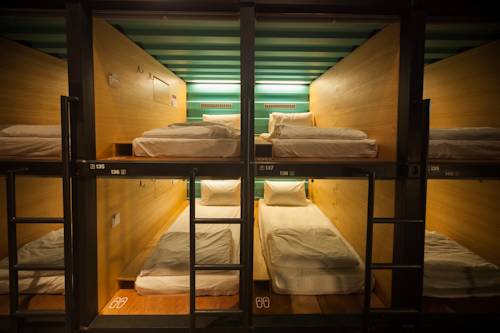 For travelers looking for a quick snooze in between flights, Capsule is perfect for you. Created by the same people behind Container Hotel, the same concept of stacked containers as living spaces is used here. What differentiates this hotel with the one in KL is that the containers are divided up into smaller capsule spaces that can comfortably bed one person. Called the CapSpace, 120 capsules, divided into male or female only and mixed sections, are available for travelers if you don't feel like spending the night on the airport floor. If you're with a partner, there's also capsules for two available as well. Sounds like a great space to catch some Zs while waiting for your next flight!
Address: Lot L1-2 & 3, Gateway, Terminal KLIA2, KL International Airport, Jalan KLIA 2/1, 64000 KLIA, Sepang, Selangor
Tel: 03-7610 2020
Website: http://capsulecontainer.com/
Farm Ville Café and Homestay, Sekinchan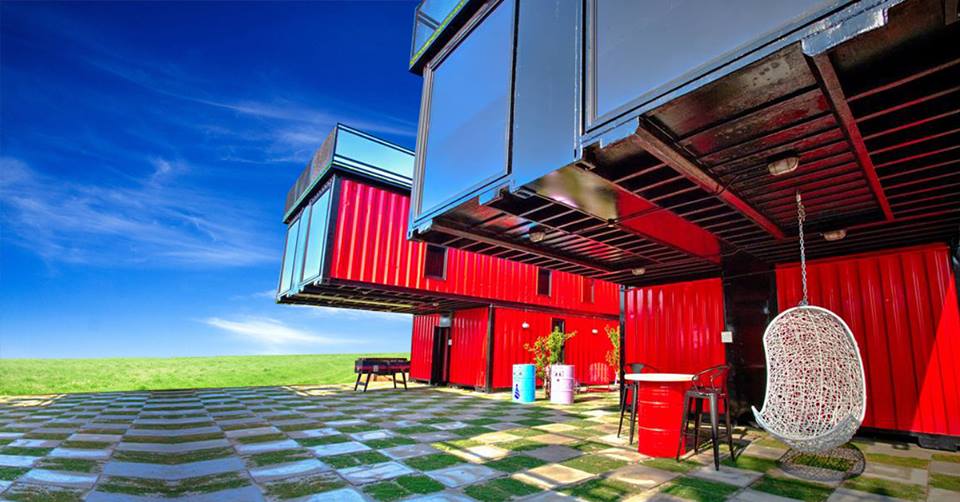 Farm Ville Café and Homestay was previously mentioned on our list of uniquely Malaysian experiences, which you can check out here! The place is a bit further off from the city, and consists of stacks of bright red containers overlooking the beautifully picturesque rice paddy fields of Sekinchan, Selangor. The lodging is plenty comfortable, and the breathtaking panoramic view is visible from the café as well as the roofs of the containers.Other attractions include a swimming pool, an open-air patio on top of most rooms, a barbecue area, and nearby Sekinchan 3D Art Gallery. This serene location is perfect for a quick getaway with loved ones over the weekend.
Address: Lot 11304, Jalan Tepi Sawah, Kampung Site B Tambahan, 45400 Kampong Sekinchang, Selangor
Tel: 017-206 8666
Website: http://facebook.com/farmvillecafehomestay
The Kabin, Kuala Selangor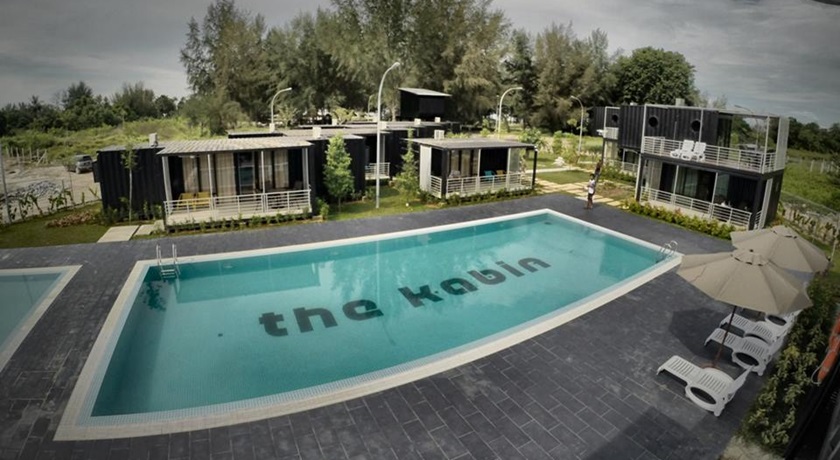 This sprawling, modern container resort in Kuala Selangor has it all for your weekend getaway: a strategic location nearby the town of Kuala Selangor and next to Remis Beach, chic, contemporarily furnished containers in several different styles and price points, a 50ft swimming pool, a games room in a tree house, karaoke, kayaks, bicycles, barbecues, etc., etc. Some of their container rooms can even fit up to 6 people! You'll be surrounded by nature, walking distance to the beach, in a cool, comfortable hotel. What could be better than that?
Address: Lot 2984 Jalan Jati, Pantai Remis, 45800 Jeram, Kuala Selangor, Selangor
Tel: 017-678 3825 / 03 3264 0578
Website: http://thekabin.com.my/
41 Berangan, Bukit Bintang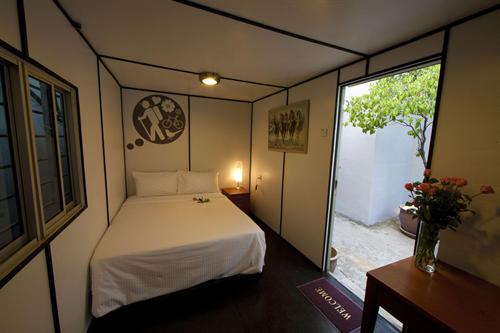 Even though this hotel isn't entirely built of freight containers, two of the rooms in their courtyard are built in them! Simple, minimalistic rooms make up most of their lodgings, and the place is located right in the heart of town at Bukit Bintang, so it's walking distance to lots of major attractions. It's a nice, quiet place to settle down for the night in the middle of the bustling city.
Address: 41 Jalan Berangan, Bukit Bintang, 50200 Kuala Lumpur
Booking website here
Bonus: for container stays outside KL & Selangor!
Container Hotel, Ipoh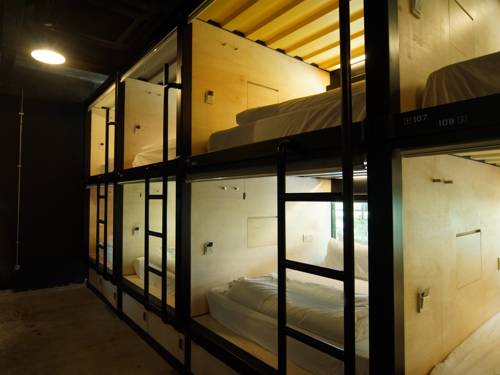 Under the same group as the Container Hotel in KL, they also have branches in Ipoh and Penang as well! Container Hotel in Ipoh has a similar concept to Capsule in KLIA2, where instead of rooms, lodgers will sleep in individual, compartmentalized pods. Divided into female only, mixed, and twin pods, choose your preferred room and settle down for a comfortable sleep. The hotel's interior space is also converted into a creative, artistic space for artists to share and display their works. Sounds like a cool place to me!
Address: 89-91, Jalan Sultan Yussuf, 30000 Ipoh Perak
Tel: 05-243 3311
Website: http://containerhotel.my/ipoh/
Container Gardenstay @ Bangkok Village, Johor Bahru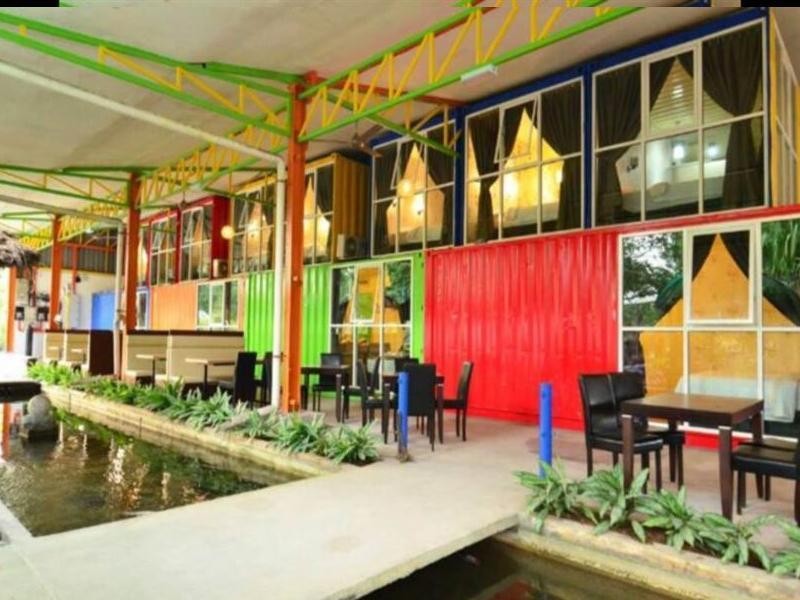 If you're in Johor, there's a container hotel there for you too. Container Gardenstay at Bangkok Village, Johor Bahru boasts a rainbow of containers, with single, double, or king-sized beds for you to choose from. You can also opt for a garden view in your room, overlooking the well-kept garden and playground within the compound. With a Thai restaurant right next to the hotel and close distances to the town center, this looks like an interesting place to crash for a night or two if you're looking for lodging in Johor!
Address: PTD 93547 Jln Harmonium 3, off Jln Kota Tinggi, Tmn Desa Tebrau, 81100 Johor Bahru
Booking website here
Know of any other container hotels in the area? Let us know down below!
Featured Image Credit: coastalpods.com