Living in a busy city like Kuala Lumpur means keeping up with the hustle and bustle of this buzzing city, which could be quite tiring after a while. What better way to release your stress and hop into relaxation mode than a short vacation? And no, you don't even have to travel far, because our country is jam-packed with unique accommodations that will provide you with cool Malaysian experiences that you'll love. Read this list to find out which local hidden retreats are worth your while:
1. Stay in a traditional kelong in the sea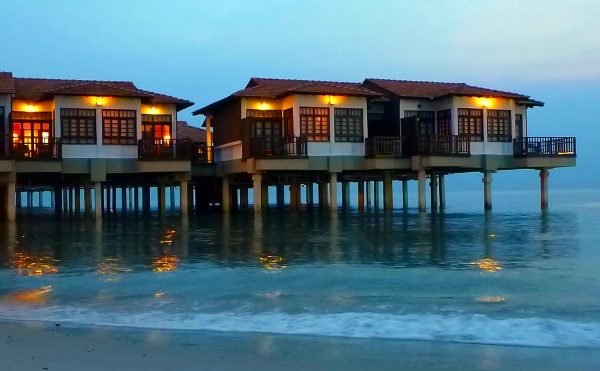 If you don't know what a kelong is (I didn't either), it's an offshore structure built primarily for fishermen to fish. However, due to urbanization many of them have now been demolished. But fret not, for Avillion Port Dickson poses as the modern-day version of a kelong. With sophisticated water chalets and villas built right into the seabed, this beautiful resort proves the perfect place to unwind over the weekend. You can, of course, participate in fishing or crabbing activities from any of the open balconies of the resort, or join the myriad other activities such as playing water sports, relaxing in their spa, visiting their pet farms and orchid hut, or sunbathing on their private beach.
Address: 3rd Mile, Jalan Pantai, 71000 Port Dickson, Negeri Sembilan
Tel: +606 647 6688
Website: http://avillionportdickson.com
2. Unwind with nature in bamboo chalets (in the city!)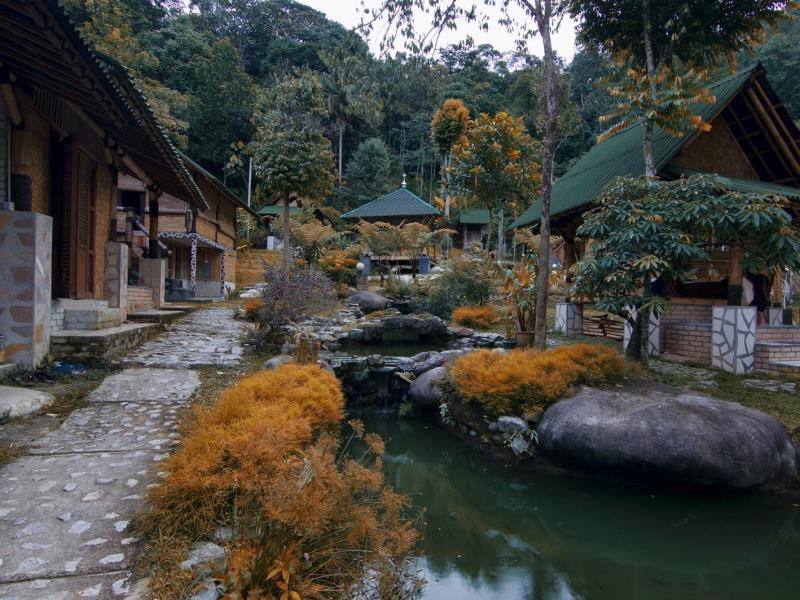 Bamboo Village, an idyllic sprinkling of rustic cottages and bungalows in a lush forest area, is the nature retreat of your dreams. If you're hesitant about leaving home and work to travel somewhere far away, don't worry because Bamboo Village is located right in the middle of the city, only 30 minutes away from KLCC. The cozy bamboo chalets are surrounded by dense trees, lively wildlife and provide a breath of fresh air for us city-dwellers. There's also natural hotsprings and waterfalls within walking distance, as well as a jungle trekking path for the adventurers among us. You can also drive into town to shop, eat and visit popular tourist attractions.
Address: Off Lorong Serai 4, Sungai Serai, Batu 11, 43100 Hulu Langat, Selangor
Tel: +6019-2275620 or +6016-2226424
Website: http://bamboo-village.blogspot.my
3. Snooze in a bus-chalet in Malacca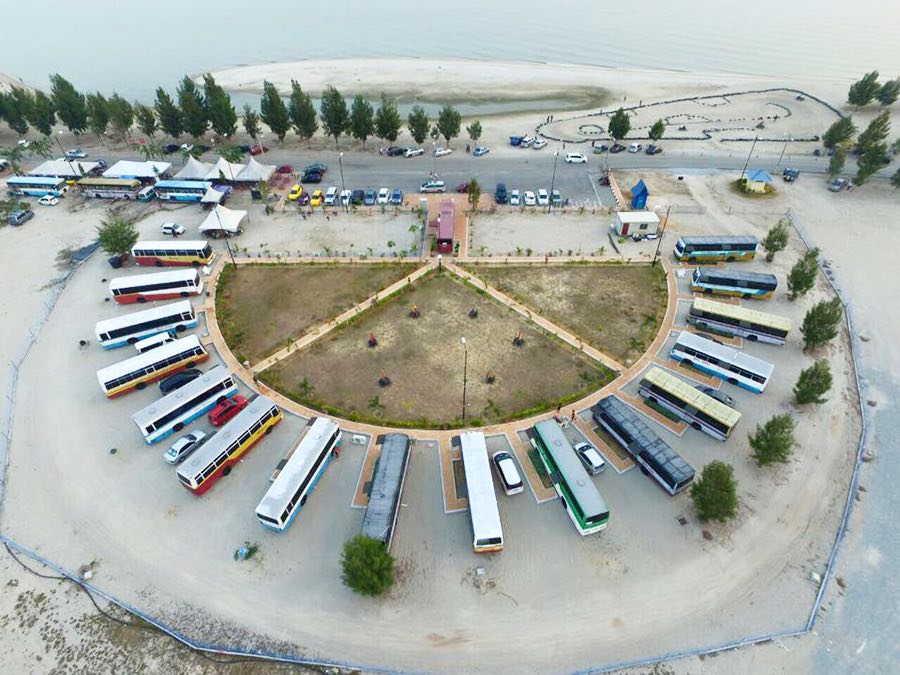 This is a cool one. A fleet of busses have been converted into individual chalets, a cafe, a souvenir shop, and even bathrooms, in Bustel Klebang, Malacca. 40 busses that used to be in service in Malacca have been refurbished and transformed into the latest hotspot in the area. Visitors can choose to stay in one of the many 'bustels' that mostly contain two rooms each, with an ensuite bathroom and a view of the sea. It's right by the beach and only a 20-minute drive from the town of Malacca, full of historical and cultural treasures. However, if you are planning to spend the night, be sure to book weeks in advance, because this place has proven quite popular and is almost always fully booked.
Address: Kampung Batang 3 Timur, 75250 Klebang Besar, Melaka, Malaysia
Tel: +6019-741 4113
Website: http://facebook.com/bustelmelaka
4. Get a taste of the kampong life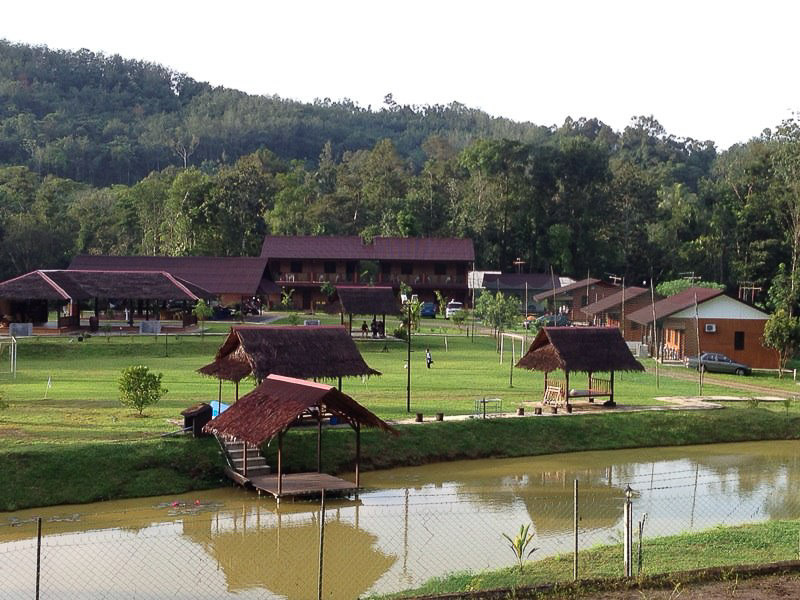 Does the sound of fresh air, a rushing river, tranquil forests and traditional chalets appeal to you? If yes, then drive down to Huda's Haven, only an hour away from KL. This river-side resort provides guests with large, comfy rooms to lounge in, access to refreshingly cool and clear river waters, and is just a stone's throw from natural forests. The beautiful river full of aquatic creatures and the unspoiled forest poses as a picture-perfect place to spend a relaxing day. They also provide facilities for activities including cycling or trekking through the forest, fishing, boating down the river, and even a karaoke machine! This is the perfect place for a weekend retreat with family to sit back and enjoy nature.
Address: Lot 1857, Kg Ulu Rening, 44300 Batang Kali, Selangor
Tel: +6012-2687484
Website: http://hudas-haven.com
5. Travel back in time in a colonial-era home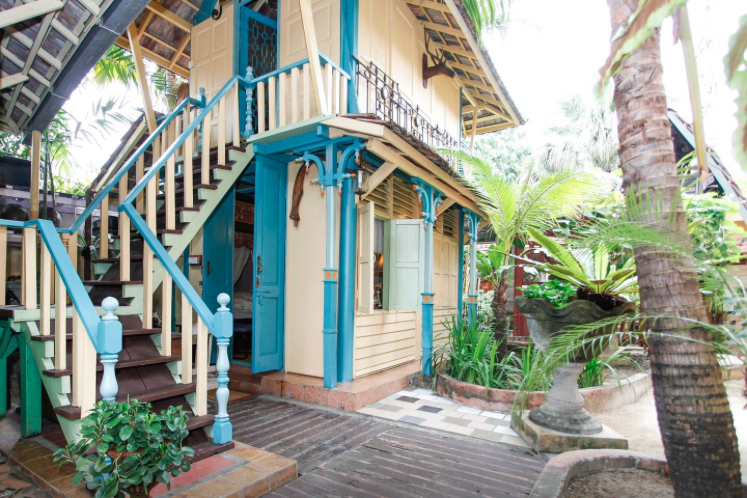 This classic Malay house on Airbnb looks as though it came straight out of the 20th century, with traditional architecture, a large garden area with its own fountain, wooden fixtures, and surrounding palm trees. This place is only minutes away from the nearest LRT station, and only a 5-minute drive from the bustling Twin Towers, so you're never too far off from the present-day. It's colorful exterior and homey rooms has delighted many, and it's no wonder this home is in demand among the Airbnb community.
Address: Kg Datuk Keramat, 54000 Kuala Lumpur
Website: https://www.airbnb.com/rooms/3587097
6. Swing in the treetops in a treehouse chalet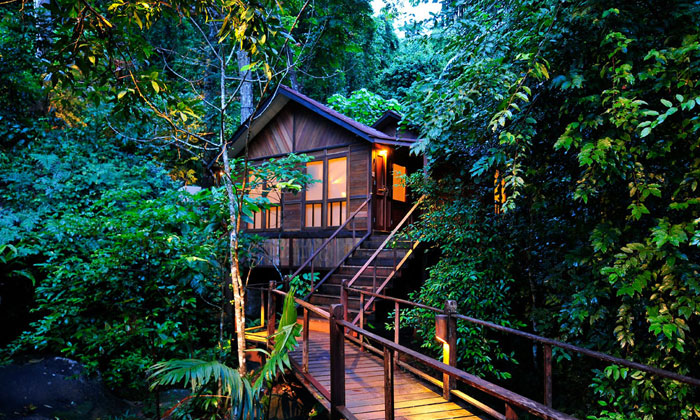 I'm sure we've all dreamt of having our own treehouse as a child, and now your dream could come true at Japamala Resort, Tioman Island. A beautiful chalet situated among the trees of the island provides a splendid place to unwind and enjoy the sounds of nature. The cool sea breeze through the open windows, the calls of wildlife through the trees, and the overwhelming greenery that surrounds this chalet sounds like heaven to many. This resorts also has cliffside chalets that overlook the sea if you're into marine views and experiences.
Address: Kampung Lanting, 86800 Pulau Tioman, Pahang
Tel: +609 419 7777
http://japamalaresorts.com
7. Put up in a converted stable from the 16th century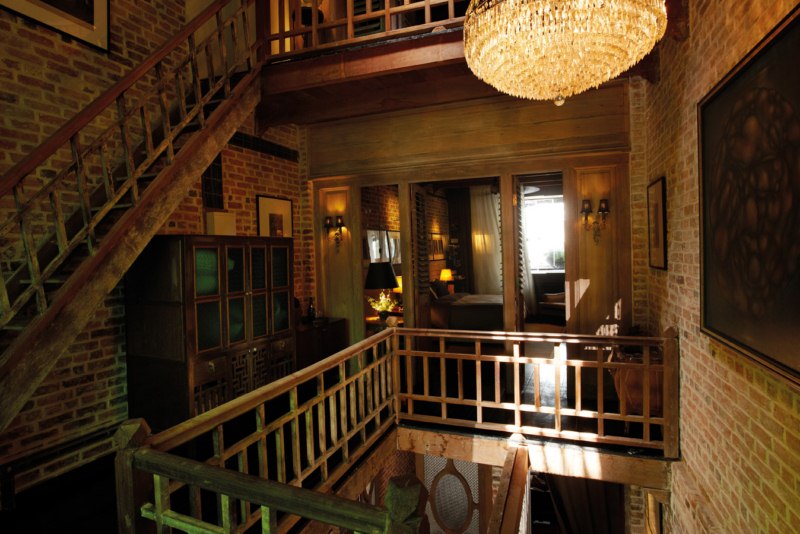 This unique lodging, aptly named The Stable, is a modern, 'hipster'-esque, one-room-only building, transformed from its function as a stable during the Dutch occupation of Malacca. This rustic abode features exposed brick walls, old-school furnishings, and Peranakan tiles to give the old-meets-new atmosphere that has won over many. Located a short walk away from the main attractions of Malacca, this is an excellent place to spend your night after exploring this historical town.
Address: No. D, Jalan Hang Kasturi, 75200 Malacca
Tel: +6016-2749686 or +6012-6239459
Website: http://thestablemalacca.com
8. Simmer down in the paddy fields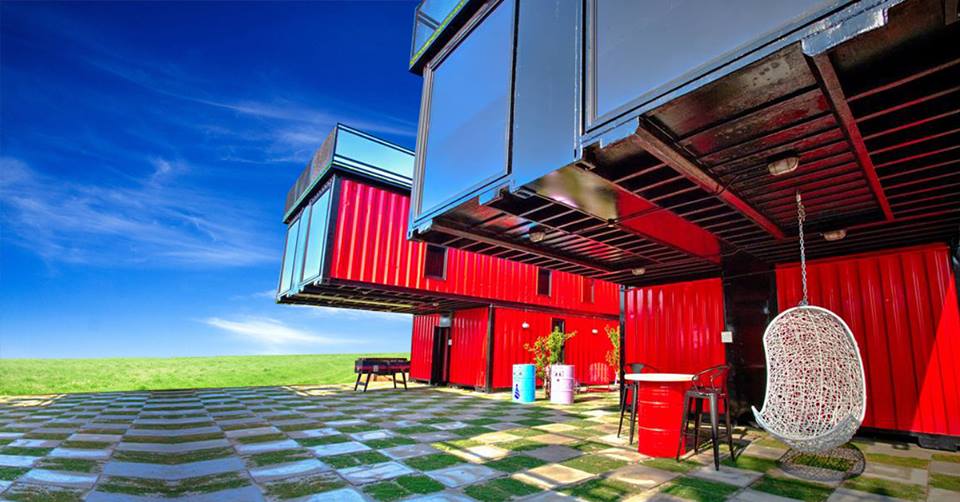 Farm Ville Café and Homestay is a container-style hotel located in the midst of the expansive paddy fields of Sekinchan, Selangor. The bold red containers stacked atop each other provide comfortable lodging for visitors, and their café gives a beautiful view of the famous paddy fields. Other attractions include a swimming pool, an open-air patio on top of most rooms, a barbecue area, and nearby Sekinchan 3D Art Gallery. This serene location is perfect for a quick getaway with loved ones over the weekend.
Address: Lot 11304, Jalan Tepi Sawah, Kampung Site B Tambahan, 45400 Kampong Sekinchang, Selangor
Tel: 017-206 8666
Website: http://facebook.com/farmvillecafehomestay
9. Immerse yourself in the artistic vibes of Penang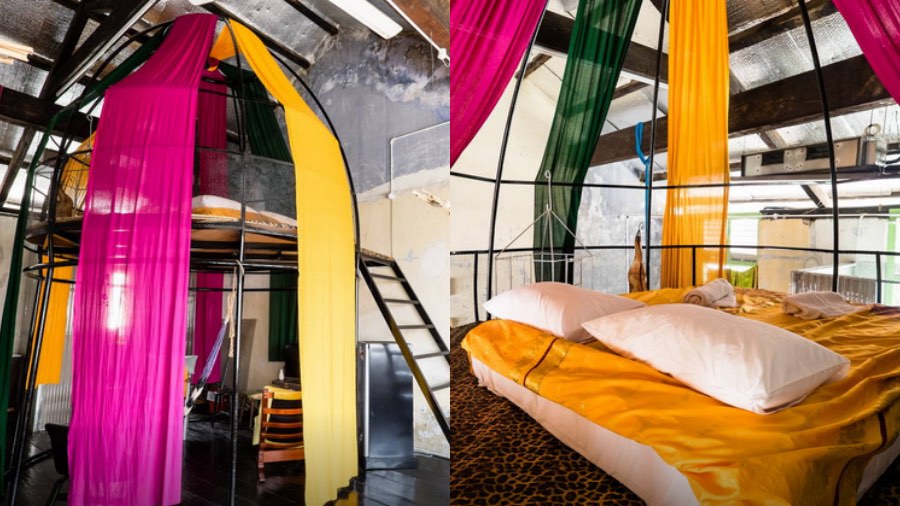 Penang is known for a multitude of things, one of which is its unique public art displays. Another quirky Airbnb find, the Kamasutra Studio in Georgetown is a studio apartment that will impress anyone with a creative streak, with it's colorful décor, working swing and enormous bird cage. The owners refurbished an old shop lot into a three-storey boutique hotel, with one room inspired by old Chinese wedding rooms, another influenced by retro Malay batik styles, and this one, shaped by Indian influences to create an exemplary instance of the harmony of cultures in Malaysia.
Address: 17 Jalan Dato Koyah, 10050 Georgetown, Penang
Website: https://www.airbnb.com/rooms/1991445
Doesn't this list make you want to get away from life for just a moment and travel? Make sure to consider one of these options the next time you're planning a domestic vacation.