A lot of the Ramadhan buffets we've visited over the years have been flashy with wide, lengthy spreads that absolutely spoil us for choice.
MiCasa All Suite Hotel was different. For its Ramadhan 2023 buffet called "Selera Warisan", it came up with a spread that we could confidently describe as humble, hearty and homey.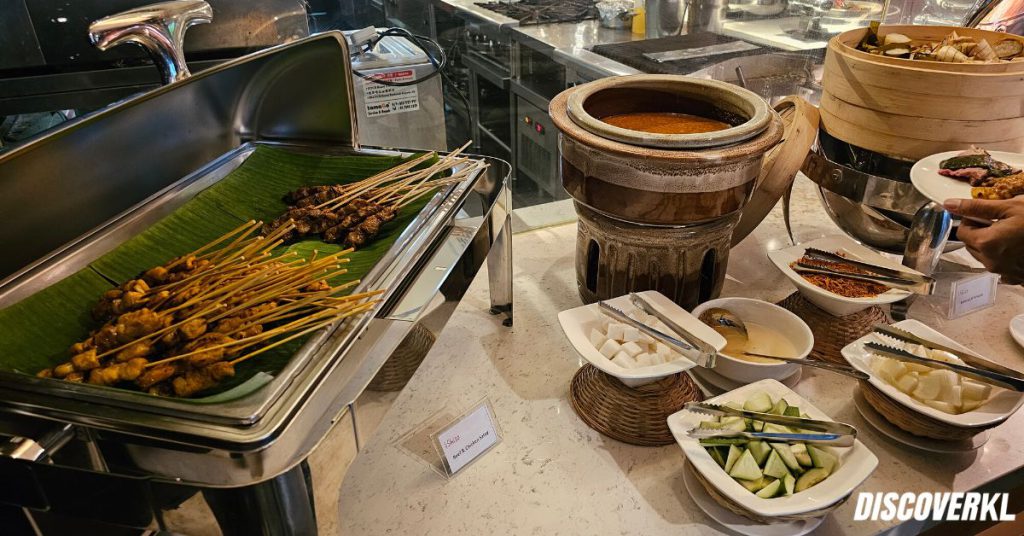 After a quick round of photo-taking, we tucked in, nestled in an intimate corner of Shiso Dining, one of the hotel's restaurants.
First up was the potato and leek soup, which marked a great start to our dinner.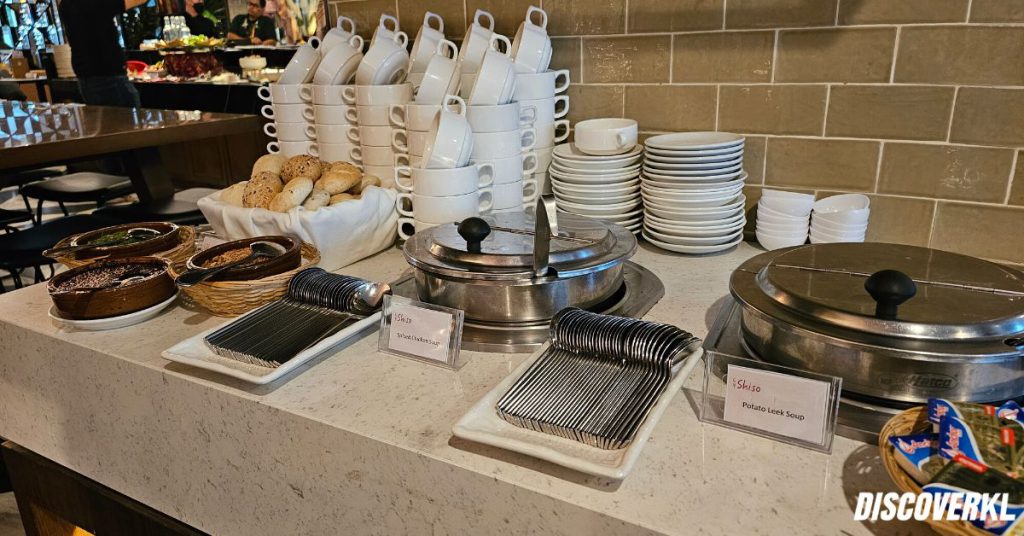 Creamy, super smooth, not starchy, and seasoned just right, this was a soup we could've had several bowls of—each! If your preferred carb is bread, this soup would make an amazing pairing.
Continuing down our appetiser list, we had the tuna pasta salad and potato salad next. De-licious.
The tuna pasta salad wasn't too salty, and the cold pasta was cooked to al dente perfection. The potato salad had a nice salted tang to it, with each potato chunk cooked to a firmness that had just the right amount of bite.
They made great appetisers and really whet our appetite.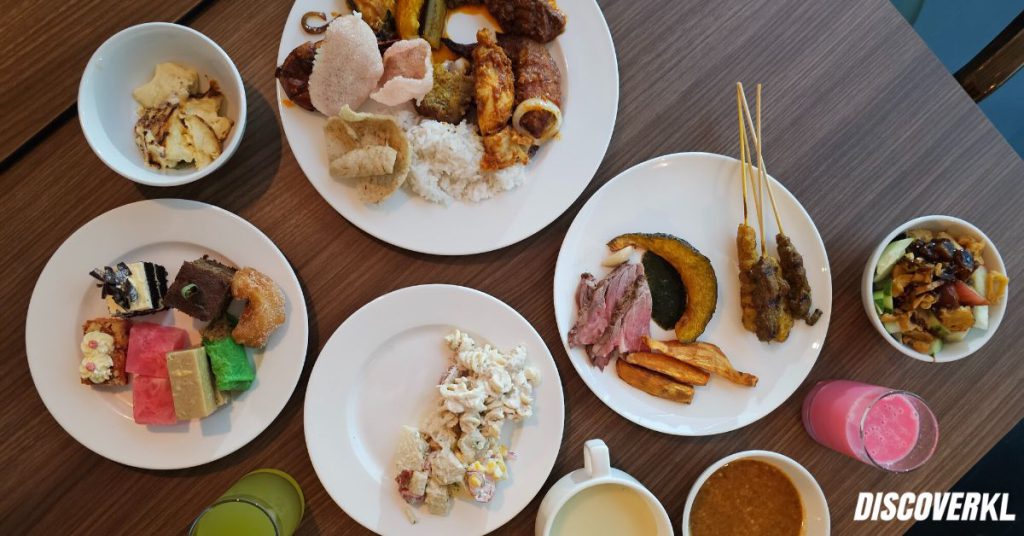 We also really liked the DIY rojak, where we could control what ingredients to put in (we went the basic route with cucumbers, jicama, jambu air, and lots and lots of keropok).
Of course, since we made it to cater to our very specific tastes, we absolutely loved this.
With appetisers out of the way, we moved on to the mains. A lot of the main dishes were spicy, some spicier than others.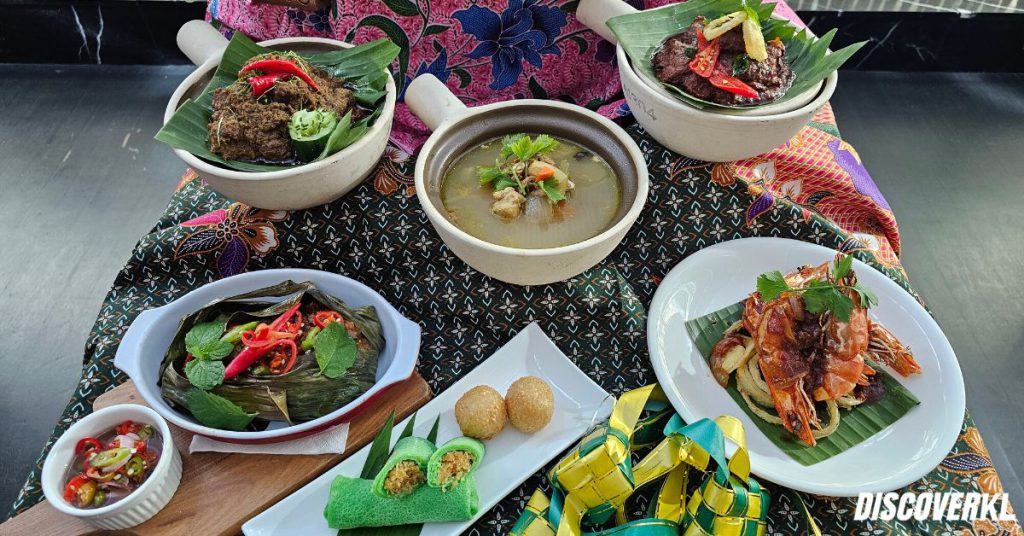 But Sarah, who's very sensitive to spicy food, found it difficult to enjoy any of the mains at all, which limited her options.
So, in her stead, I powered on.
Out of the dishes I tried, I quite liked the fish head curry. The gravy had the right consistency, and its flavour was balanced. The fish meat was cooked but not dry, and had absorbed the seasoning well.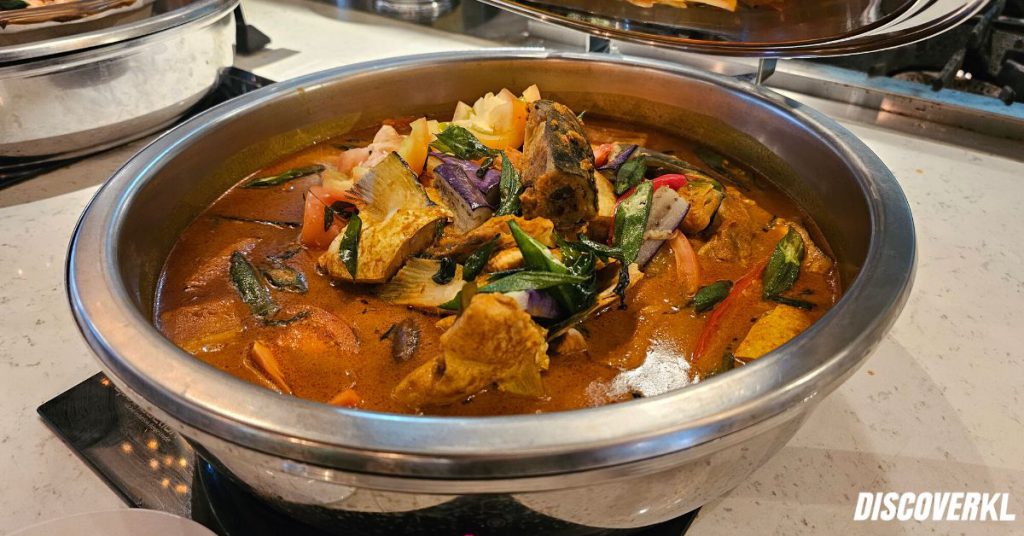 In the same realm, the baked snapper fish in banana leaf was also cooked to a nice texture and seasoned just right. The banana leaf imparted a nice fragrant aroma on the finished dish.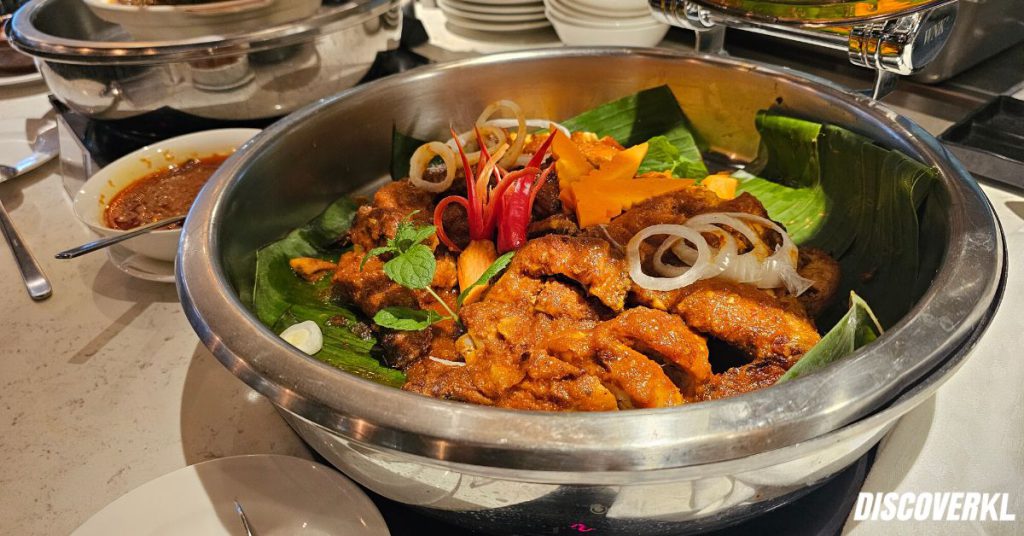 While none of the beef and lamb dishes left quite as big an impression on me, their gravies were done well (apart from being on the spicier side) and the meats had a nice amount of chew.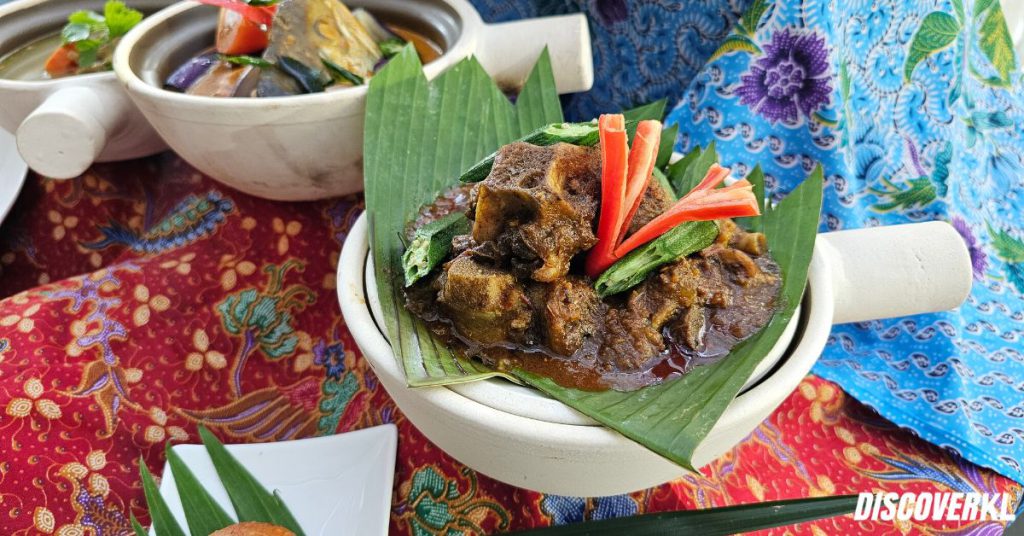 At the start of the buffet, we had been eyeing a beautiful hunk of roasted lamb. It had been cut in half to show off its medium doneness, juices seeping from it and onto the cutting board.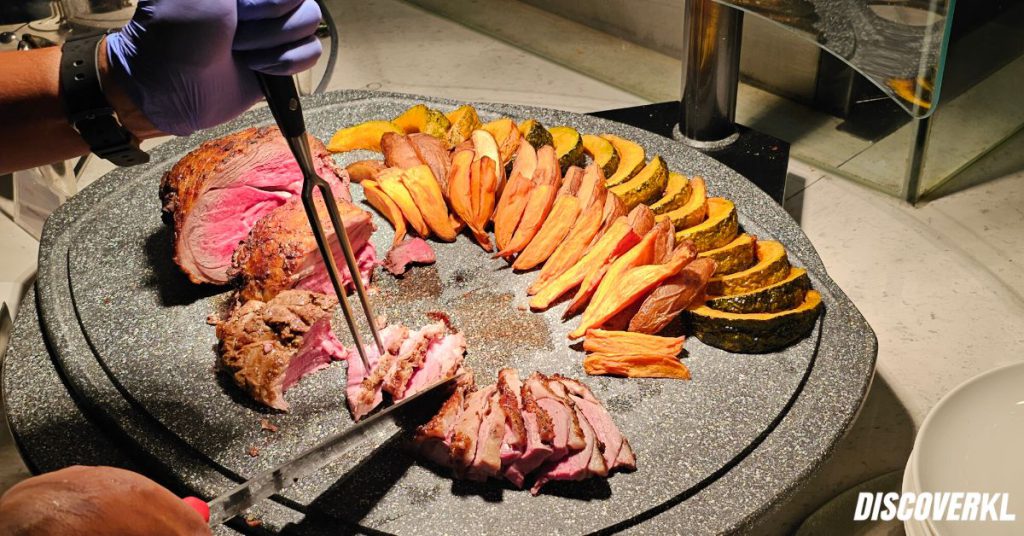 While the meat was tender and gamey, it could have done with some seasoning post-slicing, or a braise for more flavour. What saved it were the mint, rosemary, and garlic sauces.
To quench our thirst, we enjoyed the sirap bandung and sugarcane drinks, which were thankfully concentrated and not overly diluted with ice.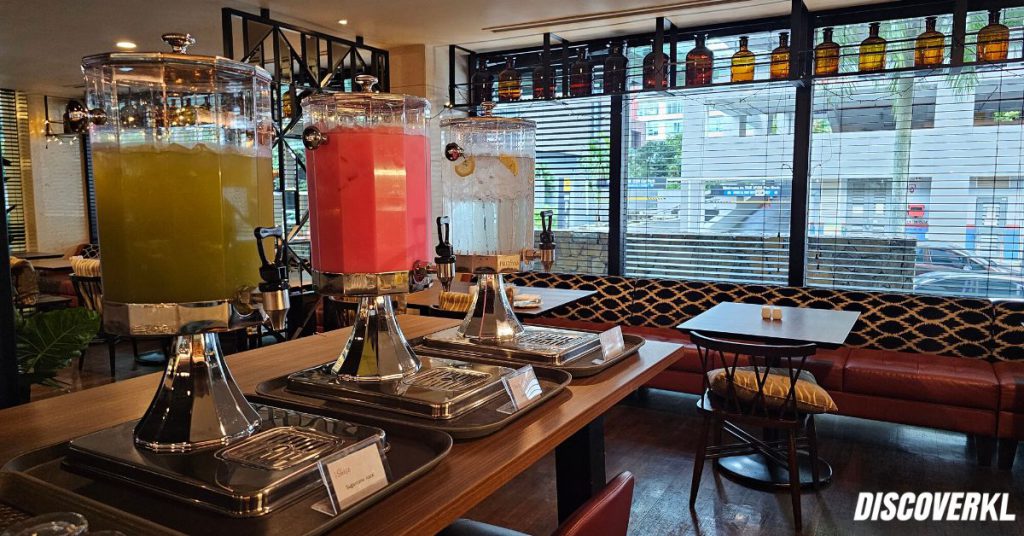 Bringing our modest buffet to a well-rounded end were the dessert options, which included familiar kuih-muih, self-serve tau fu fah, cake bites, jellies, and crème brulée.
From that counter, we really enjoyed the rose-flavoured jellies and crème brulée.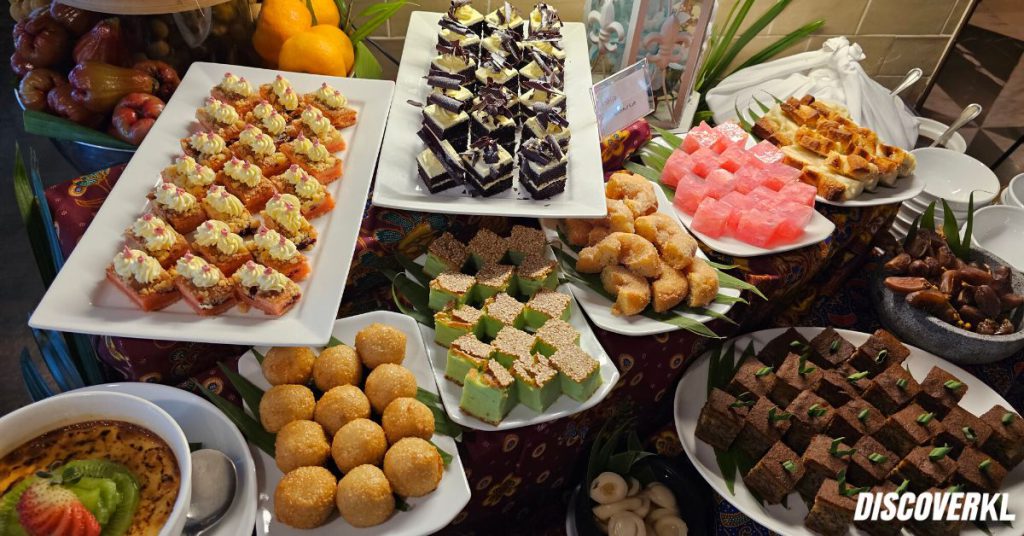 The rose jellies were nothing complex, offering a light, refreshing sweetness that we could have continued enjoying if we weren't getting so full.
Meanwhile, the crème brulée satisfied our cravings for something richer and creamier. It was smooth and silky without an eggy flavour.
The caramel crust on top looked torched, but perhaps it got less crisp since there was fruit placed on the surface.
And boy, was it gone fast. We luckily took several generous scoops prior to starting our meal, and by the time we were halfway, the single large bowl of the dessert had already been taken away.
It never returned sadly, but at least we were left with sweet memories to end our night with.
While what we tried was laid out in a buffet style, MiCasa All Suite Hotel will actually be serving these dishes in a set dinner style.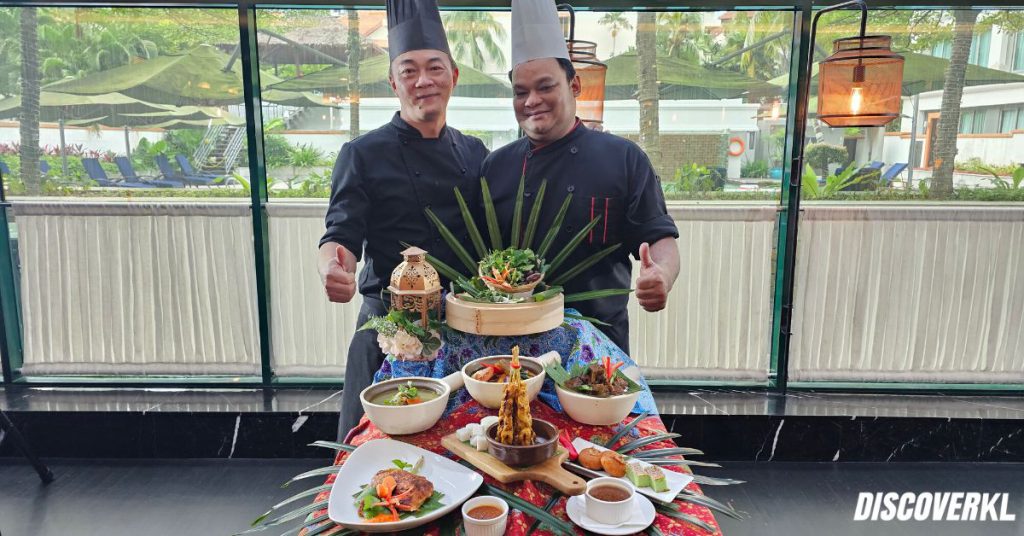 Starting March 23, 2023 until April 21, 2023, you can pick between two set dinners for RM148 nett for 2 pax.
A minimum one-day advanced booking is required, and dining hours are between 6.30PM until 9.30PM.
MiCasa All Suite Hotel
Address: Shiso Dining Restaurant, MiCasa All Suite Hotel, 368-B Jalan Tun Razak, 50400, KL
Contact: +6017 2196162Website: www.micasahotel.com