If you've been around the Klang Valley, or to a few of Malaysia's major areas like Taiping or Cheras, you'll notice that the number of GIGI Coffee outlets is slowly rising.
On top of that, they've recently opened up their flagship outlet, known as the GIGI Coffee Home Barista that's located in Glenmarie, Shah Alam.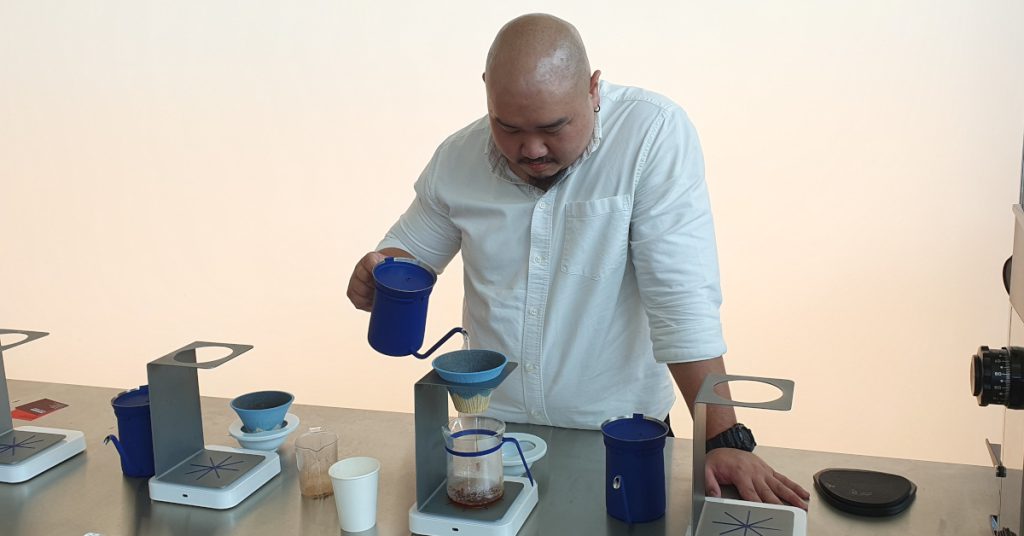 What's unique about this flagship store, in particular, is that they have a few things that can only be found here.
These include their cupping room where they judge the taste of coffee, a roastery, and their pour-over stations for those who prefer their coffee brewed that way.
What really stood out to us is that they have their Home Signature menu, which are exclusive coffee (and non-coffee) drinks that are only available in GIGI Coffee Home Barista.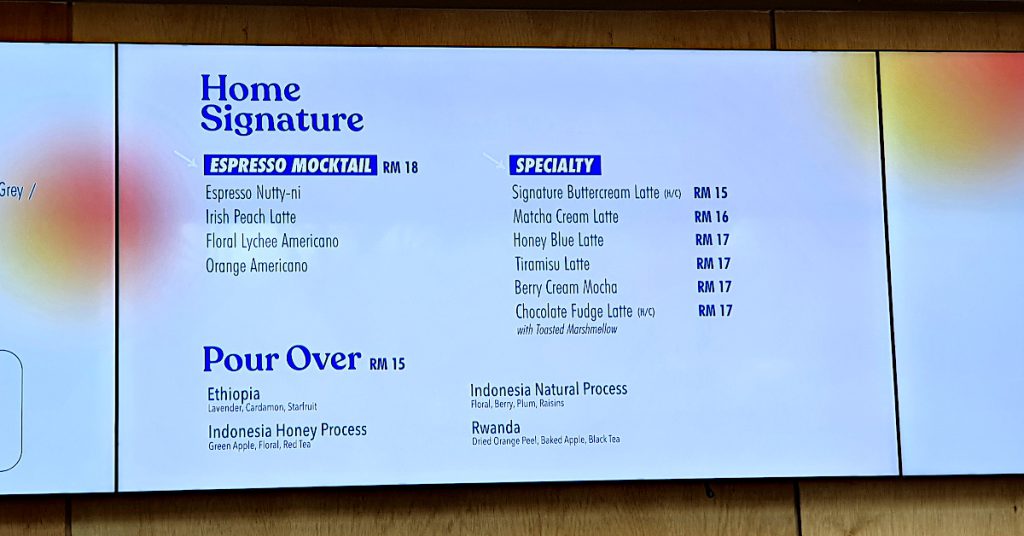 Having said that, we decided to give most of the items on their menu a try and give our honest opinion about them.
Onto the drinks!
Before ordering any caffeinated drinks, we had to choose between two choices of coffee beans which are either Brazilian coffee beans or their house blend.
The Brazilian coffee beans have a slightly tangy aroma, while their House Blend, consists of a mix of Brazilian, Guatemalan, and Indonesian coffee beans, which has a slightly nutty smell.
Once we decided which coffee beans to use as our base, we then proceeded to order any of the drinks that stood out to us based on what we saw in the Home Signature menu.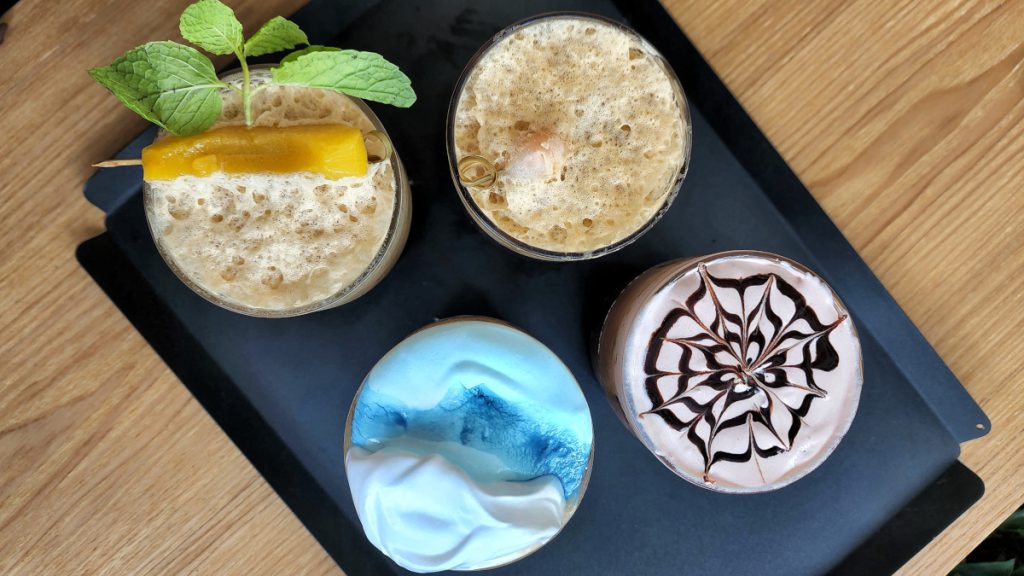 We tried the Irish Peach Latte and Floral Lychee Americano from the mocktail section, and the Honey Blue Latte, Tiramisu Latte, Berry Cream Mocha, and Chocolate Fudge Latte with Toasted Marshmallow.
Last but not least, we also ordered the Signature Buttercream Latte, which we've been told is the only drink in the Home Signature menu that can be found at other GIGI Coffee Outlets.
After our little taste-testing section, here are our findings for the drinks we've tried for ourselves.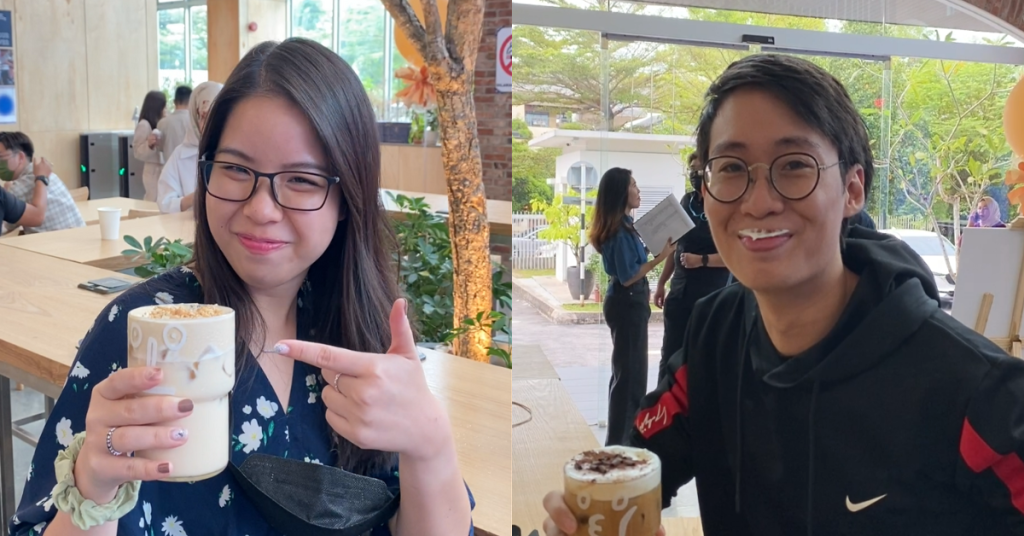 If you're looking for something foamy and milky, we found that the Signature Buttercream Latte, and the Tiramisu Latte would make a great choice.
My colleagues, Joyce and Zhareef, highlighted that the Signature Buttercream Latte has a flavour that's quite similar to popcorn. As for myself, I much prefer the Tiramisu Latte because it's creamier, and it's not as sweet.
However, if you're looking for something chocolatey to drink, the Chocolate Fudge Latte with Toasted Marshmallow is a good choice.
You can also go for the Berry Cream Mocha that's caffeine-free. This is a great drink for those with coffee sensitivity or who are looking for something non-caffeinated.
We found that the chocolate they used in the Chocolate Fudge Latte was just the right amount, and it was not overly rich or too diluted, an error that some cafes tend to make.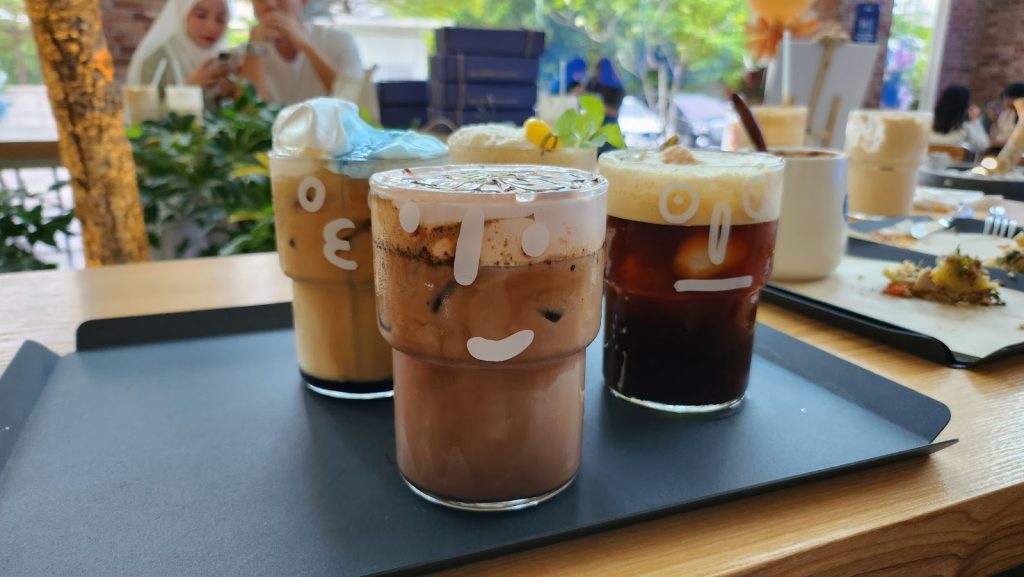 Americano lovers might want to go for the Floral Lychee Americano. With the a hint of sweetness, I found the lychee's taste to be quite well matched with the well-extracted espresso.
The Irish Peach Latte was also refreshing, as it provides a tropical fruity twist to your everyday latte.
Last but not least, we tried the Honey Blue Latte too which, unfortunately, stood out the least to us, so I can't personally recommend it unless you're looking for a colourful drink to post up on Instagram. If you like butterfly pea flower however then you'd appreciate this one.
Next, to the pastries!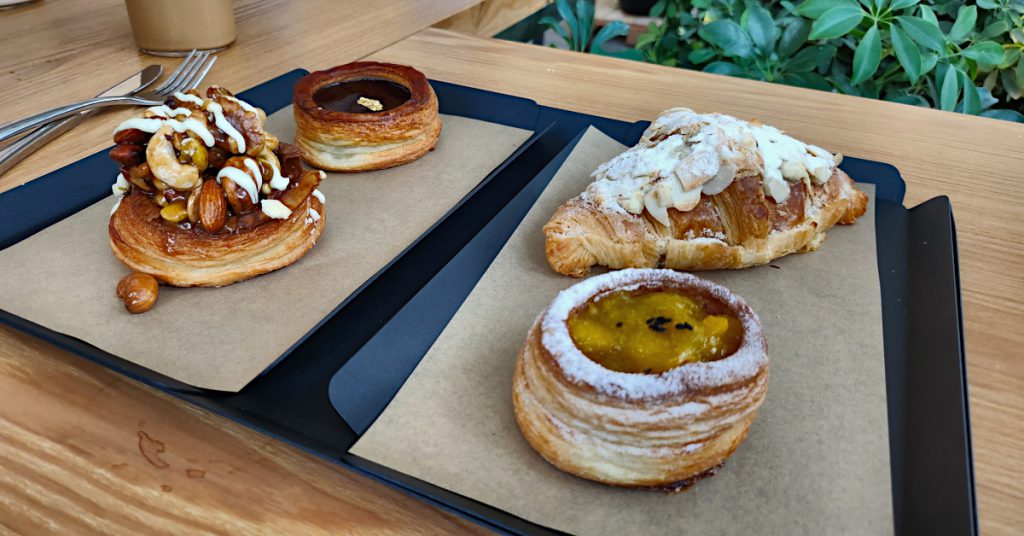 There, we found that they have pastries exclusive to this flagship outlet too. These include their Jackfruit Croissant, Chocolate Croissant, Croissant D'amande, Tuna Puff, Quiche and more.
Usually, when it comes to pastries from coffee chains, I find them to taste quite bland, and unappetizing. However, the pastries from GIGI Coffee Home Barista thoroughly surprised us with how tasty and unique each of them were, and we can't recommend them enough.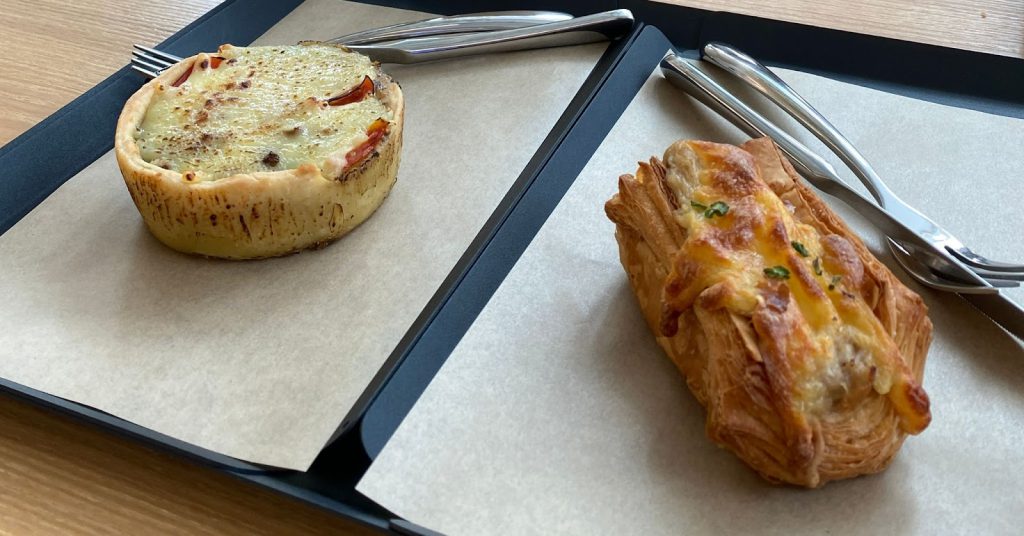 One thing that was a slight let down is their Lamb Samosa, which Sarah, our managing director, found the spice to be a little overpowering to enjoy the lamb flavour. But if you're a fan of spicy food, do give it a try.
GIGI Coffee Home Barista
Location: 11, Jln Kajibumi U1/70, Kawasan Perindustrian Temasya, 40150 Shah Alam, Selangor.
Instagram: https://www.instagram.com/gigicoffeemy

Operating hours: 8:00AM to 8:30PM