Admittedly, "delicious, well seasoned, and flavourful" aren't some immediate adjectives that spring to our minds when referencing British food. So when we visited the quaint pub in Bangsar, expectations weren't set very high from the get-go.
But boy, we were about to be proven very wrong.
We were greeted warmly by Intan Yusoff, one half of the husband-wife cofounding team, and also what the "I" stands for in their restaurant's name. She shared that it wasn't easy to kickstart this venture with Simon Stevens, her life and business partner.
Before going into entrepreneurship together, they had to overcome being physically apart due to the pandemic. During those uncertain times, they had Zoom video calls where Simon would show Intan how to cook some of his recipes. Those date nights that kept them going also gave them inspiration of what they could do when Simon finally returned to Malaysia.
Sure enough, when the time came and they were reunited, they went through with their business idea and that's how S+I was born.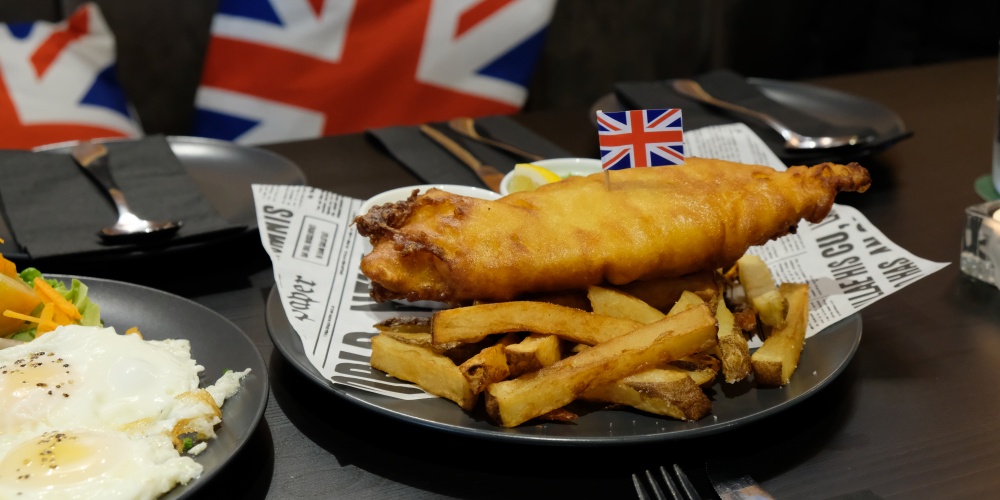 Back to them proving us wrong. We were recommended some of their signature dishes, which includes the Fish & Chips (RM43).
The ginger beer battered cod fillet had a good fish to batter ratio. Batter is always tricky, too thick and it gets too floury and chewy, but too thin and it won't stick to the fish. It's still a matter of personal preference.
We felt that the ginger beer taste was too mild, but the beer's carbonation did its job of making the batter crisp and airy, so I found this to be perfectly cooked.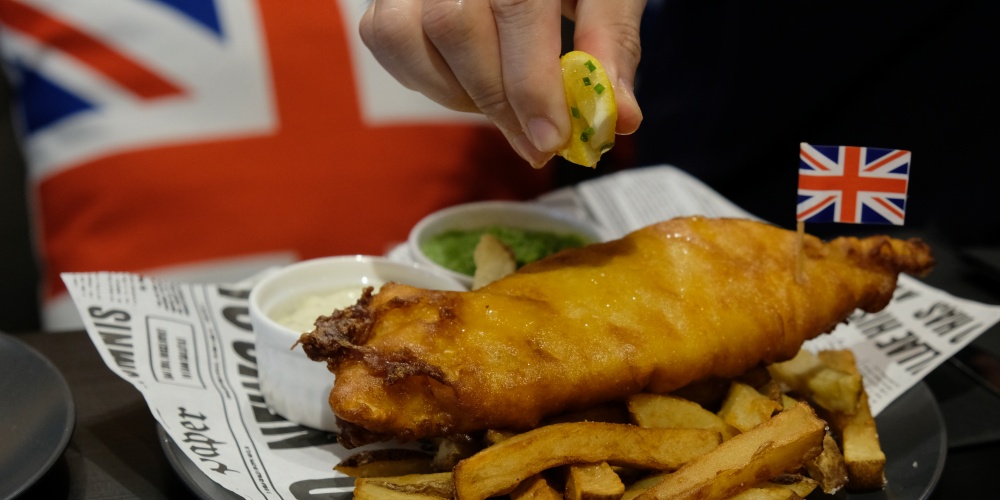 The chips go so well with their own made tartar sauce, which is slightly on the sweeter side but I'm not complaining. Heck I'd happily pay for it if they sold it separately, then bring it home to slather on anything fried.
I'm not a fan of mushy peas so my companions got to enjoy that without me, their feedback was that the chilli and mint taste wasn't strong enough.
When we talked about this with Chef Simon, he pointed out that getting an all-rounded balance of mint and peas is tough when catering to the crowd. Some will prefer the mint to be stronger, some will say it's too strong. The taste of mint, like coriander and celery, can be quite divisive.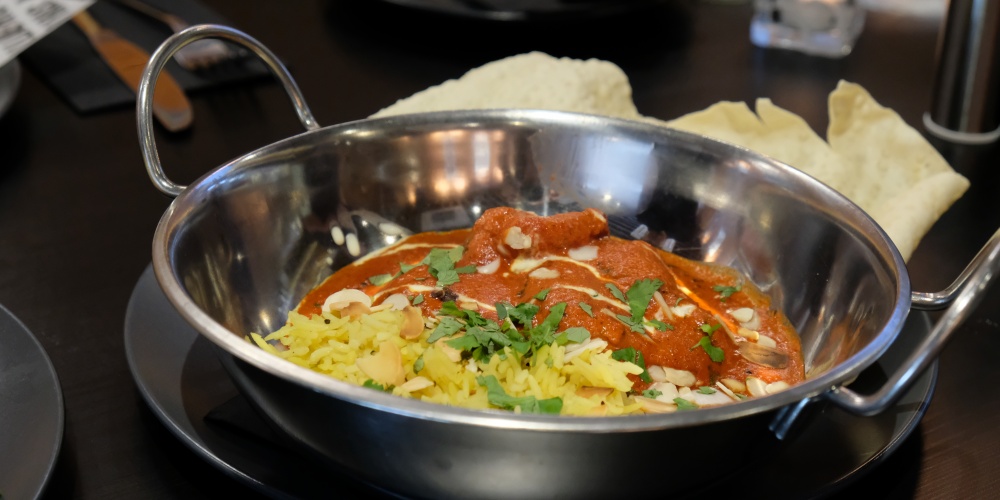 This is a common phenomenon with most strongly spiced or herbed dishes. The Chicken Tikka Masala (RM34), for example, is another dish that may be Britain's No.1 all-time favourite dish but in Malaysia, its spiciness and complexity may receive some polarising feedback.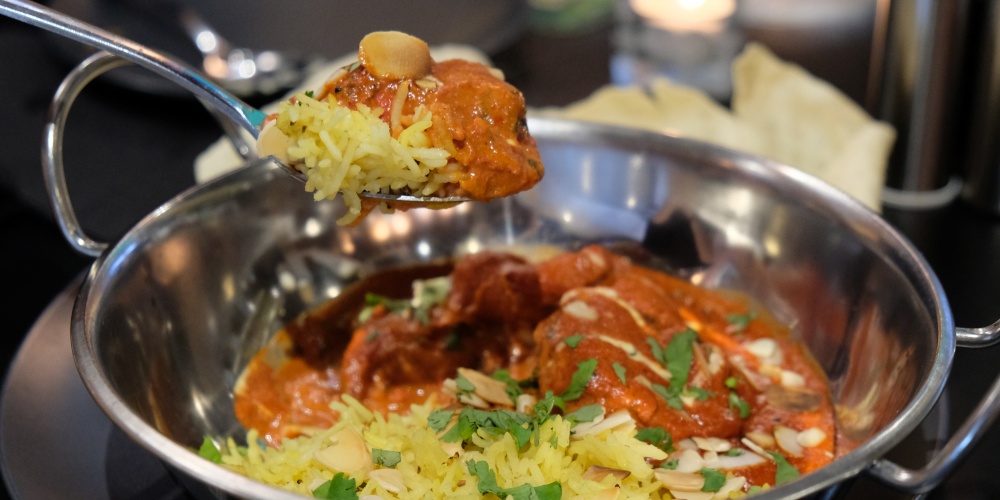 In terms of flavour, a good amount of herbs and spices were added in but it's probably not as rich and aromatic as the standard tikka masala sauce at our local Indian restaurants.
For those with a low tolerance for spicy food like yours truly, you'd be glad to know that this honours the traditional creamy tomato base of a tikka masala without the additional spicy kick.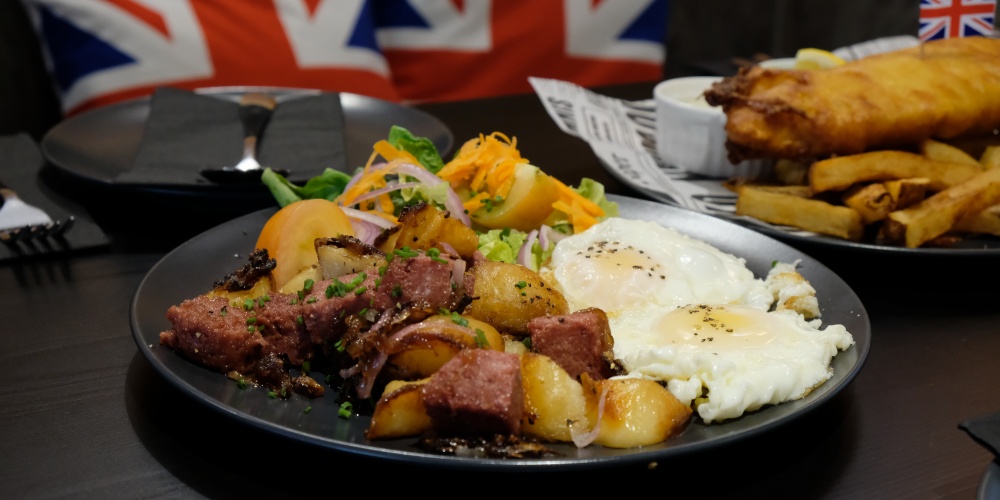 If there is a dish that I wouldn't want to share with the chef, it would be the Corned Beef Hash (RM28). It happens to be his favourite dish so I'd struggle between wanting to finish everything myself, while not wanting to deprive him of this homey, extremely satisfying, and comforting dish.
The cubes of corned beef goes so well with the caramelised onions and beautifully browned potatoes. I would have happily finished the whole plate myself if not for my greedy discerning companions who know how to appreciate a good plate of hearty food.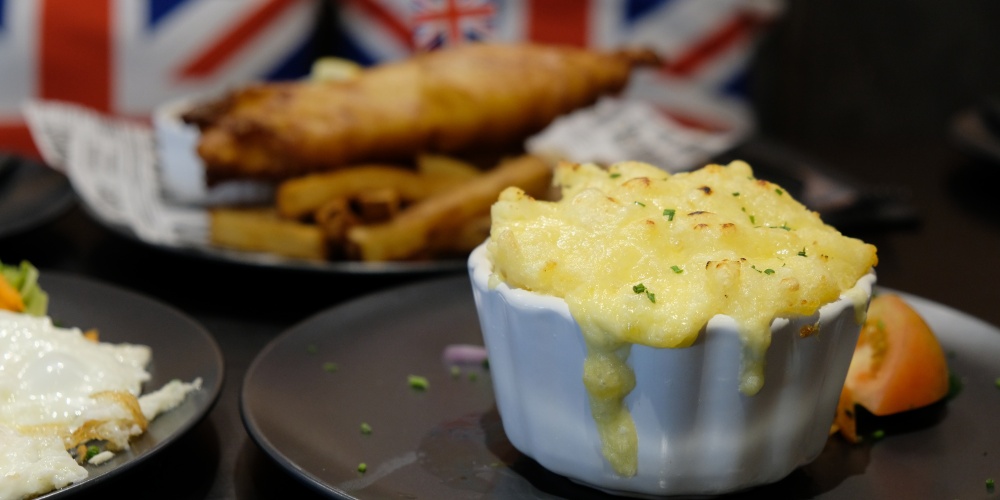 Our second favourite dish was the Creamy Fish Pie (RM38), a British classic, and how I want all my pies from now on. This pie is cooked with a mix of salmon, cod, and prawns in a creamy sauce, topped with fluffy mash and grated cheddar.
I imagine this to be one of the best dishes to savour when I'm feeling a little under the weather, or when it's rainy and I want something warm in my belly, or just simply when I want something deceptively simple yet indulgent.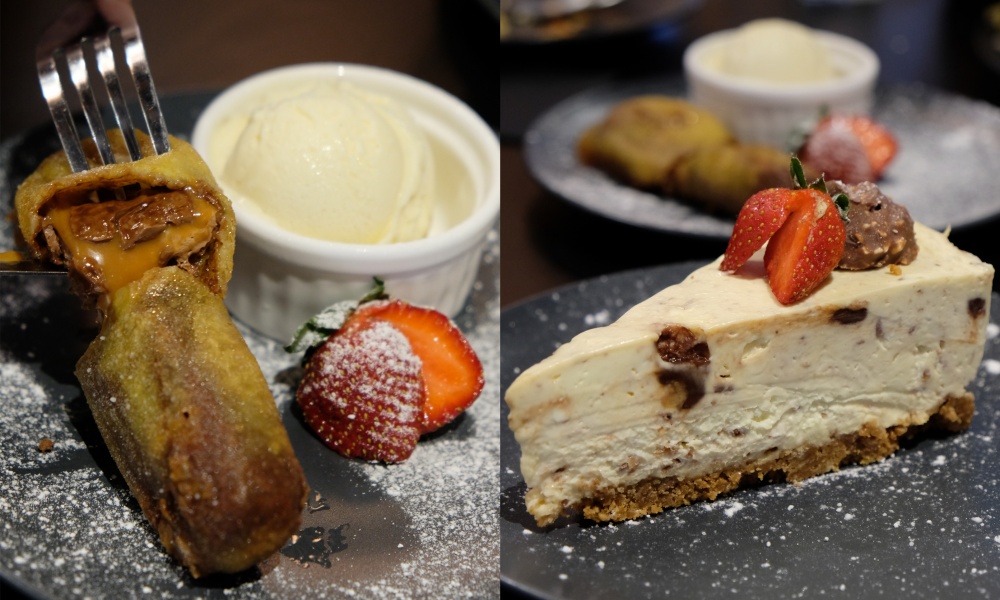 The Cheesecake Of The Day (RM20) at S+I changes every week or so, and this time we had the opportunity to try their Ferrero cheesecake. The Ferrero taste wasn't very distinct so even though it's very cheesy, it didn't quite hit that sweet Ferrero spot.
We were also treated to sample a deep-fried Mars bar—a dessert that you wouldn't want to eat every day, but would be really satisfying on cheat day.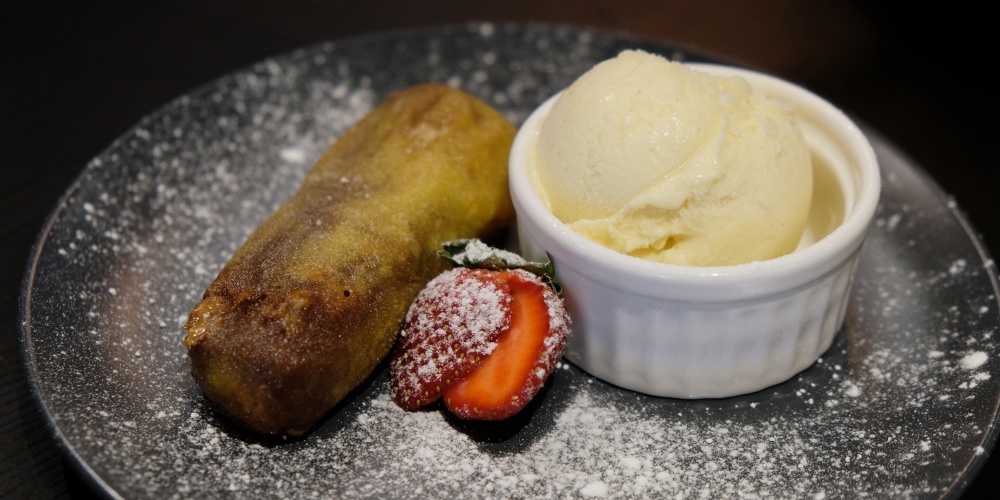 Intan told us at the start of the meal that the food served here is authentically British, in the way that it's exactly how UK-born Chef Simon would cook them at his own home.
These are not dishes purely based on commercial recipes, cooked and reproduced en masse, but rather a labour of love and genuine thought, and I for one can definitely appreciate that.
S+I Restaurant
Address: 17-G, Jalan Telawi 2, Bangsar, 59100 Kuala Lumpur, Wilayah Persekutuan Kuala Lumpur
Contact: +603-2201-6051
Website: https://si-diningkl.com/