By now, we're pretty used to having little added touches with our food as they're served—add on some misty effects with dry ice? Sure. Have pretty little decorations on the plate that will be drowned by an artistic pouring of sauce? Been there, done that.
Gesuto's dinner menu comes with all these little flairs. Do they add much to the flavour of the food? Not really. But they do contribute to a feast for the eyes and look great on camera. It's nice to have a little more effort to elevate the experience, and we do appreciate it.
With a Chef's Selection set menu that rotates monthly, we tried the November edition when we were there. Here's a breakdown of the courses and what we enjoyed.
ICHI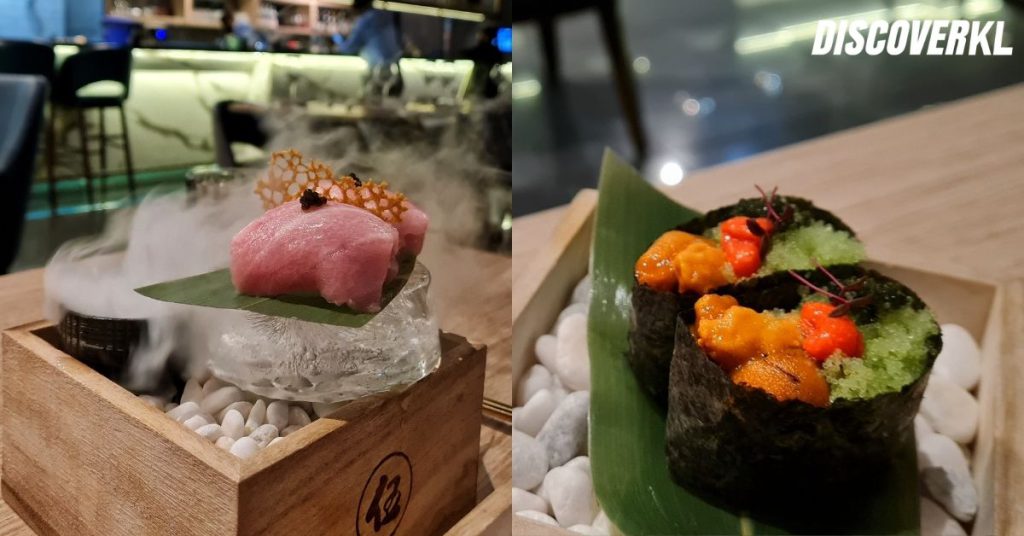 We're both uni (sea urchin) fans, and the uni itself was creamy, super umami, and had a delightful seafood-y flood of flavour upon eating. It was an instant hit, so although the chutoro (medium fatty tuna) sashimi was tasty, soft and easy-to-eat, its flavours paled in comparison.
Also, if your chopstick skills aren't great, we'd recommend for you to go the traditional route and just pick it up to eat with your hands, or suffer near-disasters of having them plunge onto the table (speaking from real-life experience).
NI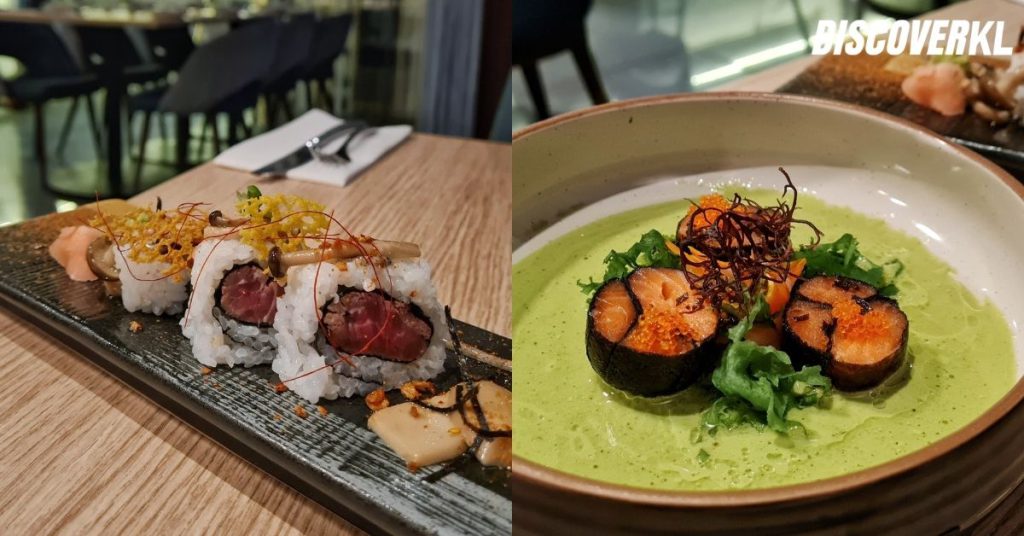 Out of this pair, we had a firm favourite with the roulade, which had a citrusy zing and satisfying amounts of fish with the light kuri (squash) sauce flavouring it. The seared angus filet was tender, but lacked the refreshing lightness that the salmon had.
SAN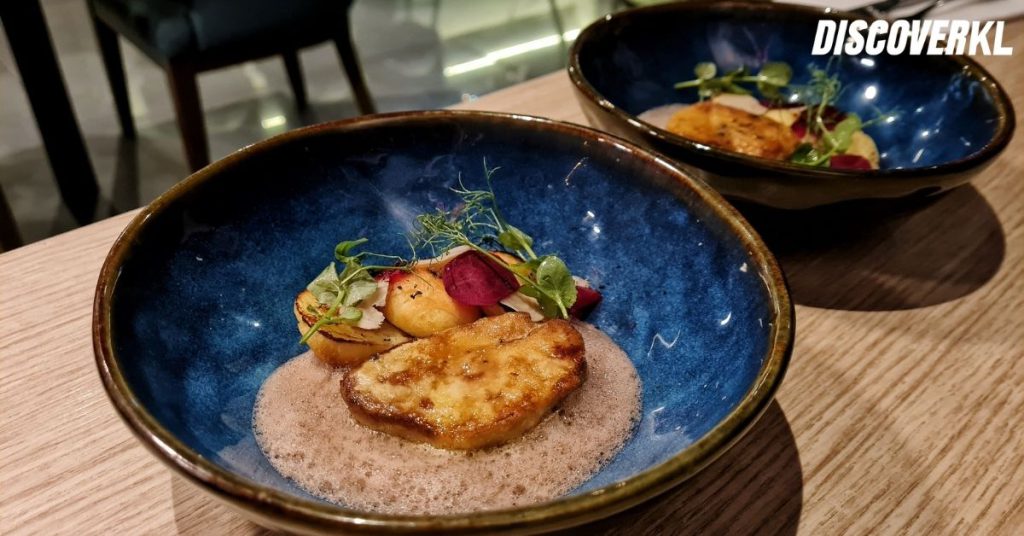 Although we were given 2 choices for the third course, both of us already knew we would regret it if we didn't get the foie gras, and it was the right decision. Easily the best dish of the night from our extremely biased perspectives, the foie gras was perfectly cooked, absolutely melt-in-our mouths, and we would have happily foregone everything else for another few more servings of this alone.
In our delighted devouring, we did find the time to wonder about the foam, with a flavour we could not place—turns out it was beetroot.
GO (not a mistake, they did skip "SHI"/four)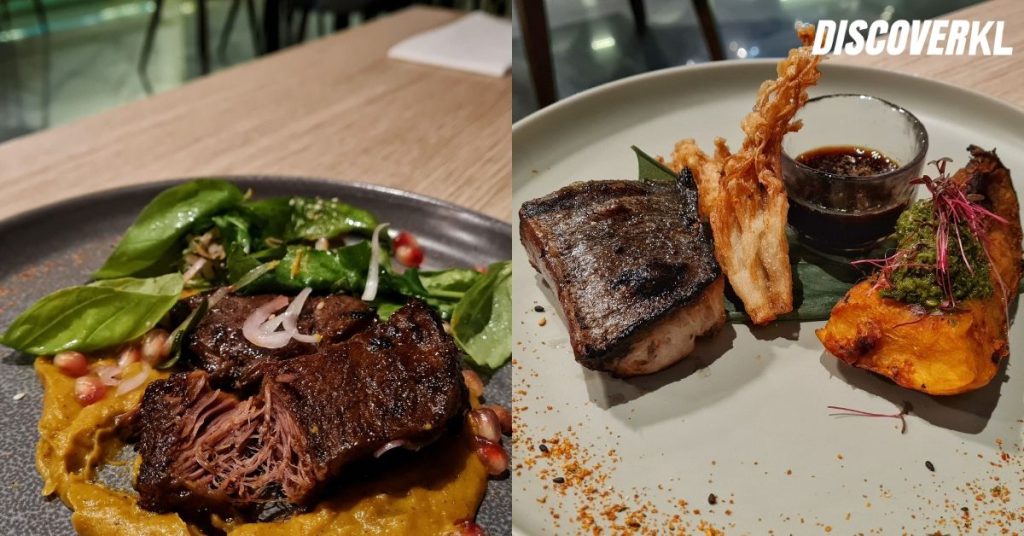 Robata (charcoal grilling) is actually one of Gesuto's specialties, but sadly, the grilled yellowtail was very underwhelming for us. We felt that the meat was dry, underseasoned, and overcooked. It was quite disappointing, considering that the first 3 courses had all been hits, rather than misses.
The fried mushroom and roasted pumpkin sides did taste great, but as a main dish, we barely ate a few bites.
Side note: Gesuto's staff were very helpful, and actually offered several times to replace the dish when we gave them the feedback. But at that point, we were almost full and decided that any new dishes would likely be wasted, so we declined.
The braised beef cheek though a different story, falling apart in its tenderness; no sharp knives were needed to dig in. The accompanying mash was also tasty, rich in flavour and spiced well.
After the main course, we approached our desserts with caution, but luckily, both were very worthy of being our final bites for the night.
ROKU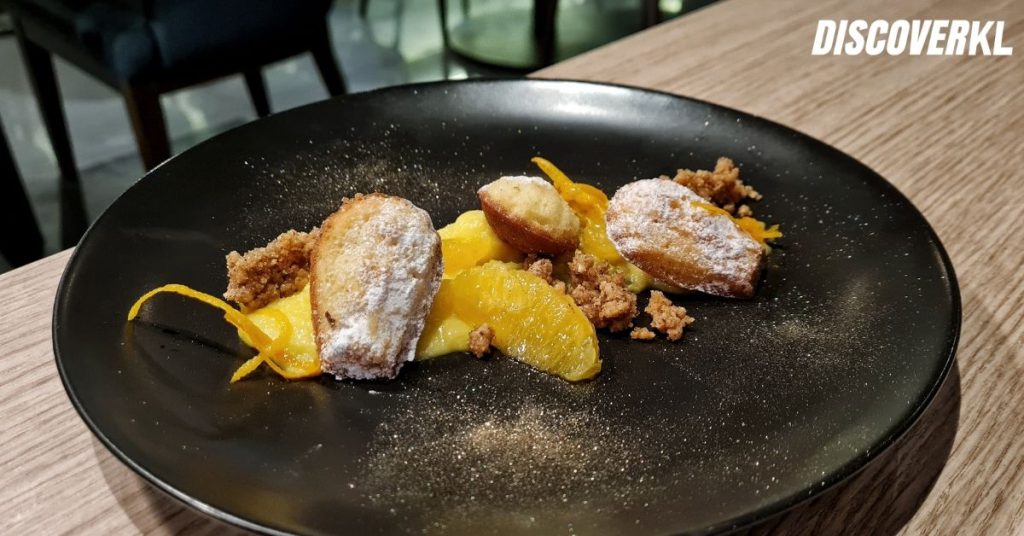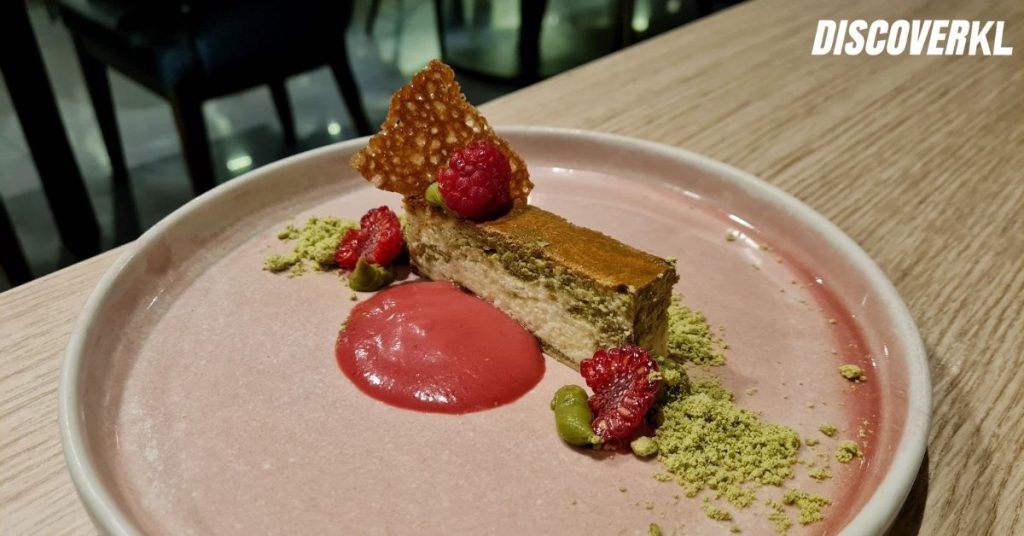 If you're an extreme matcha fan, the cheesecake might not be kao or rich enough for you. In all other aspects, it was a well-done dish, but not a standout. The raspberry ganache on the side was very helpful as a tart accompaniment.
We did enjoy the orange madeleines with yuzu creme a lot more, it had all the elements to wrap up a heavy meal, with fresh fruits and a hazelnut crumble adding a fun textural element that all blended harmoniously on the plate and in our mouths. If we were choosing again, we'd likely just have gotten 2 servings of these instead.
It was RM228+ per pax for 5 courses in this set, but since their sets regularly change, it's best to check their website for the most updated menu and pricing.
It was a dinner that we did enjoy on the whole, this was Sarah's second visit here so that says a lot too. If you're hankering for contemporary Japanese style cuisine, you can find them below:
Gesuto KL
Address: 24, Lorong Datuk Sulaiman 1, Taman Tun Dr Ismail, 60000 Kuala Lumpur, Wilayah Persekutuan Kuala Lumpur
Contact: +603-7732 8808 | +60 12 773 2070
Website: https://www.gesutokl.com/