There are 2 things you must know about Luk Yu Tea House.
The first is that the restaurant brand actually dates way back to 2005 when Starhill Gallery was reopened, that was when the original outlet was launched. When the mall was upgraded and transformed into The Starhill Dining in December 2020, the pork-free Chinese cuisine restaurant also made a comeback with a revamped menu.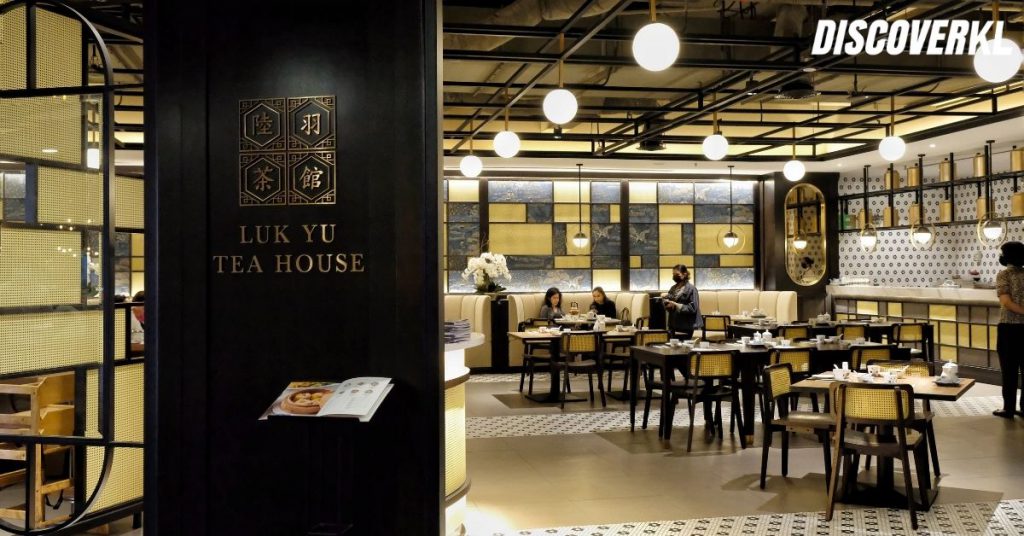 The second is that this beloved restaurant is frequently patronised by royalties and VIPs alike (pre-pandemic). A little birdie told us when we visited that regulars include the Sultan of Pahang and PM Muhyiddin Yassin. While we cannot 100% verify this with any pictures, we won't be surprised if there are other VIP names in their long list of customers throughout their history.
Even without pork on their menu, Luk Yu Tea House takes their quality and authenticity very seriously. Led by Dim Sum Tastemaker, Chef Jun and Luk Yu Tea House Tastemaker, Chef Leong, the dishes served here highlight the best dim sum, Cantonese specialties, and Chiu Chow recipes. To advise them on Chiu Chow cooking techniques, they have award-winning Hong Kong Master Chef Alex Au from the famous Pak Loh Chui Chow restaurant in Hong Kong.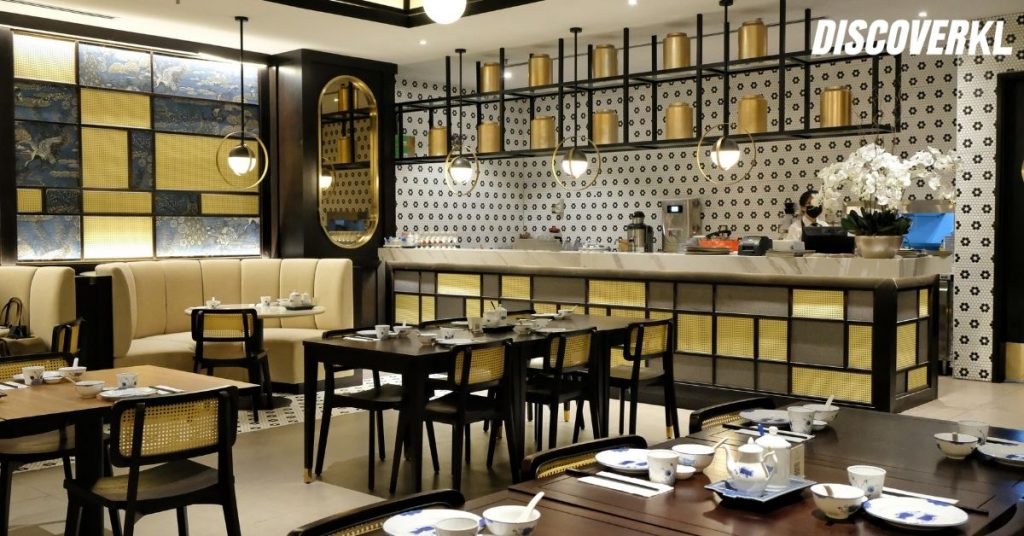 The Chinoiserie-inspired (the European interpretation of East Asian design) interior, charming mosaic tiles, and warm lighting makes it look both premium and welcoming at the same time.
Disclaimer: This dining experience happened well before the start of MCO 3.0 and the restaurant staff had all the necessary SOPs in place for our safety.
After being seated, we were recommended to try some of their signature dim sum dishes and also the salted egg fish skin as a crispy starter.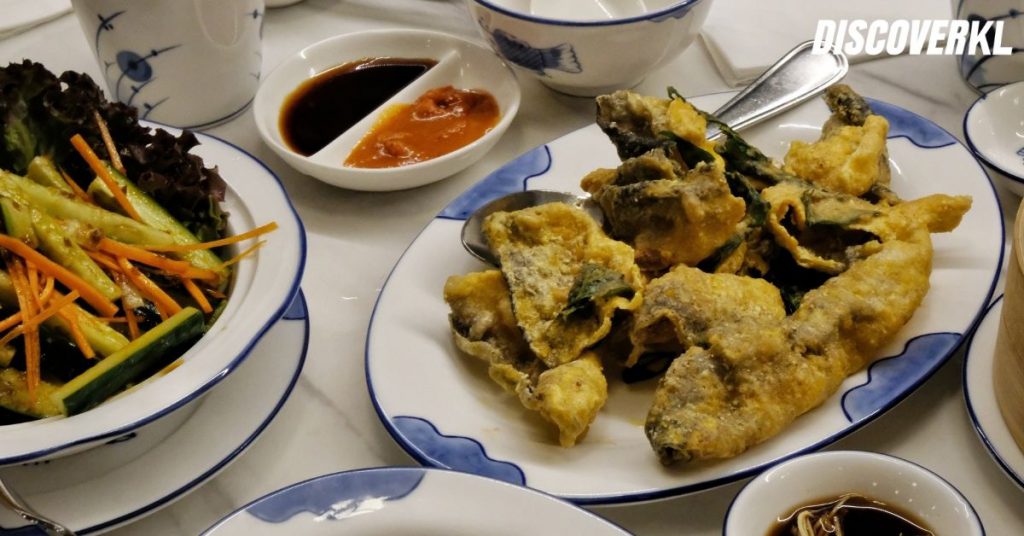 Salted egg fish skin was good, it wasn't sweet and didn't taste artificial and "powdery" like how some can be. Sarah is quite sensitive to overpowering salted egg dishes but this one was well balanced.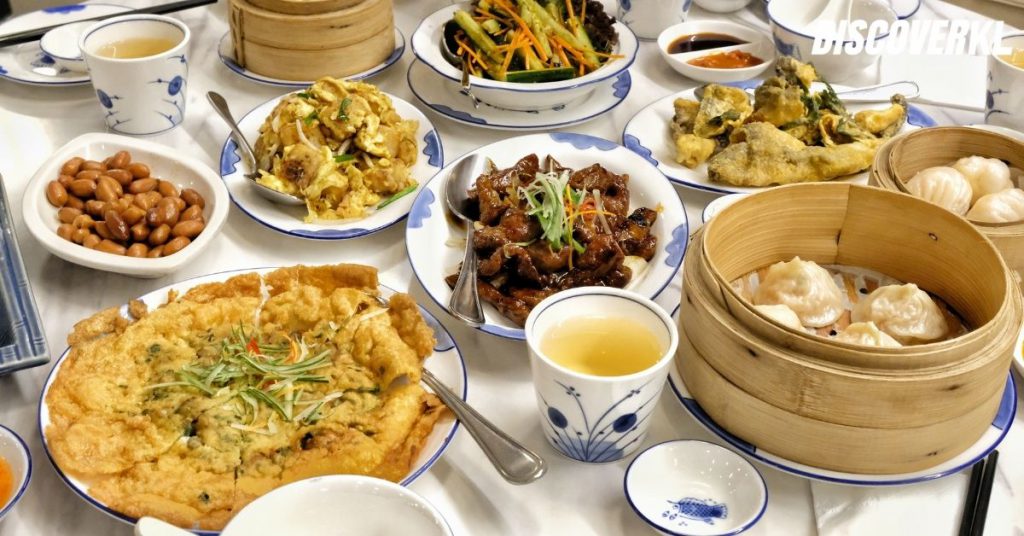 The traditional Chiu Chow oyster omelette wasn't oily and the edges were nice and crisp, so it wasn't "jelak" to eat. But note that this wasn't the same as our typical Penang orh jian where the oysters are usually plumper and juicier, these were smaller oysters that added texture to the omelette but without that occasional seafood flavour in between bites.
The fried radish cake with egg and bean sprouts was a hearty dish. It was very filling because the cuts were quite large. Typically we prefer the radish cake to be cut into smaller pieces so that the surface and edges become more crispy. Diners with bigger appetites would probably appreciate this more.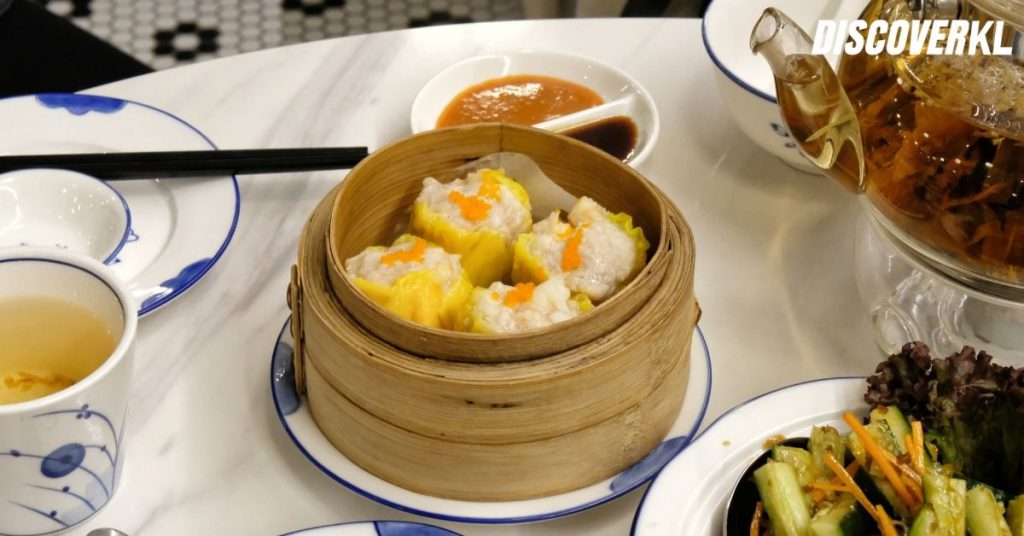 As a pork-free siew mai dish, this was a great contender, and the meat was cooked perfectly. We did notice that the size of each siew mai is fairly larger than average, so it's not really a one-bite portion but it does make it satiating.
The steamed Shanghainese chicken dumplings (xiao long bao) had a skin that was slightly thicker than we're used to but the soup inside it was a good amount and very flavourful.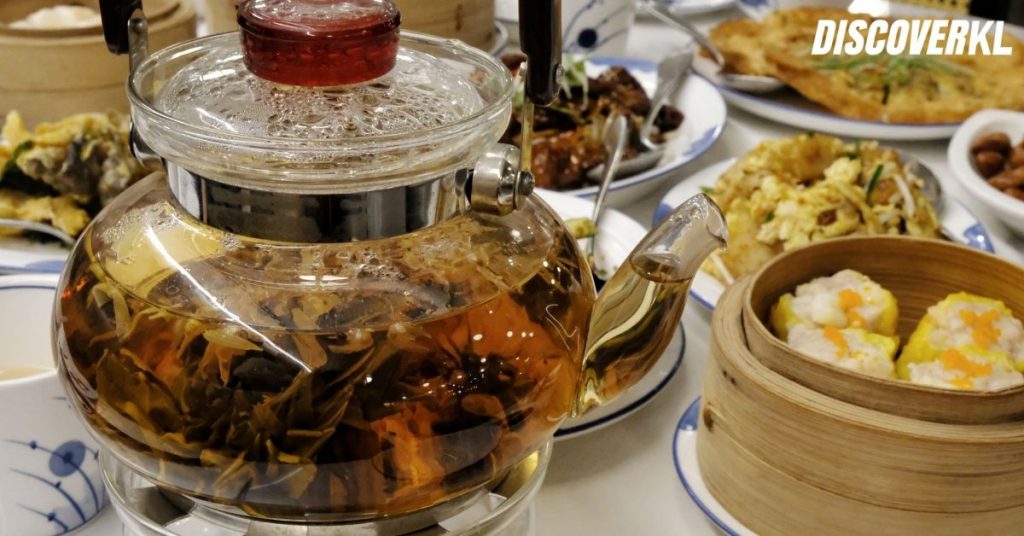 We rinsed our palate with a serving of Lily Jasmine tea, one of their premium teas from China. This doesn't taste as strong (or "gao" in Cantonese) and bitter as some Chinese teas so this would be perfect for those who prefer fragrant teas that are more mild.
We were told that this calming tea is known to enhance one's beauty. A few cups of it over a meal probably won't do our beauty much difference, but thinking about that tiny possibility sure made us feel good about ourselves nonetheless ?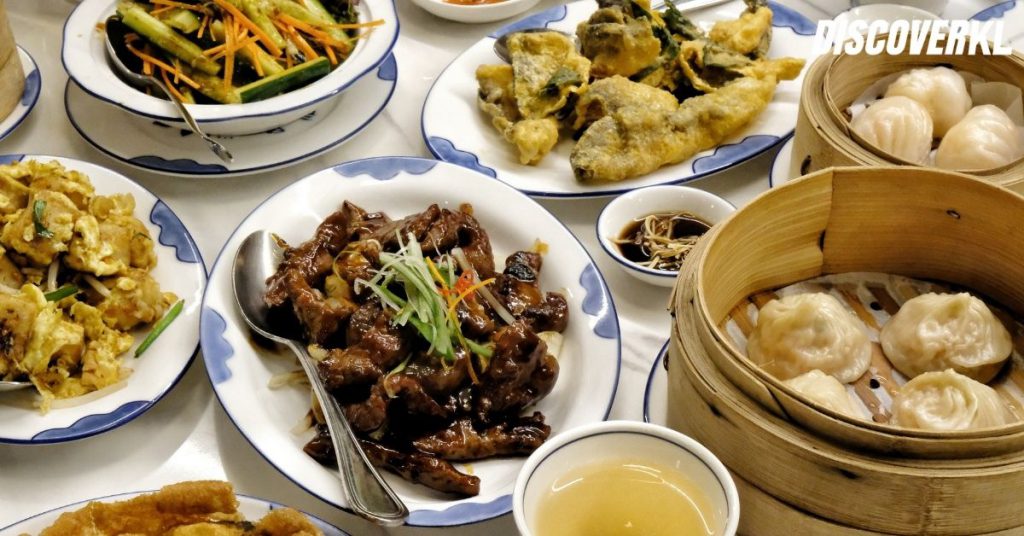 One of our favourites was unexpected, it was the marinated Japanese cucumber with scented chilli oil and aged vinegar. This was such a juicy and refreshing dish, every single bite is crunchy and addictive. We could really have ordered a second serving of this if we still had stomach space.
Finally we had the succulent angus striploin with house-made special sauce. The beef was cooked really tender so that was enjoyable. The sauce however was just a tad too sweet and that overwhelms the beef a little.
Overall the prices for the food here isn't cheap, it is after all a pretty high-end restaurant. But in terms of value, the dishes were all filling due to a generous portion and there's a wide variety of pork-free Chinese dishes.
Luk Yu Tea House
Address: 181, Bukit Bintang St, Bukit Bintang, 55100 Kuala Lumpur, Federal Territory of Kuala Lumpur