Dim sum is one of those foods that most of us (well, speaking for myself at least) can't usually bear to pay too much for. After all, one can get pretty decent dim sum dishes from little Chinese tea shops or neighbourhood Chinese restaurants for less than RM10. So when it comes to splurging on these, anticipations were already sky-high when we walked into Li Yen, an award-winning restaurant at the prestigious Ritz-Carlton KL.
Disclaimer: This dining experience happened well before the start of MCO 3.0 and the restaurant staff had all the necessary SOPs in place for our safety.
Li Yen's authentic Chinese cuisine is led by Chef Alex Au, a Hong Kong born-and-bred Cantonese. With his decades of experience and numerous accolades in the industry, we were excited to taste what he brings to the table with Dim Sum Chef Tan Tiong Guan.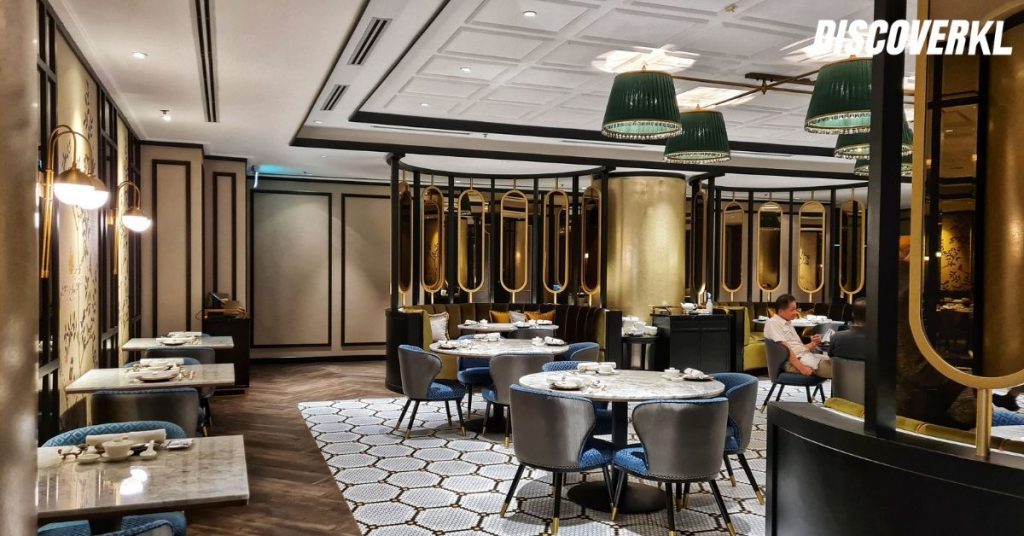 Designed by Duoz, the same interior design team of Luk Yu Tea House at Starhill Dining, Li Yen too has been elegantly decked and accented with gold. Our lunch was a fairly quiet affair, with only one other table being occupied.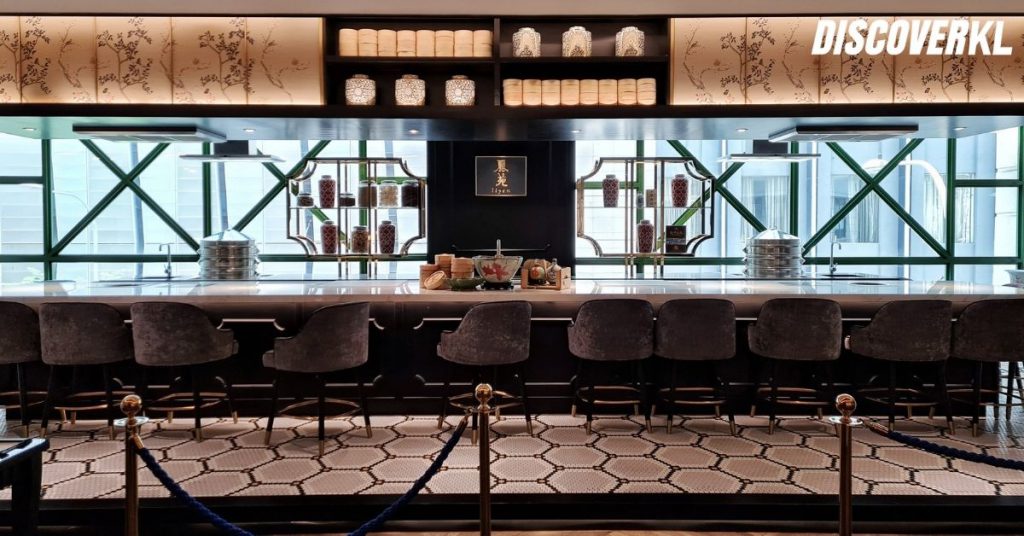 The usual bustling external dim sum kitchen where stacks and stacks of bamboo steamers are lined up was unfortunately not in action, probably due to pandemic safety precautions. But that didn't stop us from ordering some of their highly recommended dim sum dishes for our "yum cha" session.
Speaking of "yum cha", Li Yen takes the "cha" very seriously. We had the Tie Guan Yin tea and it was just how we like it, roasty oolong, strong, and smooth.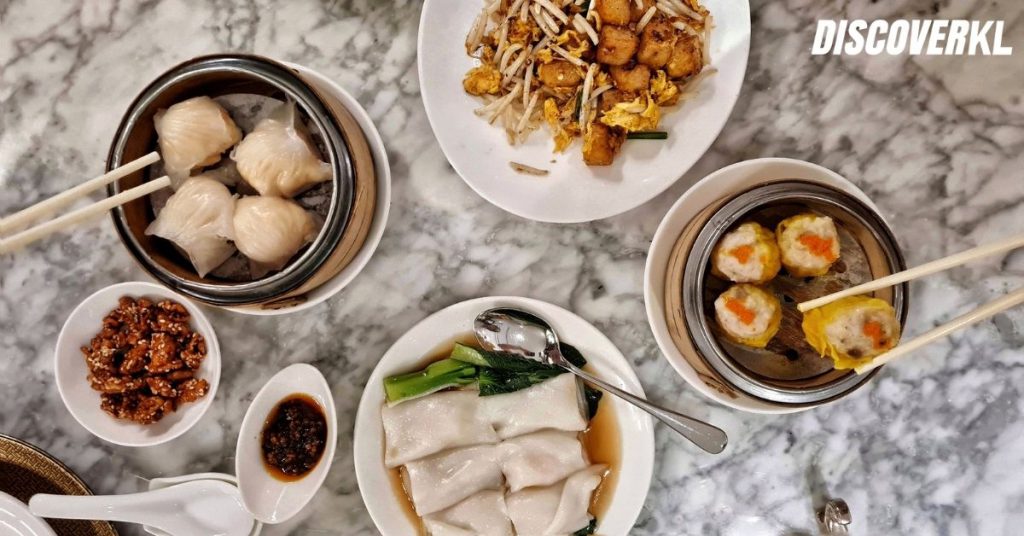 Steamed Siew Mai with Crab Roe: Compared to the larger sized portions at Luk Yu Tea House, the siew mai here are more bite-sized and therefore easier to eat and enjoy. Since Li Yen is not pork-free, the ingredients are generally also what traditional Chinese diners are more familiar with.
Steamed Bamboo Shoot Har Gao: The har gao's translucent skin is nicely thin, isn't starchy in texture, and is packed with delicious and freshly cooked prawns.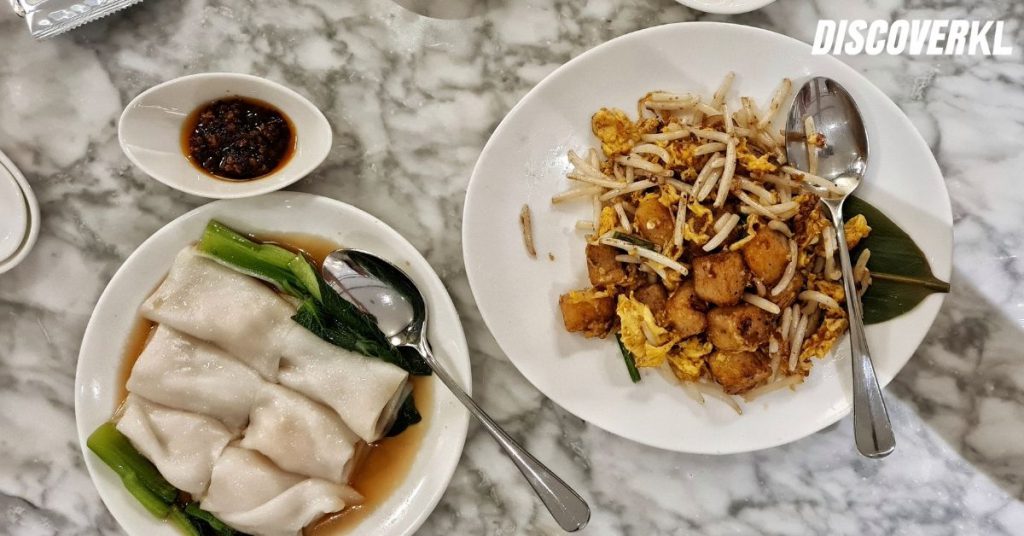 Steamed Chee Cheong Fun with Shrimps: The slippery smooth texture of the rice rolls made it both hard to pick up with chopsticks, and a delight on the tongue. The shrimp portion was generous and cooked well too, added a lot of bite and gave contrast to the rolls. This wasn't oily and had the right hit of savoury soy goodness.
Fried Radish Cake with Bean Sprouts: This was one of our top favourites. The slightly charred surface of the stir-fried cubed radish cake resulted in a crisp crust that we absolutely love. It was so well seasoned, the bean sprouts added crunch, every bite was just joy. We would order this again without any hesitation at our next visit.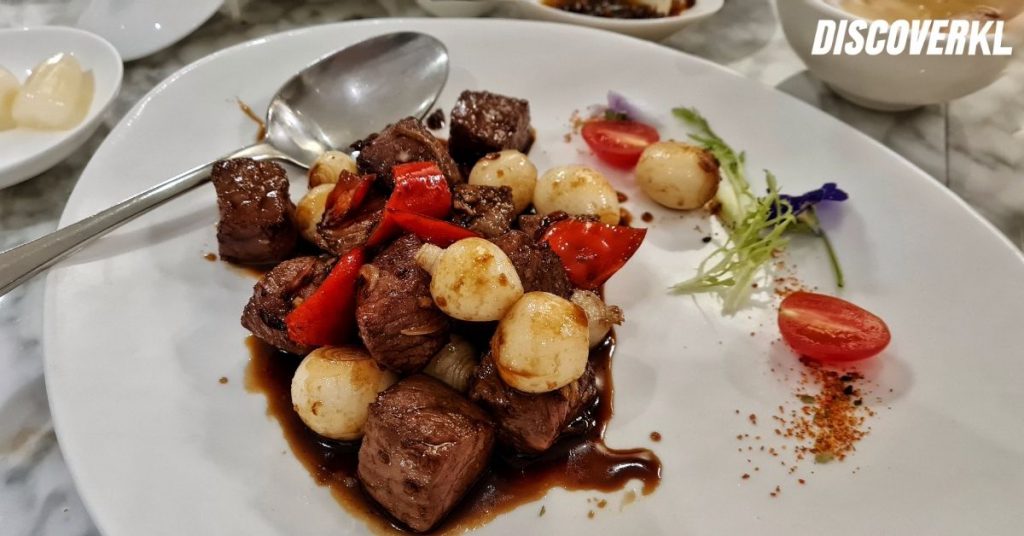 Stir-Fried Wagyu Beef with Pearl Onions: Perhaps we shouldn't have presumed that this was going to be extremely tender, buttery soft, and very marbled, because it wasn't. But just because the beef was chewier than we expected, that doesn't mean that this dish wasn't tasty. Some of us had never tried pearl onions before and after tasting this, we hope this won't be the last because it's cooked perfectly and paired so well with the beef and sauce. In fact, Sade almost single handedly finished half of this dish herself.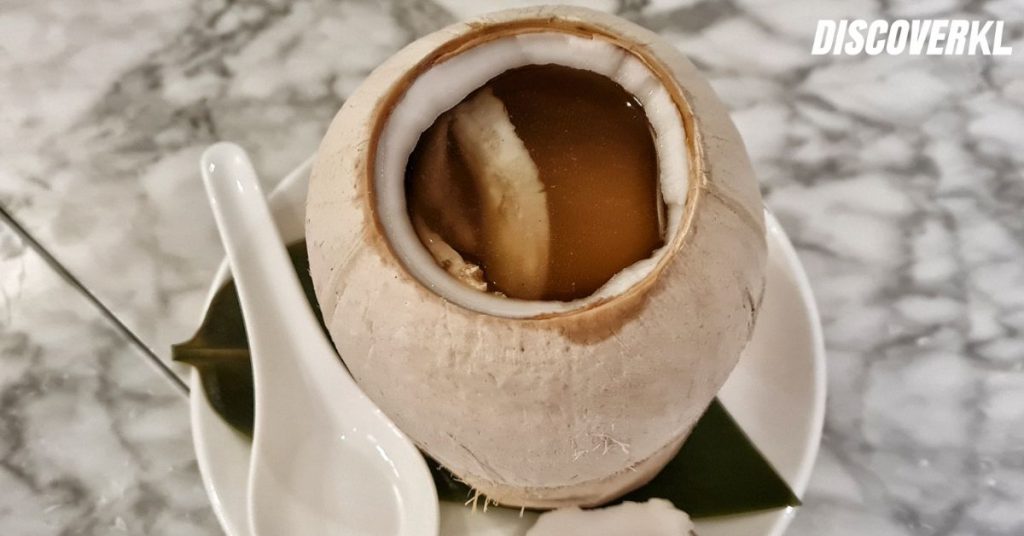 Double-Boiled Chicken Soup with Fish Maw and Young Coconut: This is just the soup we'd like to drink when we're feeling unwell or because we're yearning for something warm and comforting. There's something so wholesome about the chicken and fish maw flavours here, it was hard to have enough. The young coconut… we're not so sure about whether that added complexity to the dish, we couldn't really tell from the taste, all we know is that the end result is very palatable.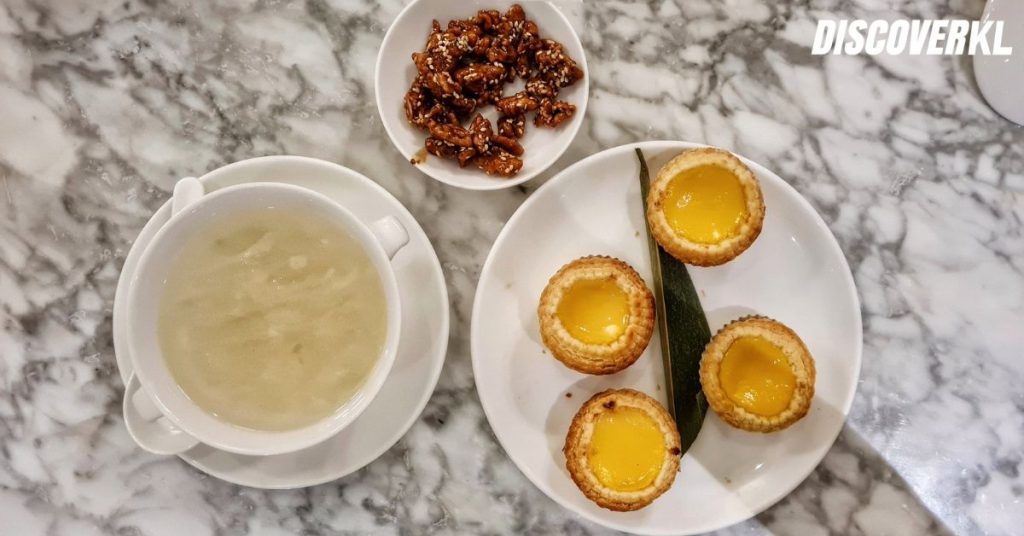 Double-Boiled Bird's Nest with Rock Sugar: Let's just say we were trying to be fair with splitting this bowl up between 4 people, but Faye and Sarah each really just wanted the whole thing to themselves. You know what, forget it, next time we order bird's nest, it really should only go to those who truly know how to appreciate its nourishment and worth. This was served to us hot, but we wonder if it might even taste better cold instead. We were pleased though that it wasn't too sweet.
Baked Egg Tarts: This was another dish that we would definitely order again. The tart crust was flaky, crispy, and not too thick. The golden-looking egg filling is not overbaked and still moist without compromising its integrity. This was best enjoyed with the strong Tie Guan Yin tea too, washing down all the custardy leftovers with mild floral notes.
We thoroughly enjoyed our meal at Li Yen, but the biggest question is: would we return to pay for these premium delicacies? For the 2 Tai Tai wannabes in our team who gladly appreciate the finer things in life, it's a resounding yes.
Li Yen
Website: https://www.liyenkl.com/
Address: The Ritz-Carlton, Kuala Lumpur, 168, Jalan Imbi, KL, 55100