When it comes to pairing things up, clearly myBurgerLab thinks more is more. Just look at their Smoky CB that has made a comeback in mBL until this Valentine's Day. It comes with seared cheddar, a beef patty, a juicy fried chicken thigh, homemade spiced pickles, a minty yoghurt sauce & smoky barbecue sauce.
No really, look at how thicc it is. That is one HUGE piece of chonky chicken thigh right there.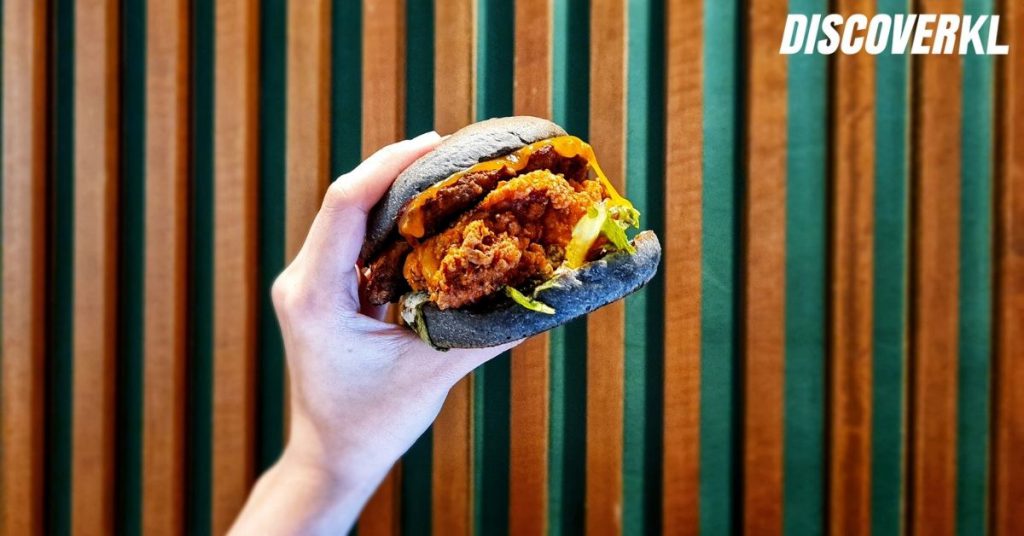 Venxhin couldn't even open her mouth big enough to take full bites from this (Sarah on the other hand takes pride in the fact that she could), she ended up giving up and deconstructing the burger. But every bite that she managed to take, she thoroughly enjoyed.
It's really a burger to savour in big bites, an excellent combo of the smokiness of the BBQ lifted by the sour crisp pickles and fresh minty yogurt. The chicken still has a lovely crunchy breading which pairs well with the juicy beef patty.
This is for all of you who have stood in front of mBL's menu pondering "chicken or beef?". Just get both, and you have until the 14th of February 2021.
And the folks at mBL have a bit of cheer to spread this season–they've offered us six RM20 vouchers for a giveaway. You can check out the details on our Instagram page here. 
You can order The Smoky CB (RM21 à la carte) from myBurgerLab stores, their website, and on GrabFood too.