First we gotta emphasise on how pretty and colourful these gift boxes look from make hay, sunshine! These pictures here aren't even edited! Taken with just natural lighting, no filter or editing. Make Hay, Sunshine creates curated gift boxes with fresh fruit, whole foods, beverages, and floral accompaniments.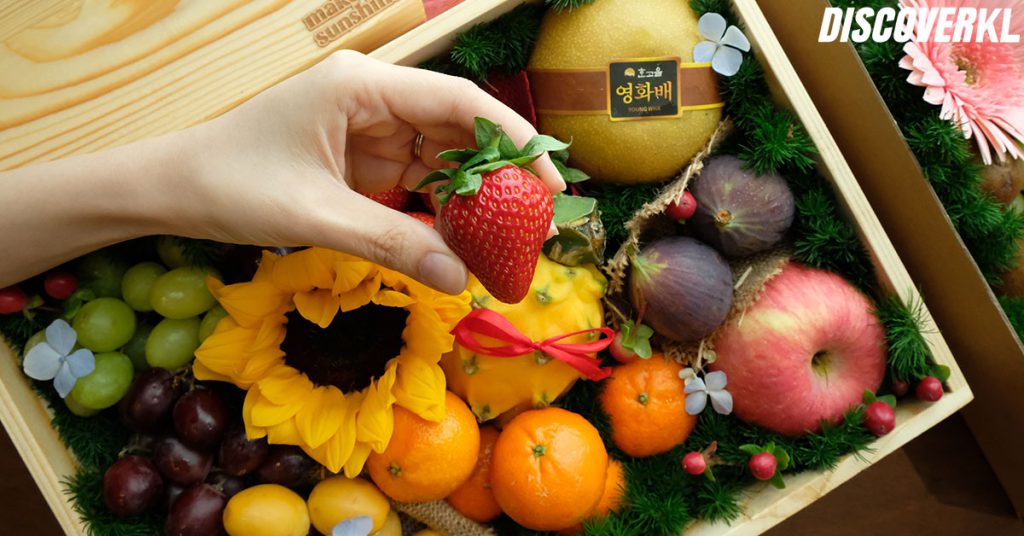 Fruit & Bark With A Premium Keepsake Wooden Gift Box (RM280):
Most of the fruits in the boxes were imported, and they were super juicy and sweet! Usually white dragonfruit tastes mild and less sweet compared to red dragonfruit, but this was THE sweetest white dragonfruit we've ever tasted.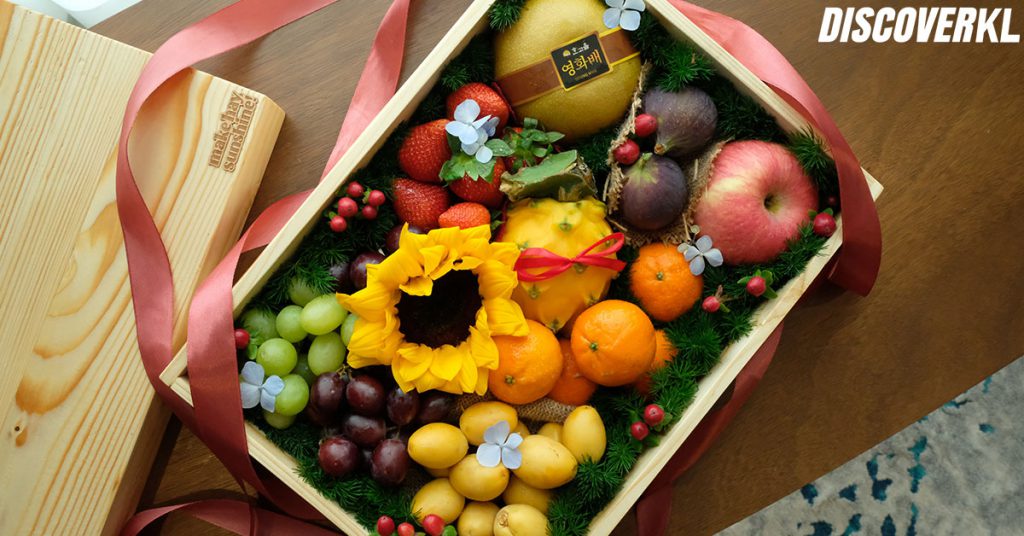 The only fruit that we feel could have been better were the figs. Having tasted the huge fresh sweet figs from @figara11, it's really hard to settle for anything less. The flowers were beautiful, you can't eat them but you could repurpose them as decorations by placing them in a bowl of water
The Happy Carnivore – Australian Meltique Beef Steak Gift Set Platter (RM228):
Partnering with Carne, Meltique beef has additional fats/vegetable oil in the meat to enhance flavour and tenderness. There's butter, garlic and thyme in the box, and even detailed instructions included—so it was really made easy for us to cook them up.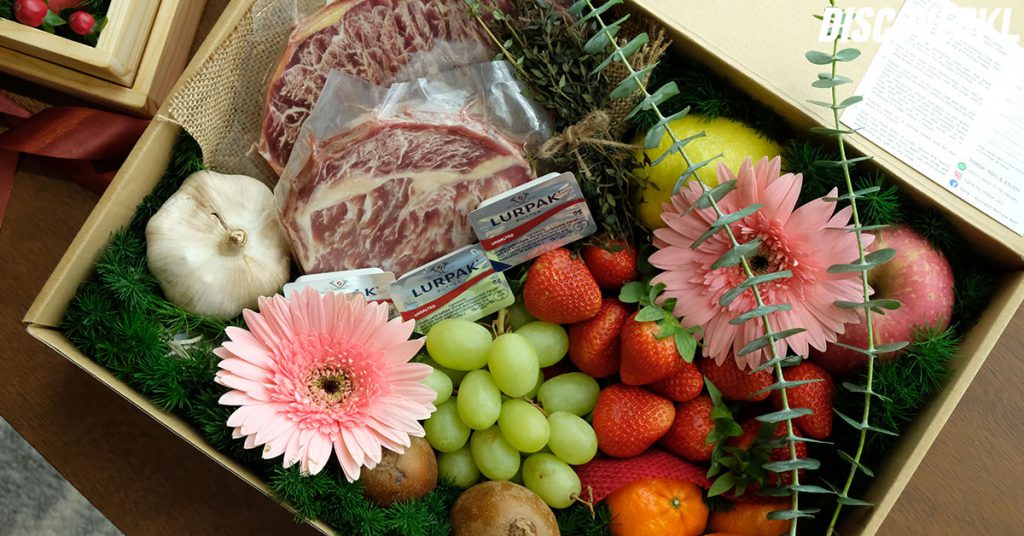 We seasoned the meat with truffle salt and pepper. The steaks were SO yummy, the beef was tender, tasty, juicy, fatty, melty, just…perfect. Having the fresh fruits to munch on as dessert after is great. Highly recommended for a date night in!
make hay, sunshine
Website: https://makehaysunshine.com/