Banyan Tree Kuala Lumpur sent us some dishes from their takeaway menu for a super indulgent lunch, but no la, no RM460 burger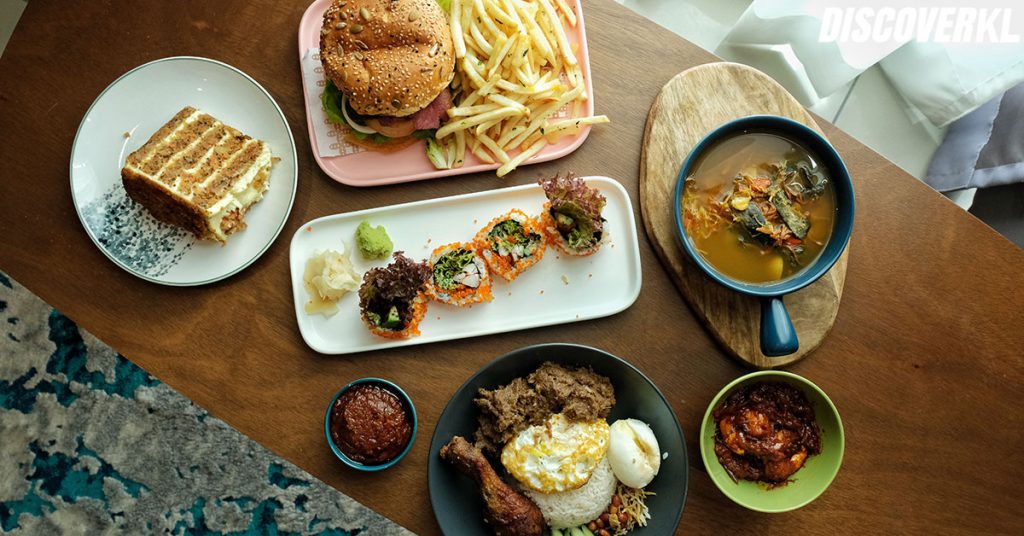 FAVOURITE? Nasi Lemak (RM46): This was our favourite! It came with beef rendang, a tiger prawn sambal, a typical sambal, and a fried chicken drumstick. The rendang was sweet and gingery, the sambal not too spicy, so good to eat everything together.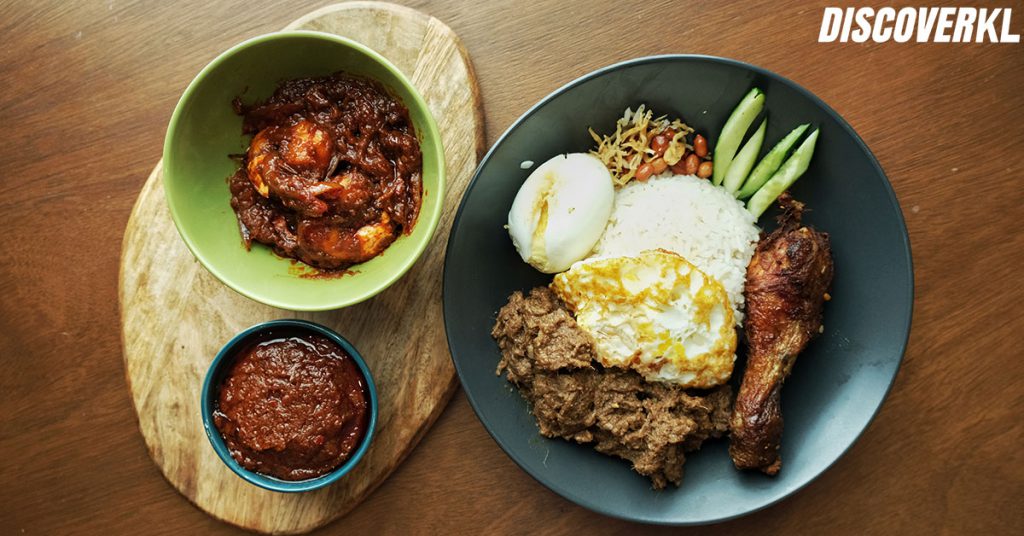 California Maki (RM54): This was so loosely wrapped, the roll was close to coming apart  when picked up We doubt it was due to the delivery process because we've had other sushi delivered to us before too. The crab stick coupled with the tobiko made the roll very fishy tasting, not very pleasant unfortunately.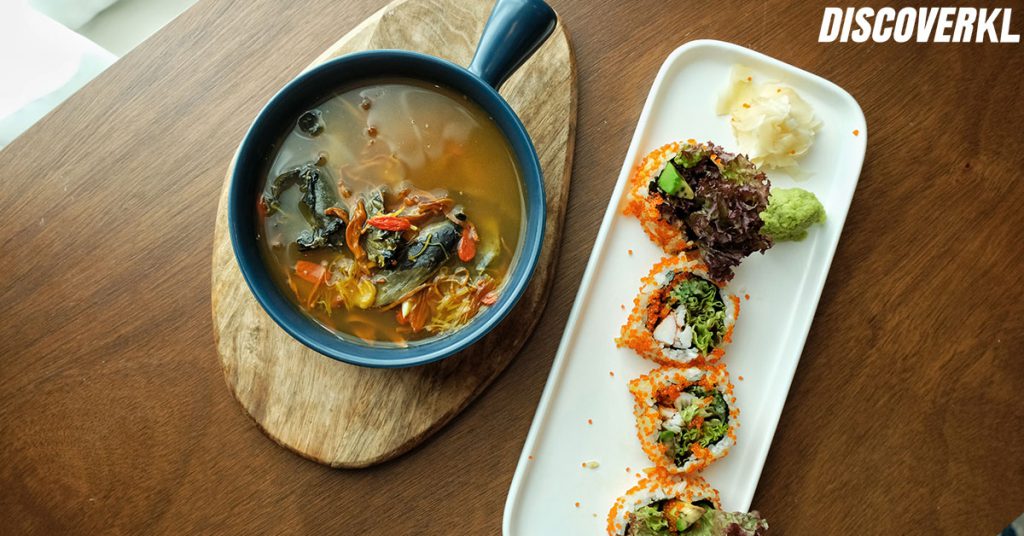 Double Boiled Fresh Ginseng Soup (RM62): Made with black chicken, the cordeceps really overpowered the other ingredients so we couldn't taste much of the ginseng. But as you can see, the soup ingredients were generous in portion. It was a very herbally soup that older folks would probably appreciate though.
Black Angus Beef Burger (RM88): Hugeee burger and large portion of fries here, but the fries desperately needed more salt and seasoning. Because the beef bacon was quite tough and hard to chew, we had to take it out of the burger midway. This also really needed more sauce, it would tie all the variety of ingredients together and make it a juicier bite.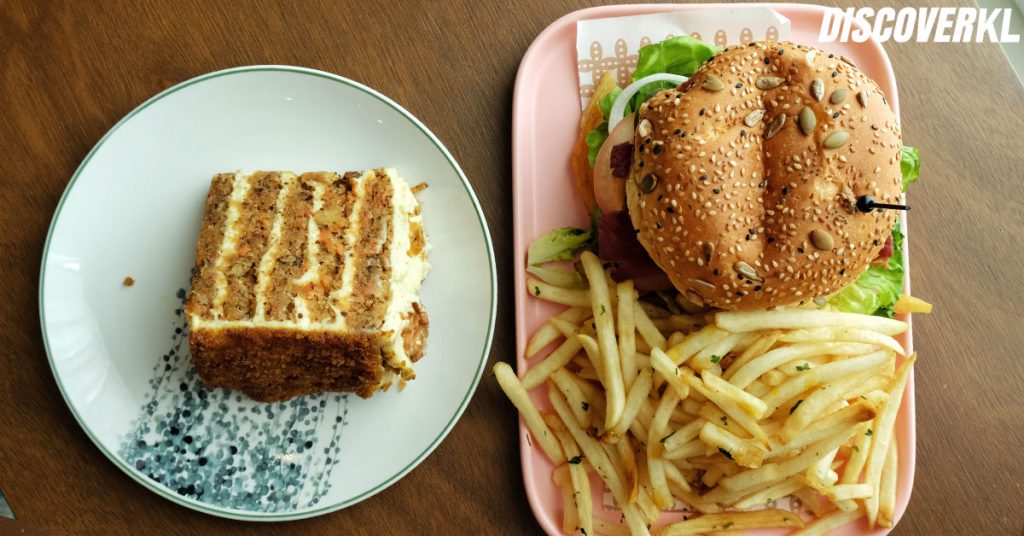 Carrot Cake (RM24): If you like carrot cake, FYI carrots aside, this is nutty and even has pineapples in it, with very thick cream. Sadly, we don't like carrot cake (vege in a cake ggrrrr ) sooo this couldn't be enjoyed by us oops.
Banyan Tree Kuala Lumpur
Online Orders: https://www.tableapp.com/delivery/banyan-tree-kuala-lumpur