One of the specialties that the waitress highly recommended at Tokyo Bijin is their wagyu set (RM248), but we didn't feel up to it that day and in hindsight, we're fairly confident we made the right choice. Instead, we got one of the other recommended specials (you can check out the walls for off-menu items).
Japanese Wagyu Zabuton (RM120): Visually, the Zabuton is beautifully marbled and a lovely shade of pinky-red. It lived up to expectations and was very melty and tender BUT for us, it was really too fatty. Another realisation in our Japanese BBQ journey: A4 Wagyu is a good journey for texture and taste, but A5 is just…unnngh too much. Blame our pleb tongues for not being able to appreciate it.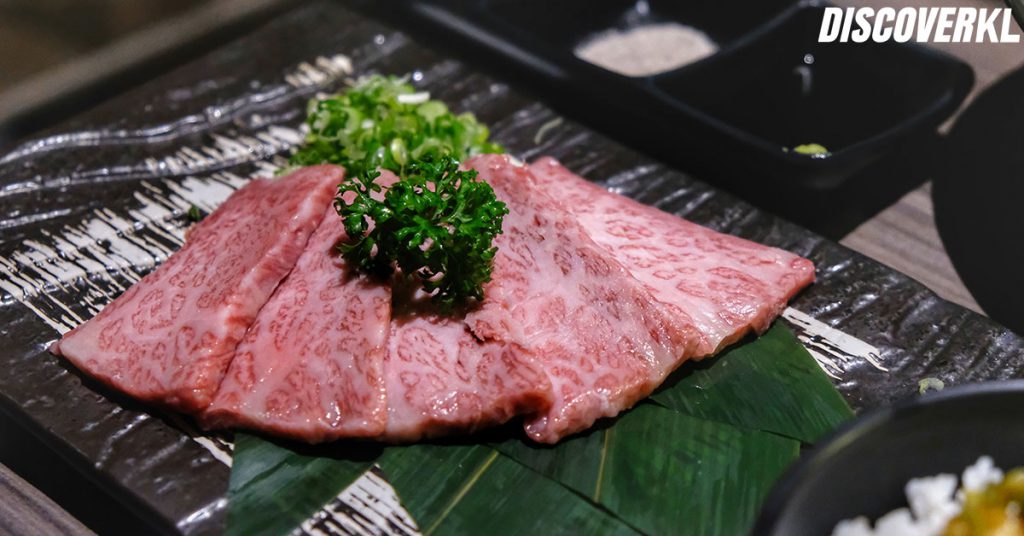 In fact, we were so jelak of the fattiness, we deliberately overcooked and overseared the final piece we had (earning a mild scolding from the chef who watched us destroy a beautiful piece of meat in horror). Rendering more of the fat off did help us to finish it though!
Tokyo Bijin set (RM98): This comes with beef karubi (short ribs), beef rib eye, beef shin skirt, green onion salt tongue and chicken thigh.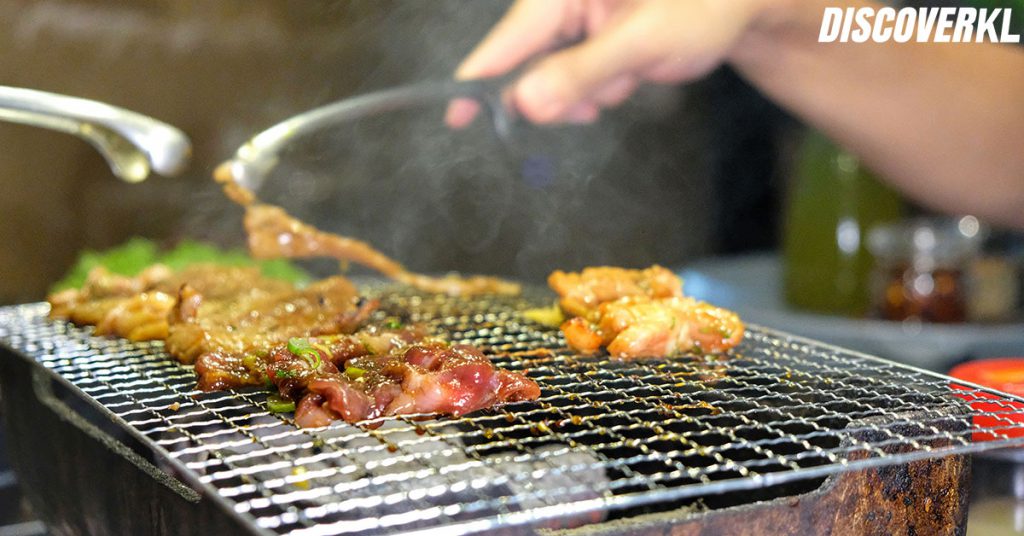 We think this set is great for taste and variety, everything we had on the plate was flavoured very well, and all of us had different cuts of meat that we particularly enjoyed, so this is the set to get if you're in a group and you want to please everyone.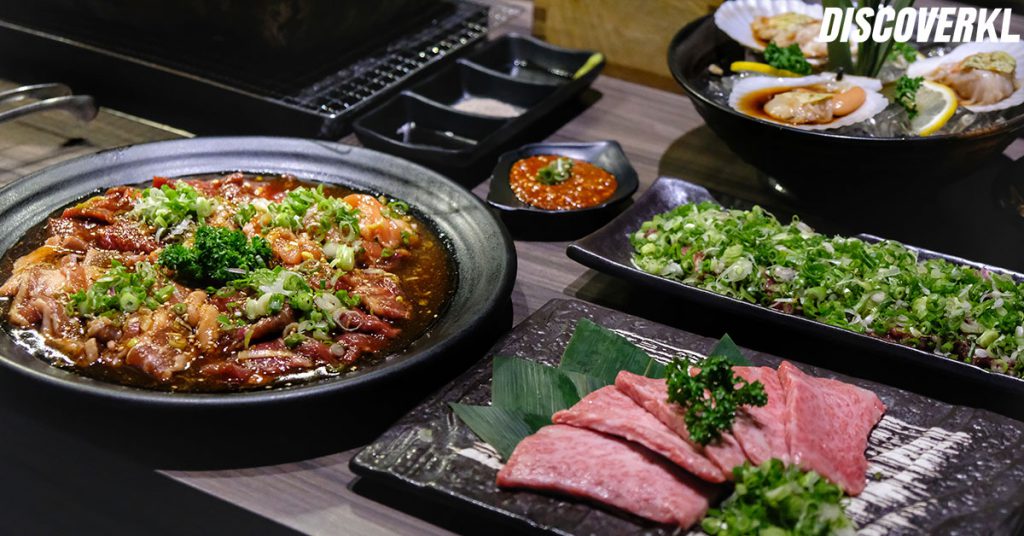 The tongue was a bit too chewy for Sarah but VX enjoyed it fine, the skirt is tender and not too meaty or too fatty, the karubi shines with their marinade, the meaty ribeye was also delicious off-the-grill without any sauce, and the chicken was very tender and flavourful.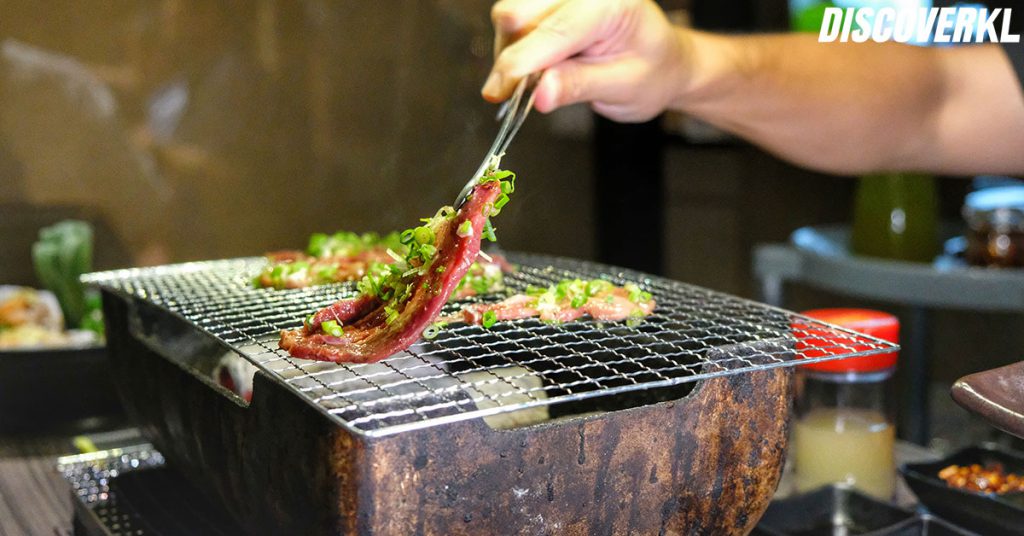 The portion felt quite generous too considering the price, and this set is considered very value-for-money.
Green onion rice: The waitress practically insisted that we order this. When we declined, she even gave us a complimentary smaller bowl just so we could try it. Other reviews have described this as "magical" but to us…we were a bit confused. It was a decent bowl of rice, the green onions are crunchy with a nice spicy bite to them, but it really wasn't a go-out-of-your-way to have it in terms of the carbs involved.
Scallops (RM26/3 pieces): We actually think the descriptor "magical" is better saved for this dish, which was very satisfyingly juicy and tender. But we could be biased, we love scallops. These were also very well-seasoned in the sauce they're cooked in as they're grilling away.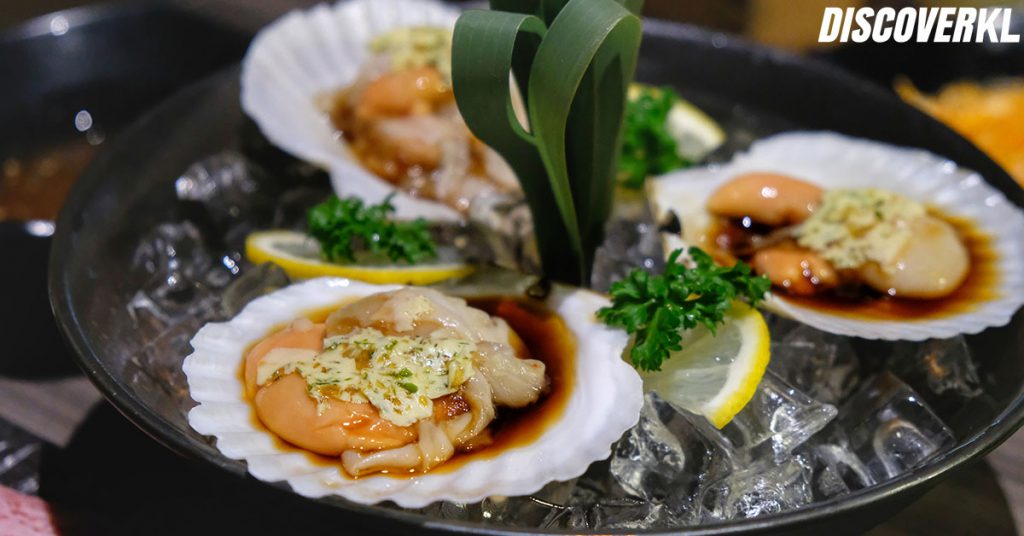 We really enjoyed some parts of the meal here, with a shoutout to the Tokyo Bijin set and the scallops in particular. We'd probably return to have these again, but small tip, don't be pressured by their strong recommendations, just go with what you think you'd enjoy more and are willing to pay for. Just don't overcook your meat here or you might get judged :'D
Tokyo Bijin Yakiniku 東京美人焼肉酒場 
Address: 115G, SS15/5A, Ss 15, 47500 Subang Jaya, Selangor
Facebook: https://www.facebook.com/TokyoBijinYakiniku/