To develop the dishes at NALE The Nasi Lemak Co., Andreas the founder spent 2 years trying all the popular nasi lemak for some benchmark and comparisons. So you know he takes his food standards darn seriously.
Andreas has taken a lot of picky eaters into consideration for NALE's menu. Some people dislike belacan, ikan bilis or dishes that are too spicy. He's identified the more polarising ingredients and either found a way to do without, or kept it separated and is optional for diners.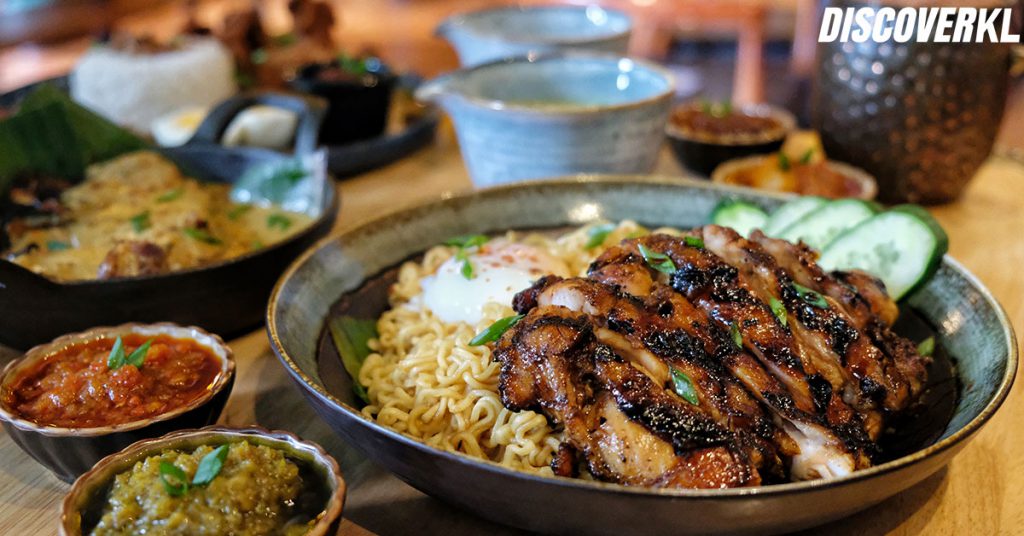 We were asked to try their bestsellers, and in the spirit of the renewed CMCO, takeaway some dishes to test how they'd hold up after the delivery process.
Nasi lemak ayam bakar NALE (RM18.90): This is NALE's signature dish and we can see why. The ayam is so flavourful, skin is nicely charred and smothered in beautiful NALE sauce that's a combination of sweet, sour, spicy, and salty. The combo is their own strong percik rendition. Sarah enjoyed this so much, she hoarded it after giving everyone else one try.
This was the dish she brought home as takeaway. It was eaten 5+ hours later and guess what, the flavour and taste still held its own. The chicken was STILL tender and not dried out.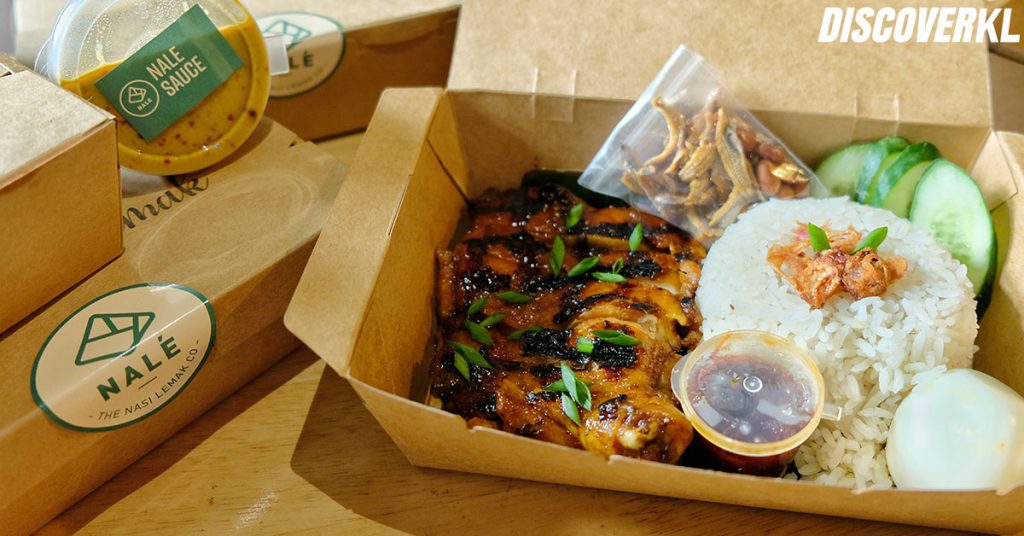 The sauce is thick and oh-so-good, she regretted not taking home even more to drench everything. It was tasted with and without microwaving to heat it up, the dish was still good either way. Amazing.
Nasi lemak klasik (RM7.90): Andreas had a little twist—he gave us the yet-to-be released nasi lemak bakar that has been seared while still in its banana leaves. Cooked this way, the rice is extra fragrant and the sambal mixed in just gives us all the happy nostalgia feels. Our fellow taster for the day, Daniel, rated the nasi lemak bakar as his #1 Number 1 dish!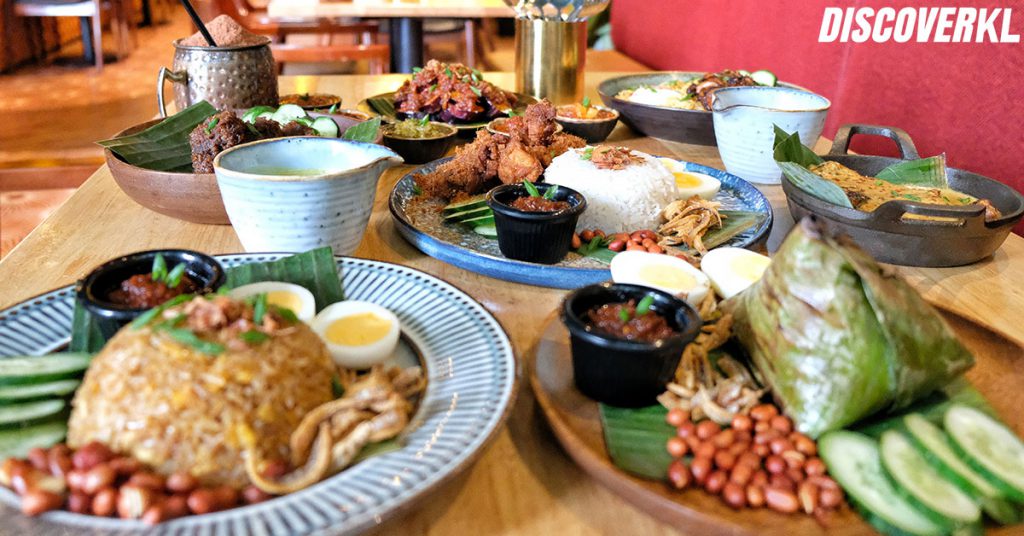 Indomie goreng ayam bakar (RM18.90): Indomie is just such an easy and comforting dish for many of us. This comes with the amazing ayam bakar we already praised earlier on, and you can always order Nale sauce on the side for it. In fact, you SHOULD.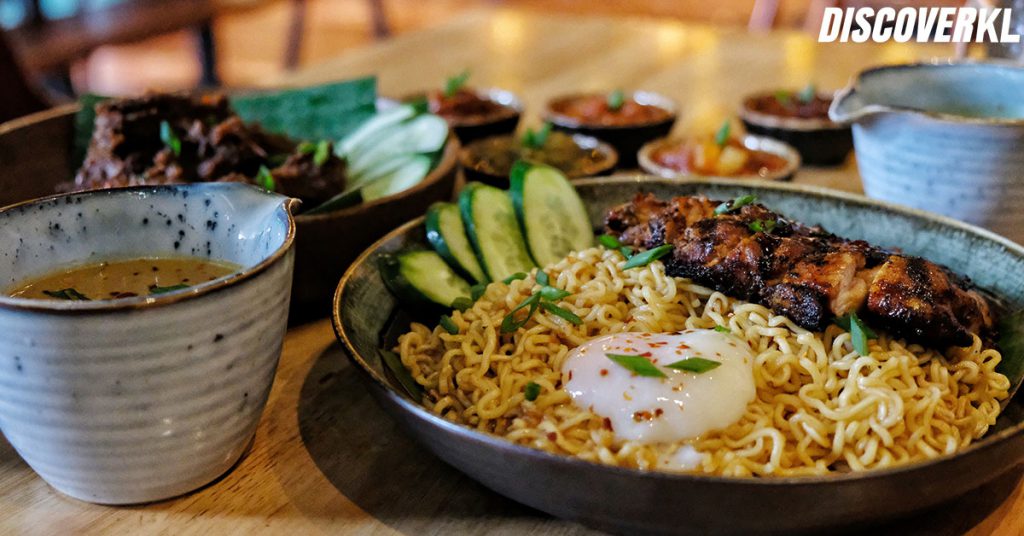 Pssst: You can order NALE Nasi Lemak on MM Meal and get a 20% off with promo code "DKL20".
Nasi lemak goreng ayam goreng berempah (RM16.90): You can't serve nasi lemak without ayam goreng berempah, that's just wrong. NALE's version may look dry on the outside, but looks are very deceiving. It isn't as oily as your regular roadside ayam berempah, and the meat is tender and moist.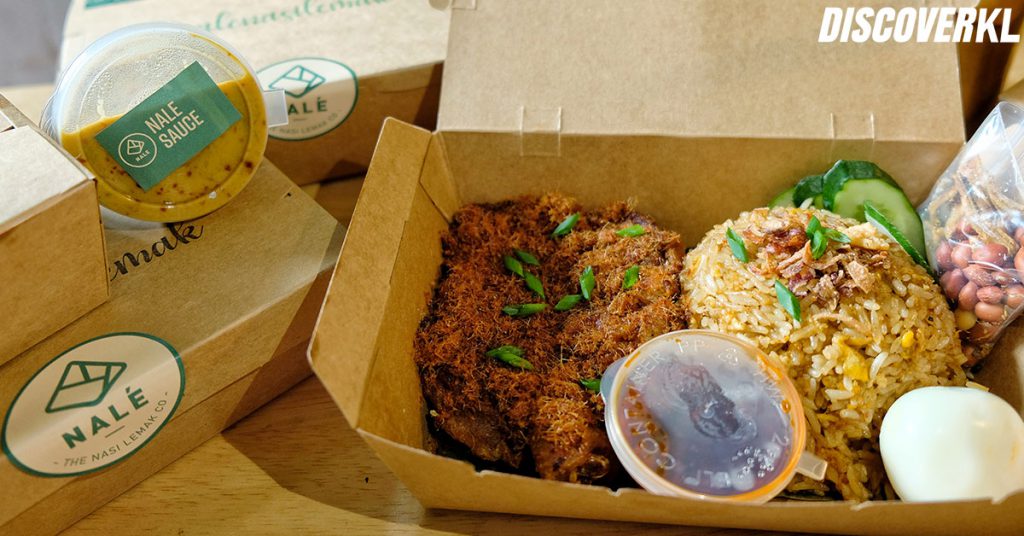 Venxhin took this dish home for the delivery taste test. Even with a 30-min photo shoot and a subsequent 20-min drive after that in a takeaway box, the dish still tasted pretty good! Also, we love the coconut-y aroma that the fried rice has. It's not your typical nasi lemak goreng that has sambal all the way through and though, so you do have to manage your expectations. You get to add your own dose of sambal to balance it to your tastes instead.
Terung NALE (RM9.90): Sweet with just a slight spicy kick, the eggplant itself is soft, but not completely mushy, and it's cooked in the sambal merah Nale with some extra on top. Yum.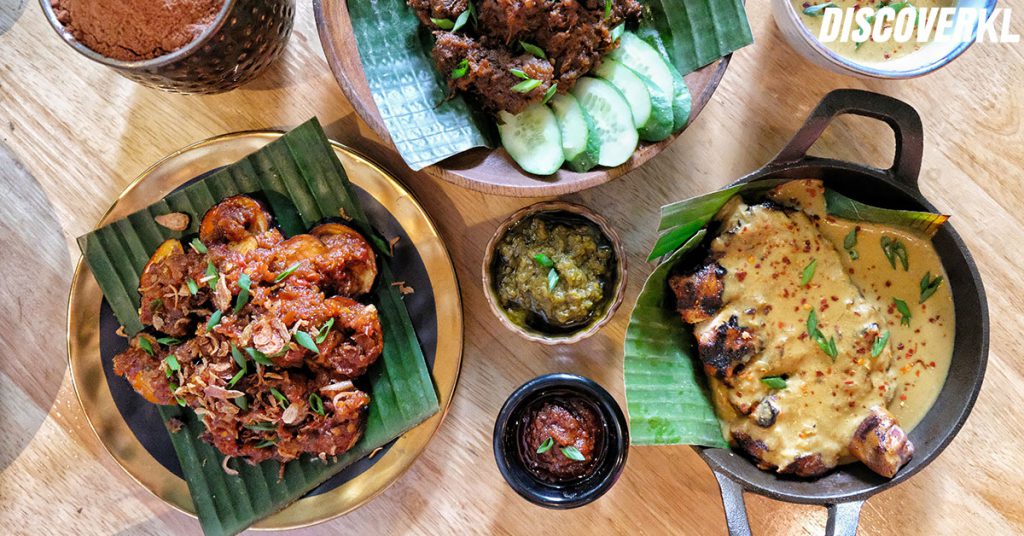 We also had the chance to taste some off-menu items that Andreas has been developing. The beef rendang is a safe entry, the meat is very, very tender. The rendang sauce envelopes the beef meat in flavour.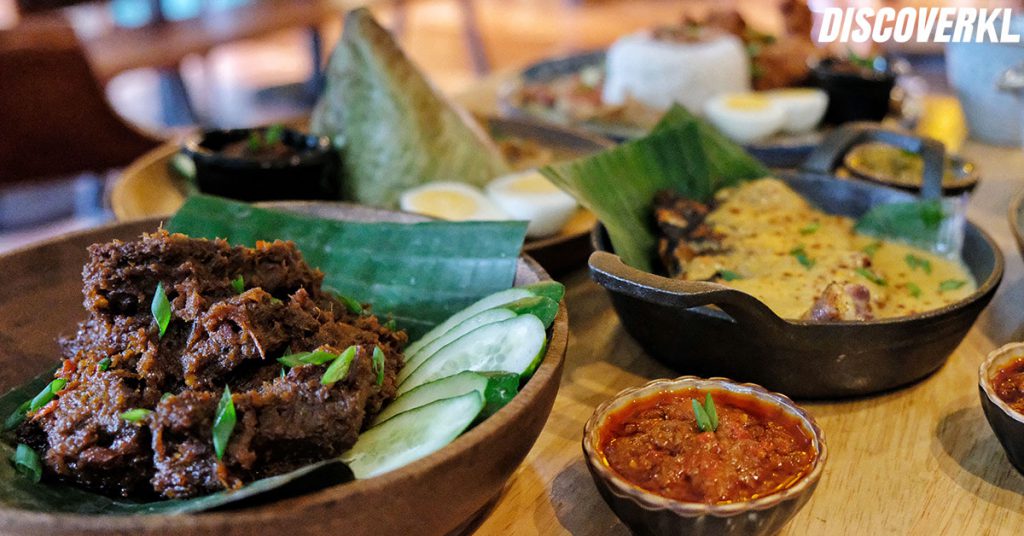 One fun aspect about dining in-store at NALE in i-City is their little automated robot helper that glides around to tables serving their fresh, hot dishes. It can also carry dirty dishes back to the kitchen.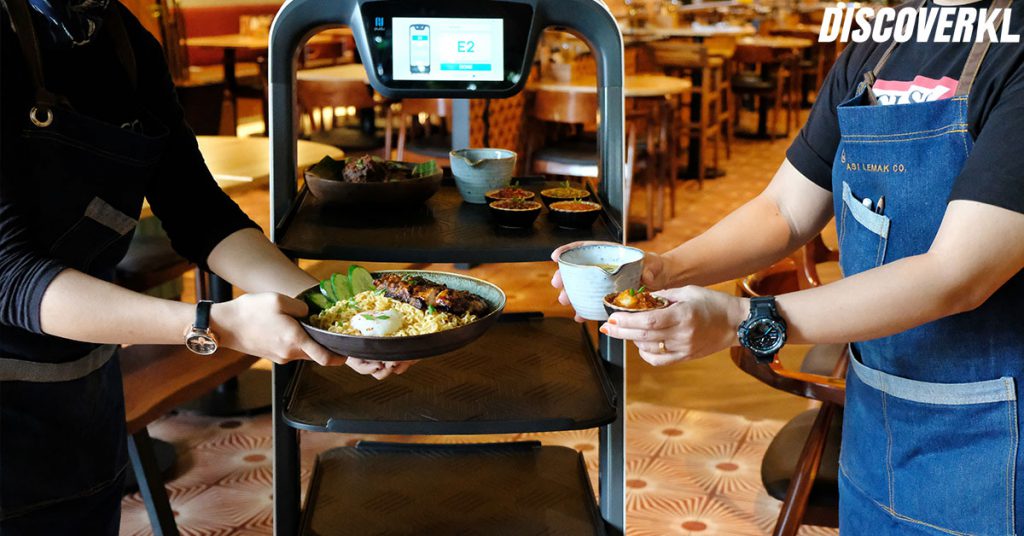 The dishes at Nale are really pulled together by their selection of sambals and sauces. Those elevate the dishes from "pretty good" to "so, so delicious". If you like a fatty kick, take the gulai. Spicy lovers can enjoy the Sambal Superhot which is made from fresh chillis, and for everyone else in between, the NALE sauce is the huge crowd pleaser.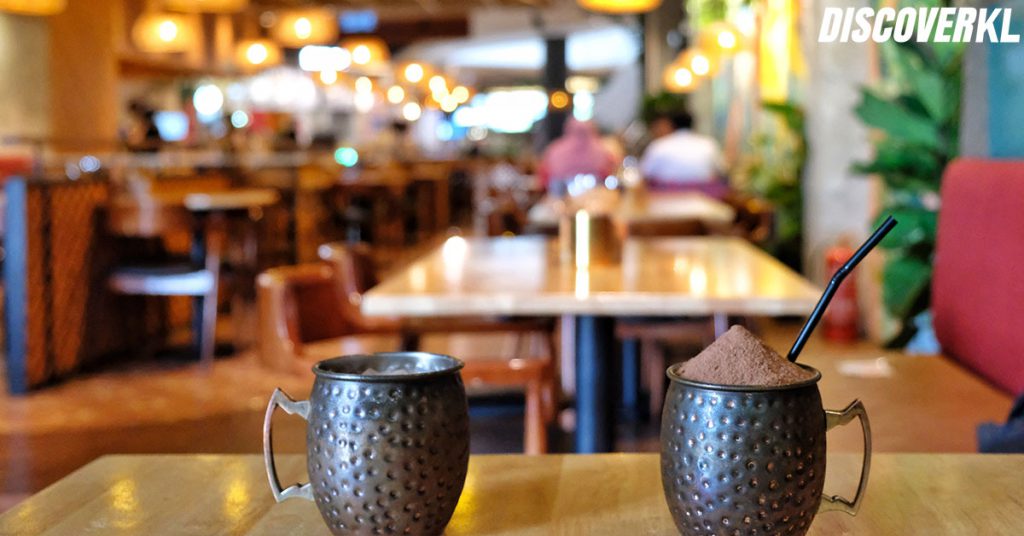 Now that we're all keeping safe and staying at home, you can get your nasi lemak fix from Nale on MM Meal, GrabFood or foodpanda. Don't worry, we've taste tested the favourites and they're able to hold up throughout delivery, you'll still get to enjoy great NALE flavours at home.
Get NALE Nasi Lemak on MM Meal and get a 20% off with promo code "DKL20".
NALE The Nasi Lemak Co.
Website: https://www.thenale.com/
Facebook: https://www.facebook.com/nalenasilemak/