When we saw the beautifully crafted tarts from Poppy Cherry Pop, we knew we HAD to try them. Also, 20% of the proceeds are used to feed and neuter stray cats. We love it when local bakers adopt a worthy cause! There are 6 tarts in total so this is a long review.
Small disclaimer: These were delivered on the day the flash floods hit KL, and the tarts took 4 HOURS to get to us. Thankfully, they got to us safely (big shout-out to our super patient @grabmy driver who even delivered them with a smile), but in terms of freshness, the experience may not be representing the highest quality that the baker has to offer.
That being said though, even after the crazy long journey the tarts had to endure, they still remained intact and look absolutely gorgeous (as you can tell from these pictures that are slightly edited, but we promise they really do look this delightful).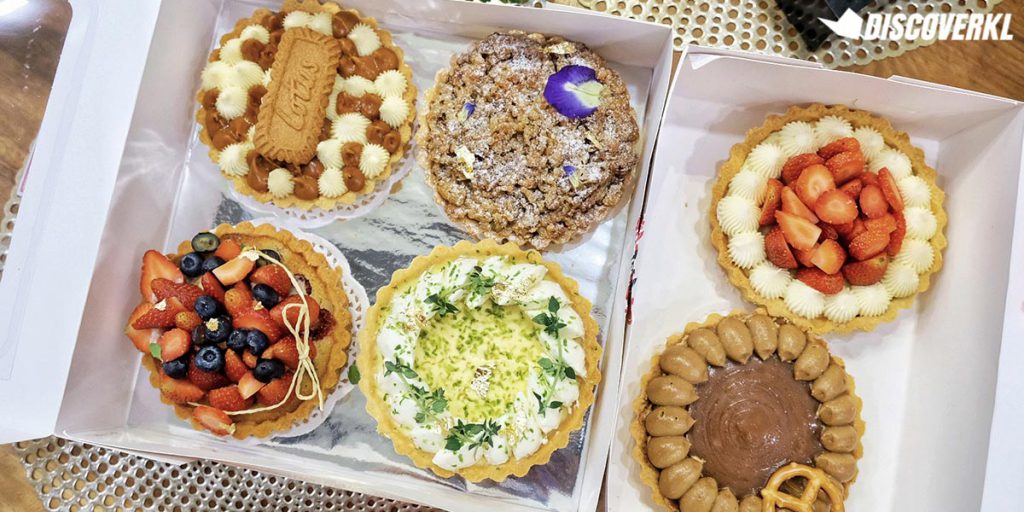 Biscoff tart: This one is very easy on the eyes and equally as easy on our palates. From our recent experience, biscoff can be a bit overwhelming sometimes, but this mousse filling version, paired with a cheese frosting and a light biscoff spread was well balanced and creamy.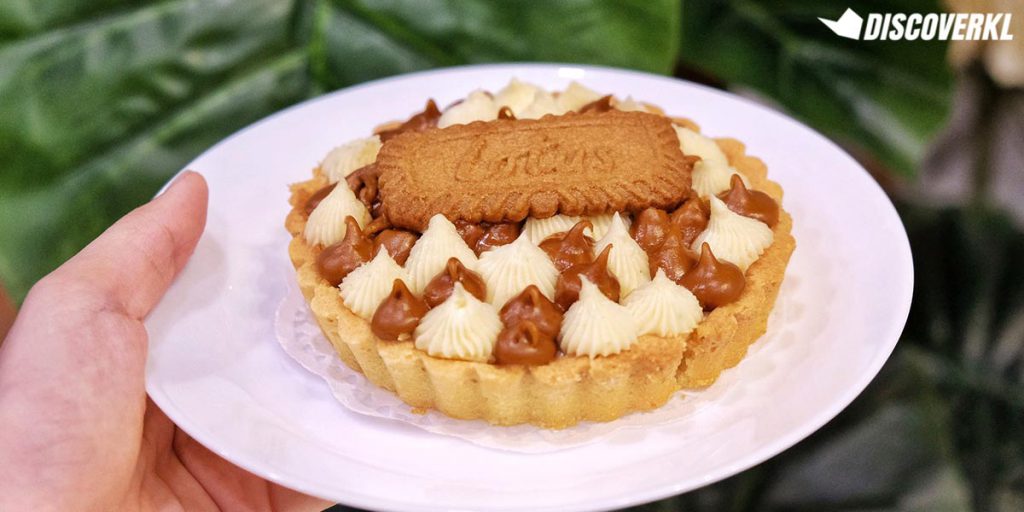 THIS is what we were looking for when we embarked on our biscoff hunt in Sept—interesting interpretations that take the deliciousness of biscoff and incorporate it well and balanced into the dessert, whatever form it takes. One of our older eaters did find it a bit too sweet, but he was the ONLY outlier.
Berries frangipane tart: The texture of this is denser, and that's because it has a lining of raspberry jam between the filling and the shell, then topped with lemon curd and fresh berries. The berries themselves were refreshingly sour (they're from Cameron Highlands, the baker's personal bid to support local farmers) and were a nice complement to the base and jam.
Key lime tart: If you're looking for a really strong sour fix, the key lime tart will not satisfy that need. Instead, it has a citrusy lightness that is helped by the delicate Chantilly cream. The thyme is a fun addition, we always like it when bakers adopt more herby flavours, as a change from the same-old same-old.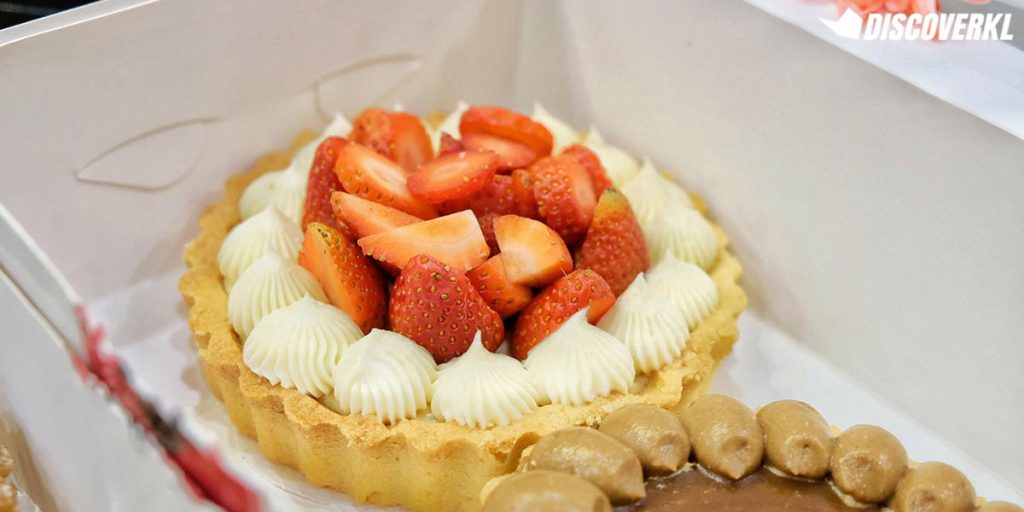 Strawberry cheese tart: This is actually their bestseller, it has raspberry jam with a baked cheese mixture, and then topped with more cheese frosting and strawberries. Most of us actually found that the filling along with the extra cheese frosting was just too much. The cheesy and heavy filling was really quite overwhelming. Then again, this was the final tart we tasted, and we could be already full to the brim. This was not a crowd favourite, but we did have 1 taster who rated it as the best of the lot.
Gula melaka apple crumble tart: This was surprisingly a crowd pleaser and having the crispy gula melaka streusel really made a difference in enhancing the fragrance of the apple compote. This tart was probably the least presentable compared to all the other delicate beauties, but the apples themselves were so well-cooked! They weren't too soft or mushy, and still had a bit of a bite to them. and even our non-apple eater gave her seal of approval to the fruit's doneness.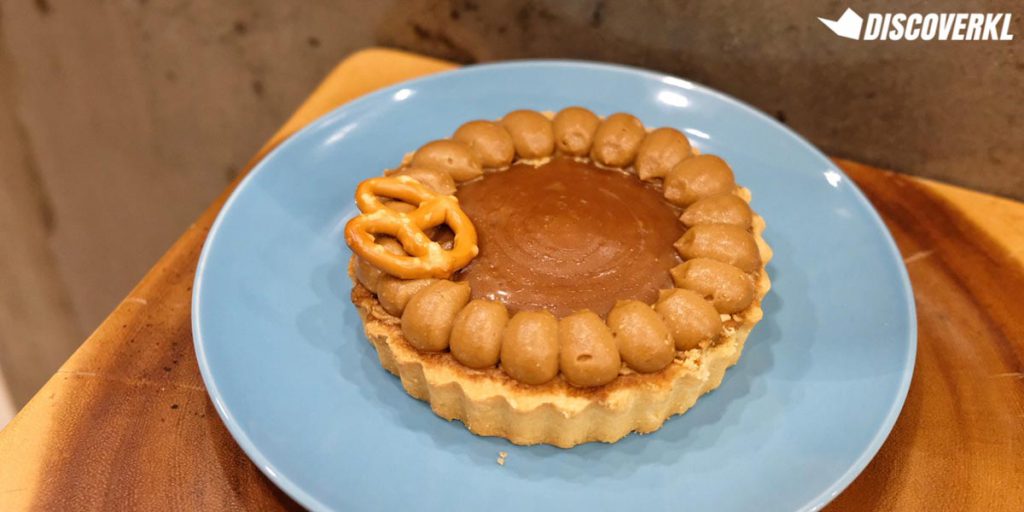 Chocolate coffee caramel tart: This tart was divisive only because of one element, the salted caramel swirl in the centre. Everyone loved the balance of the chocolate and coffee but some felt that the salted caramel was too thick and rich, to the point that it stuck to the roof of the mouth like toffee. But a few proclaimed this as their favourite tart (yes, even beating the strawberry cheese and biscoff), and let's face it—coffee, chocolate and salted caramel isn't a difficult combo to love.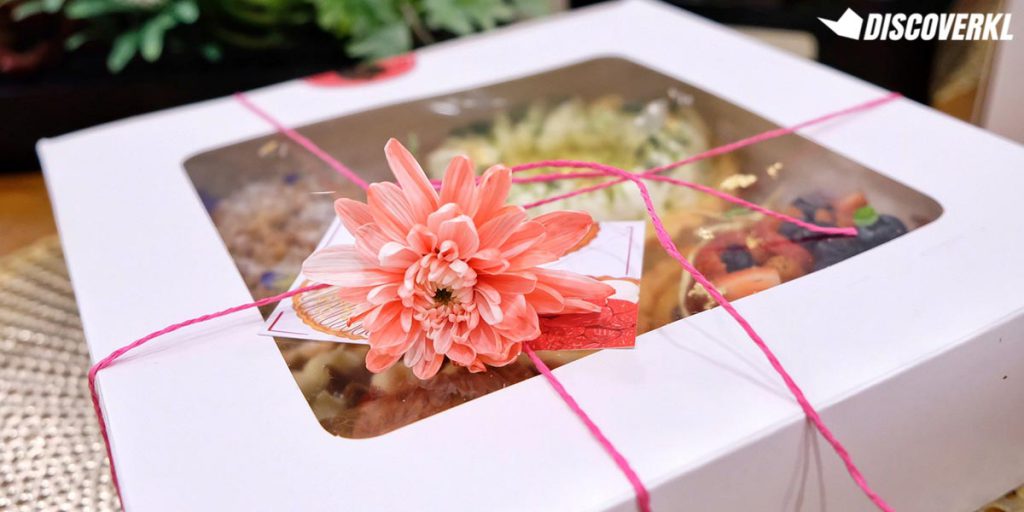 Each tart is RM40, which sounds pricey but bear in mind, they're 4.5"-5″ diameter in size so these ain't no average sized tarts. The baker also mentioned that she only uses premium ingredients such as Lurpak butter, phildalelphia cheese and Callebaut chocolate. Plus, not to forget the 20% of purchase going to helping stray cats.
Poppy Cherry Pop
Instagram: https://www.instagram.com/poppycherrypop/