We weren't kidding when we said September is Biscoff Hunt month. We stopped by Gula Cakery, this place has 14 different biscoff desserts! We tried 5 this time because we didn't want to be overstuffed and review unfairly.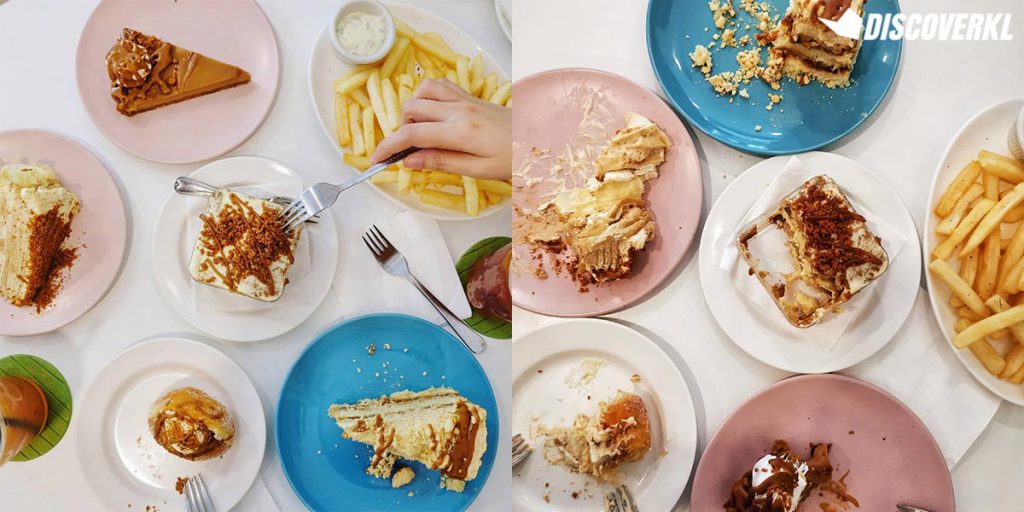 Biscoff Doughnut (RM6.50): This was actually the best biscoff dessert of the 5, and it's because it is beautifully balanced. The crispy but also chewy donut frosted with sugar, the biscoff cream that had a nice ratio to the dough… so satisfying. If you're not crazy like us and you only want to order 1 dessert here, THIS is the one we recommend.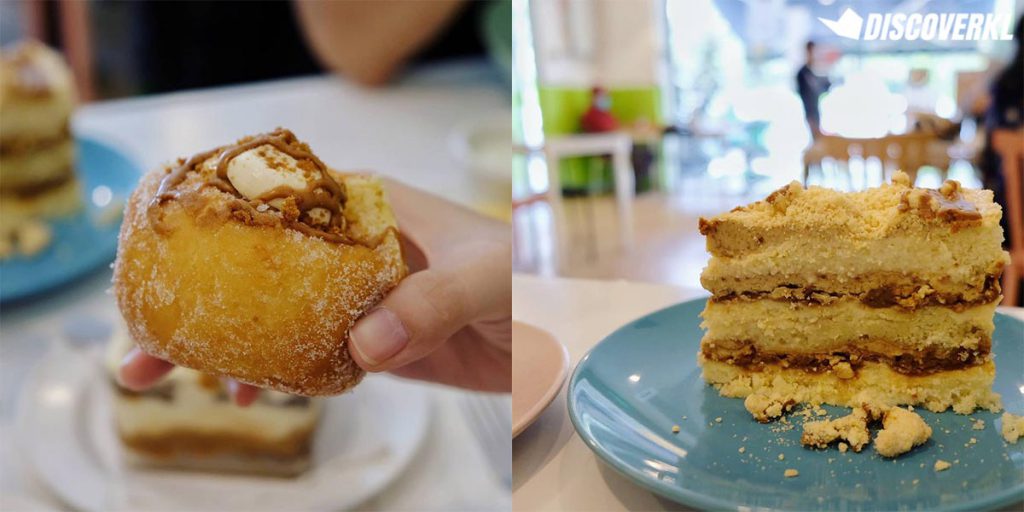 Biscoff Momofuku (RM17): We haven't tried Momofuku cakes before, so this was a pretty good introduction to the cake type! The milky crumb and the moist cake were an enjoyable combination with the biscoff, and this was a slice we could easily see ourselves eating alone.
Biscoff Crepe (RM16): We actually haven't met a crepe cake that's been able to blow our minds (anyone up for that challenge?). This is a safe entry that was easy to eat, but look carefully at the picture, you can actually see how thick the cream layers are. The crepe layers were sliding about as we cut and ate, we were getting more mouthfuls of cream than crepe. The biscoff flavour is there but only very mild, so the plus side is that it's not too sweet.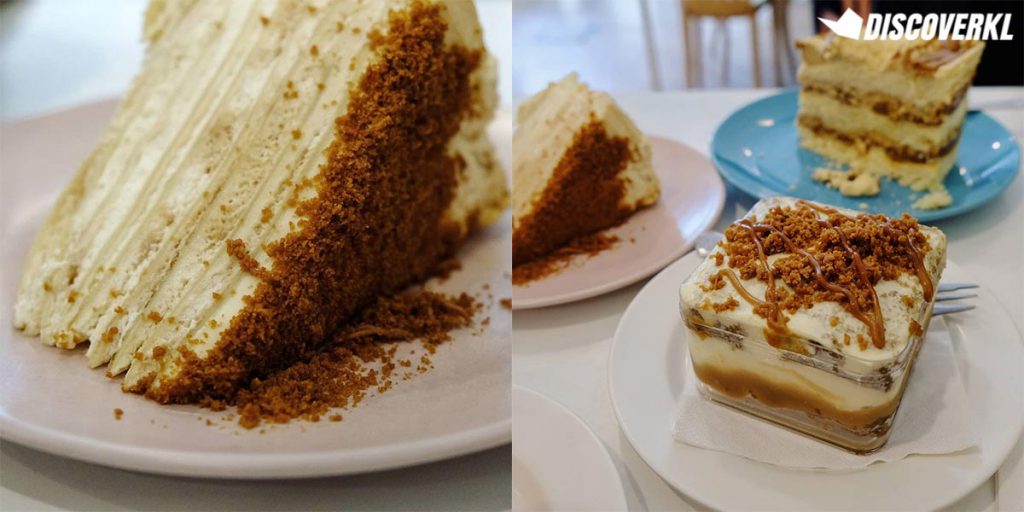 Biscoff Tiramisu In A Jar (RM16): This was actually the most disappointing one for us. Instead of savoiardi biscuits, they seem to have used just ordinary sponge cake instead. Savoiardi biscuits usually provide a sort of crisp, airy sugar crust, which helps to keep the tiramisu from becoming too dense and heavy; which this cake base was. Also, the sponge cake itself was too dry (didn't soak up enough coffee). This was the hardest to finish and the least enjoyable of the 5.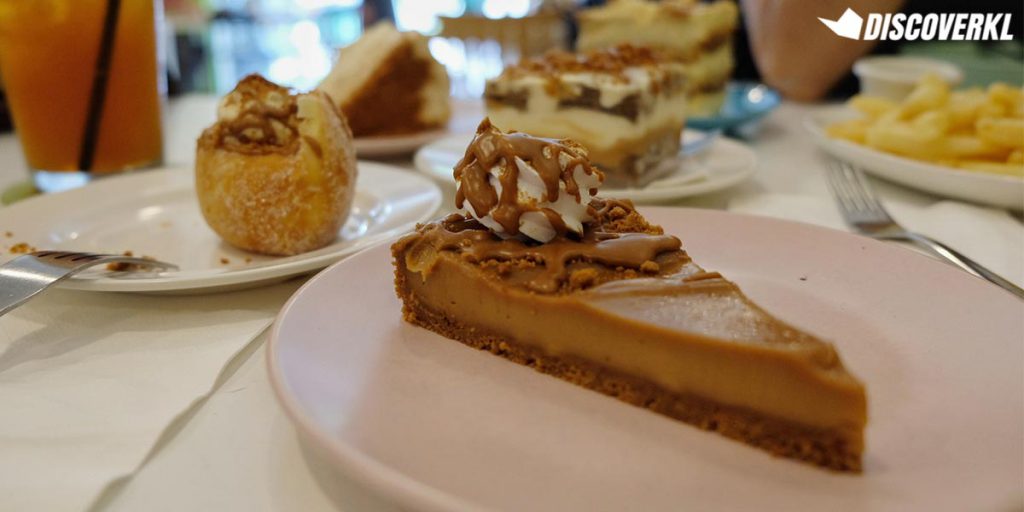 Biscoff Tart (RM15): If BISCOFF is your craving, then this is probably what you're looking for. Any more biscoff flavour, you might as well just eat biscoff spread right out of the jar. But with a biscoff base, a biscoff filling and extra biscoff drizzle… It was too one-note and just too much biscoff. Compared to the rest this was by far the sweetest, so it's best to be shared.
We also had some other non-biscoff stuff and if you have a chance, we highly recommend the Fries (RM8.90), which come with house made mayo. Salty, savoury and with an added tang of acidity, we found ourselves scarfing down the fries even though we were groaning over all the biscoff on the table.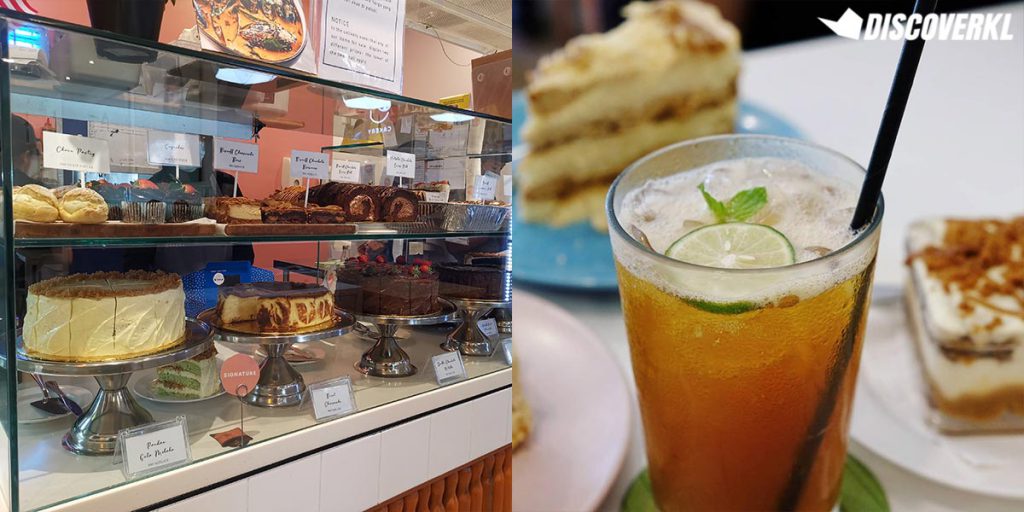 The watermelon peach tea and passion lime tea (RM9.90 each) are also worth a taste! Fruity flavours that aren't overly artificial, they became our little refreshing bursts in between the desserts.
Gula Cakery
Address: 11, Jln Anggerik Aranda BG 31/BG, 40460 Shah Alam, Selangor (with outlets in IOI Mall, Setia Eco Ardence, Tropicana Gardens Mall, and Eco Grandeur)
Opening Hours: 12:00PM – 08:00PM (for the Kota Kemuning branch)
Tuesday – Sunday (closed on Monday)
Facebook: https://www.facebook.com/gulacakerymy/
Website: https://gulacakery.com/