We've been tempted by @the_cookiesbar for a while now and when we saw her new Matcha Mania cookies, we knew it was time to take the plunge to order.
We got ourselves a custom combo of 4 Dark Choc Chunks Cookies, 4 Brown Butter S'mores Cookies, and 4 Matcha Mania Cookies for RM86. You can also ask the cheerful baker, Catherine for customised boxes based on your preferences.
Dark Choc Chunks Cookies: We're always looking for a good ratio of choc to cookie for the classics, and this one fulfilled that basic criteria. One of Catherine's strengths is definitely her cookie texture, and it also shines here. We had ours freshly reheated from the oven (as recommended by the baker), and we'd definitely advocate for that too!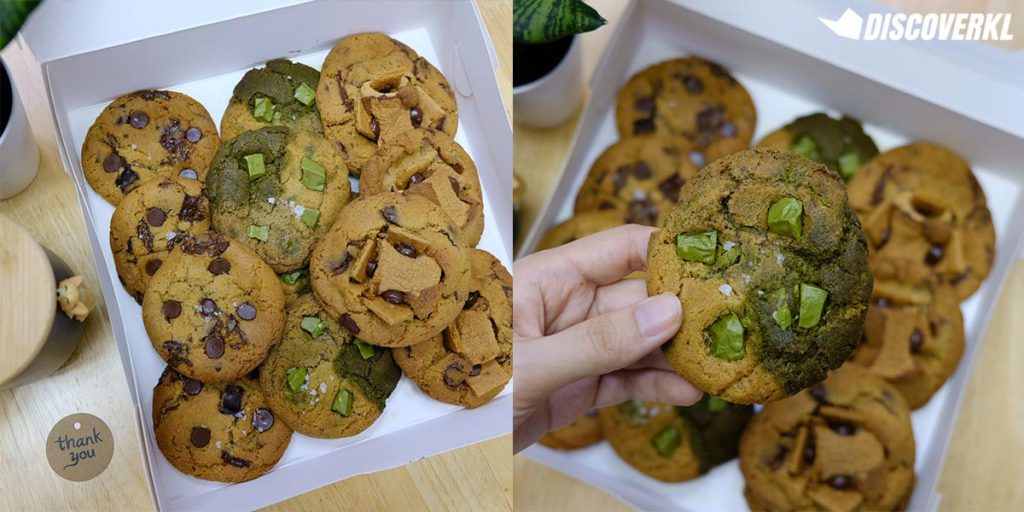 Matcha Mania Cookies: The Matcha Mania cookies are a bit unusual visually, you can see that the mottled 3 parts, besides the homemade matcha chunks. Using a brown butter base (we're starting to think that this should be mandatory for all cookies), the cookie is a combination of matcha, vanilla and black sesame dough, on top of matcha chunks. Our in-house matcha lover wanted more of a kicking matcha taste, but for everyone else, this is a very yummy cookie to have, without being overwhelmed by the usual matcha bitterness. We love the texture and chewiness too.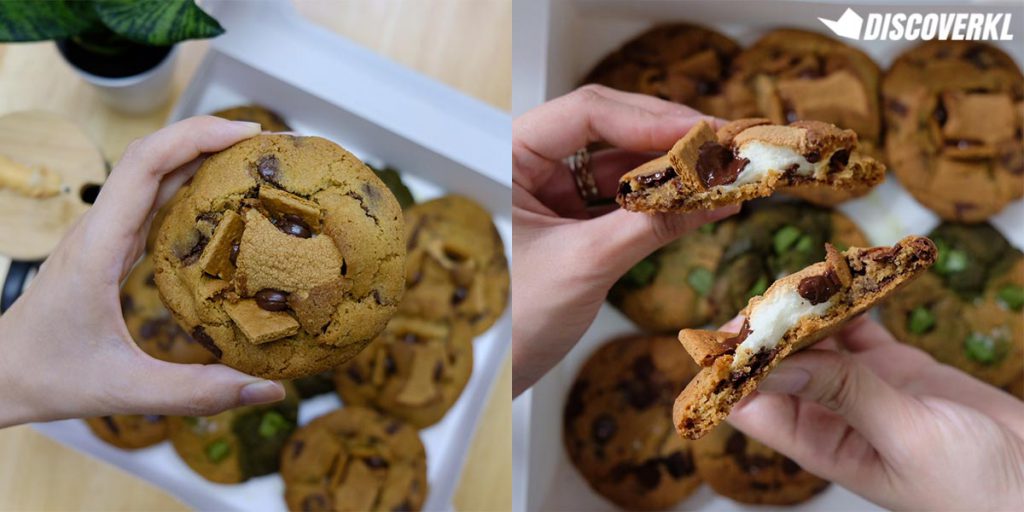 Brown Butter S'mores Cookies: Guys, we saved the best for last because this cookie is a solid 9/10 for us, and the only reason why we left 1 point off is just because we believe there's always room for improvement. Besides that, this cookie has a perfect combination of texture from the fluffy marshmallow, crispy graham cracker and the chewy cookie dough itself. It's the only cookie on the menu without sea salt flakes, but we didn't even notice its absence because they weren't even too sweet. Which was a bit shocking seeing as there's a huge melty bit of marshmallow right in the center.
"Oh I don't even like s'mores cookies, I'm just giving this one a chance," one of us said. Well, she's a full convert now for this one.
@the_cookiesbar
Instagram: https://www.instagram.com/the_cookiesbar/