Wing Wing.
Who's there?
Liquorice fried chickens, that's who.
---
Admittedly, prior to Wing Wing's entrance into the Malaysian market, I've never heard of liquorice chicken wings before.
The London-based fast food joint is known mostly for their chicken wings and the unique offering of liquorice-flavoured ones in particular.
With white sugar, honey, maple syrup or stevia being the traditional forms of sweeteners in the local market, it's definitely a less common form of sweetener used in Malaysian styles of cooking…unless you're whipping up a mean batch of gingerbread cookies that is.
What makes the dish though, is ultimately the fried chicken.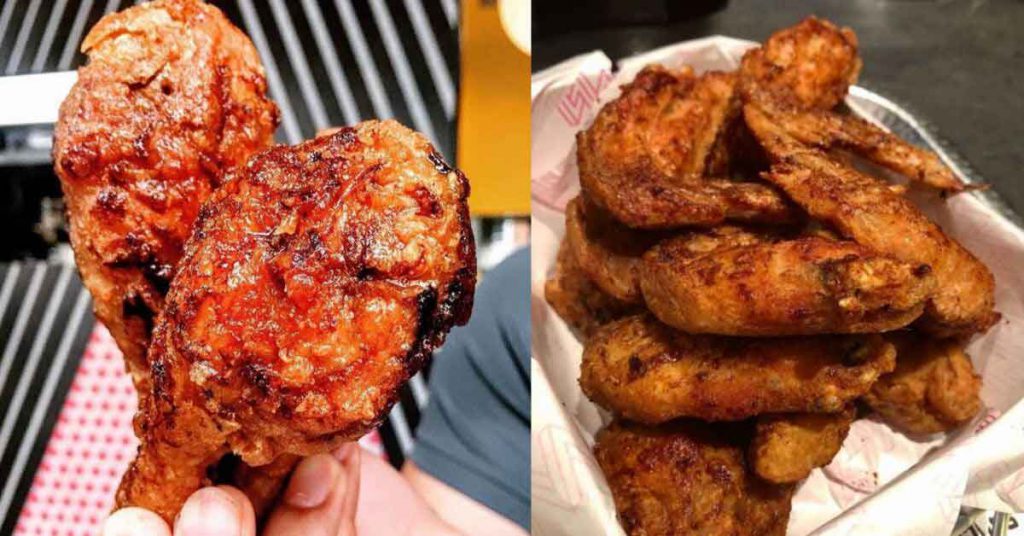 It's worth mentioning that there will be a short 15-minute wait for these wings but that's only because their made fresh-to-order.
The key to ensuring that Wing Wing's fried chickens are crispy and flavourful each and every time lies in the freshness of the produce that they use.
One of the most important elements is using extremely fresh chicken wings and drummettes which are never frozen.
Wing Wing's chickens are all farm-fresh ones obtained from local suppliers and the chicken wings and drummettes used need to be at least 110 grams in weight.
The chickens are then marinated for hours in order to absorb the lovely flavours of the sauce. Fresh meat coats better with the team's special hand-brushing technique and there are 3 sauce options to choose from.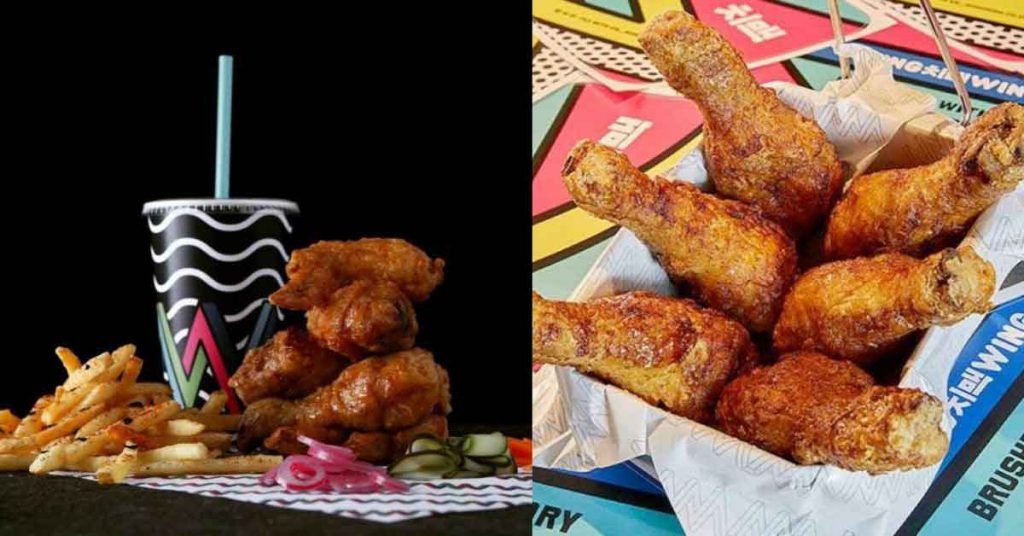 There's the classics like soy garlic and spicy, or you can opt for the sweet-savoury combination that's fried chicken and a sweet liquorice glaze.
To ensure that the fried chickens are not greasy, a correct oil temperature is maintained because if the cooking temperature drops too low, the crust will form gradually, allowing the food to absorb more fat and become oily. It is cooked thoroughly in order to achieve the signature golden brown crispiness.
According to the team, the R&D process includes multiple taste tests with thousands of "chicken-obsessed followers" and with the feedback received, they will continue to tweak and improve their blend until the final product is perfect.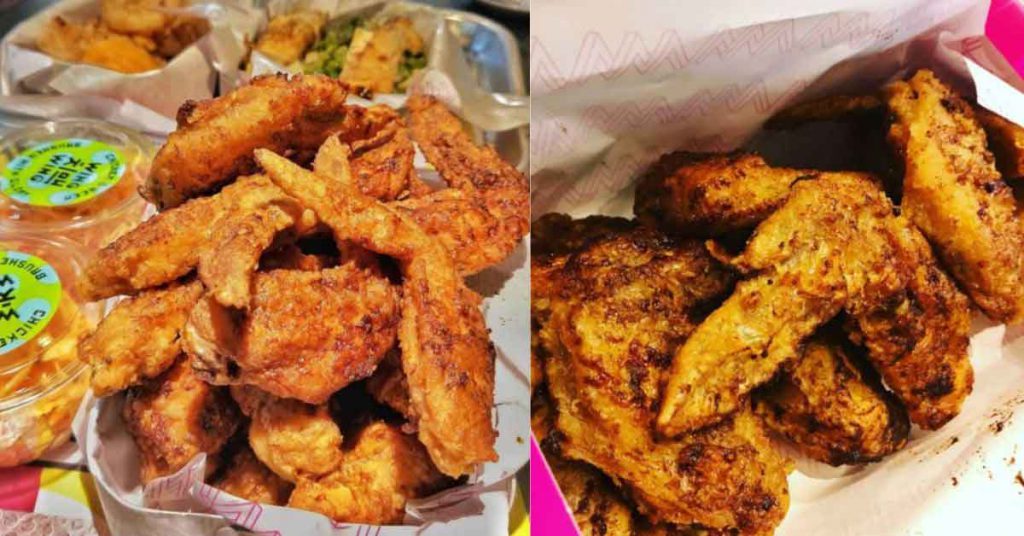 "Wing Wing has a dedicated team of Master Chefs that will never stop testing and adapting the fry time, ingredients and quality," the team noted.
As for the liquorice sauce itself, the team noted that it's indeed a lesser known flavour to Malaysians but it's actually been used for thousands of years in food and medicine as it's an ancient Mediterranean herb believed to have anti-inflammatory properties.
This flavour is highly celebrated in Northern Europe, where Wing Wing's origin (United Kingdom) is.
The liquorice boasts a distinct, naturally-sweet flavour, which when melded with the savoury meat, creates a harmonious clash for the tastebuds and it's ideal for those who enjoy sweet-savoury combinations.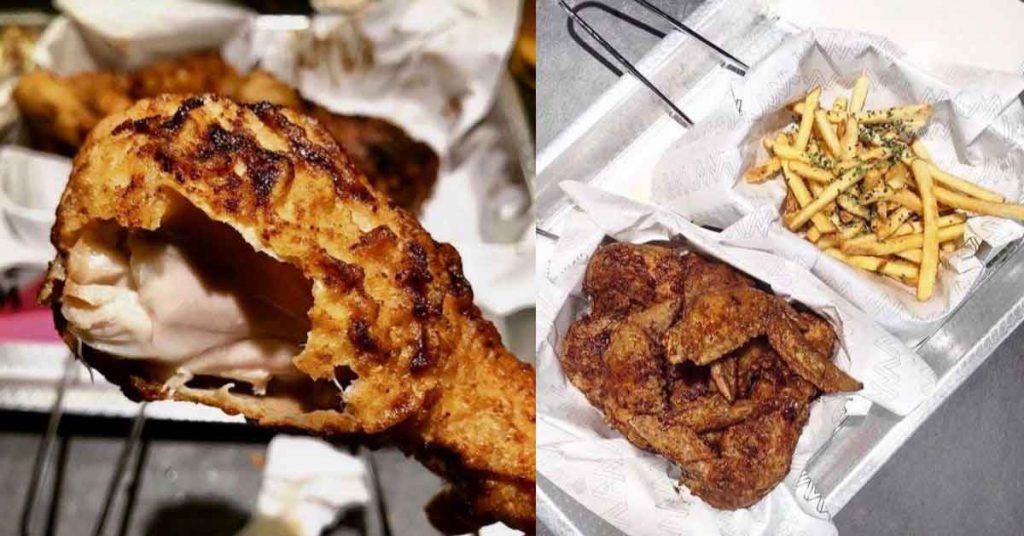 Best part is, the sauce used isn't a store-bought liquorice sauce. It's actually invented by Wing Wing's team of chefs.
"Most Malaysians are relatively new to the liquorice flavour and it's picking up fast! The unique flavour profile piques interest and makes up about 30% of all our orders," the team shared.
If you're curious as to what else is offered by this wings eatery, definite must-tries include the Chicken Katsu Bao that pairs the Chinese favourite (mantao bun) with crispy tender chickens and a generous dollop of kimchi coleslaw.
Other than that, there's the Hot Bao Nuts which would make for an ideal dessert. It's essentially sweet mantao buns in flavours like Pineapple Orange or Banana Caramel.
You will find Wing Wing restaurant located on the 6th floor of Pavilion Kuala Lumpur. More details below:
Wing Wing
Hours: 10am-10pm, daily
Address: Lot 6.01.01, Level 6, Pavilion Kuala Lumpur
Website: Wing Wing
Tel: 03-2110 3525
All Image Credit: Wing Wing