Beyond theme park rides and glamping staycations, Genting Highlands has a wealth of other fun activities.
We recently checked into the Grand Ion Delemen Hotel, Genting Highlands for a night and got to experience 6 activities which are unique to the hotel.
Here are some things you can try the next time you're in Grand Ion Delemen Hotel, Genting Highlands:
1. Enjoy a high tea experience @ Fairy Tales cafe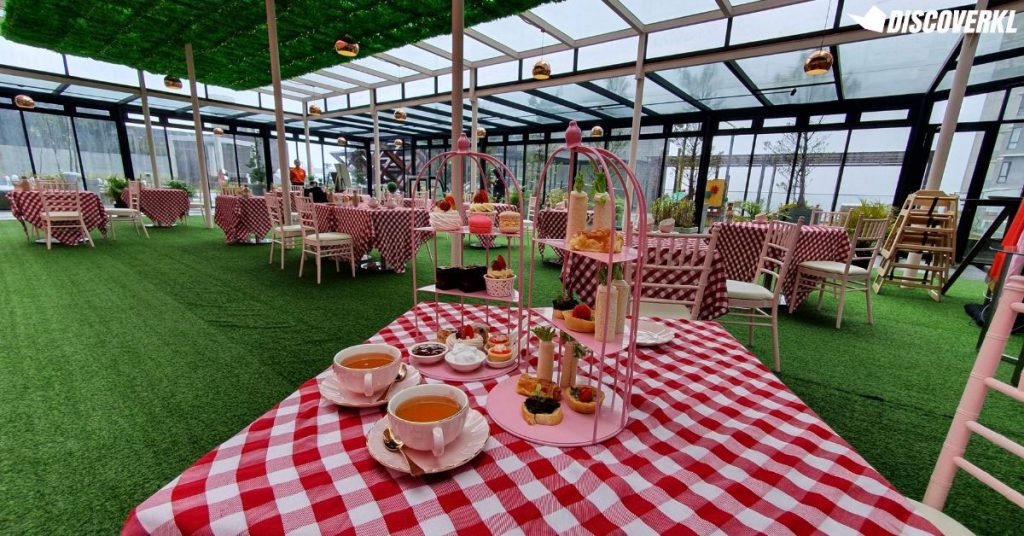 As soon as we entered this quaint little space, we were greeted with whimsical Disney instrumental music. It's clear that they are ensuring that all aspects are covered, from the visuals and music, to the mood and food.
Faux roses fill up the entire wall and it serves as a photo-taking backdrop. Upon closer inspection, there must be at least hundreds, if not a thousand faux flowers stuck closely together on the grass-patterned wall.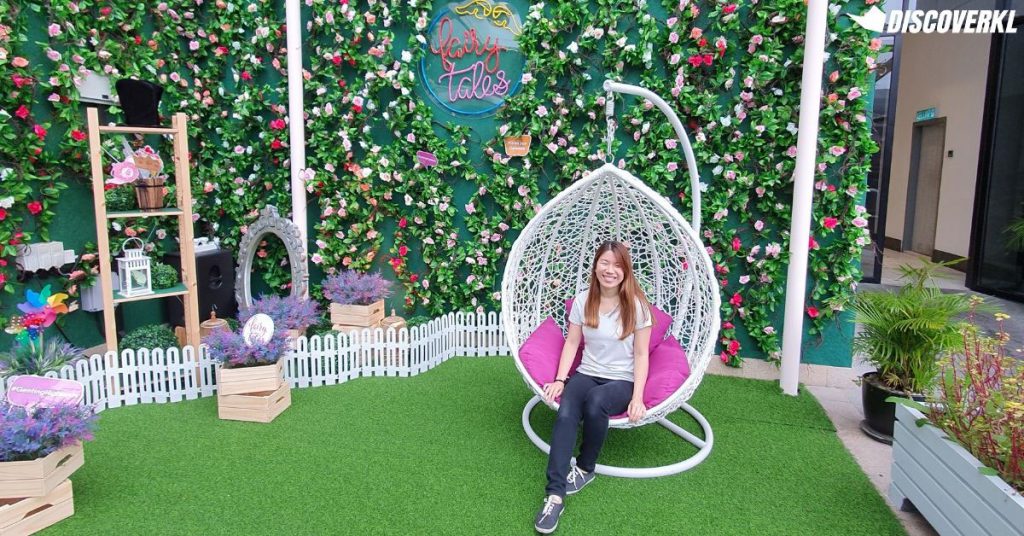 Besides this signature floral wall, there is a separate corner decked with photo props and a swing (which is wrapped up during non-operating hours to prevent passersby from poking and prodding).
The space was smaller than we had expected but that makes it all the more cosy.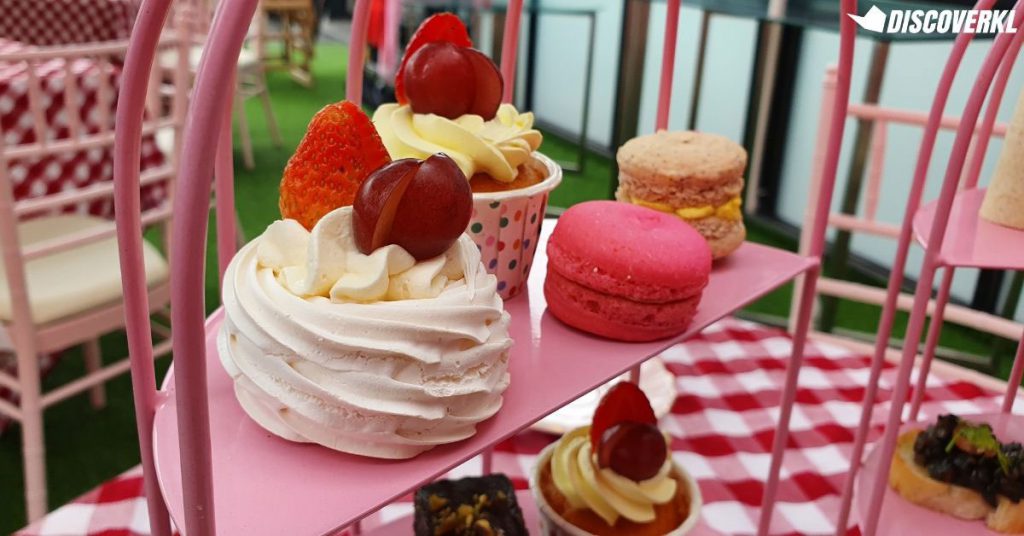 As for the meals itself, they are served on a chequered cloth-covered table to set the mood for a picnic (minus the ants and mozzies). We went with 2 high tea sets—one sweet and one savoury—and the set even comes complete with a premium pot of Pickwick tea each.
After having tried both, I personally prefer the sweet set as the scones with the accompanying clotted cream and jam are incredibly indulgent. Other must-tries include the mushroom bruschetta and the smoked salmon quiche.
Both sets are priced at RM98 each or you can opt for a mix of both sweet and savoury as it's priced the same.
2. Tackle the cold with the spicy chicken wing challenge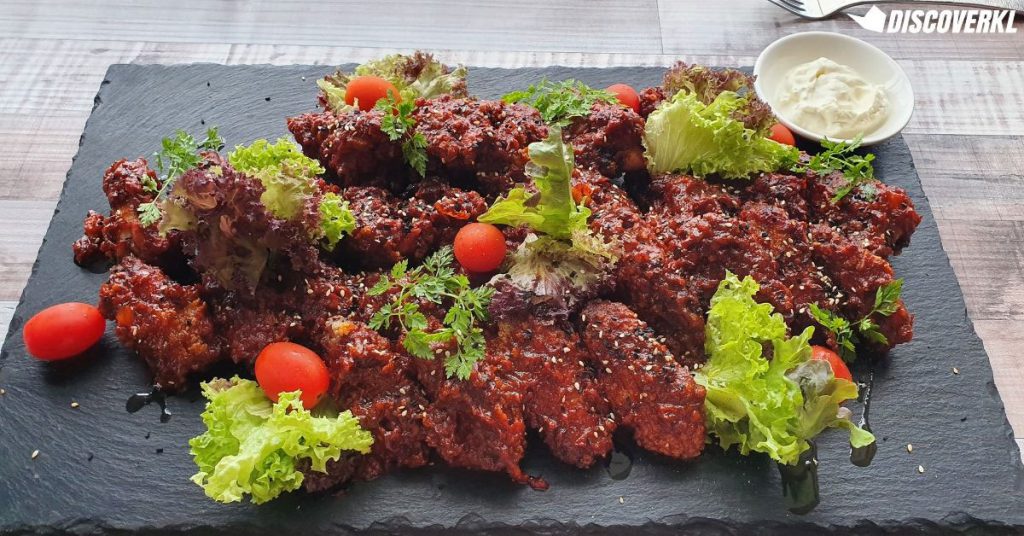 Who's up for some spicy chicken wings?
Hugo's In The Sky is one of Grand Ion Delemen Hotel, Genting Highlands' restaurants and upon entering the space, one wouldn't automatically think that it's the perfect setting for a spicy chicken wing challenge.
The space has a fine dining air to it and with expensive liquor bottles on display, you'll be able to wine and dine to your heart's content. It's also the home to a newly-introduced spicy chicken wing challenge which idea came about during the World Cup season.
"I first introduced this dish during the recent World Cup season," their chef shared with us. He was the one who was responsible for the recipe of this dish. "Malaysian and Singaporean guests took one bite and they left the remainder of the chickens aside because it was too spicy," he joked.
The chef then took the dish and turned it into a full-fledged challenge where contestants are made to finish 30 spicy chicken wings within 15 minutes in order to earn 1,000 AirAsia Big points.
And what's more, the contestants are only allowed to drink water 5 minutes after the challenge, for an extended burn period.
The chef has personally tried the challenge himself and only managed to finish 15 pieces in 5 minutes, to which he could not continue any further.
When our team took part in the competition, only 3 contestants had tried it prior to us and none had succeeded.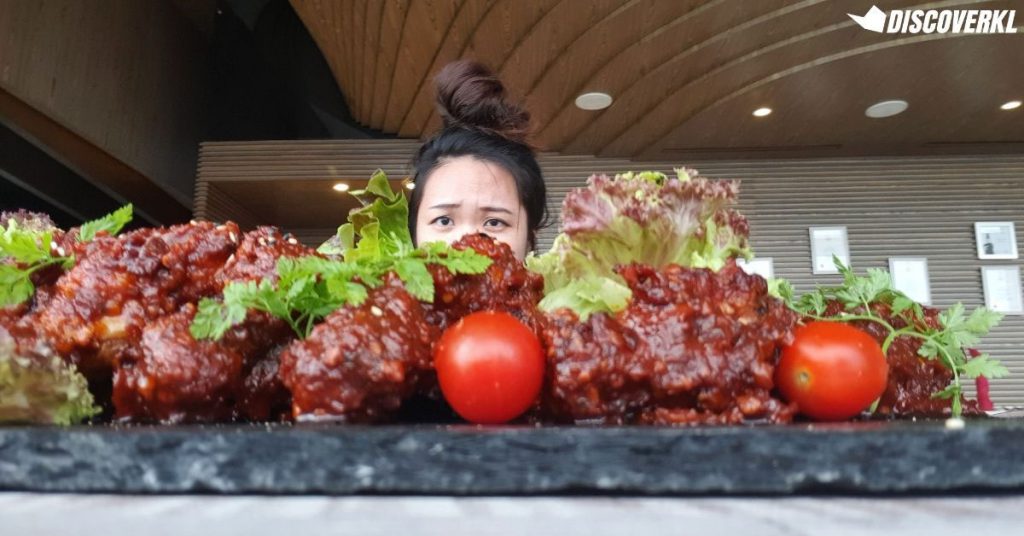 Our tribute was Evelyn, whom after taking on what she deems the spiciest meal she's ever tasted in KL, was still brave enough to take this on.
Her tactic was removing the bones and proceeding to eat the chickens clean. The heat was bearable for her and she powered through the entire 15-minute period. However, as the wings are huge and meaty pieces, she only managed to chow down on 13 pieces, which was a not bad feat already!
Made with cili padi and chilli powder, among other ingredients, be sure to give this a go and try your luck in being the first well-deserved champion. And be extra thankful that the chef did not include the iconic ghost pepper in this. "I couldn't get my hands on the ghost pepper, if not I will definitely include it in these spicy chicken wings," the chef laughed as he explained to us.
This challenge is available throughout July-September 2019, from 5pm-11pm at Hugo's In The Sky in Grand Ion Delemen Hotel, Genting Highlands.
3. Enjoy the spectacular views through the flying fox course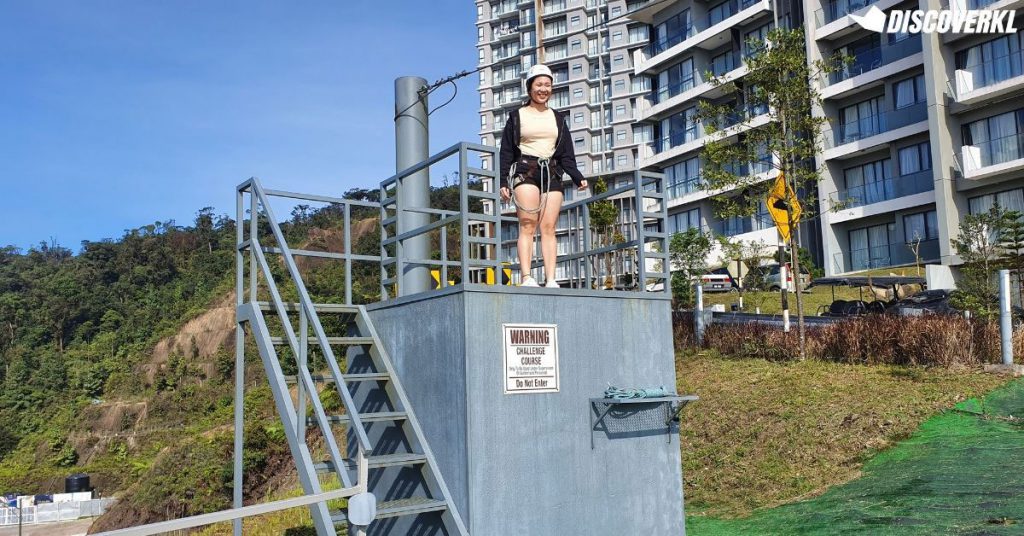 We're infinitely grateful that the Grand Ion Delemen Hotel, Genting Highlands team offered to chaffeur us back to the hotel in a buggy after completing this course because by then, our legs felt like jello.
The challenge course consisted of flying fox, several rope courses and a rock climbing zone and it took us about an hour to complete everything.
We were assisted by Grand Ion Delemen Hotel, Genting Highlands' Recreation Manager, Prakash. He has been with the hotel for 3 years now and he mentioned that it is their utmost priority to perform regular safety checks to double check on all the ropes and harnesses prior to usage.
This remark came about when I felt a little queasy prior to going on the flying fox course. His words reassured us as we went about the activities.
In actual fact, the flying fox course is not too high up and even for someone who is afraid of heights, I found it to be manageable.
It also felt incredibly fulfilling to complete the course and I would highly recommend those with a mild fear of heights to give this a go. Who knows, you might just kick that fear in the butt once and for all. And if you don't, this part of the course only lasts about 10-15 minutes.
4. Go rock climbing and feel on top of the world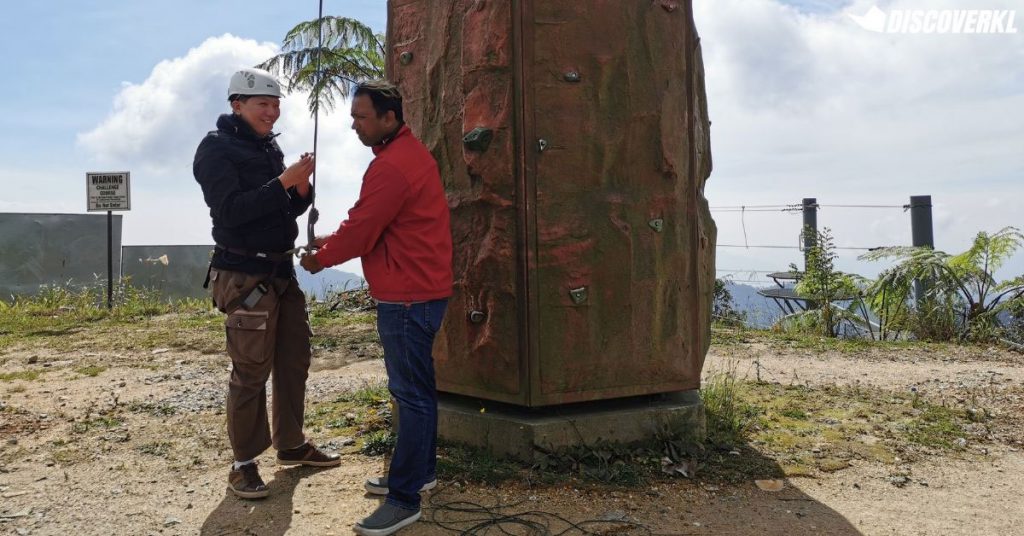 The rock climbing course proved to be more difficult than we had initially thought.
As first-timers on the course, the small footholds made this quite the challenge even when the pillar is not very high. Having done the course (unsuccessfully), I would recommend heading here with the right shoes which are made specifically for rock climbing.
The entire course (inclusive of the flying fox and ropes course) is priced at RM60 and it's also open to non-hotel guests but this depends on the availability of spots as priority will be given to hotel guests.
5. Warm up in the indoor heated pool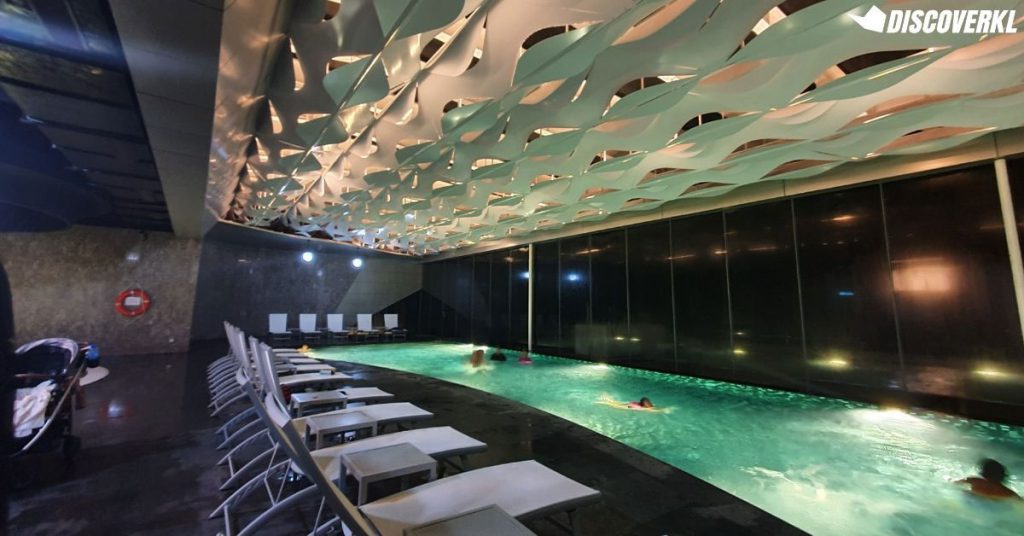 Here's a tip: head here during the later parts of the evening.
"Most guests would head up to Sky Avenue after dinner, through our complimentary hourly shuttle service," the team shared with us. That leaves the pool area relatively empty for guests who are looking for a leisurely swim around the pool before bedtime.
As the pool area is open until 10pm daily, you can have an early dinner at one of the restaurants prior to going for your swim.
What makes this pool area unique is the fact that it is heated up to 30 degrees and considering how the outdoor temperatures dipped to about 13 degrees when we were there, it felt comforting to dip in the pool which is set to one's body temperature.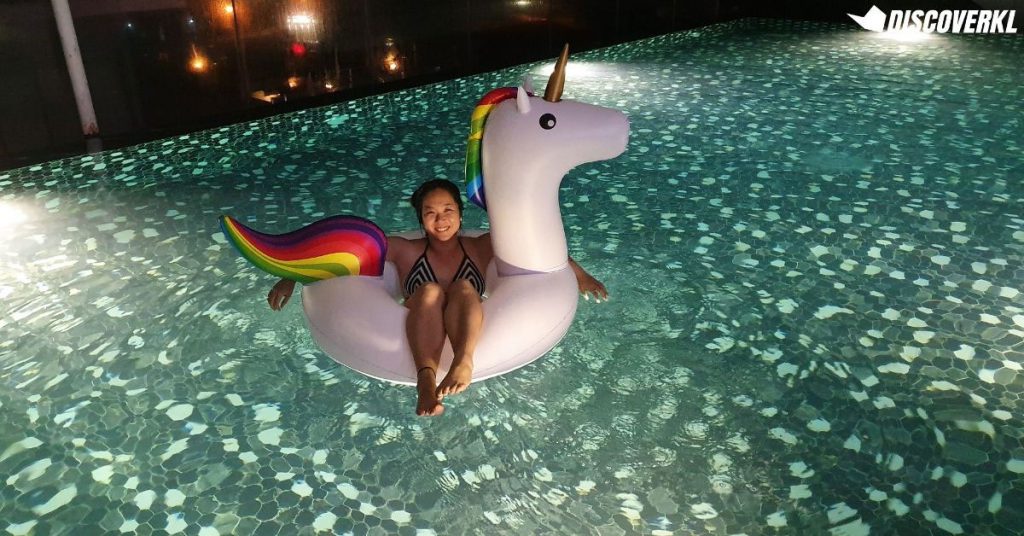 Floats are available for rent too if you're looking to get your pool shot for the 'gram. However, do note that there are no guards on duty at this pool.
After towelling off, you can opt to get some bites at the nearby Oasis Pool Bar. You've probably earned it now that you've done a couple of laps around the pool. 😉
6. Chow down on nasi lemak-themed fare at the Nasi Lemak Buffet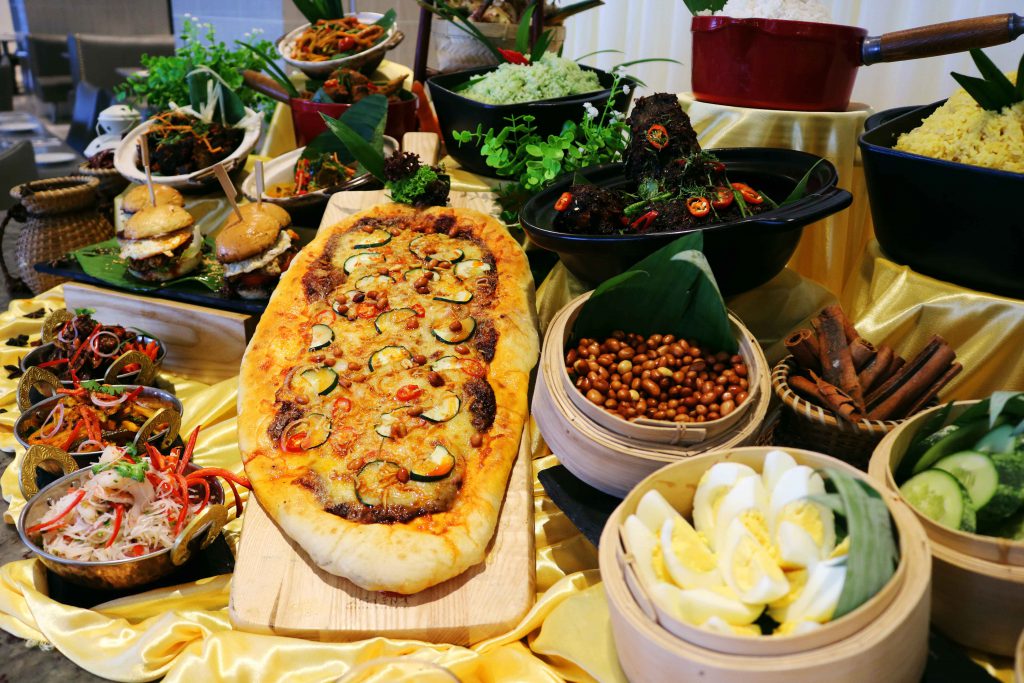 Exclusively available for 4 days only at the Kembali Kitchen, the Nasi Lemak Buffet features hybrid nasi lemak dishes as well as an incorporating of special state recipes.
For instance, there's the Rendang Ayam Kuala Kangsar paired with nasi lemak.
"To evoke the nostalgic flavours of Malay cooking, the chicken is marinated overnight with exotic spices and mixed herbs before being slowly stewed for two hours to retain its juicy moisture," Chef Sam shared.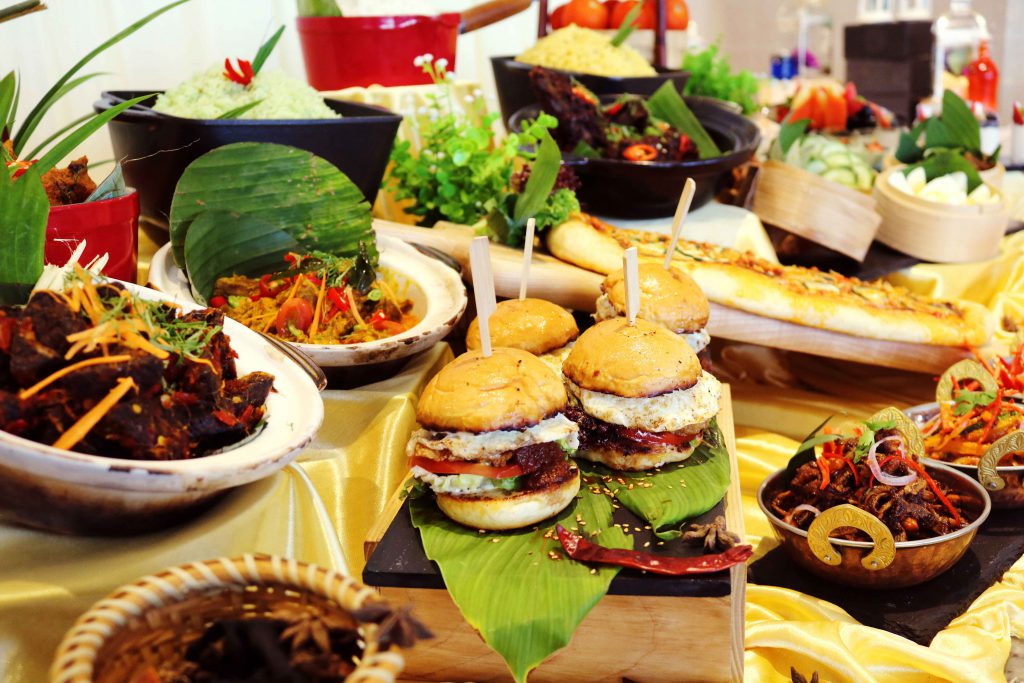 If you prefer chowing down on nasi lemak hybrid dishes, there's the Nasi Lemak Burger and Nasi Lemak Pizza. There's even a Nasi Lemak Ice Cream which is made from lemongrass and coconut milk. Nasi lemak condiments are available to be sprinkled on top, including sambal, peanuts, eggs, anchovies and cucumbers, depending on how adventurous you're planning to be.
Before calling it a day though, definitely head to the Pulut Kuning Berlapis Sambal Billis and Hati Ayam with Kacang Buncis stations as these dishes aren't commonly found at buffets.
This Nasi Lemak Buffet will be available on August 31, September 1 and September 14-15. It's priced at RM62 nett for adults, RM31 nett for children aged 11 and below and senior citizens aged 60 and above, as well as RM45 nett for group bookings (minimum 30 pax). Any RM300 spent in a single receipt for the buffet will earn guests an instant redemption of 888 AirAsia BIG points.