Glamz @ Genting is a glamping-style lodge located 28 minutes from Genting Highlands.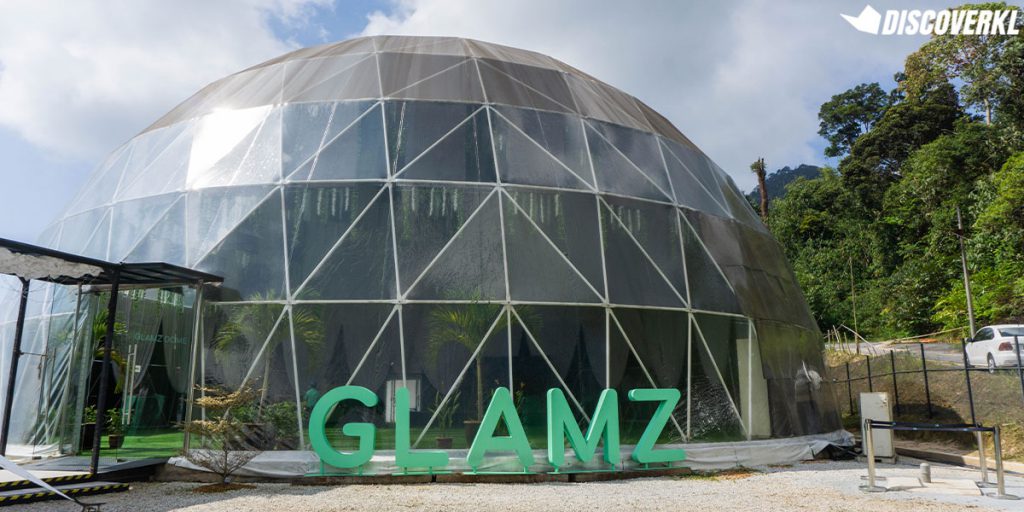 Launched in the 2nd half of 2018, this glamping site could be your next Instagram-able staycation.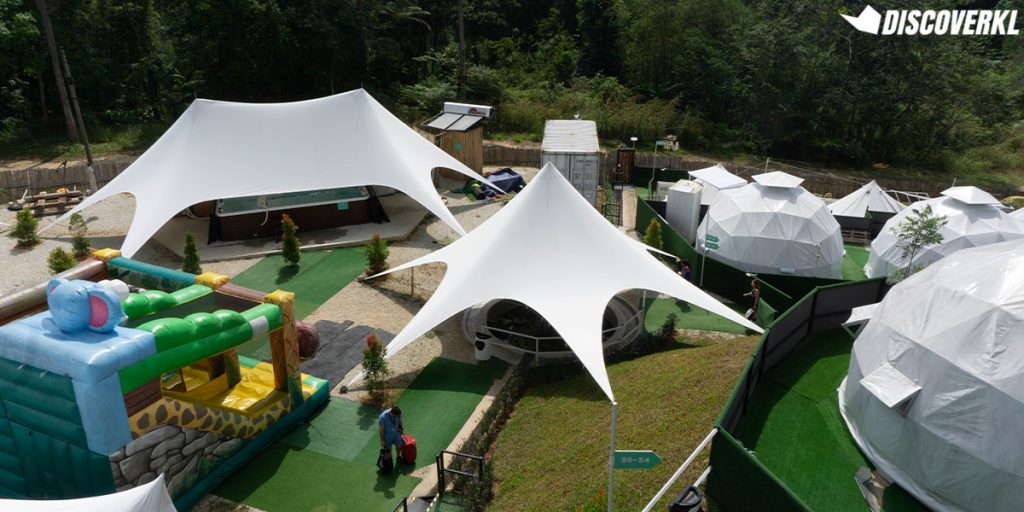 Created by a team comprising of 3 ex-event planners and their sifu, Glamz At Genting was designed to solve the problems they've faced in the industry: there are no dome-style glamping sites within Klang Valley.
Glamping is definitely not a new concept in KL but after a night's stay at Glamz @ Genting, here's what we think makes this space stand out:
1. Their aesthetics are on point.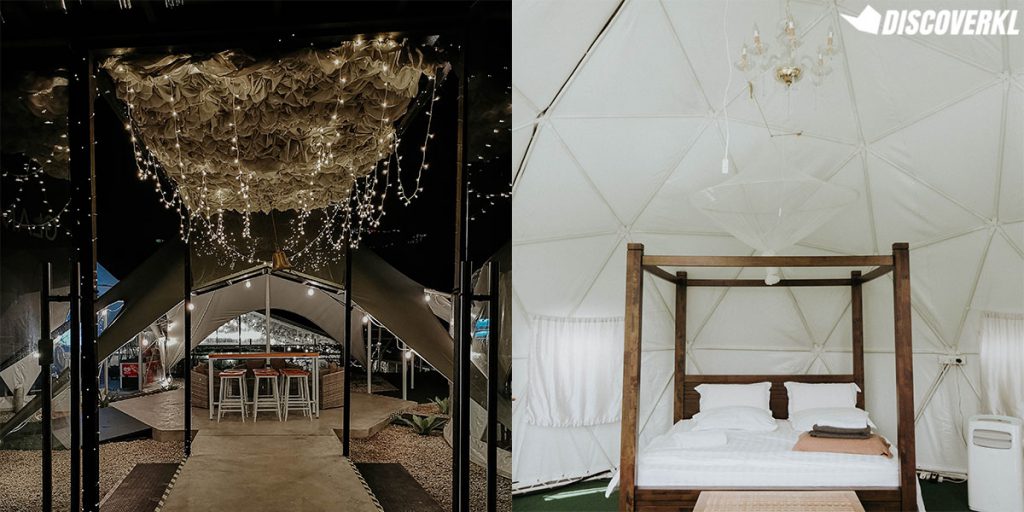 Let's face it, if you've opted for glamping, you're definitely here for the aesthetics as well.
With Glamz @ Genting's minimalist furnishings, white tent aesthetics and never-ending tendrils of fairy lights, almost every corner is an Instagram-able one.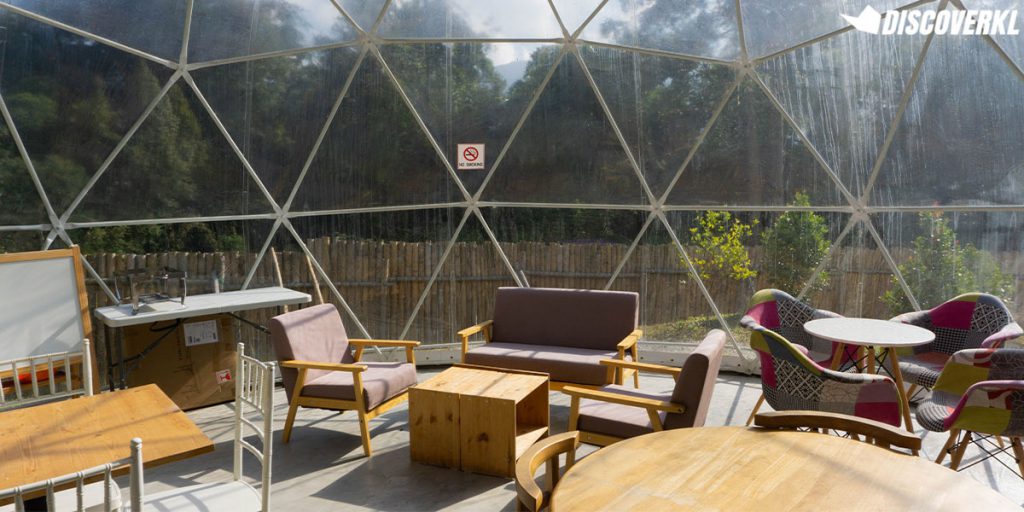 2. The dome-style rooms are priced reasonably.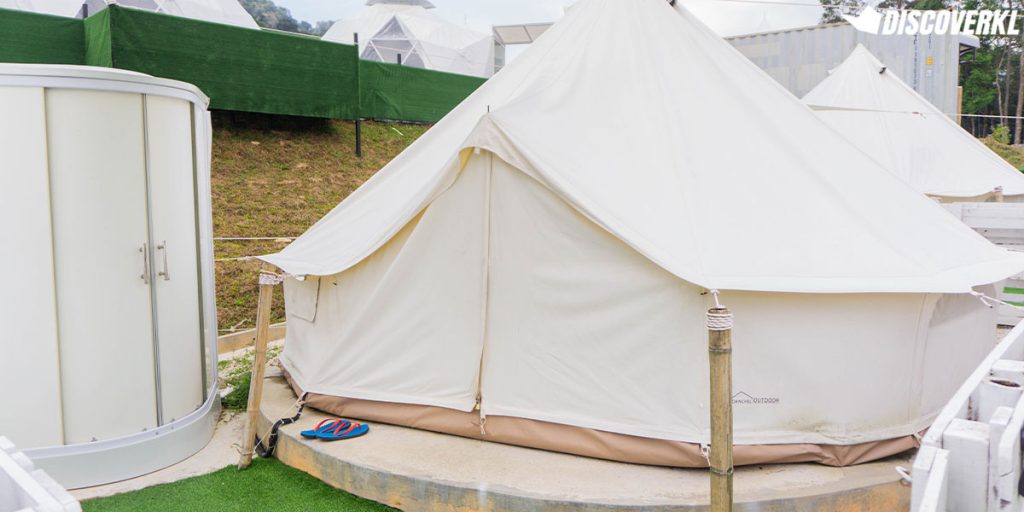 At Glamz @ Genting, prices start as low as RM250/night for their bell tent. That's RM125 per person which is decent considering the other amenities that you would be able to gain access to.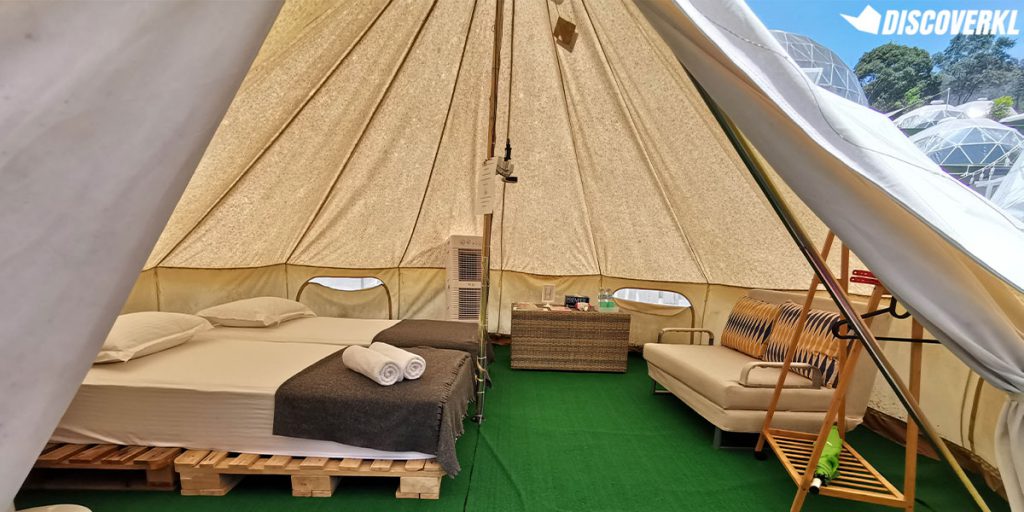 This is as close as you can get to pretenting you're camping outdoors, without having to sacrifice the comforts of a bed and a bathroom!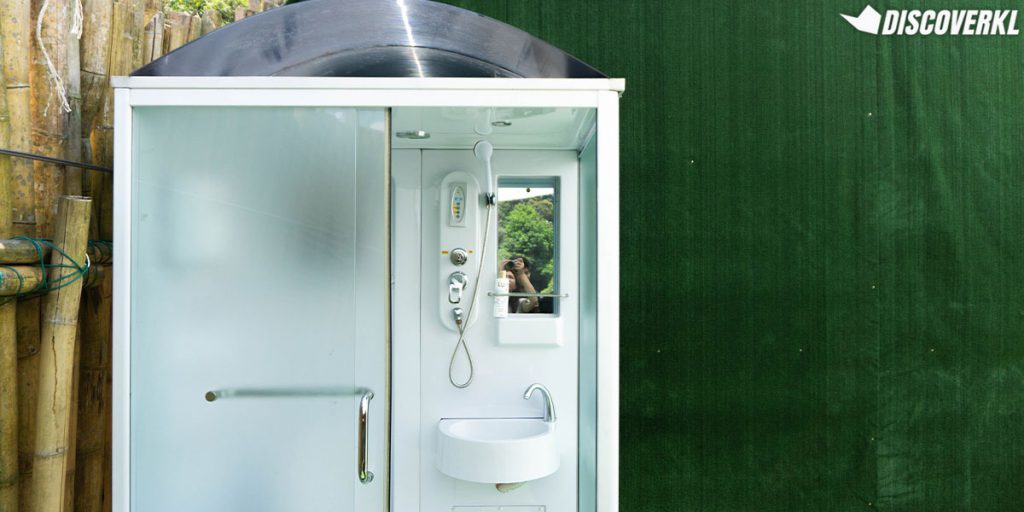 Not glamorous enough? Fall asleep beneath the city of stars in their Dome Rooms, starting from RM350 per night.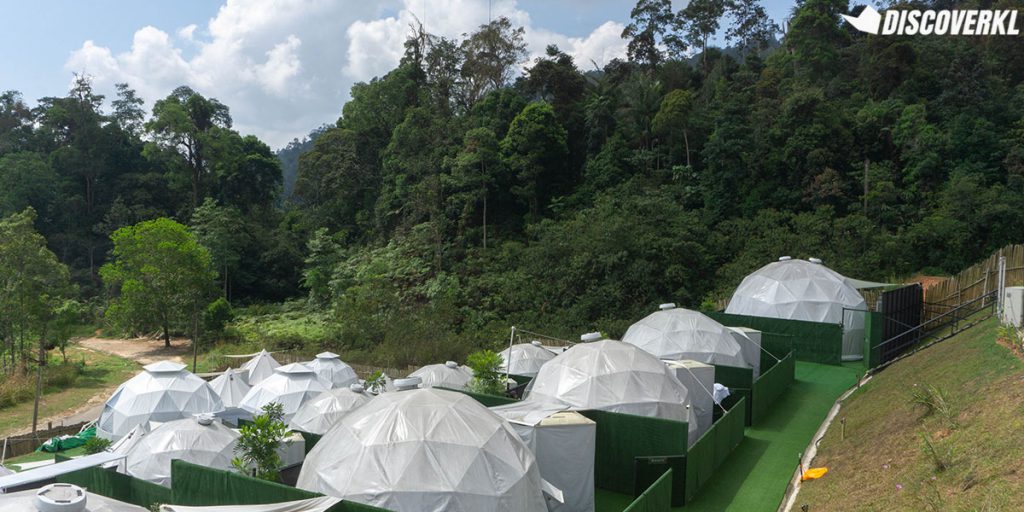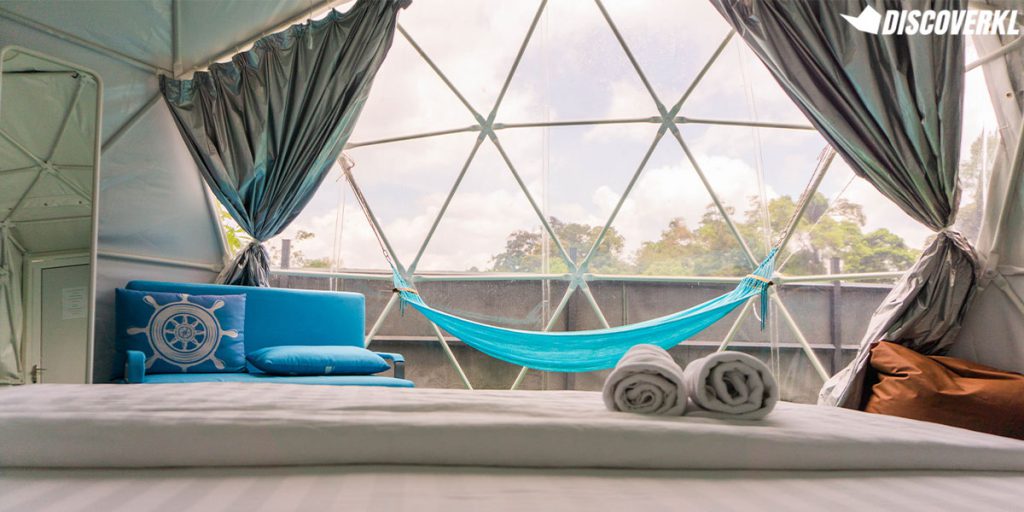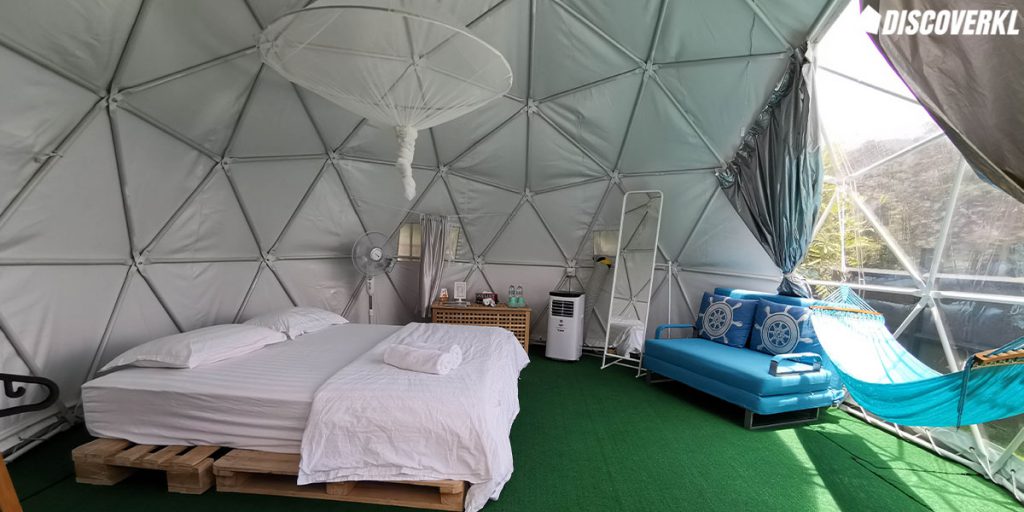 Or opt for their VIP Dome Room which is designed for couples or a small family (air mattresses can be added, with additional costs).
Priced from RM788 per night, this dome can accommodate a maximum of 4 pax. Aptly named The Star, this is the largest dome and the star of the site.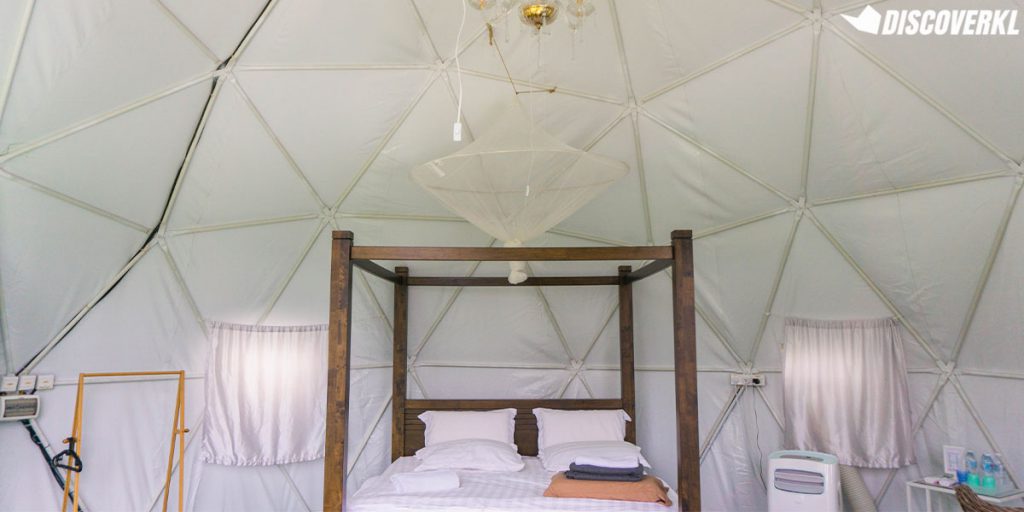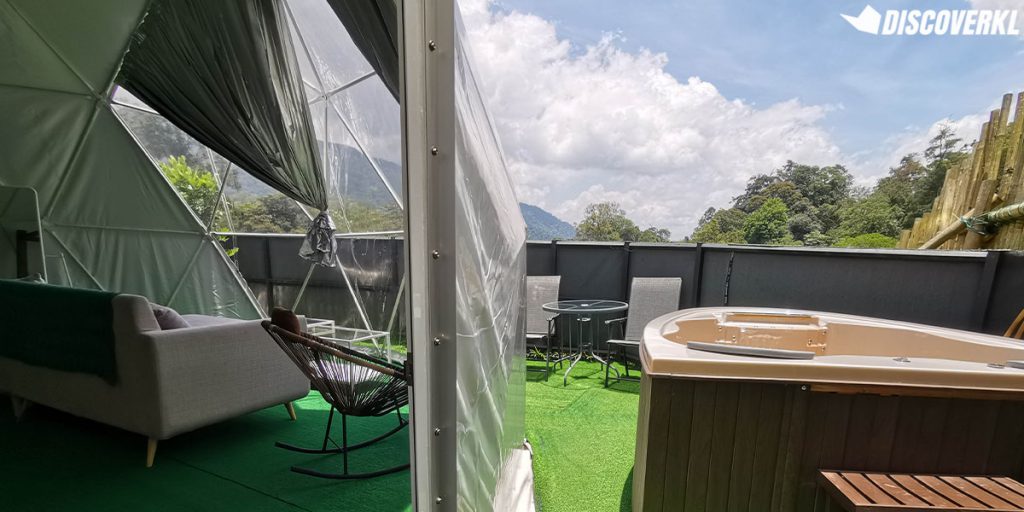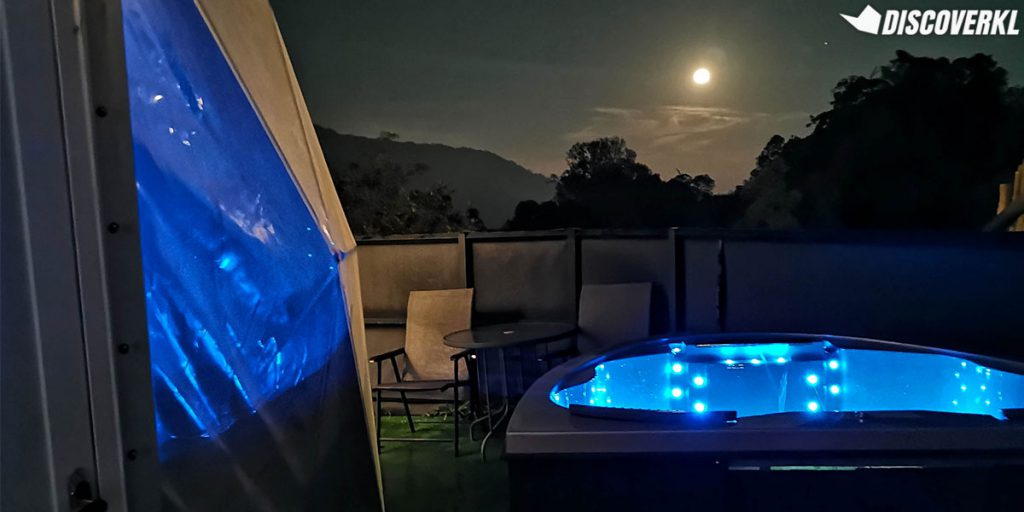 While the Malaysian sun might not permit us to enjoy the private jacuzzi during the day, it comes equipped with an in-built stereo system and lights that makes it super swanky and romantic at night!
Tip: Just be sure to turn on the taps in advance as it requires at least 30 minutes for the jacuzzi to fill up completely.
3. There are a host of amenities to enjoy.
Alternatively, you can chill in Glamz @ Genting's covered jacuzzi. This is as close to nature as you can get: the water source for this jacuzzi is a natural source from the jungle and mountain area.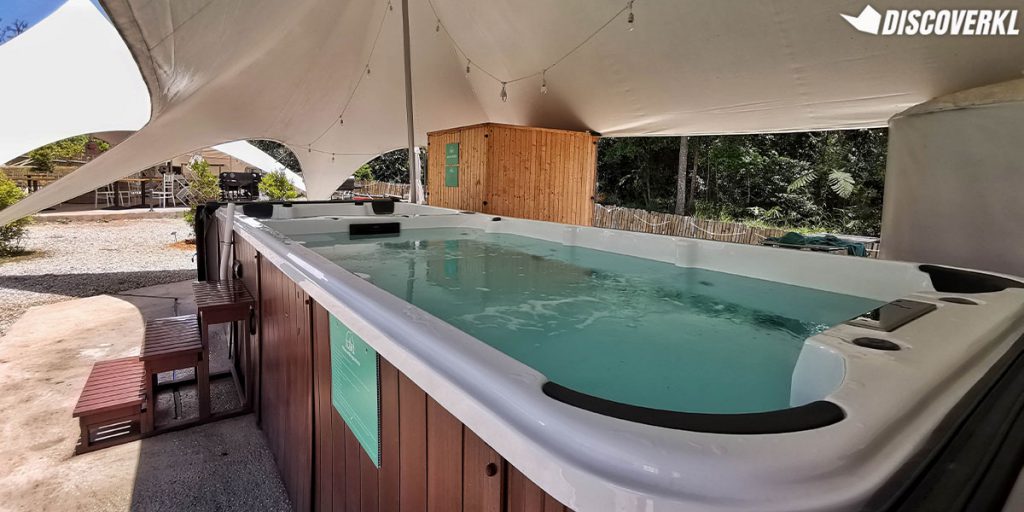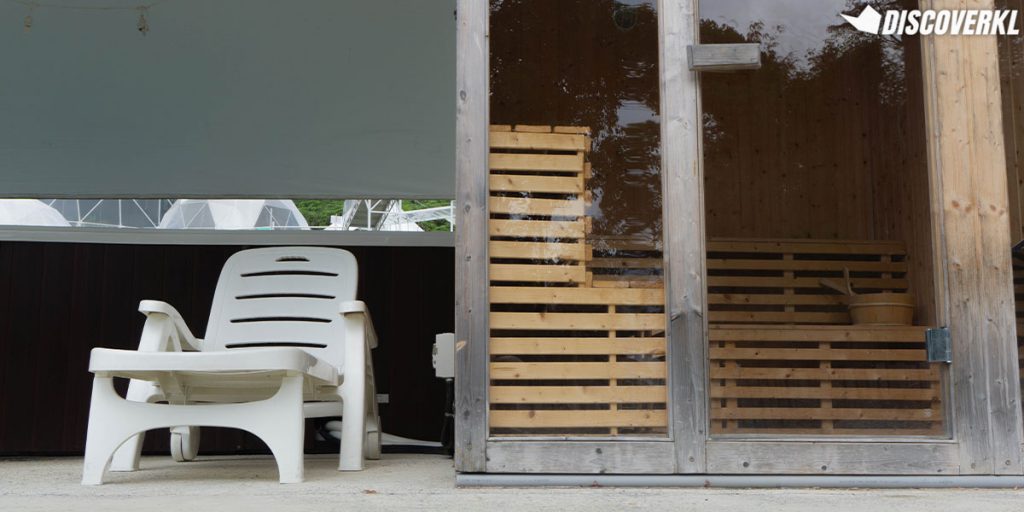 Right behind the jacuzzi, you would find their saunas and steam rooms that look out to the forest for you to zen out to.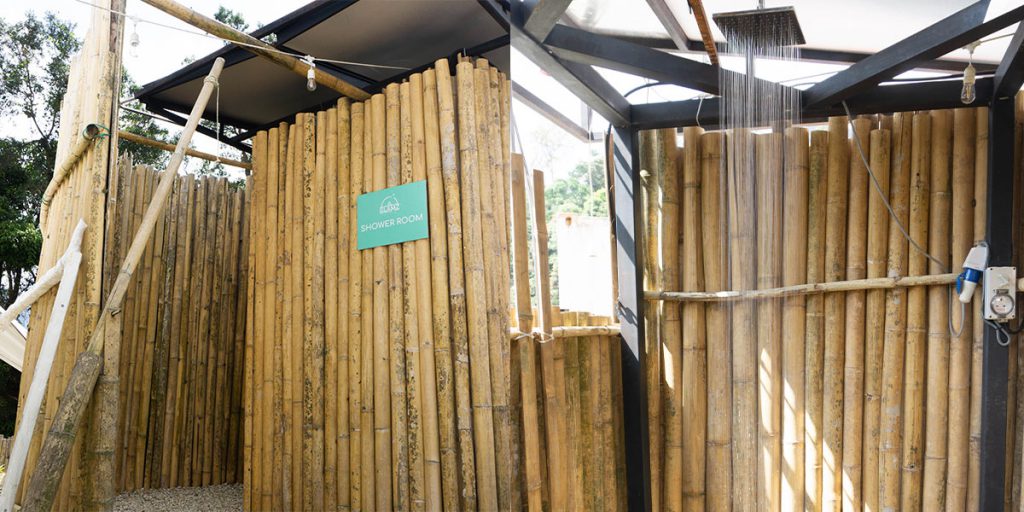 There's even a Bamboo Shower Room for a quick rinse after!
4. You can host an intimate party/event here.
As mentioned earlier, the founders of Glamz @ Genting are event planners themselves. Hence, this venue was designed to also host events, namely wedding receptions.
There are two hall options available.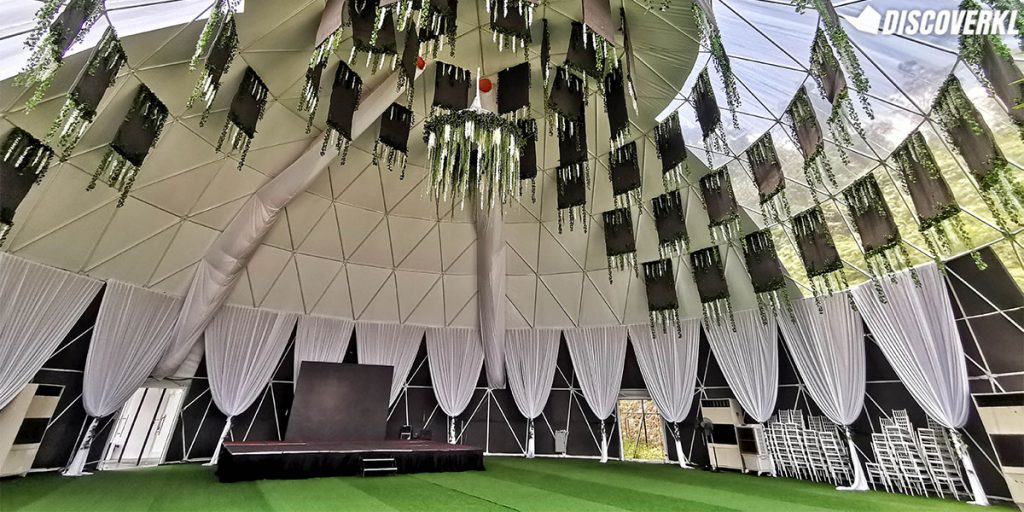 The Glamz Dome accommodates up to 350 pax and it is priced at RM7,600 for 8 hours of usage. The price is inclusive of sound systems and lighting. Plus, bride and groom-to-bes who are looking to host their wedding reception here will be glad to know that they will receive a complimentary 1-night stay at the VIP dome.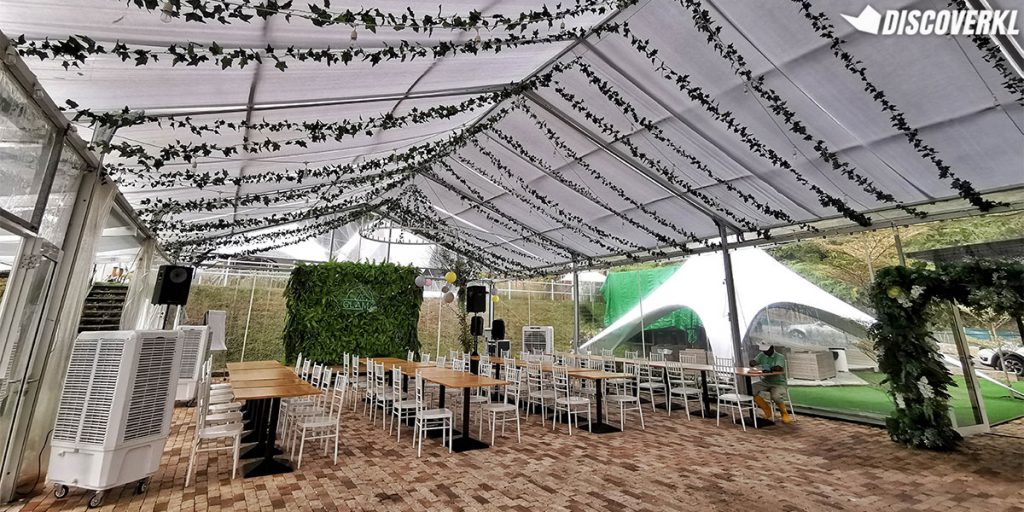 For a more intimate celebration, their Green House is a great option for a party of 150 people. Rental of this space starts from RM5,500.
In case you're wondering what it might look like as you're walking down the aisle at both venues, here are pictures of their entrances!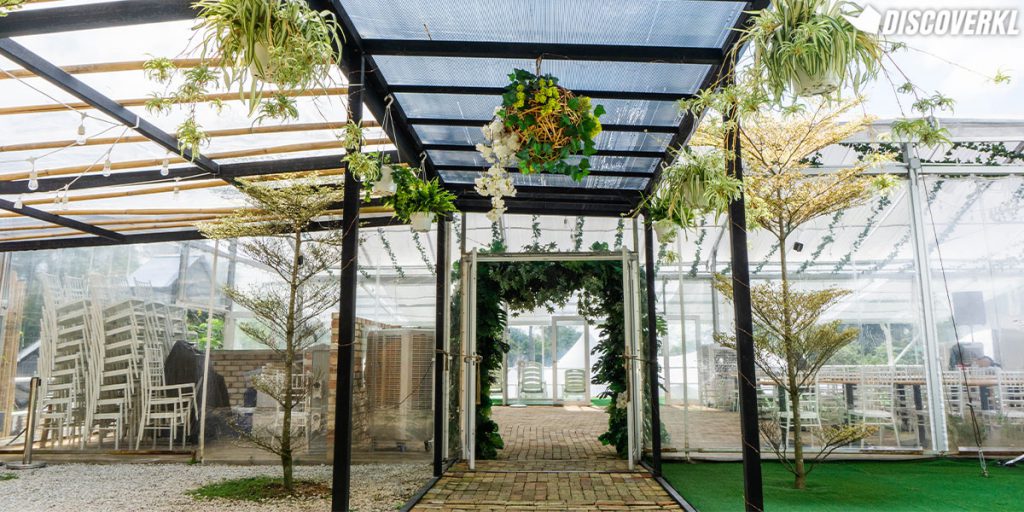 From the Green House, you'll be able to walk in from a bamboo gate entrance and emerge from an arch of shrubs.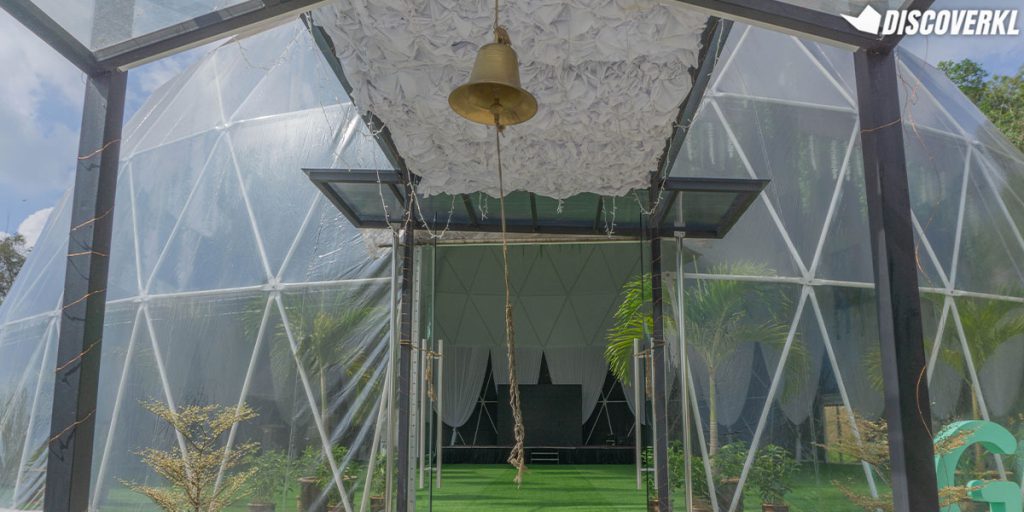 5. They are pet-friendly.
Darren of Glamz @ Genting shared with us that the space is pet-friendly and they even have a resident cat here (who is extremely friendly).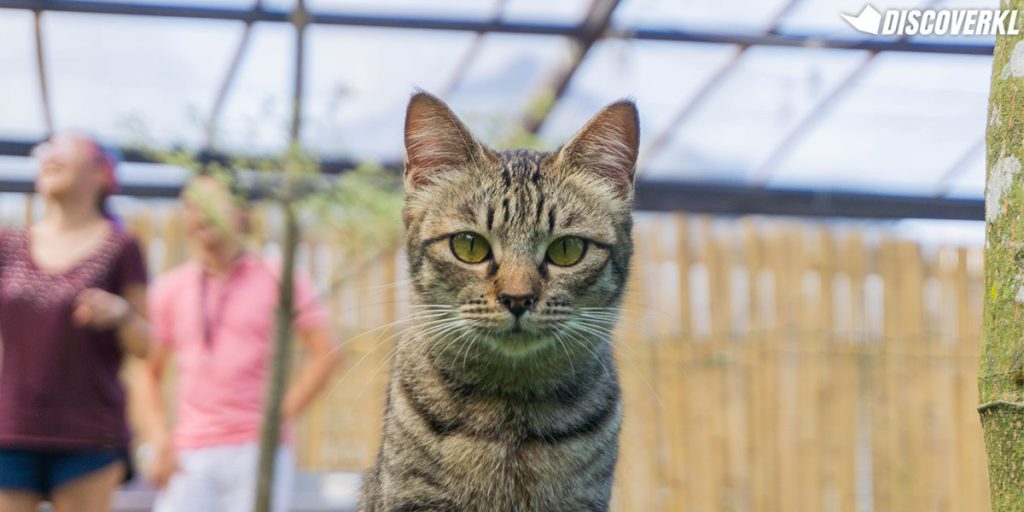 As of now, the team is looking to build a pet hotel within close proximity of Glamz @ Genting so parents of fur babies can have a peace of mind knowing that their pets are living close by.
When the pet hotel launches, Glamz @ Genting will naturally no longer be pet-friendly.
6. Breakfast is covered.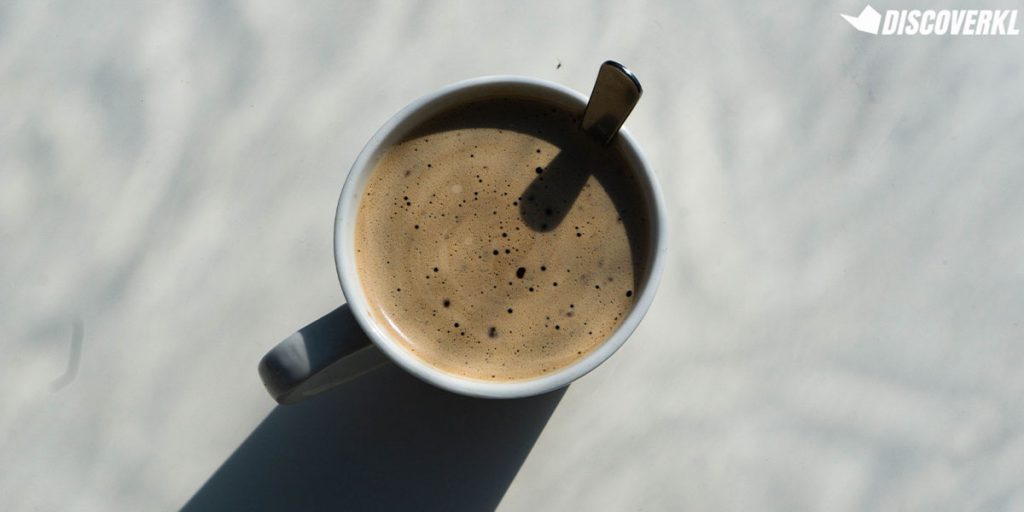 Good news: breakfast is provided!
The menu varies daily, which is great for longer staycations as you'll be able to try a variety of dishes.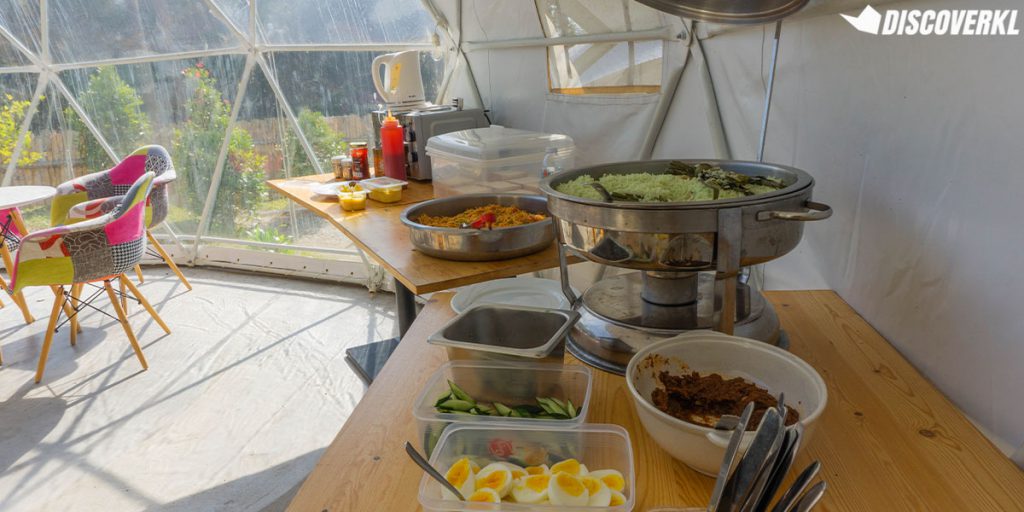 During our stay, we had spaghetti, toast, nasi lemak and corn porridge. The spaghetti was slightly sweeter than we had anticipated, perhaps due to the bolognaise sauce used.
However, the nasi lemak was fragrant and the accompanying sambal was not too spicy, perfect for those who can't take spice.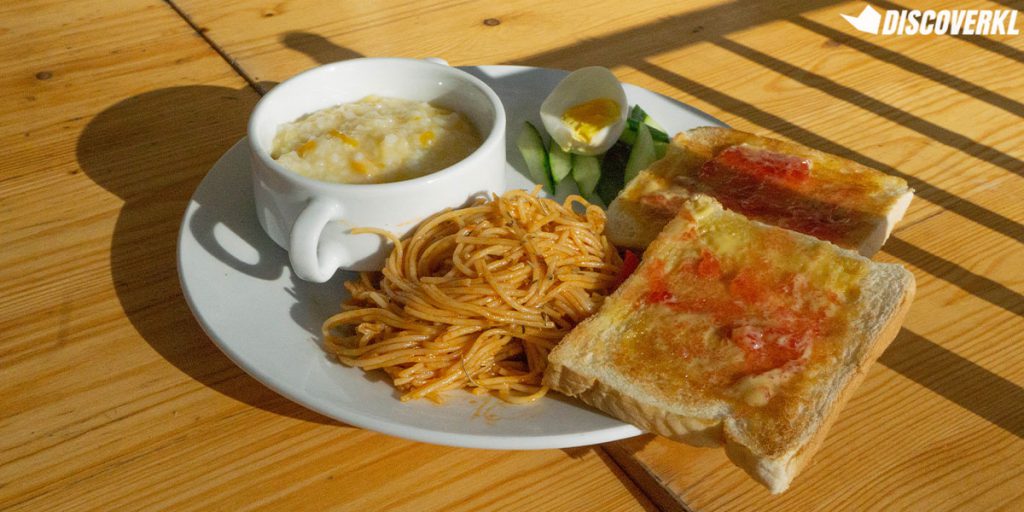 Those with a voucher can redeem a Big Breakfast set which consists of eggs, sausages, baked beans and hash browns.
As for lunch and dinner, there's always Genting Resorts World or Genting Premium Outlets (which is only a 5-minute drive away).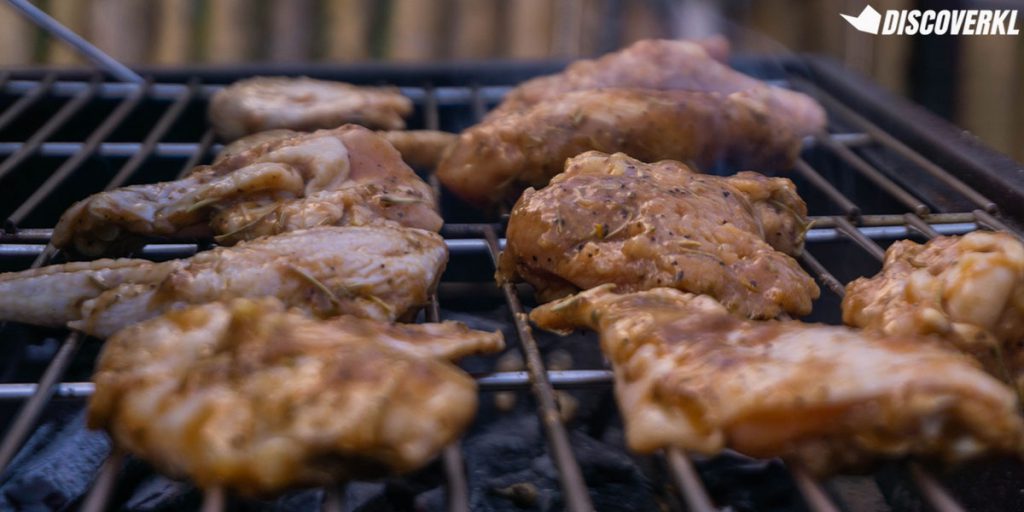 However, guests are free to use the provided barbecue grills to cook their own meals!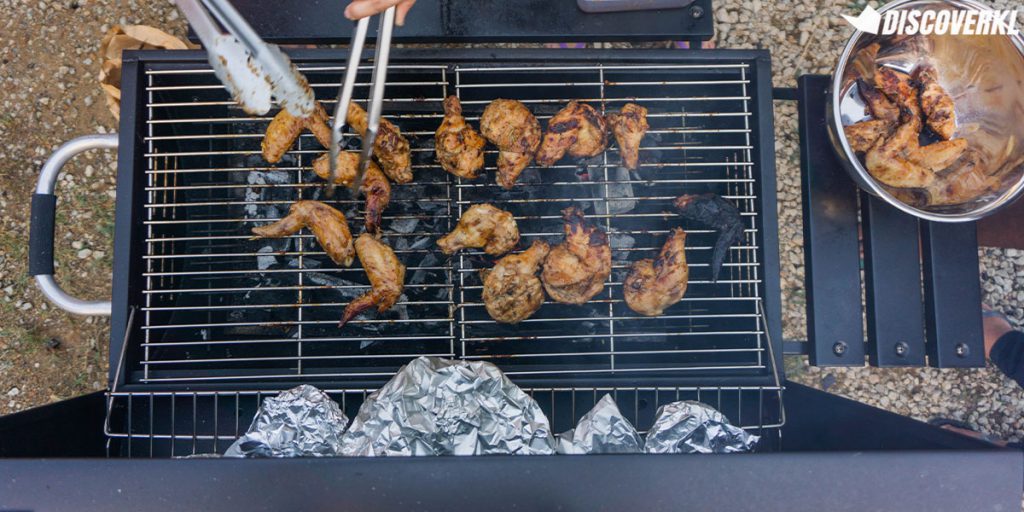 Tip: Pre-marinate all your meats at home, store them in an ice box and bring them along with you to cook over the grill provided.
Do note that utensils are not provided so do remember to bring along your own.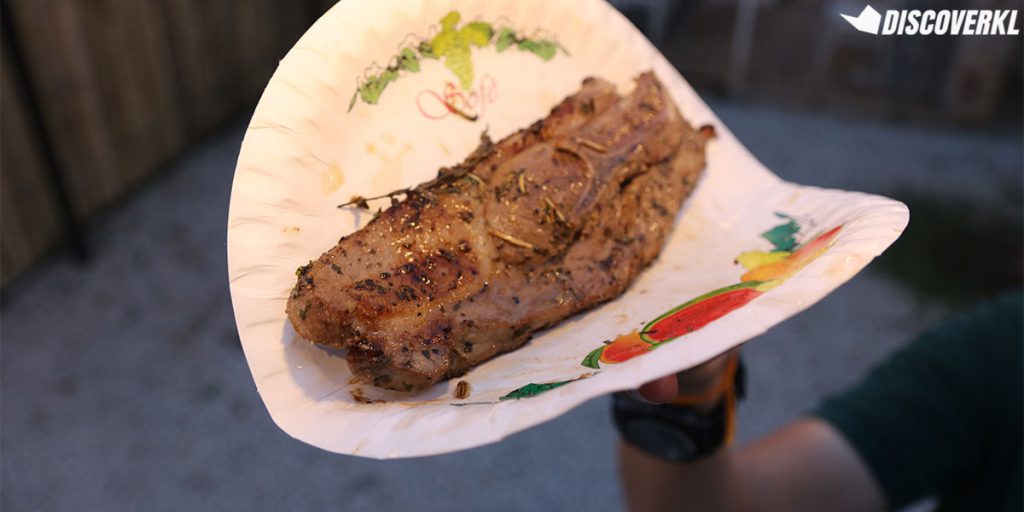 We had lamb chops, cheese sausages, baked potatoes, chicken wings and s'mores!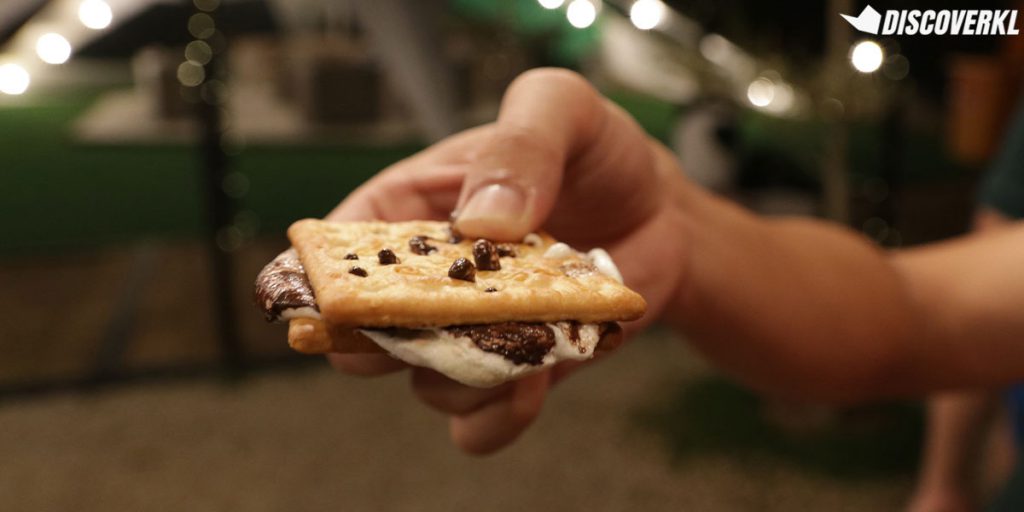 "Can I make Char Siew here?"
Yes you may, but be sure to inform the management and they'll direct you to the non-halal barbecue grills.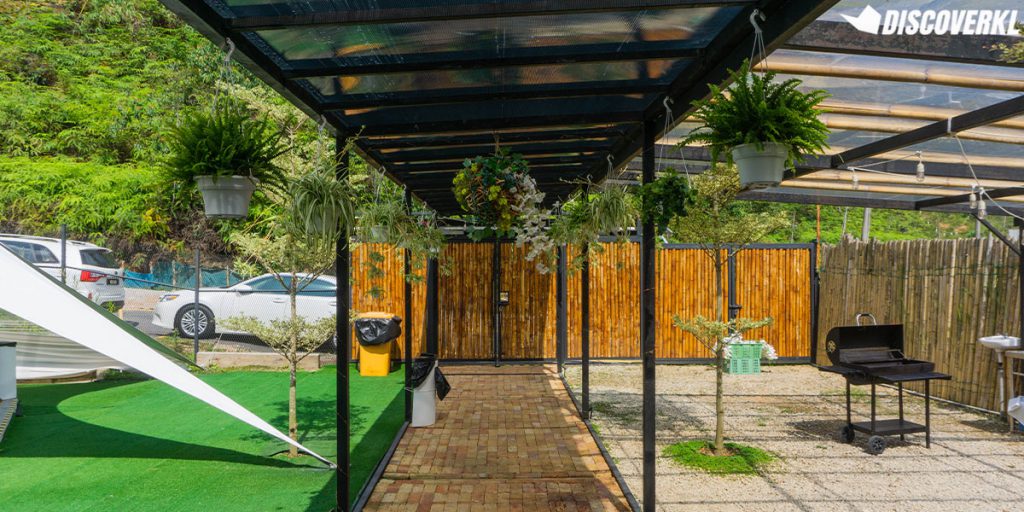 Our team had the pleasure of using the halal barbecue area that is situated by the Green House. Right beside the barbecue area is the Star Tent, where you can enjoy your meal.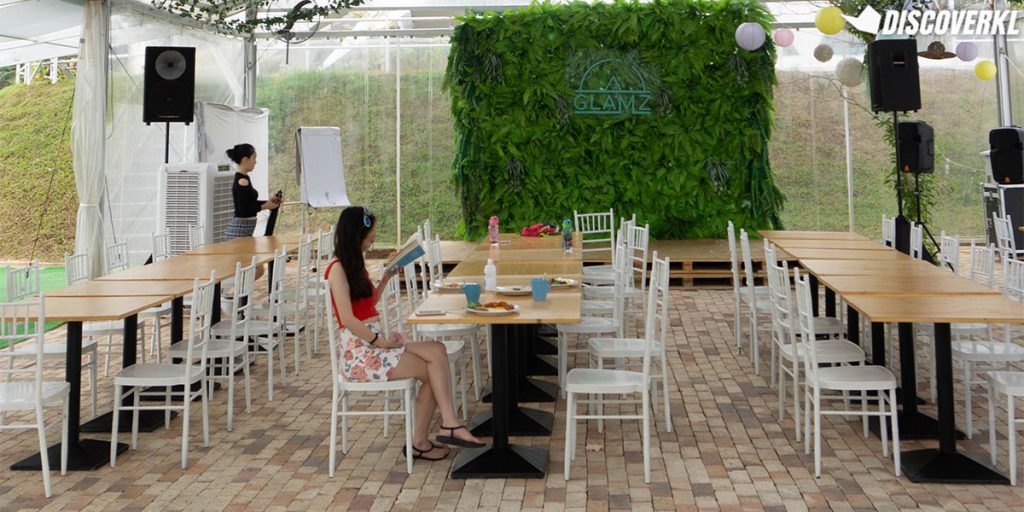 7. You get to stay connected.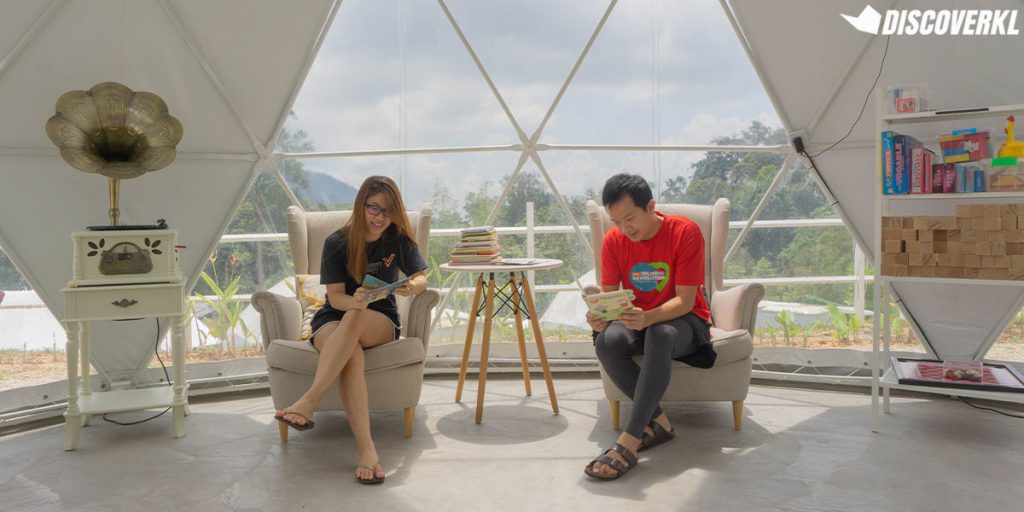 Enjoy the steadiest WiFi connection at the common areas located near to the reception. You might receive WiFi connection at the dome area but it will likely be weak.
Alternatively, stay connected with your friends with the selection of board and card games available.
Tip: The common area is the best spot to chill at during the day when it gets too warm to remain in the dome room. Alternatively, take a drive up to Genting Highlands or Genting Premium Outlets for some retail therapy and return during the evening when it gets cooler.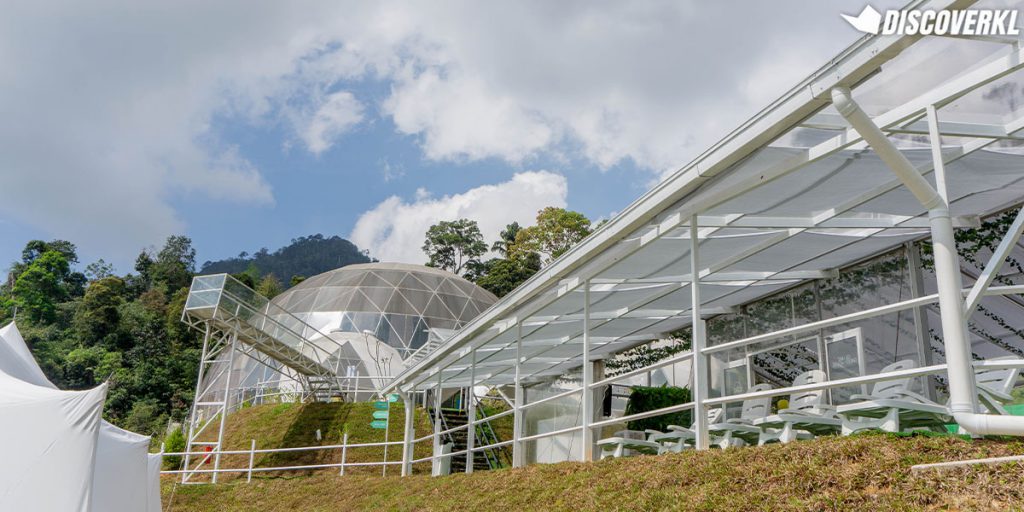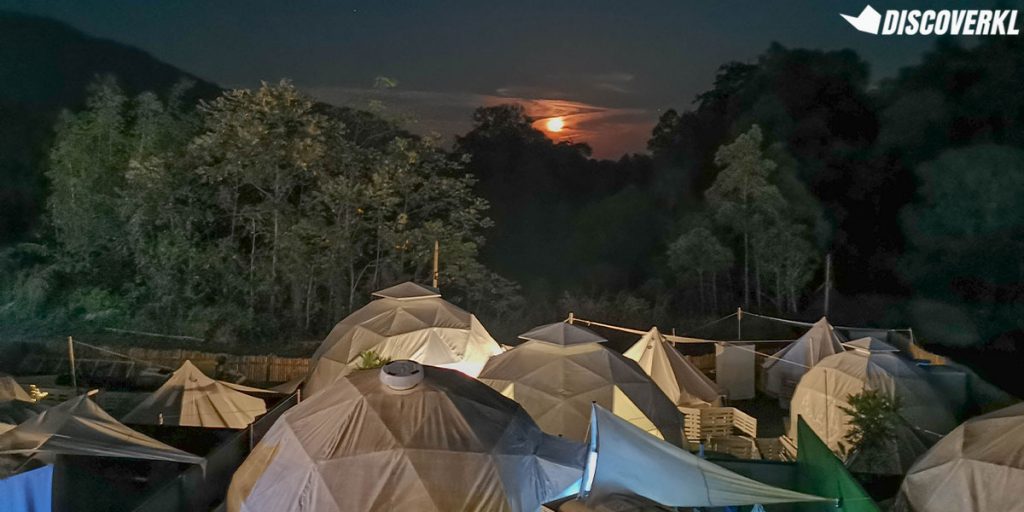 More Quick Tips
☀️? Sunscreen up! Although you're glamping, you're still technically camping under the open sky during the day.
?? Hydrate! These aesthetic white domes may look cool but boy do they heat up during the day. Remember to rehydrate from their water coolers (cups are provided).
?? BYO cutleries and food for the BBQ! Only breakfast is provided.
?? Bring a light jacket for the night but dress light and airy during the day.
?? Prepare your hearts for the occasional insect in the common areas. You're still glamping in the jungle and these would of course be part and parcel of the experience.
---
Glamz @ Genting
Address: 1, Jalan Meranti, 69000 Genting Highlands, Pahang
Website: Glamz @ Genting
Tel: 012-664 5269