When most of us head to a bar with friends, we'd grab a table and order up some beers, wines, a rum and coke or a gin and tonic. And even if we're feeling a little fancier, we'd order the classics like a Mojito, a Long Island Iced Tea or some fruity number.
Even for someone who's got her favourite speakeasy, I'd just end up requesting for my usual. Or a custom made cocktail, when they're not too busy. It helps when the bartender already has gotten a hang of what you'd like.
But sometimes, you need to take a bit of a risk if you want to find something new and exciting.
So, I was challenged by my colleagues to visit a few bars and order a cocktail based on my face. Here's how it went down.
1. Botakliquor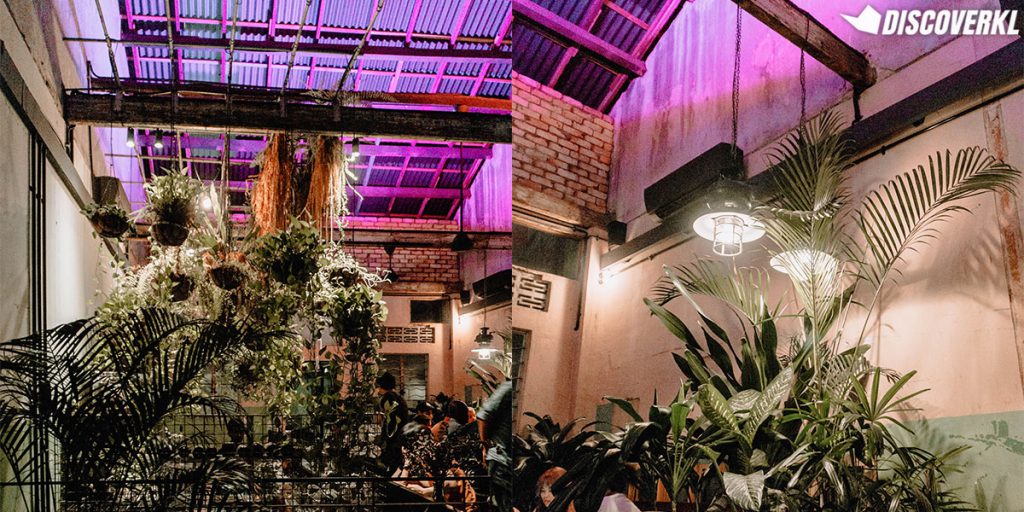 Located in an old colonial shoplot in Petaling Street, I immediately fell in love with the vibes of this place. It was like a mini greenhouse located on the 2nd floor.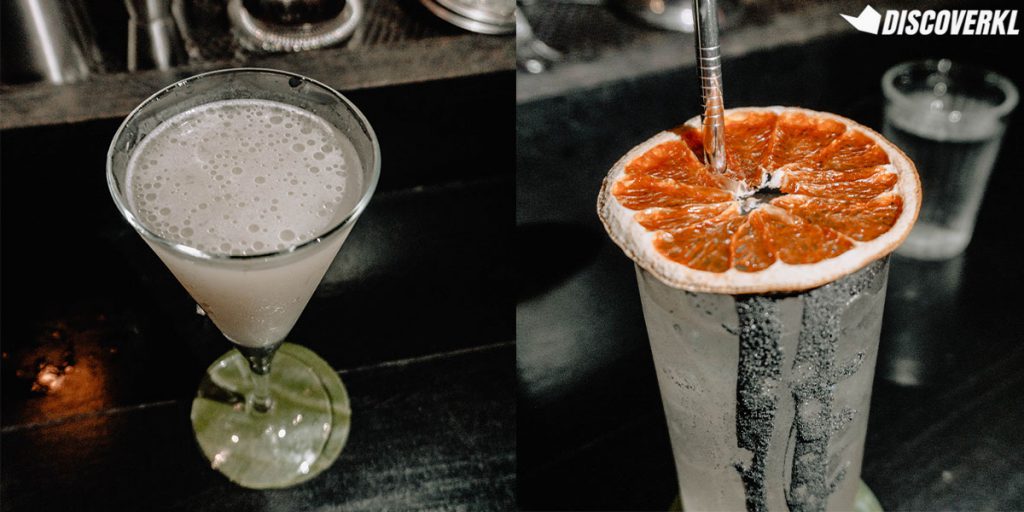 My colleague and I sat ourselves by the bar and browsed through the menu before ordering a Rice x Pandan cocktail for myself and a Bunga Kantan x Pumpkin for her. Both drinks were on the crisp botanical side with the white liqueurs balanced quite nicely.
Then I ordered a cocktail that's to be made based on my face, or rather the bartender's impression of me.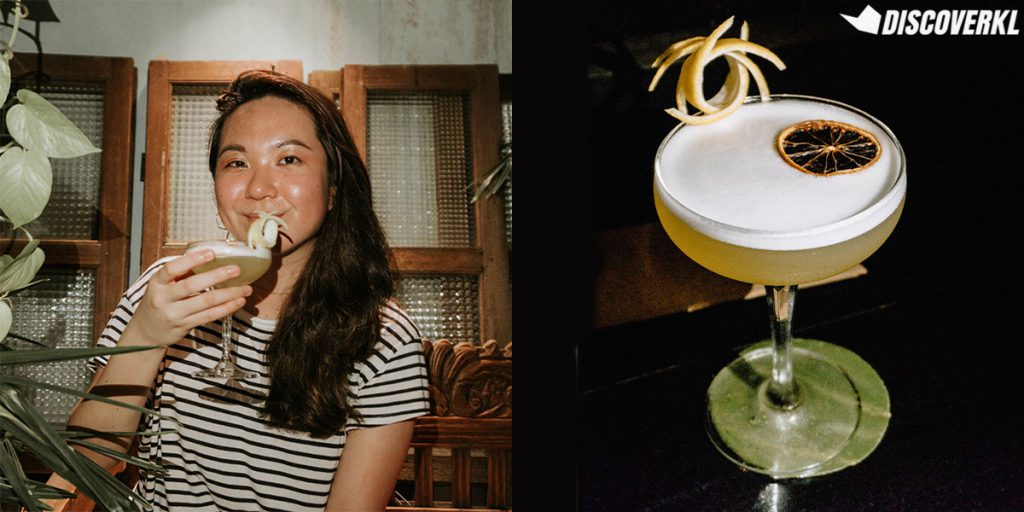 Ingredients: Bombay Sapphire gin, elderflower cordial, lemon juice, bianco (white vermouth), pineapple juice
This was a contrast to my first lighter tasting cocktail. The elderflower cordial added a floral base complimented by the citrus kick of the lemon juice and the sweetness of the white vermouth. The pineapple juice was added to create a foam when shaken.
According to the bartender, this drink resembles my cheerful character which I suppose was observed from my banter with my colleague on Tinder dates. Overall, the drink provided a solid sweet, sour and citrusy base for the gin to give it a refreshing bite.
At Botakliquor, their custom-made drinks are named after the customer. All they've got to do is say their name and the bartender will somehow know how to remake it. How's that for customer service!
Hours: Wednesdays-Thursdays: 5.30pm-1am; Fridays-Saturdays: 5.30pm-2am; Sundays: 5.30pm-11pm (Closed on Mondays and Tuesdays)
Address: 156, Jalan Petaling, Kuala Lumpur
Website: Botakliquor
Tel: 03-2022 1100
2. Folio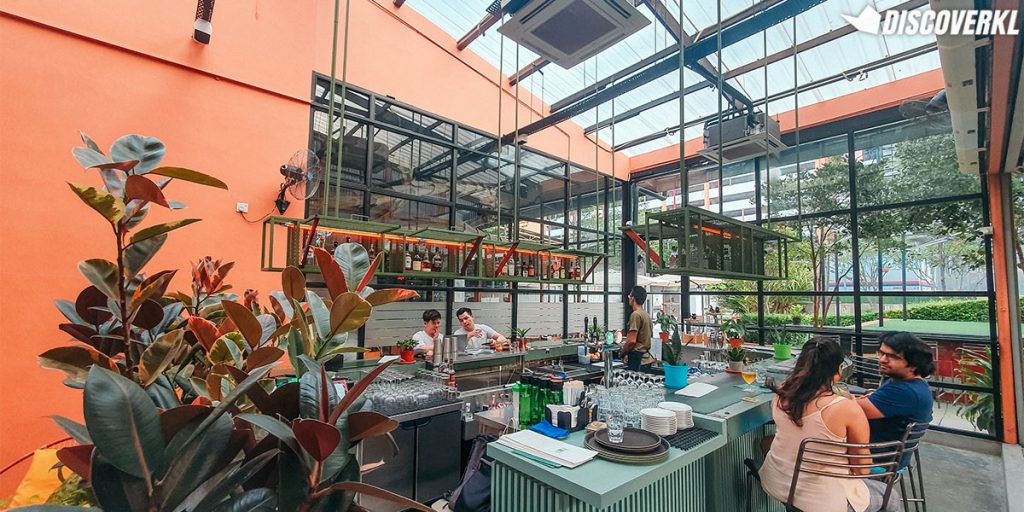 The visit here was a spontaneous one after a coffee run at Pulp on a Sunday afternoon. I've always been curious about this bar and hence thought, why not?
Located in a refurbished printing factory, this bar is beautifully lit by the natural sunlight streaming through the roof. The counter top of the bar island is fashioned from what appears to be an old conveyor belt of sorts too.
After a quick chat with the bartender, he agreed to my odd request.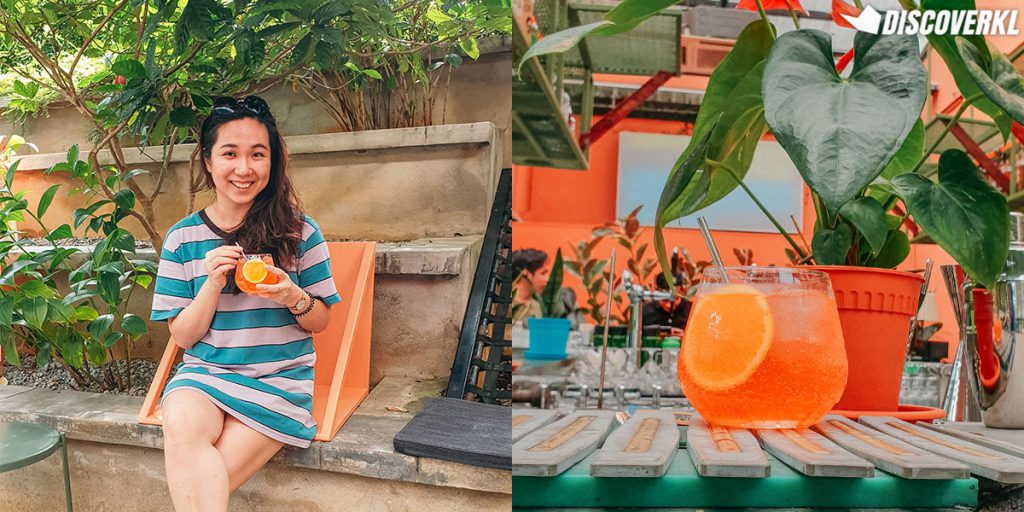 Ingredients: Aperol, Orange, Cointreau
Similar to an Aperol Spritz, this cocktail is a perfect summer drink or everyday daytime drink for our Malaysian climate.
According to the bartender, the Italian Aperitif, Aperol resembles my energetic persona, the crispness of the orange for my youth, Cointreau for my sweetness and the colour to match my complexion.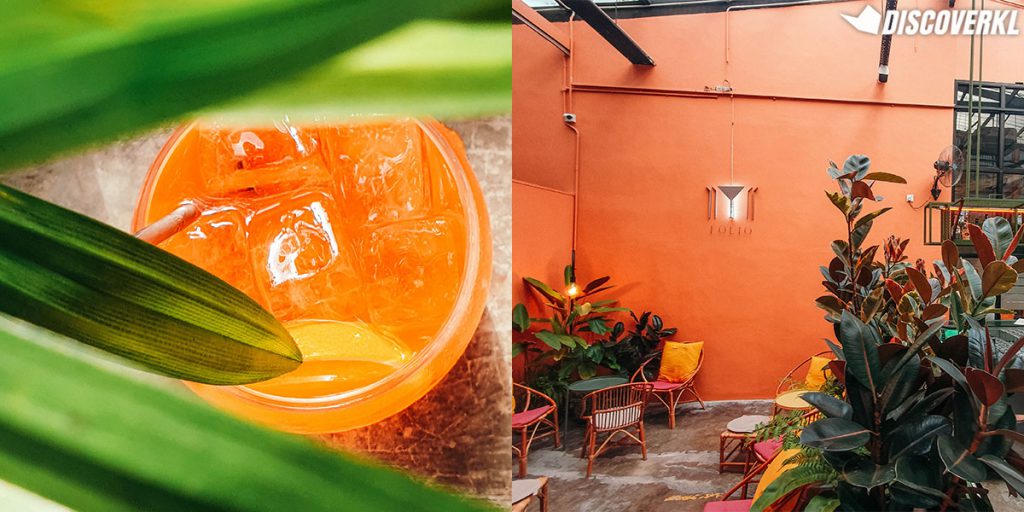 While flattered, I must say that it's also probably due to my over-eagerness while chatting to my friend as we watched him prepare the cocktail.
This would be my favourite bar in this list for ambiance and for the fact that they have craft beer on tap which rotates every three days or so.
Hours: Tuesdays-Saturdays: 5pm-1am; Sundays: 2pm-11pm
Address: 29, Jalan Riong, Bangsar Baru, Kuala Lumpur
Website: Folio Bangsar
3. Tommy Thongchai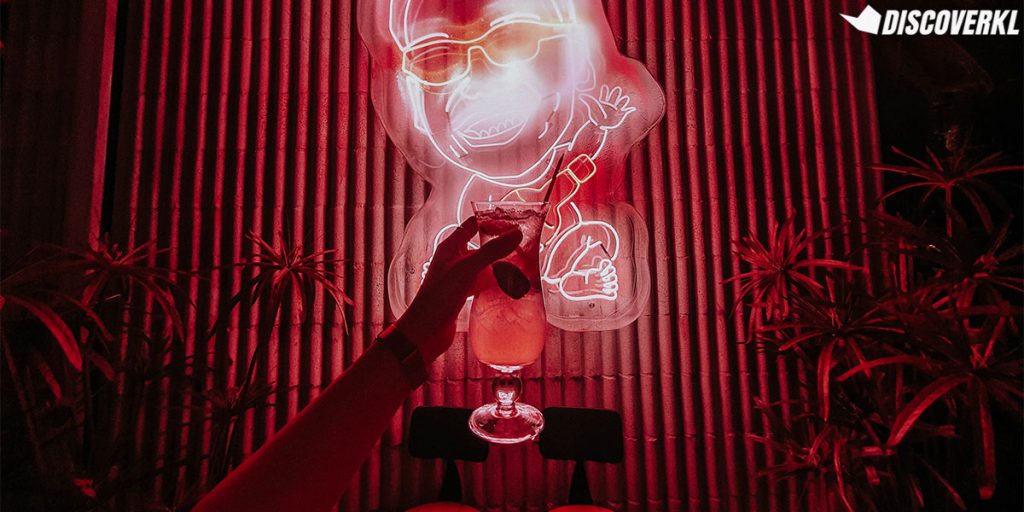 This Thai Gastrobar is the pork, alcohol and pet-friendly sibling to Streat Food in The School, Jaya One. Located just around the corner at The Square, Tommy Thongchai aims to change the perception on bar bites and cocktails.
We had their Tommy's Drinking Platter (RM85) which came with fried calamari and pork cooked 8 ways. It was all really interesting as they were cooked with a Thai twist.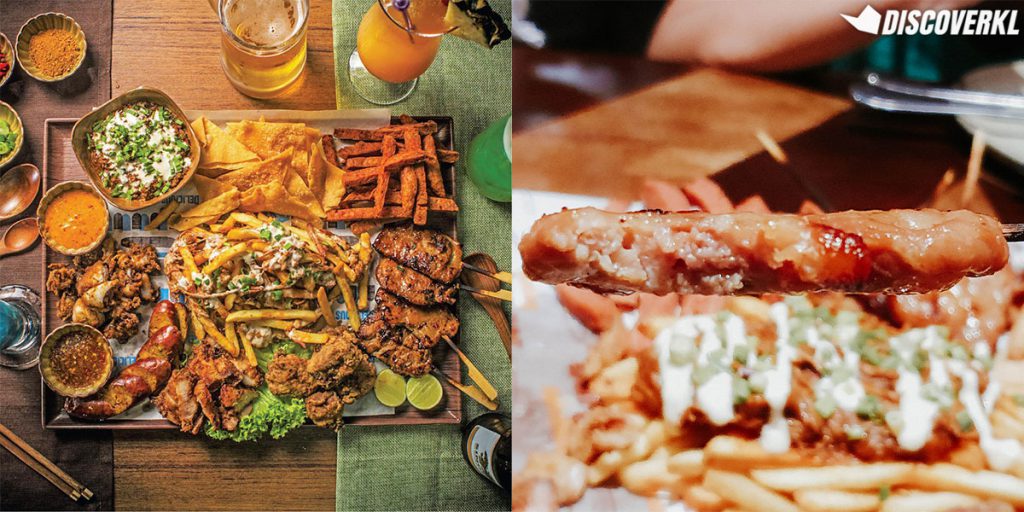 My personal favourite was the Mooping skewers.
It's not too oily with a decent amount of marinade on it without becoming jelak.
But we came here for the cocktails and they didn't disappoint.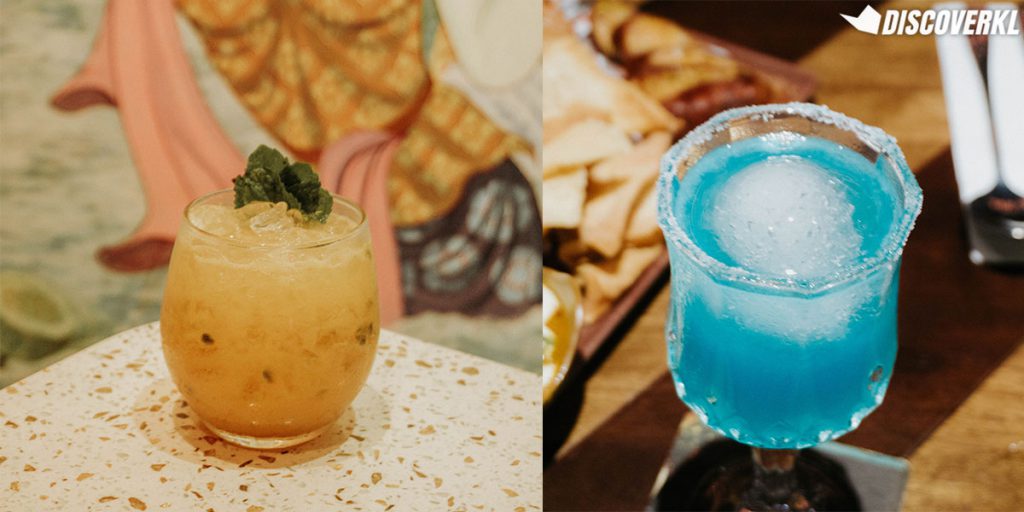 Based on my outfit, their Thai bartender of 30 years experience made a cocktail that's essentially a boozed up Tomyum soup in a glass.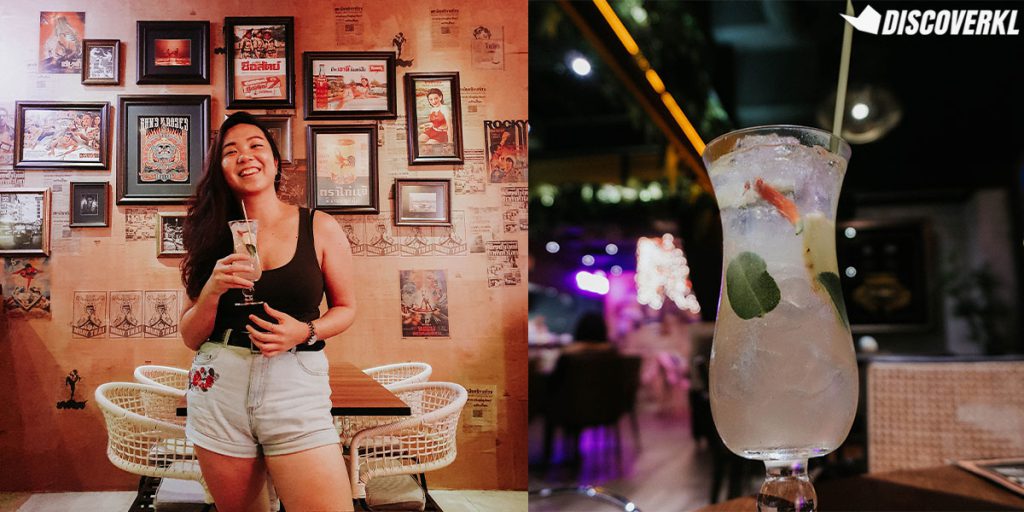 Ingredients: Vodka, lime, lemongrass, galangal and kaffir lime.
Garnished with a lemongrass stalk, cili padi, daun limau purut and a pineapple wedge, this clear cocktail gave me lowkey danger vibes. It was rather mild to the taste, almost like a Mojito, but with hints of lemongrass and a tinge of spice from the cili padi.
According to the bartender, it's a casual drink to match my casual outfit as the flavours were not too overpowering and is easily matched with various dishes served there too.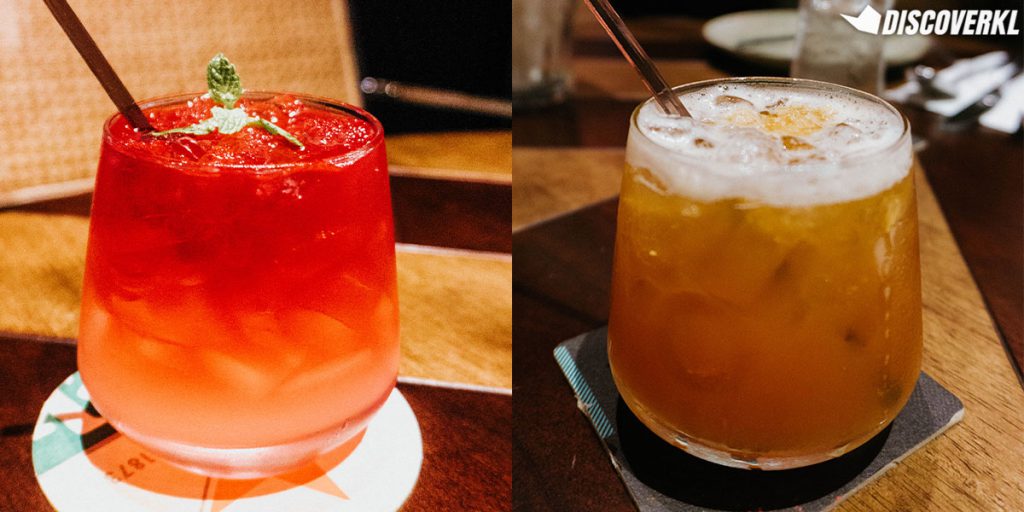 Our other faves from the lot were the Tub Tim Gem and the Thai Tea with a Kick. The Tub Tim Gem is made with lime, mint and Thai homemade herb whisky which gave it a full bodied and pleasant herbaceous flavour.
The other cocktail was on the more refreshing side as it is made with rum infused with Thai Tea, pineapple, lime and honey ginger.
They've also currently got an All Day Happy Hour Promo with RM20+ cocktails and RM10.30+ beers, bottled and draft.
Hours: 11:30am-12am (Daily)
Address: The Square, G.005, Jaya One, 46200 Petaling Jaya, Selangor
Website: Tommy Thongchai
Tel: 012-901 2848
-//-
Overall, this experience was rather daunting but exciting. It was interesting to see how my personality and outfit was interpreted by bartenders into a glass.
I would totally recommend giving this challenge a go, but do make sure to do it when the bar isn't too busy.
And as always, drink responsibly 😉