Editor's Note: This article has been updated as of 2.30pm on 14/2/19.
We've all been there before. Despite our best intentions, we can forget a special occasion, whether that be an anniversary or a special celebration like Mother's Day or Valentine's Day. At times, we would want to rush a bouquet to a loved one who's just been admitted to the hospital or to cheer a colleague who isn't feeling well that day.
That's the beauty of having same-day delivery services for florists.
Here are 8 you can try out the next time you need some emergency flowers.
1. Pureseed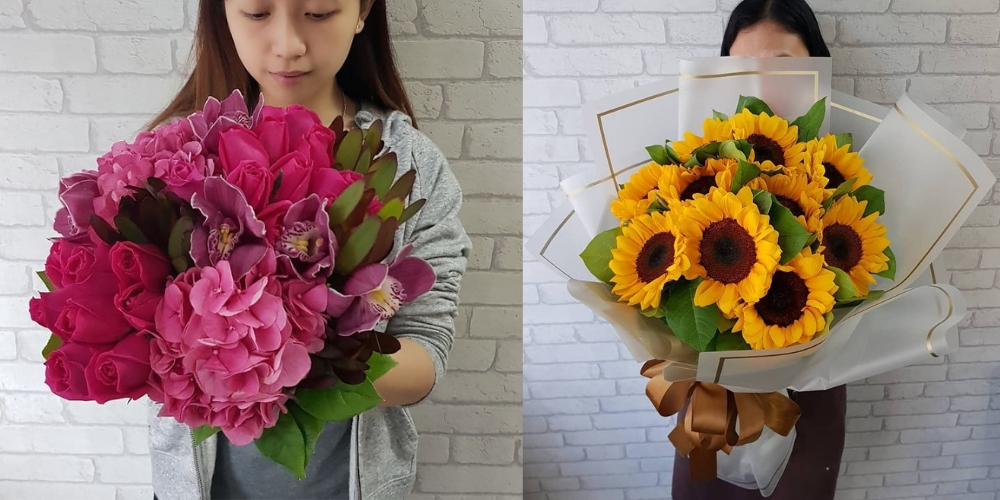 Pureseed has been in the industry for the past 2 decades but looking at their bouquets, you can see that they've evolved with the trends and kept with the times. Their flower arrangements are simple and fuss-free and you can order a bouquet based on the occasion, whether that may be for Chinese New Year or for condolences. What's unique about Pureseed is the fact that you can choose to add on gifts to your bouquet (with additional costs). Choose between chocolates, helium balloons, cakes or soft toys.
Website: Pureseed
2. Only Love Florist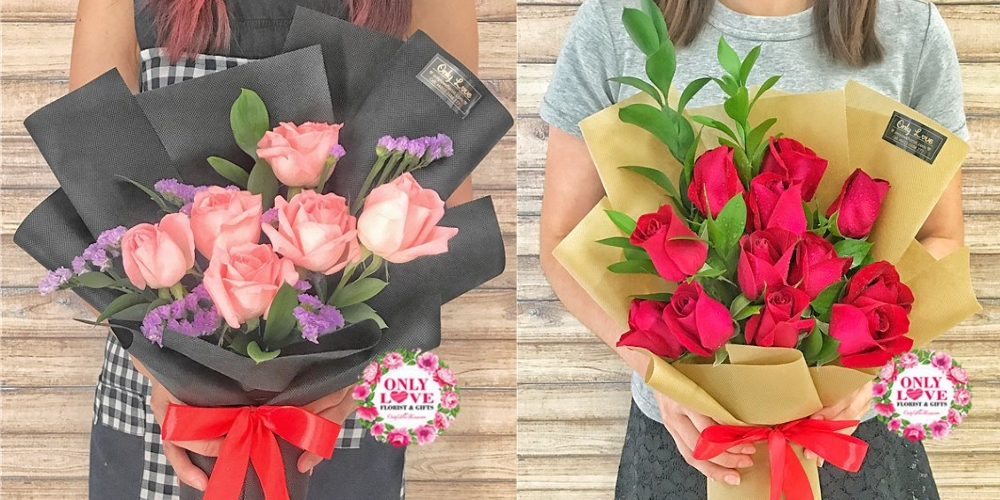 At Only Love Florist, the self pickup option is available for those who wish to collect the bouquet on their own and personally present it to their partner. Like its name suggests, you can purchase gifts along with your bouquet of flowers. Some gift options include balloons and chocolates.
Website: Only Love Florist 
3. Happy Bunch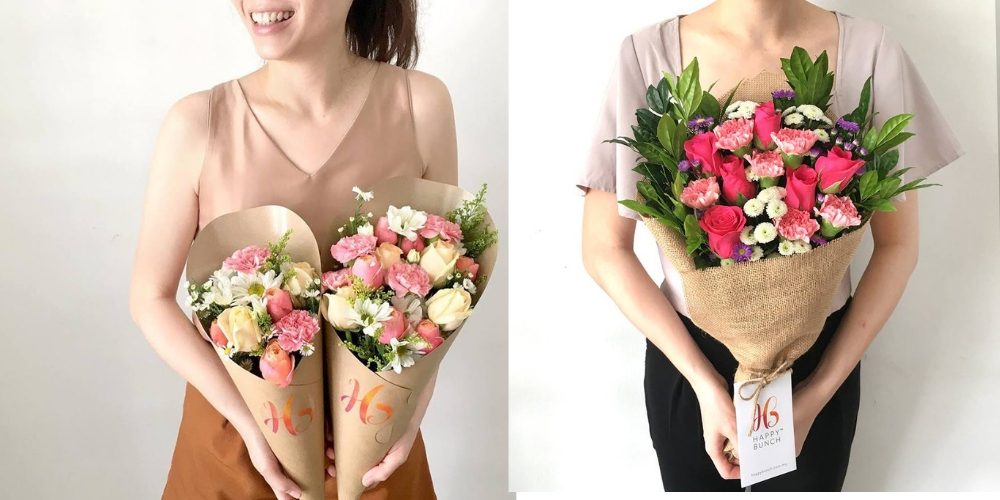 Happy Bunch is one of the leading florists in KL and there's a valid reason why. They keep prices relatively low for their neatly wrapped bouquets and they don't charge extra for the same delivery option. At Happy Bunch, you can opt to purchase bouquets of different sizes. For instance, if you're looking to get an extra large bouquet, get the quintuple size. Want something smaller? Opt for the double size.
Happy Bunch offers 3 different types of bouquets (or as they call it, bunches). There's the Daily Bunch, which is their signature bunch of flowers. Opt for this if you're a regular with the florist and you can roughly guess the sort of bouquets you'd receive. Then, there's the Luxe Bunch, which is available only on random days at 8am on the day of delivery (this bunch is slightly bigger in size). Finally, there's the Fav Bunch, a range of bouquets which are always available on the Happy Bunch website. Some of the blooms include roses, gerberas and sunflowers.
Website: Happy Bunch 
4. Bloom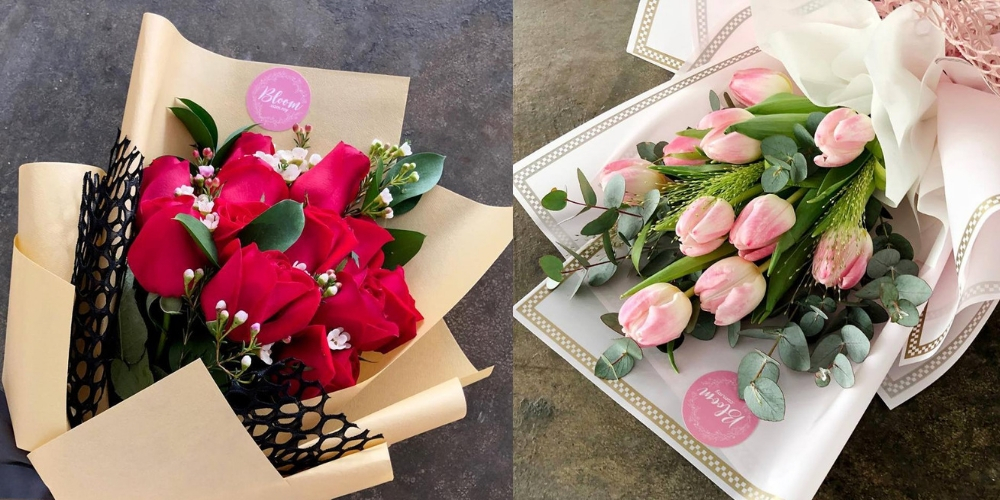 Admittedly, Bloom's website is slightly tacky and dated as compared to the other florists on this list. But they make up for it with bouquets that are pretty unique. You can get a standard bouquet (refer to the accompanying image above), but you can also get the adorable Hot Air Balloon bouquet. Basically, this bouquet consists of 3 stalks of red roses, 8 pieces of milk chocolates, and a balloon which is arranged in such a way that it looks like a hot air balloon. It definitely looks unique as compared to the traditional bouquets out there, and considering how it only comes with 3 stalks of red roses, this bloom box is ideal for girls who don't want flowers as a gift "because it dies anyway".
Website: Bloom 
5. BloomThis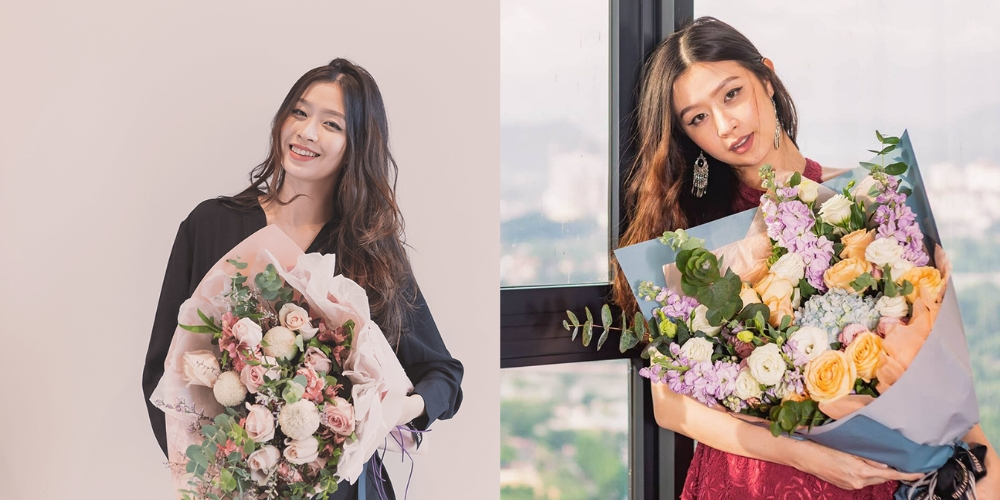 BloomThis expands beyond bouquets alone. They're a site worth bookmarking for special days like ROMs and wedding ceremonies. While there are a plethora of services offering bridal bouquets, we like how classy BloomThis' bouquets are. They also create intricate floral headpieces typically worn by the bride or bridesmaids during the wedding reception. On top of that, BloomThis has a special Love + Hotel package for proposals. The bouquet combo consists of flowers and an add-on option for a hotel room at Berjaya Times Square hotel in KL. Perfect for a weekend getaway post-proposal!
Website: BloomThis
6. Scentales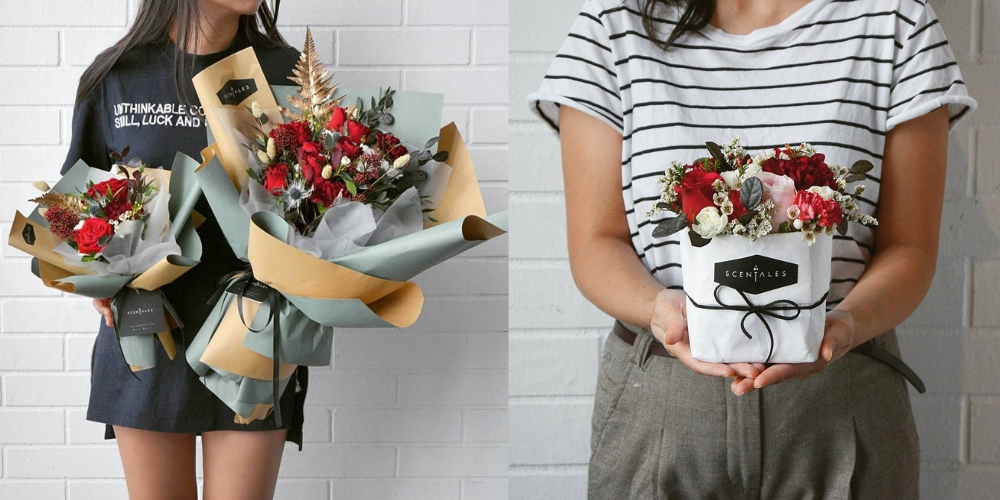 If your girlfriend's the sort to refuse fresh bouquets because it doesn't last for a very long time, get her a bouquet of dried flowers instead. Of all the bouquets by Scentales, the dried floral bouquet is our favourite. They have a vintage, classy look and have the added benefit of lasting much longer than a fresh bouquet of flowers. Scentales offers free delivery to selected areas in Klang Valley, with a minimum spend of RM150. Same-day delivery is also available for selected bouquets but orders would have to be placed before 1pm.
Website: Scentales
7. Bloom2U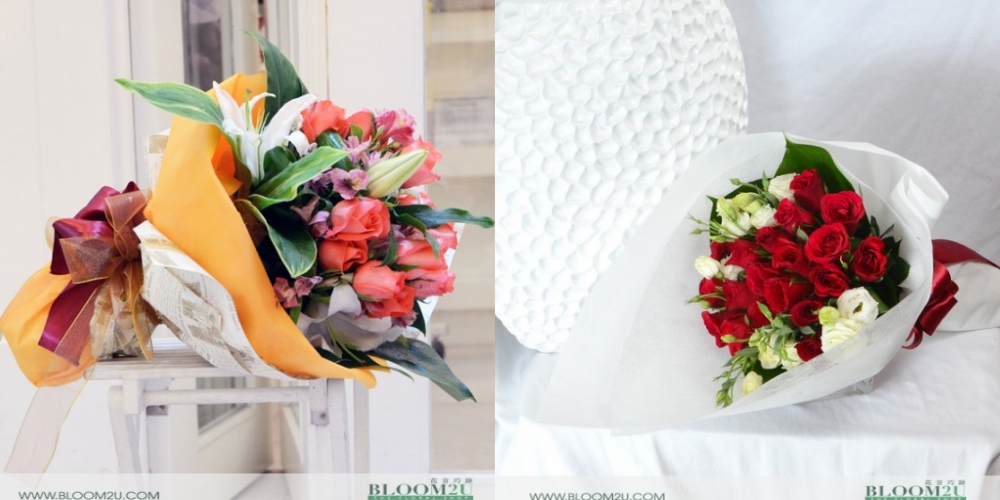 Traditional ones should go for an OG simple floral bouquet that costs anywhere between RM50-RM150. But if you have the budget for it, go for the aptly-named Will You Marry Me bouquet by Bloom2U. It consists of 99 stalks of roses and costs RM1,250. Got an even bigger budget? Go for the Monet. It consists of 300 stalks of premium roses in multiple colours and is priced at RM3,000.
Website: Bloom2U 
8. Aliice Art Florist Shop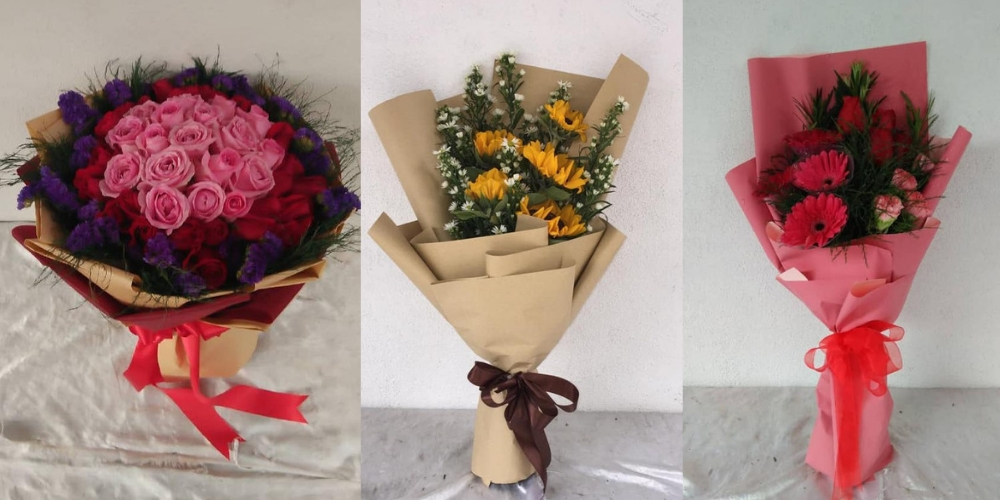 Aliice Art Florist Shop has been in the flower industry for the past 45 years and had humble beginnings. They first started off as a small outlet in Pasar Jawa, Klang but later moved on to a bigger outlet in Jalan Temoh, Klang. Though their bouquets are admittedly not the most modern-looking or unique ones, what's cool about them is the fact that they have numerous types of bouquets including one made from cash and another made from vegetables. Besides bouquets, Aliice Art Florist Shop also provides floral decorations for bridal cars and wedding corsages.
Website: Aliice Art Florist Shop
Feature Image Credit: BloomThis, Happy Bunch