When he was young, Aiman Dato' Basuni used to measure out his rice in a glass prior to emptying the contents out onto a plate.
It's one of Aiman's little quirks that led him to introducing the Nasi Kukus Tonggek served in stainless steel tins.
Aiman, CEO of Seri Keningau, introduced the fun experience at his restaurant and it proved to be quite the hit.
The traditional nasi kukus tonggek experience is further elevated by allowing customers to customise their dish any which way that they want.
Choose to pull the tin upwards gently and you might end up with a majestic nasi kukus tonggek tower. If you choose to do the opposite, you might end up with a collapsed nasi kukus tonggek tower which frankly looks more appetising.
The process of creating a nasi kukus tonggek dish is pretty straight forward.
First, rice is piled into a hollow stainless steel tin and later topped off with a form of protein. Finally, a generous amount of sambal is poured on the side.
The resulting dish looks pretty spectacular as it has the illusion of a floating chicken/fish/squid.
We had the opportunity to try all 3 of Seri Keningau's popular nasi tonggek dishes.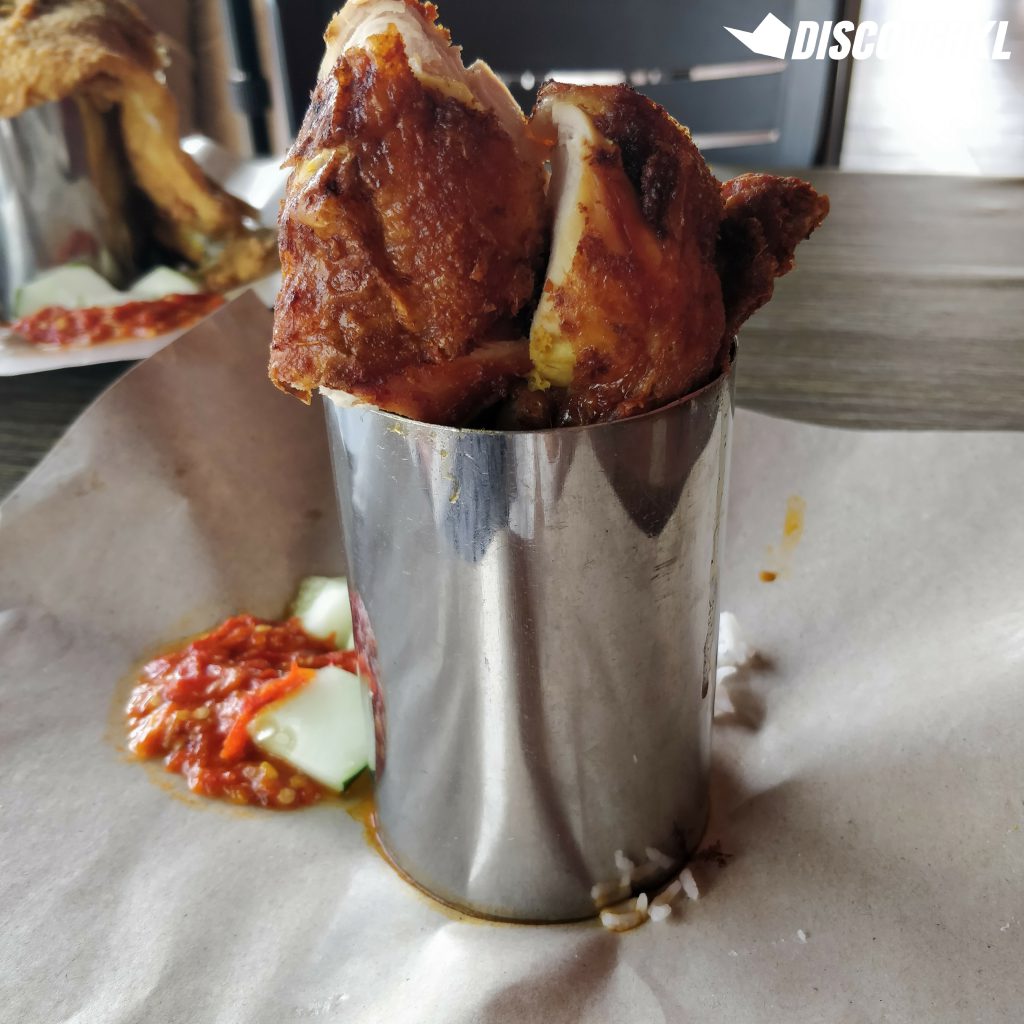 First, we had the Nasi Kukus Ayam Tonggek (RM7.5). The chicken was slightly tough but that could be due to the fact that it had been sitting around for about 10 minutes while we were snapping some pictures.
Texture aside, the flavours were fair and the fried chicken itself was not as oily as we had expected it to be.
What's missing from the dish is the herby rempah flavour that an Ayam Goreng Rempah is typically associated with.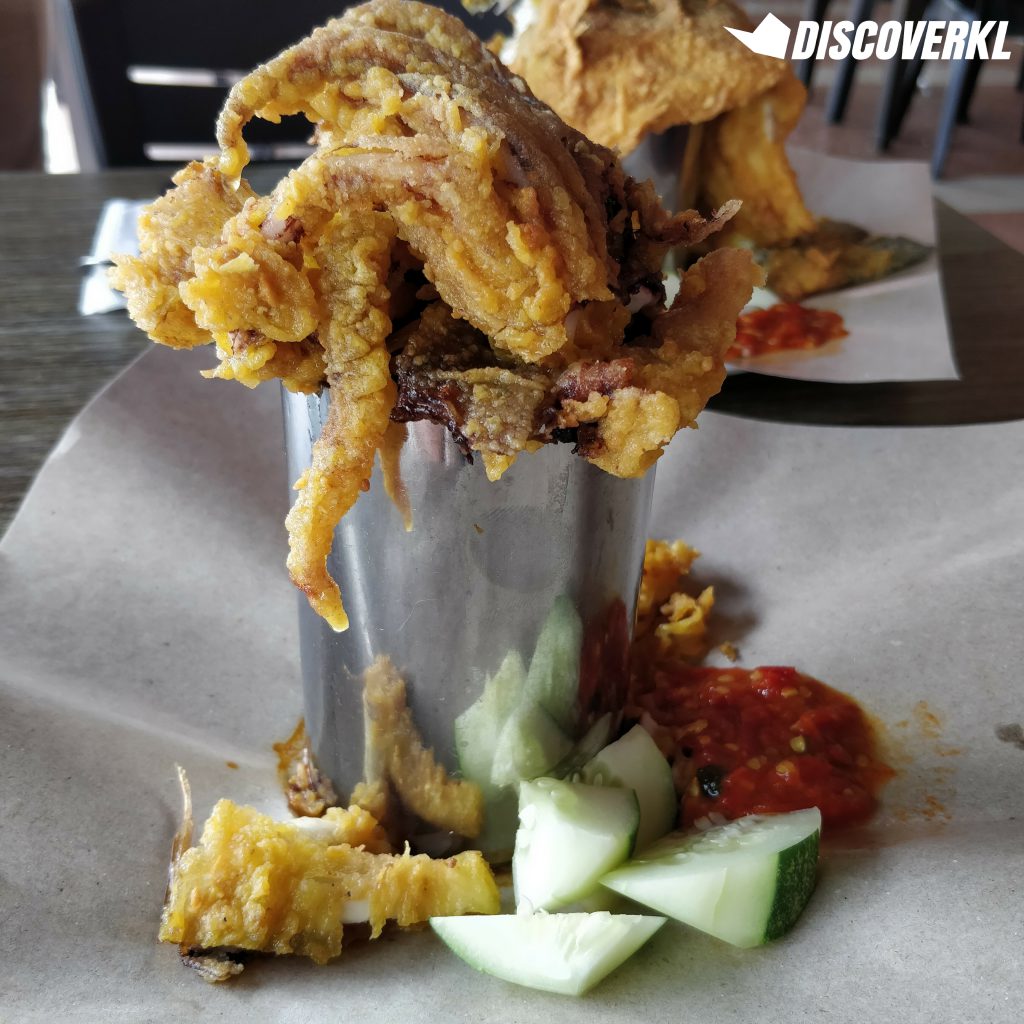 The Nasi Kukus Sotong Tonggek (RM13.9) is a deep-fried squid dish served with white rice. Hands down one of the best sotong dishes I've ever had and my colleague, Fiqar concurs as well.
The batter has a slightly sweet flavour and the perfect amount of crunch. The squid itself is juicy and has a tender meat-like texture. Surprisingly, separating the batter from the squid, you would find that the squid is not oily at all.
It was almost as if the batter had formed a shield around the squid.
Those who are health conscious can opt to remove the batter for some of the squids as the batter comes off easily. But then again, why would you want to do that?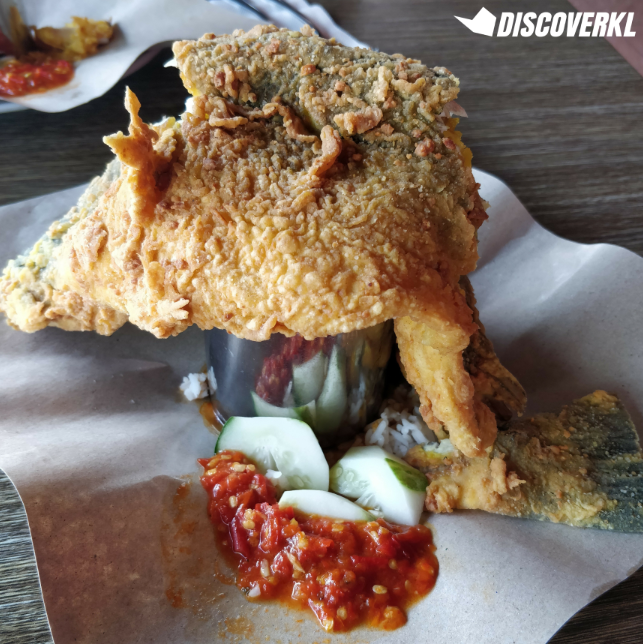 Finally, we had the Nasi Kukus Ikan Siakap (RM27.9).
The dish creates the illusion of a flying fish, albeit one which has been deep-fried in hot cooking oil.
Amazingly, separating the flesh from its skin, you will find that it again, does not taste oily.
The Nasi Kukus Ikan Siakap is quite a monstrous dish in terms of its size and is good enough for sharing among 2 (or even 3) people.
All 3 proteins that we had paired well with the sweet sambal sauce which I could thankfully tolerate. Being someone who can't take spice very well, I enjoyed Seri Keningau's take on a sweet sambal.
But that's not to say that the sambal is not spicy at all—the spiciness definitely builds over time.
In fact, my colleague Matt started off enjoying the meal but later found the sambal a bit spicy, despite his higher tolerance for spice.
But that definitely did not stop him (our tip would be to order up a glass of cold water and have it on hand for any emergencies).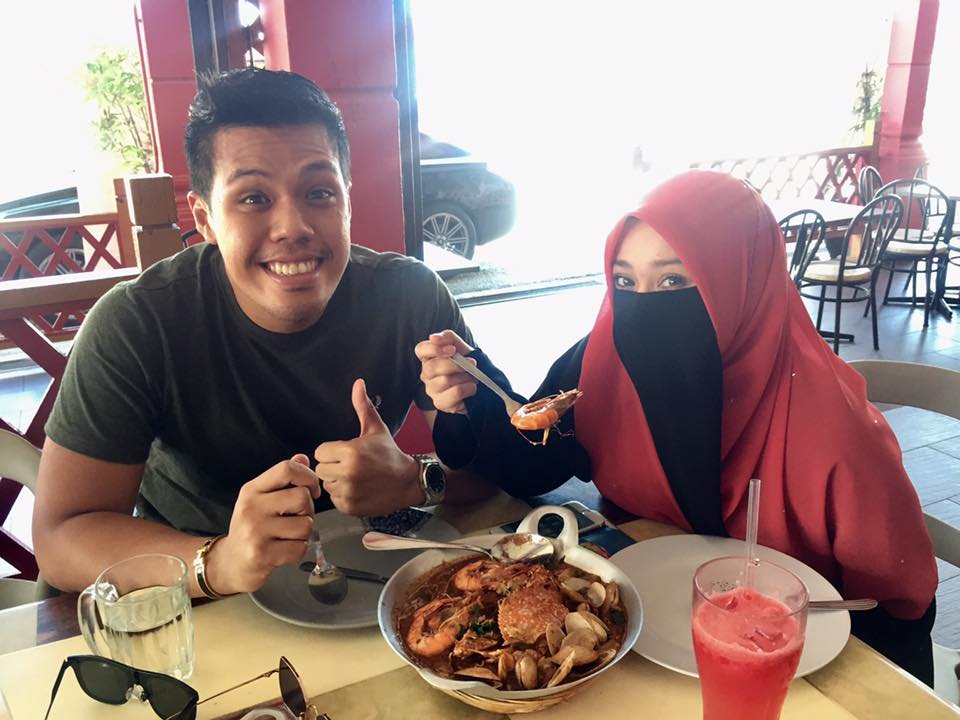 Seri Keningau is known to come up with trending dishes every now and then.
First, it was the kapal karam, a pot filled with seafood. Now, it's the nasi kukus tonggek served in stainless steel cans.
The latter is so popular that it is ordered 400 times per day on average. School holidays and weekends will see double that amount.
When the dish was first introduced, used cans like those containing condensed milk and fruits in syrup were used. They've since been phased out for obvious reasons: hygiene and to meet the amount of orders.
So the next time you're craving for some good ol' nasi kukus tonggek, definitely give the Nasi Kukus Tonggek Sotong a try.

Seri Keningau
Hours: 8am-10.30pm, daily
Address: No 28-A, Selangor, Jalan Pinang D 18/D, Seksyen 18, 40200 Shah Alam
Website: Seri Keningau
Tel: 03-5545 8977