If you figured that the name Tsukiji No. 8 sounds familiar, that's because it's named after a famed seafood market in Japan.
Nestled on the first floor of one of KL's oldest buildings (Wisma Lim Foo Yong), is the modern yet homely Tsukiji No. 8.
The newly launched eatery is run by 5 partners and friends from a diverse pool of industries, including automotive, construction, property and F&B.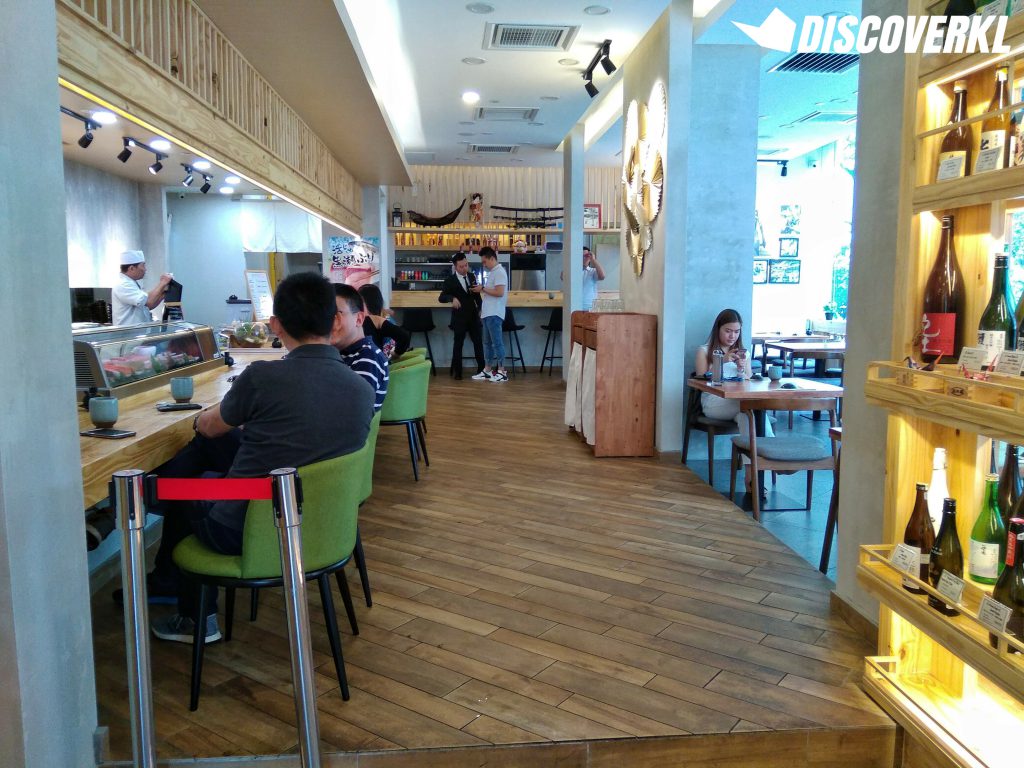 Being lovers of Japanese food, the friends wanted a place where they could regularly hang out at and ultimately, call their own.
Since Tsukiji No. 8 opened its doors in early October, the team shared with DiscoverKL that they have seen repeat customers everyday and most lunch hour sessions are packed.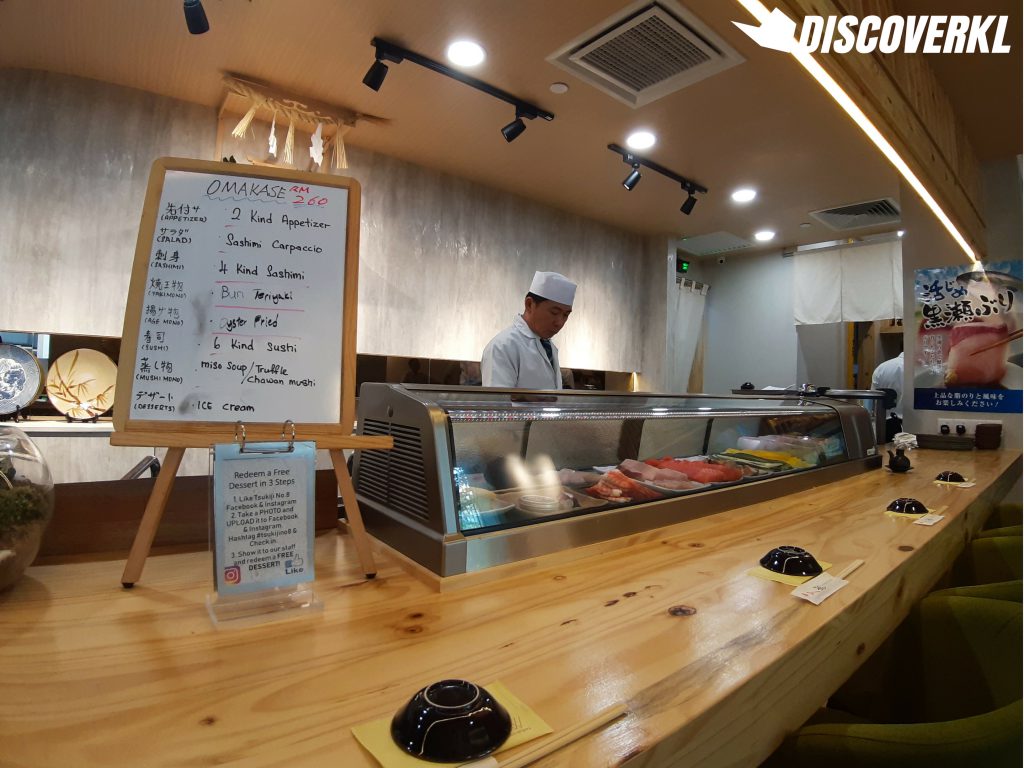 Perhaps this is due to the fact that they keep prices affordable. And they are able to do so by sheer volume alone—fresh produce is flown in 3 times a week from Tsukiji Market itself.
And while dinner sessions lean in to the premium, fine dining end, lunch prices are designed with the young working class in mind.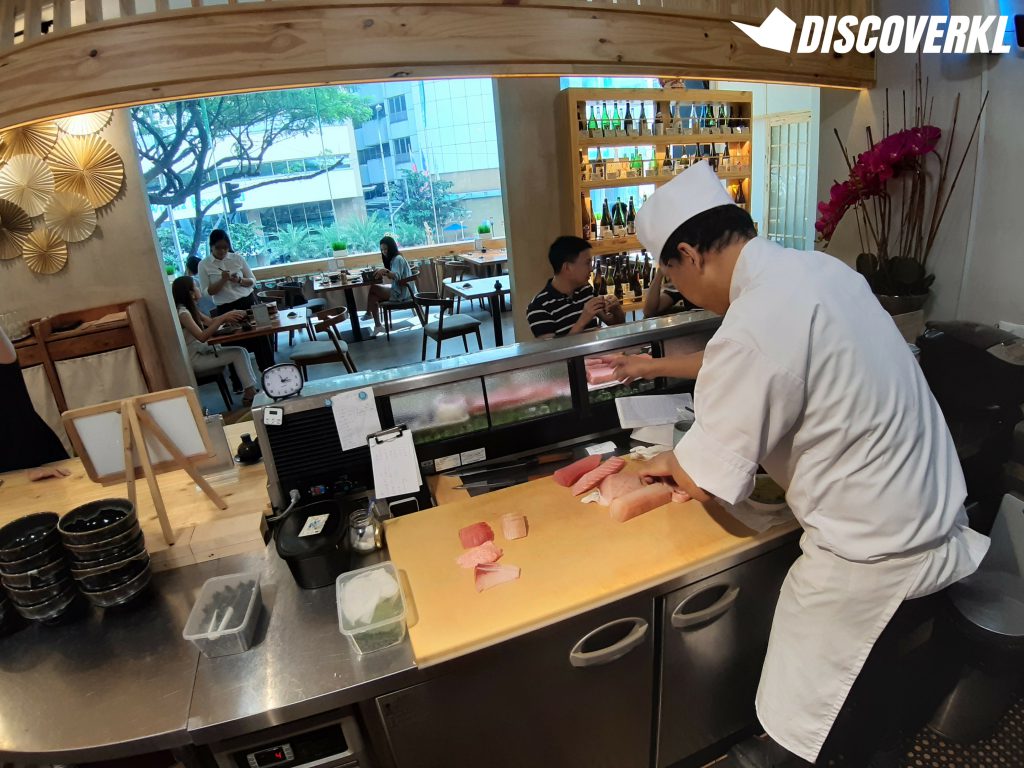 During our recent visit, we got to witness the Head Chef hard at work, preparing our meals.
Like a true artist, Chef Yasuro sliced through the fishes with such precision, skill and speed. Watching him at work was pretty impressive, and knowing that he does this on a daily basis makes it even more so.
Having an open kitchen concept for their fresh produce, guests sitting at the bar would be able to enjoy this visual treat too.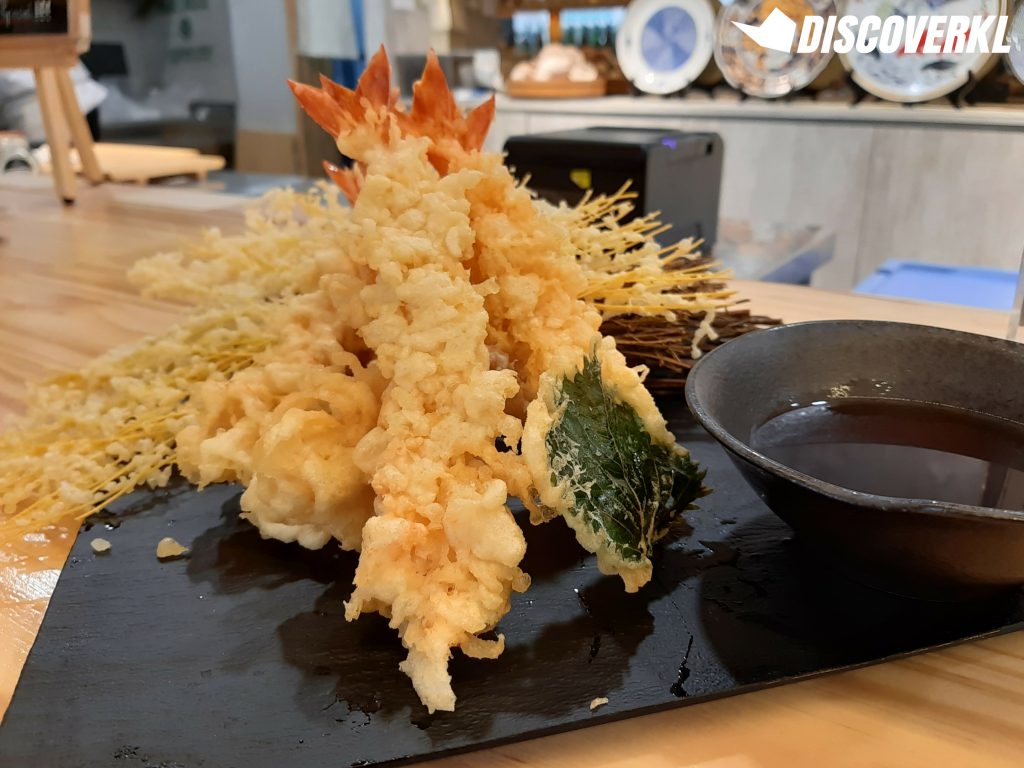 Tiger prawns are used for the Ebi Tempura dish and it's a pleasant surprise because typically, this dish sees prawns no larger than the size of your finger. And it's mostly flour too. Tsukiji No. 8's version sees a fair flour to prawn ratio and you finish satisfied—not bloated.
We figured that the deep-fried floral arrangement was purely for décor purposes but were later educated that it's made from noodles and is entirely edible. Slightly messy to consume but worth a try for its addictive Mamee crackers flavour. Also, another plus point for this dish: each person gets his or her bowl of tentsuyu dipping. No more double dipping for us!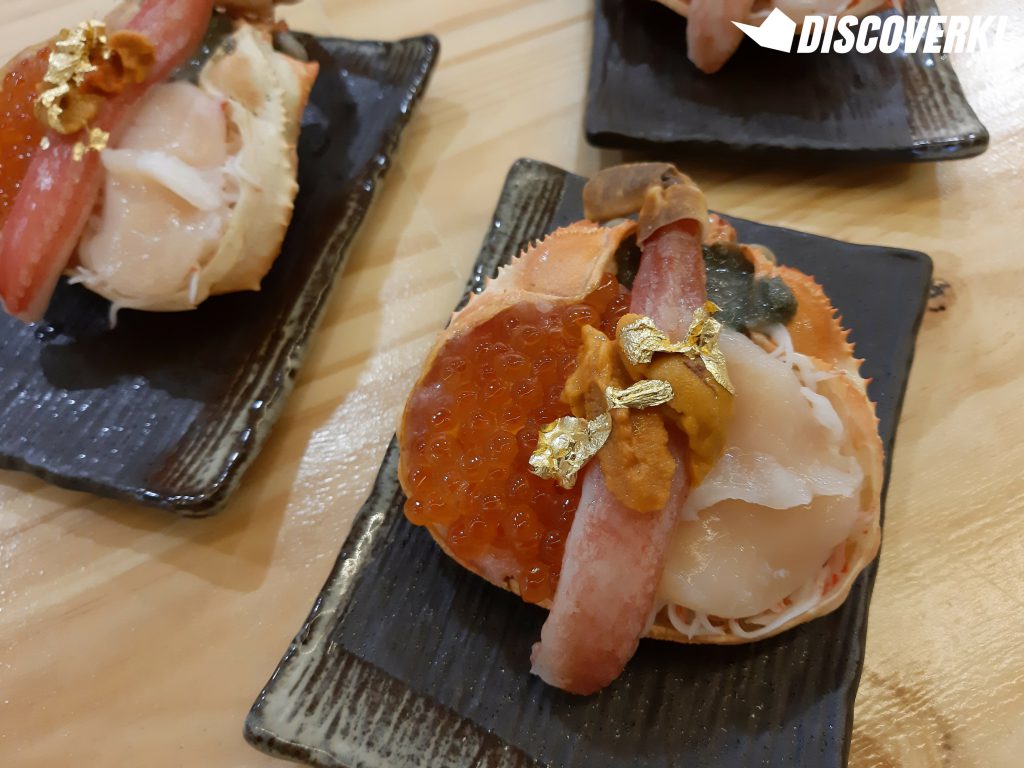 We'd have to admit: Ocean 8's presentation is pretty impressive.
Although it is a dish that is not foreign to KL-ites, the way it's presented probably is.
Nestled within a crab's shell are 8 ingredients of the sea: scallop, prawn, crab, fish, ikura, crab paste and some gold flakes as garnish.
Filled to the brim, eating this dish gracefully proves to be quite the challenge but one worth tackling for sure.
The ikura used in the dish was fresh and bursting with flavour while the uni adds a sweet flavour to the overall savoury bowl.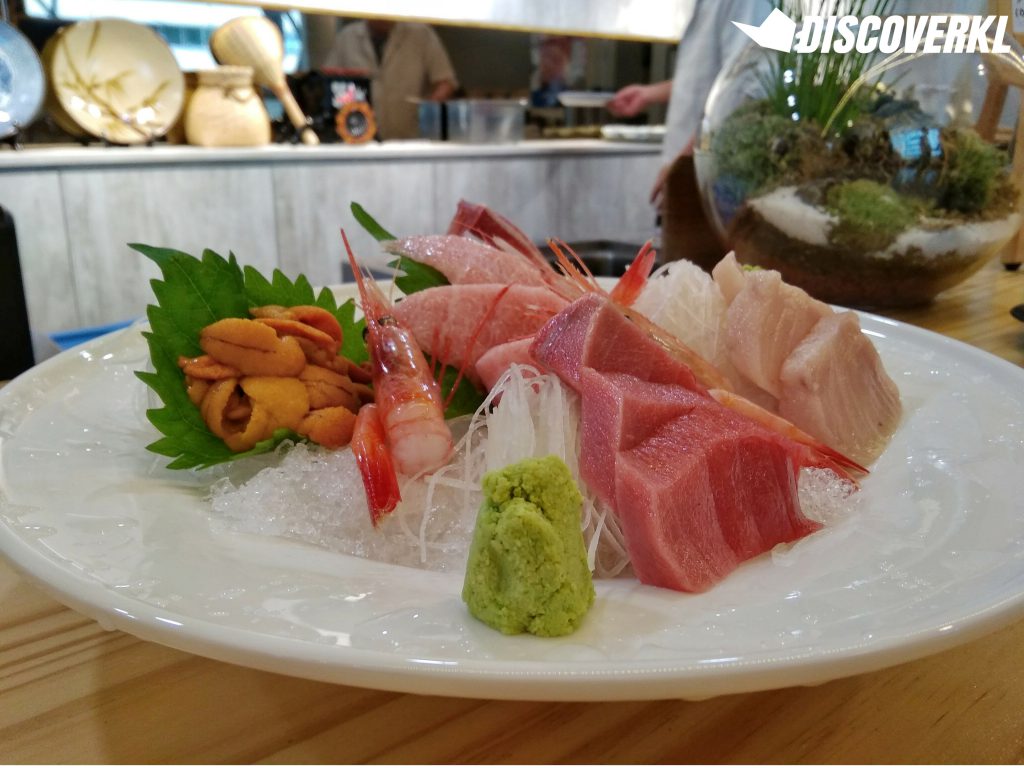 We had the Sashimori 6 dish next.
Our platter consisted of white tuna, otoro, chutoro, amaebi (a sweet prawn) and uni—all resting on a bed of ice to keep them nice and fresh.
Do note that each platter would differ, depending on what's in season.
The cuts of sashimi were creamy and melts in the mouth; its freshness unmatched. It was my first time trying the uni and as VenXhin puts it, "they make for a good snack". If you're keen, you can even order up an entire platter of uni as it's served as a dish here at Tsukiji No. 8.
Personally, the amaebi left a fishy aftertaste that I wasn't accustomed to. VenXhin and Iylia enjoyed the amaebi better but as it's my first time trying fresh prawns, it took me a while of getting used to.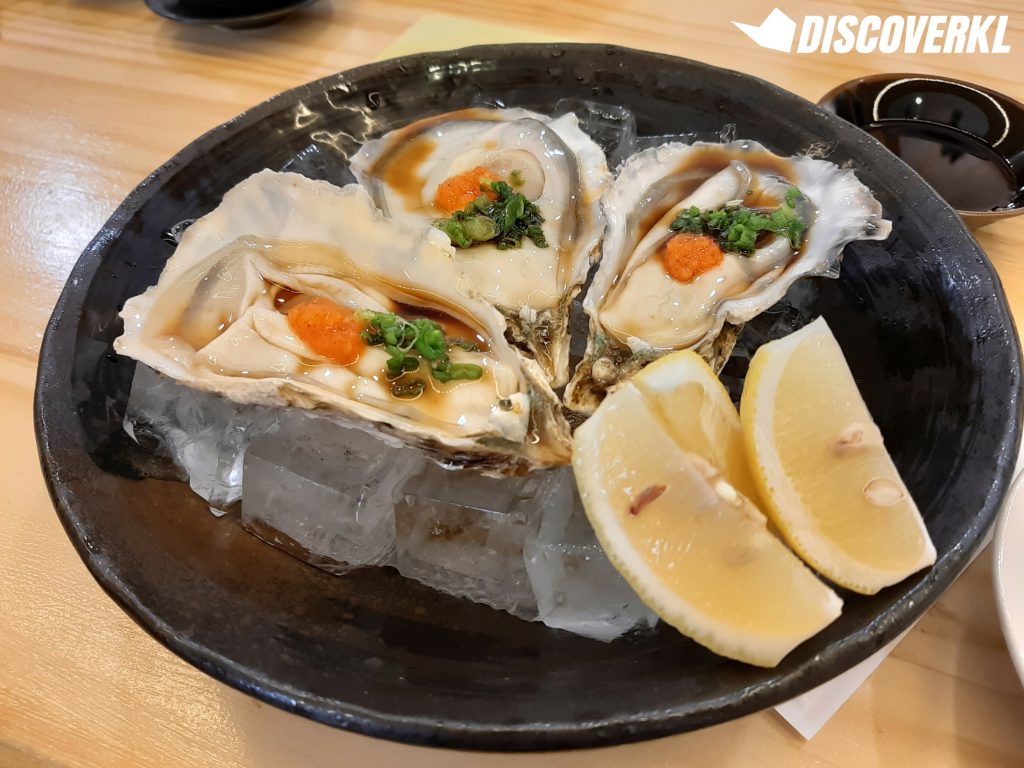 Resting on a bed of ice, we had some Raw Oysters, served with wedges of lemon.
Oysters, in general, are an acquired taste and while VenXhin enjoyed it, Iylia and myself found the slippery texture to be a bit of a shocker.
Once we started chewing it though, we could really savour the pillowy, slightly chewy texture of the oyster and the freshness from the squeeze of lemon—the lemon really helps if you're first-timers like us.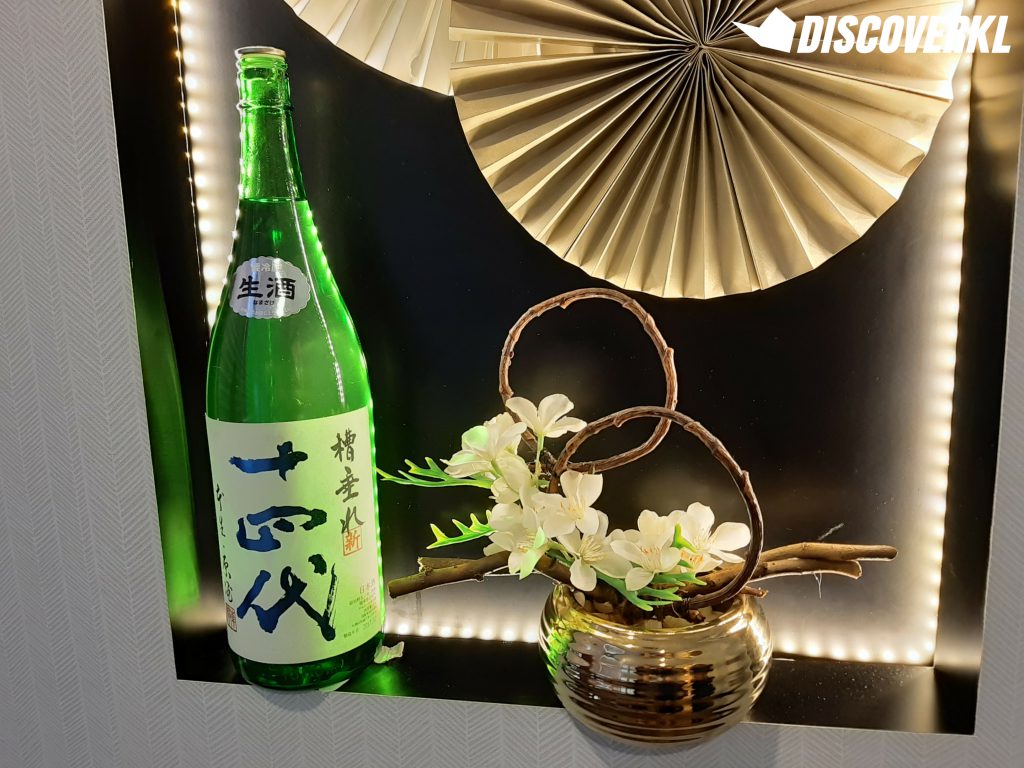 We didn't get to sample the sakes while we were there, but then again, all 3 of us could not stomach another ebi tempura let alone a whole glass of sake.
Tsukiji No. 8 houses more than 80 sake brands, all of which are handpicked by the team. In fact, they even have a prized RM4k sake which was hand carried from Hong Kong!
This sake was typically reserved for emperors only but can now be enjoyed by commoners like us—commoners who are able to fork out that handsome sum, that is.
Prices for Tsukiji No. 8's other sakes start at a more conservative price of around RM100, but some do scale up to the RM1k mark.
Tsukiji No. 8's definitely off to a good start with their offerings and one thing's for sure, you definitely get what you pay for here. Our top picks would be the Ocean's 8 and Sashimori 6 dish.

Tsukiji No. 8 
Address: Lot 136/8, 1st Floor, Wisma Lim Foo Yong, Kuala Lumpur
Website: Tsukiji No. 8
Tel: 03-2143 8889