Good looking food always makes me dubious, much like how I am with good looking folks—you can't possibly have a pretty face and a kick-ass personality too, am I right?
Wrong. 
Just like how supermodel-like friends prove me wrong, so has Aka Café's adorable desserts.
Spoiler alert: The desserts here are next level on the satiety and appearance scale.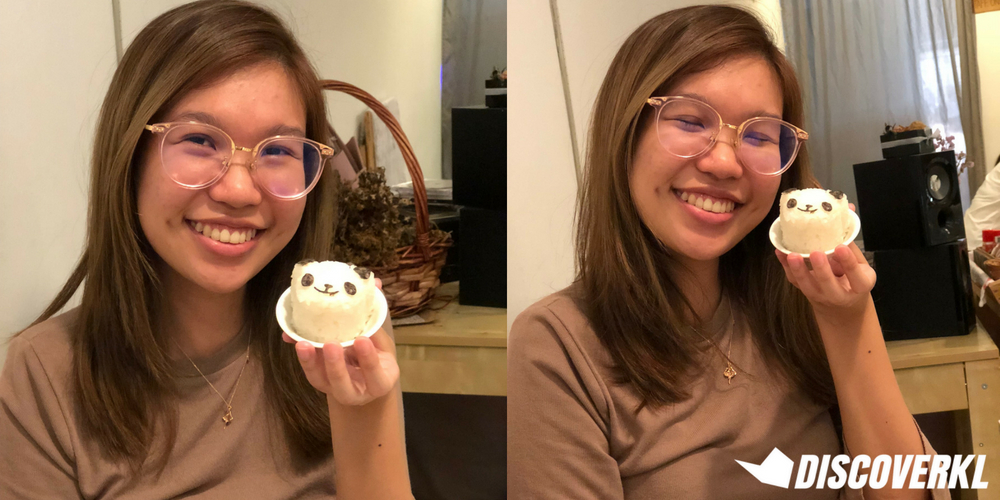 Aka Café is a mother-daughter venture in Taman Danau Desa and the term "aka" is actually an abbreviation of both the co-founders' names. It also stands for "red" in the Japanese language.
When asked, the team shared with DiscoverKL that the term "red" doesn't actually have a special meaning to them.
The way I view it though, the colour red is fun and playful—all things which Aka Café embodies.
You'll see it in the way that chemistry test tubes and beakers are used in the presentation of desserts, and cakes include well-loved Spirited Away characters like Totoro and No Face.
Fun fact: The pair behind the café are actually big fans of Hayao Miyazaki, the director for films like Spirited Away and My Neighbour Totoro.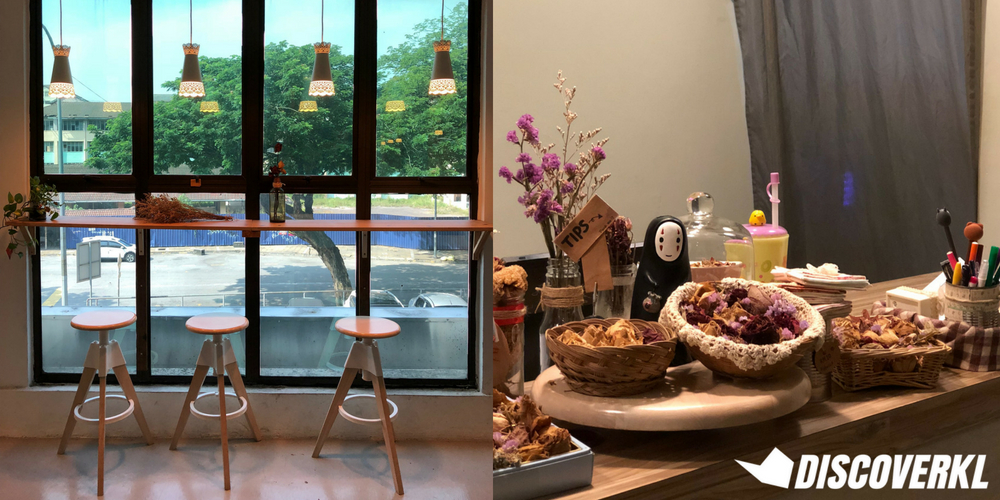 Aka Café is divided into 2 separate spaces, each with a vibe of its own: the main area plays out like a regular café with a warm, homey setting. A small walkway and mid-length curtains act as a divider leading to the 2nd space where you'll get to dine on a legit tatami table.
There's also a full-length glass window which is unobstructed by any curtains or shades, so feel free to snap some shots here, whilst seated on the wooden high stools.
Our pick: We chose to take our seats in the main area as it had a cosier ambiance. The next round though, we'd definitely give the tatami seating a go.
When the desserts were placed before us, naturally we were spoilt for choice.
Everything looked so good.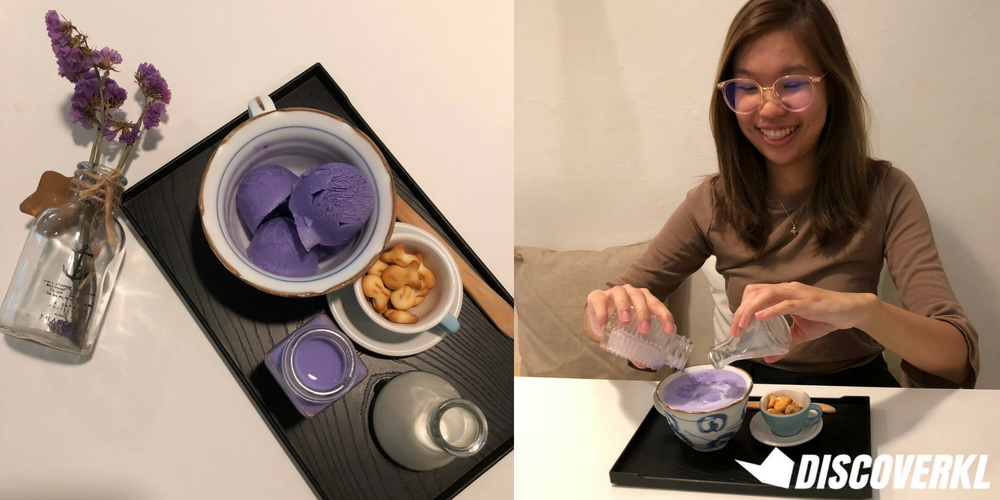 Case in point: the Taro Ice Balls. 
The dreamy purple dessert has a yammy aftertaste with a rich coconut flavour though we can't quite figure out where exactly we've enjoyed these particular flavours. All we knew was that it reminded us of the good ol' childhood days. Coconut, in the form of santan, is a common ingredient for many a Malaysian dessert so if you're looking for something with a local touch to it, we would recommend giving this one a go.

We had the Pink Lab Mochi next. It's unfortunately part of the seasonal menu and likely won't be a permanent fixture at Aka Café. The team are playing by ear as of now and don't have a set final date for the dish just yet.
Barely passing chemistry back in high school, it felt like I was given somewhat of a second chance to play chemist by mixing the test tubes and beaker of strawberry yoghurt together. If you're into slightly sour desserts, you would appreciate the strawberry yoghurt. Its flavour profile resembles a strawberry Yakult drink and complements the sweet yoghurt nicely.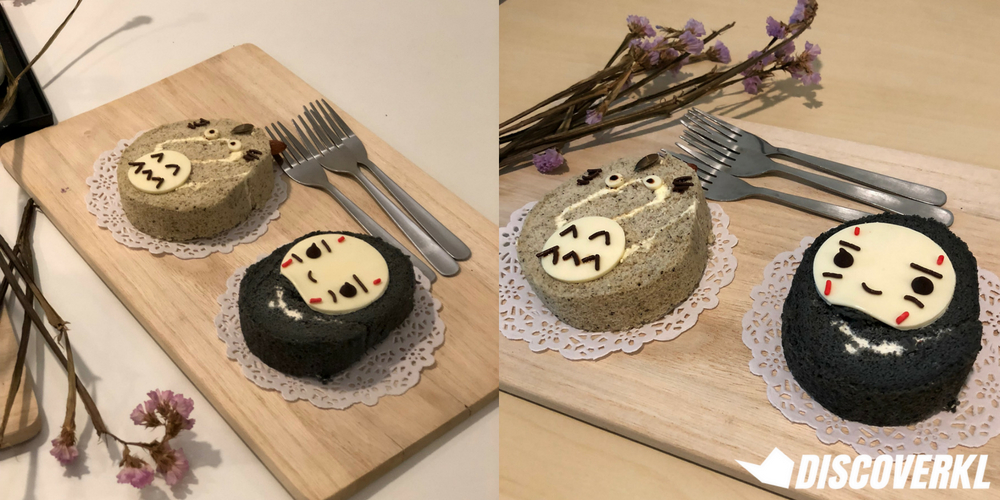 The Totoro and No Face cakes are sesame and charcoal-flavoured cakes respectively. Personally, both had a similar flavour and due to this, I wouldn't pick one over the other. Thankfully, they both share a positive similarity, in which they do not taste artificial whatsoever. If I were to pick one though, I'd pick the charcoal No Face cake simply by virtue of it having a creamy centre that pairs well with the light chiffon cake.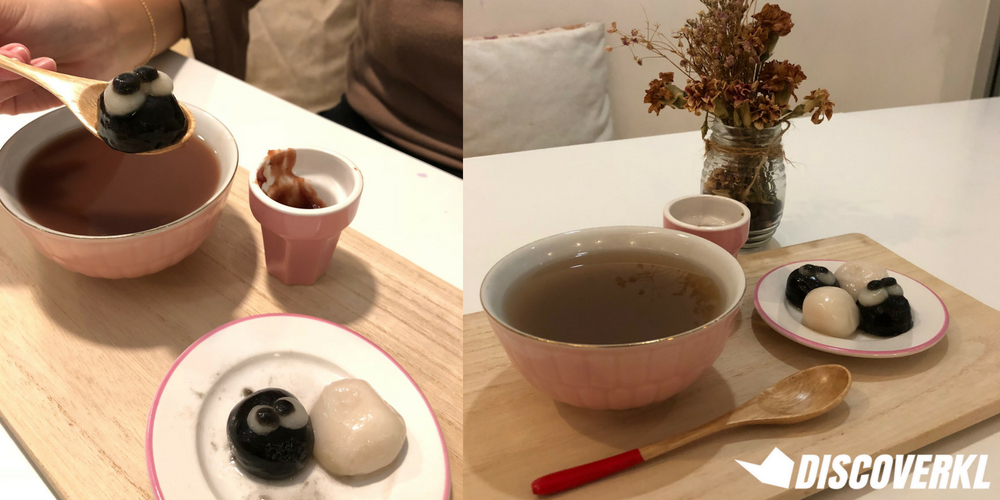 Wrapping up the dessert portion of the menu is the Dust Bunnies Zenzai. The red bean soup is paired with dangos (which are empty mochis). I enjoyed how the red bean soup is comforting. Though I'm not a huge fan of red bean, this particular one stood out to me. Perhaps this could be attributed to the fact that actual red beans are used within the soup. The dangos, though they are empty and could very easily taste starchy, was surprisingly chewy and aromatic.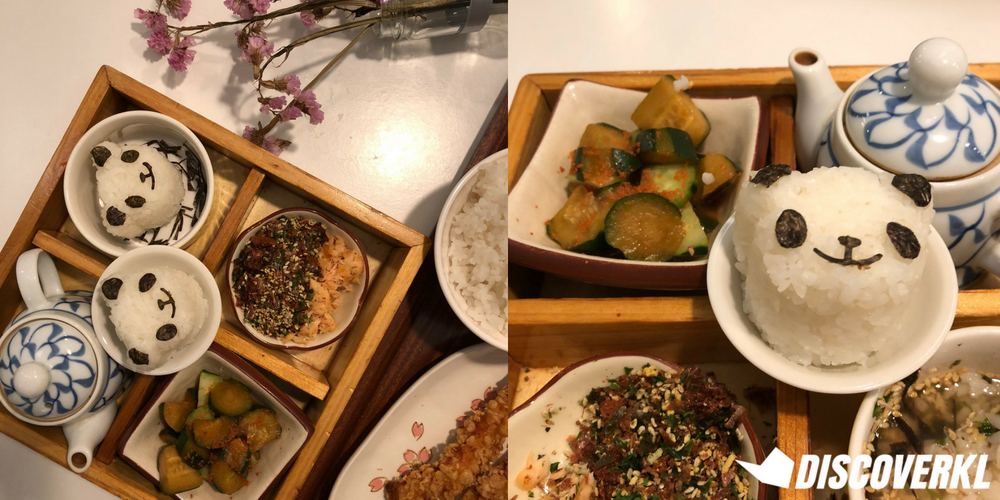 The Salmon Ochazuke is a set consisting of white rice, cucumber, salmon flakes and furikake seasoning. It's served with a side of green tea genmaicha which is meant to be poured over the rice.
Admittedly, I had my doubts but the green tea, mixed in with the rice and savoury elements actually made it taste more like soup. The crunchy cucumbers, on the other hand, were fresh and light and balances out the furikake and salmon.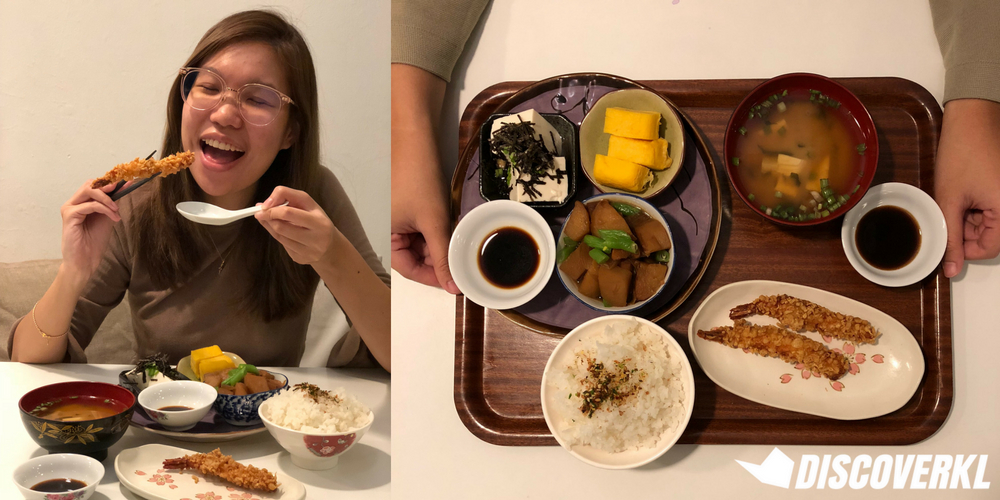 The Aki Bento is rice with tofu, tamago, miso soup and fried tempura shrimp. The wholesome meal is great when compared to other Japanese bento sets out there. It's the crunchy tempura shrimp, fluffy tofu and tamago that did it for us.
But considering how we were left thoroughly satisfied by the desserts, we felt that the main meals couldn't quite measure up. Still, it's pretty damn good Japanese food, and the fact that it aces in the presentation category too, gives it extra brownie points.

Aka Café
Hours: Thursdays-Tuesdays: 12pm-9pm, Closed on Wednesdays.
Address: No 21-1, Jalan 109F, Plaza Danau 2, Taman Danau Desa, Kuala Lumpur
Website: Aka Café
Tel: 03-7971 8282