If you are in for a laugh, then you are on the right page. Many of us are finally latching on to the idea of stand-up comedies, especially those who have absolutely no filters. These shows are raw and often times depicts the reality of what life is today. Our Malaysian comedians have made a name for themselves in the scene but you're in for a treat because international comedians will also be making an appearance right here in Kuala Lumpur. Here's our pick of 6 standup comedy acts to catch before 2018 is up!
1. The Middle Eastern Comedy Jam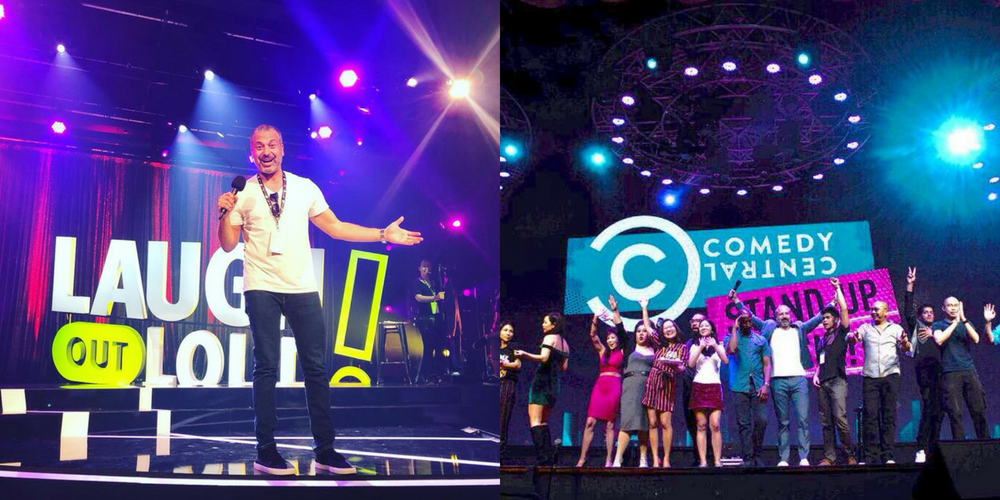 We are excited to hear that there will be a comedy show presented entirely by a middle-eastern cast. A little birdy told us that Ahmed Ahmed is one of them. He is known internationally for shining light on the Middle Eastern comedy scene by being the voice behind his Axis of Evil Show. It features comics such as Maz Jobrani, Omid, Dialili, Tom Papa and Tommy Davidson. Before he blew up in the comedic scene, Ahmed used to make a living off of playing smaller roles like terrorists and cab drivers in Hollywood. Ahmed made his debut in 2011 with his groundbreaking documentary Just Like Us. The comedian is a true believer that laughter heals and that comedy can bridge the gap between communities across the world. Little did we know, Ahmed has actually been living in Malaysia for the past 6 months and is slowly adapting to our culture of living. You might have caught him in action as he was featured at some shows for Crackhouse Comedy Club at KL.
Date: 10 August 2018
Time: 8.30pm onwards
Venue: Manhattan Ballroom, Berjaya Times Square Hotel, KL
Age Limit: 18 years of age and above
Price: RM80
Tickets are available on http://ticketpro.com.my
2. Crackhouse Comedy Club presents Deepak Chandran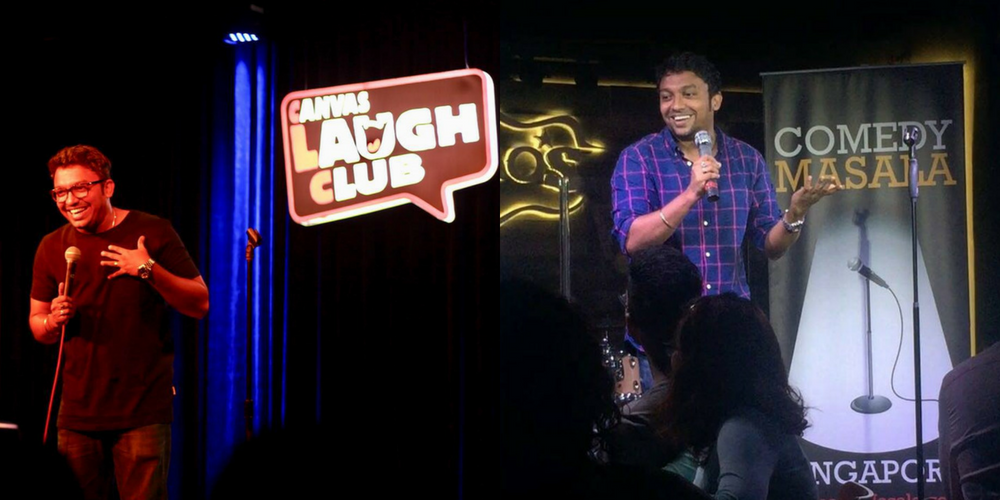 Malaysia's first dedicated comedy club, Crackhouse, is known for showcasing the best of local, regional and international comics with four shows a week. Each show features a different headliner, host, opening act, and occasional guest comic. This time, Deepak Chandran will be featured for his unique style which involves observational comedy with a hint of politics, and a reflective background of the middle-class lifestyle. He is an established host for Singapore's Comedy Masala, and a regular headliner across Southeast Asia. Anyone who digs jokes and can relate to life as an Indian, I'd reckon that this show would be right up your alley.
Date: 10-11 August 2018
Time: 9pm-11pm
Venue: Crackhouse Comedy Club, KL
Price: RM 35-RM 200
Tickets available at https://deepakdoescrackaugust.peatix.com/
3. Comedy In The City Walk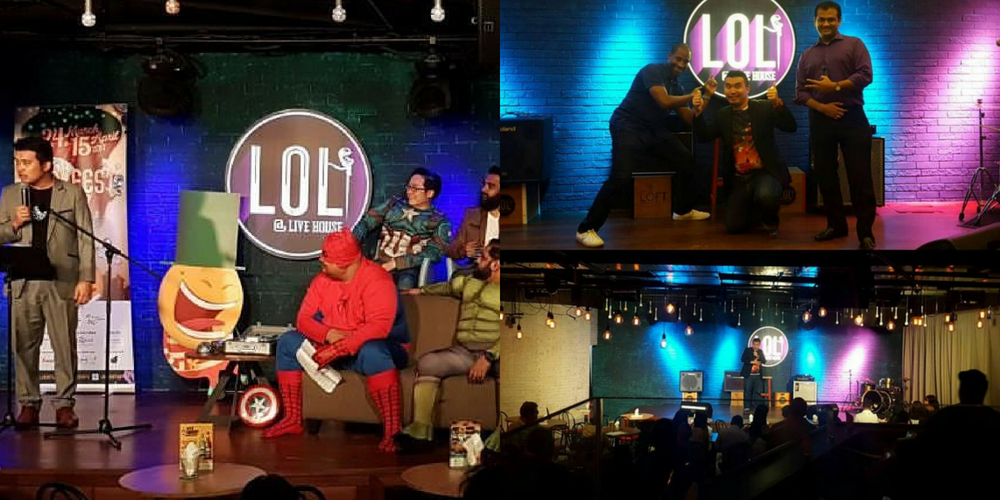 It is happening this week and we are all game for a night of laughter. Phoon Chi Ho is one of the featured comedians for the show, and if you don't know who he is – I'd suggest you search up one of his shows on YouTube! Since he first debuted in the comedic world, Phoon Chi Ho has gained recognition for some of his clean hilarity and inoffensive jokes. Who knew filtered, PG-13 jokes would be good too? 😛 He has been featured in shows like Harith Iskander's Making S#it Up Comedy, KLentong KLan, Anneh Tahpau Teh Tarik Please and many more. Phoon describes his jokes as butter – it is yellow, smooth, and if consumed in excess, might be bad for your health.
Date: 11 August 2018
Time 8.30pm
Venue: Jenerator, KL City Walk
Age Limit: 18 years of age and above
Price: RM50 (online purchase), RM60 (walk-in tickets)
Tickets are available at http://cwalk.peatix.com and http://lolevents.my
4. Jimmy Carr, The Best Of, Ultimate, Gold, Greatest Hits World Tour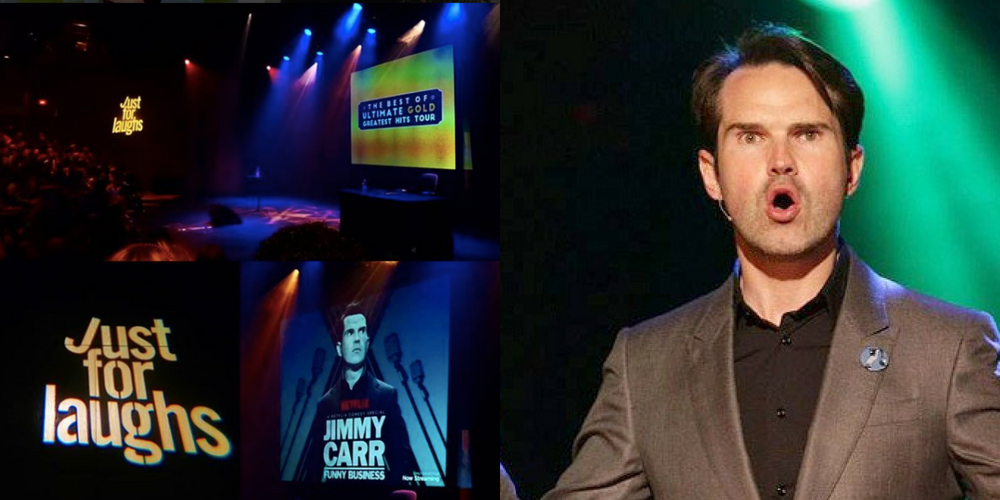 One of the most distinctive comedians in the UK stand-up comedy scene is finally making an appearance in KL and he will be bringing his dark and deadpan humour to our local crowd. Get ready for an amazing night out as he'll be gathering a selection of his best jokes along with his new material for his upcoming show. If you are wondering who Jimmy is, then you should know that he has been in the comedic world for almost 15 years. Bringing his A-Game and his experience to the stage, get ready to get your mind blown with his sense of humour. 
Date: 14 September 2018
Time: 7pm
Venue: HGH Convention Centre
Age Limit: 18 years of age and above
Price: From RM130
Tickets are available on http://ticketpro.com.my
5. Joanne Kam: La La Lian Nationwide Tour
Malaysia's Queen of Comedy is back for another round of touring around the nation. By spreading her infectious jokes and laughter with everyone, we reckon it to be worthy of your time. Her wickedly juicy, loud and brutal humour seems to be a crow dpleaser. If you have missed her show in January, don't worry because there are more dates scheduled. Joanne is set to bare it all in JOANNE KAM: LA LA LIAN – A One Woman Comedy Special.
Hint: Joanne will be taking us back in time to how she was once a timid young girl. Looking at the nation's reigning Queen of Comedy, you probably wouldn't have even guessed that.
Date: 26 & 27 October 2018
Time: 8.30pm
Venue: PJ Live Arts Theatre
Age Limit: 18 years of age and above
Price: From RM580
Tickets are available on http://ticketpro.com.my
6. Kevin Hart's Irresponsible Tour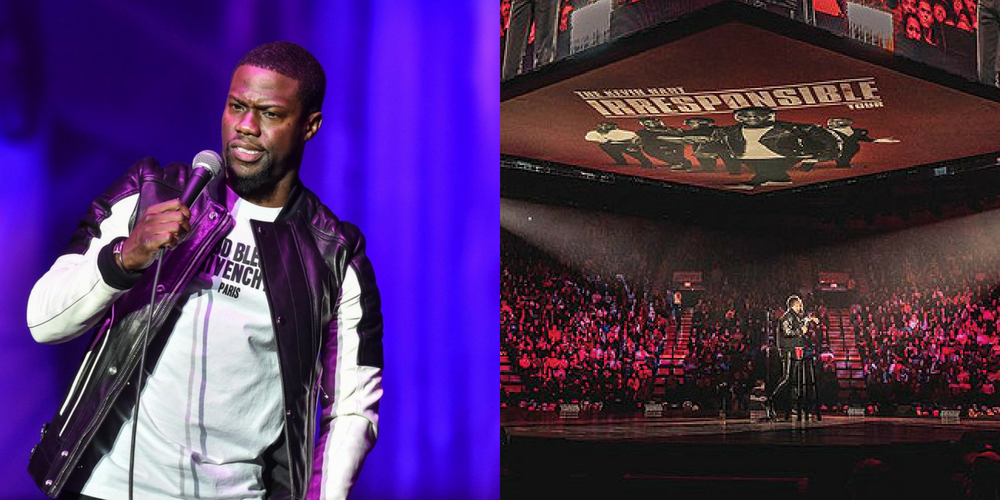 Arguably one of the hottest comedians around, Kevin Hart from America will be headlining his world tour and lucky for us, Malaysia is one of them. Believe it or not, this is actually Kevin Hart's first show in Malaysia. The comedian has appeared in plenty of A-list Hollywood movies, and there is no question that he has created a name and a fan base for himself in our country. If you are looking for some witty, ridiculous and ludicrous jokes that are raw and uncensored by the comedian himself, then this is your chance of a lifetime.
Date: 15 December 2018
Time: 8.30pm
Venue: Axiata Arena
Age Limit: 18 years of age and above
Price: From RM200
Tickets are available on http://lolevents.my
Feature Image Credit: The News (Nigeria). Durian ASEAN