A feast for the senses—when it comes to Whimsy, this is no mere understatement because essentially, that's what you'd get.
Tucked away on the first floor of Block A4 in Publika lies the Whimsy popup dining experience. A partnership with Nathalie Gourmet Studio, Whimsy uses a state-of-the-art 360° projection technology known as projection mapping, resulting in a multi-sensory fine dining experience.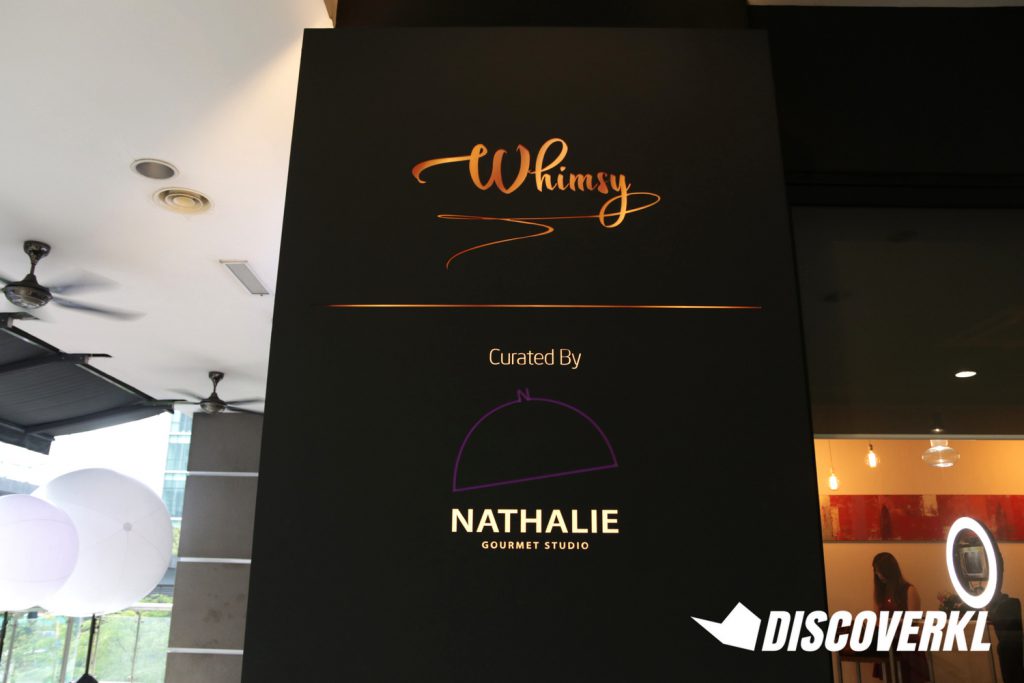 Projection mapping is a technology which allows the 4 walls and table surface at Whimsy to be transformed into a platform where different worlds can be projected.
It took an entire team of experts working tirelessly to create this visual and auditory experience.
And when it comes to food, it is left in the capable hands of award-winning chef Nathalie Arbefeuille and her team of culinary artistes.
Chef Nathalie herself was very hands on throughout the journey and in explaining each of the dish that she had meticulously prepared with her team.
On top of that, she was very accommodating too. Due to my own allergies to eggs, Chef Nathalie personally assured me that her dishes had minimal eggs in them and she would even replace one egg element with more jus.
Needless to say, this was a thoughtful gesture and it's the sort of experience to expect of Whimsy.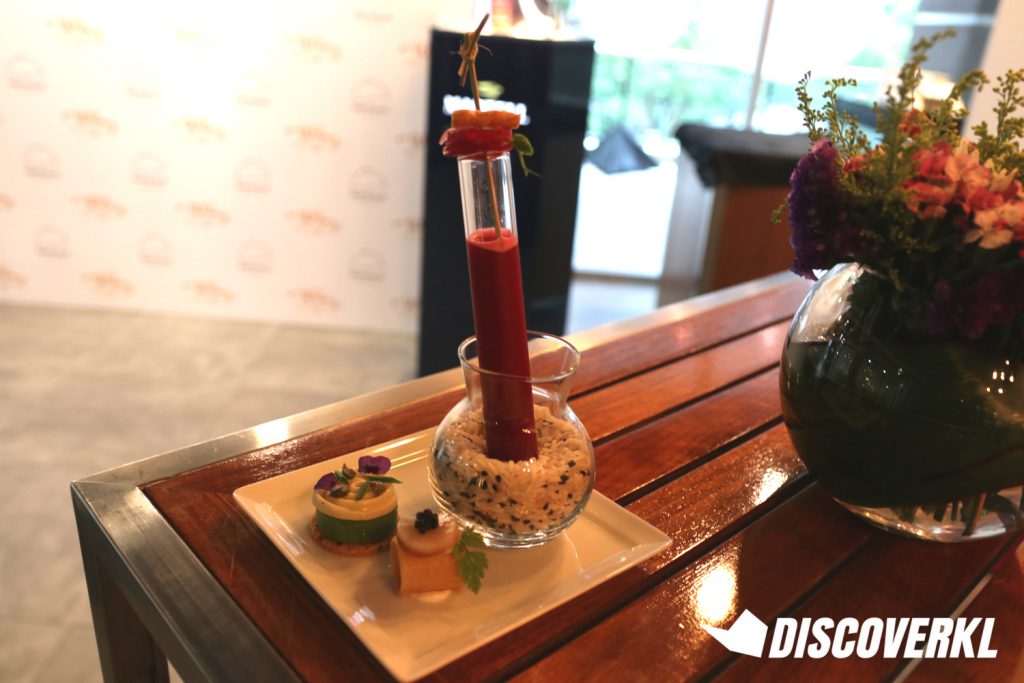 The cinematic journey of gastronomy begun as soon as we entered through the doors, where we were ushered to the lobby of Nathalie Gourmet Studio for some dainty finger food.
This consisted of a Red Detox Juice made of beetroot, a soft Pomegranate Jelly, fresh Smoked salmon and Ginger—all of which tasted like the epitome of health.
Do arrive early and take the time to enjoy the finger food because once you're done, you'd want to snap some celeb-inspired glam shots at the Whimsy photo booth.
After tucking into our finger food, we were led to a separate dining hall and were greeted by large projections of our name—both on the dining table and walls.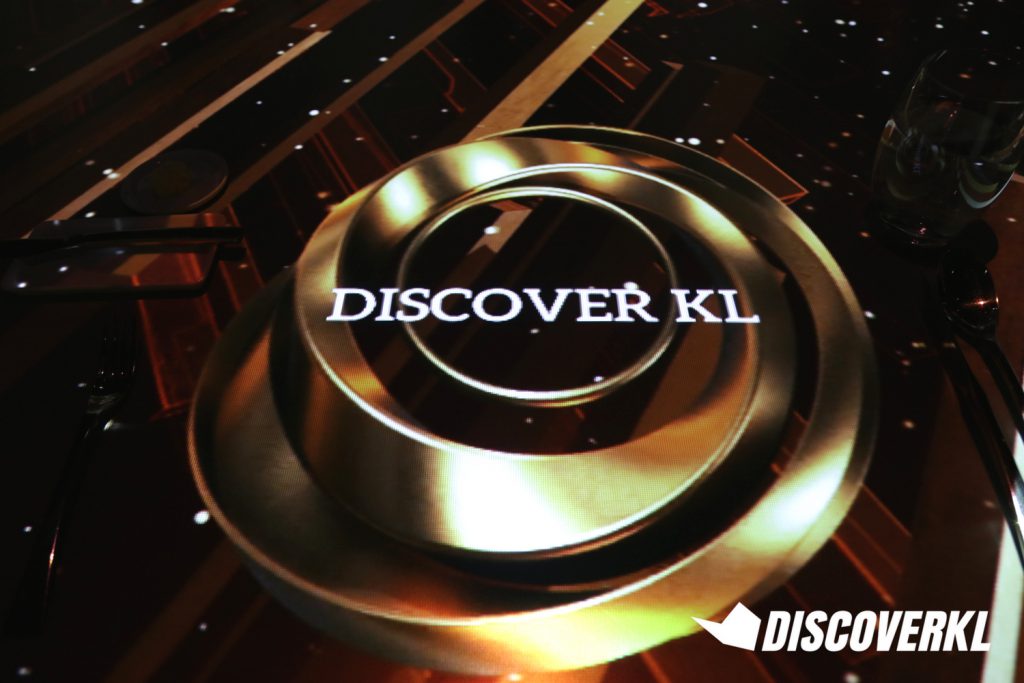 Diners were seated in a group of 10 for the 2-hour-long experience and though it wasn't explicitly mentioned that you should make friends with your neighbours, we would encourage you to do so.
After all, food is best enjoyed with new companions. 😉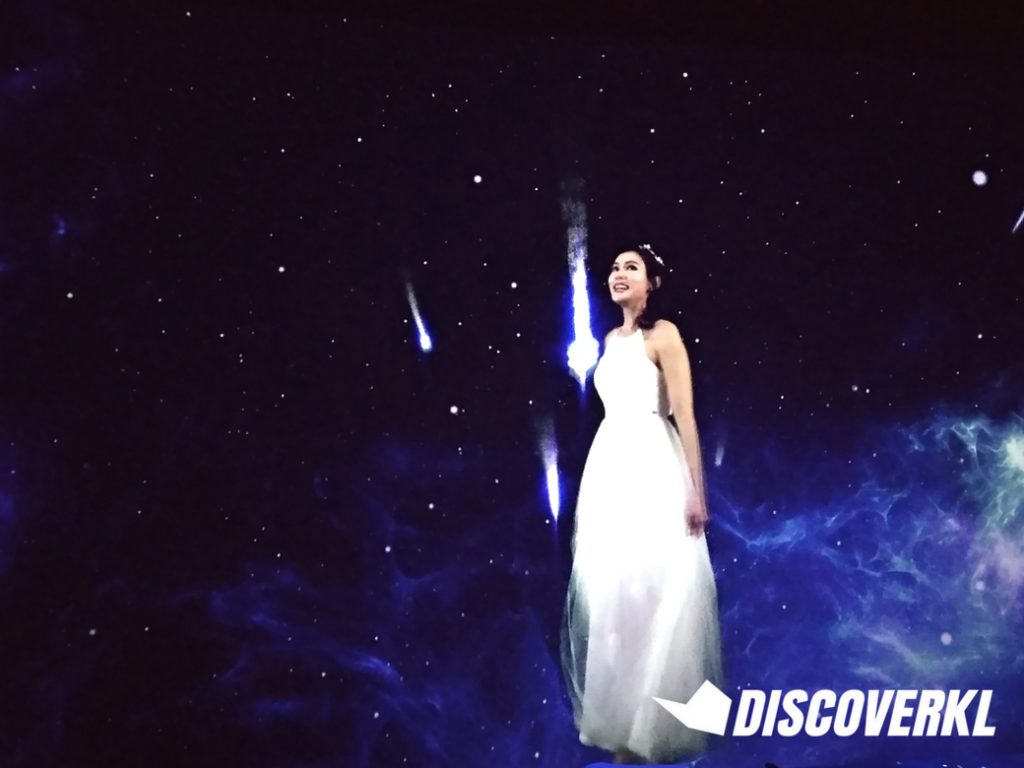 On top of the uber realistic visuals surrounding us, there was also an added cool touch where Daniella, Whimsy's virtual host, guided her guests through the gastronomic journey.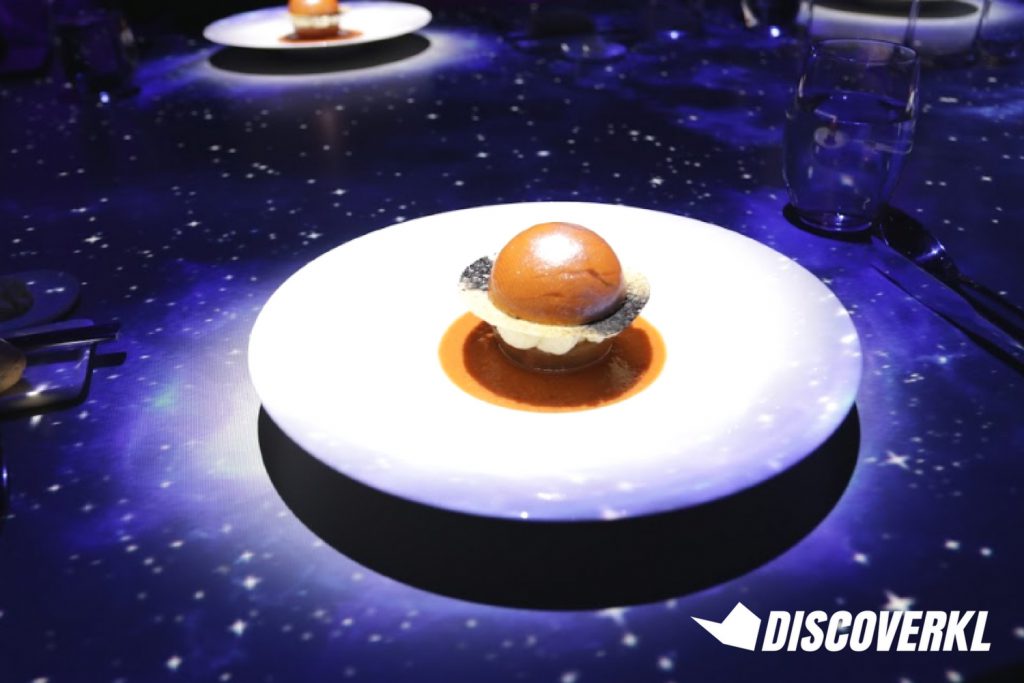 There were 5 worlds in total throughout the experience and the first world's called The Red Planet.
The entire space was transformed into a starry night, complete with shooting stars. We made use of the iPad placed in front of us (each guest receives one to use for the night) to view our horoscope reading. All we had to do was point the iPad camera at the projected space with our specific horoscope and the reading would appear. For instance, Virgos are modest and shy whilst Scorpios are determined and forceful.
The first starter of the evening's a Tomato Mozzarella New Age made with Japanese momotaro tomatoes in three textures, rich basil pesto and mozzarella cream.
The tomato resembled a martian planet with a sparkly planet ring and there were even delicate grooves carved onto the surface of the momotaro tomato to mimic an actual planet.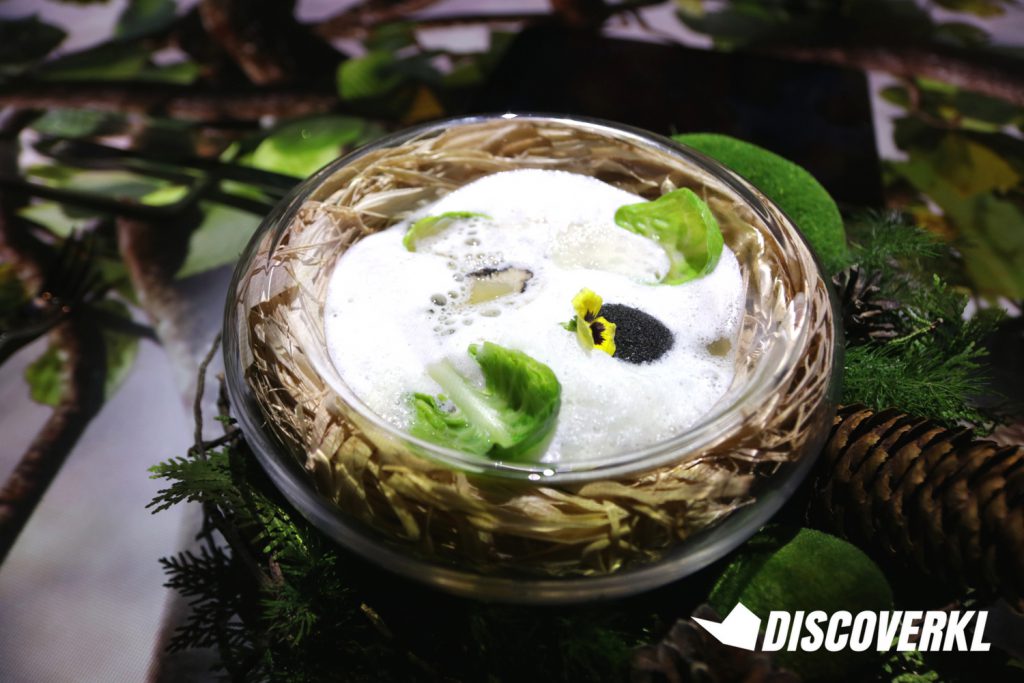 Meanwhile, clouds surrounded us as we set sail into the next world called In The Woods.
With birds chirping in the distance and mushrooms popping up everywhere, we were served a dish that's in line with the theme.
It's a crispy foie gras, artichokes, porcinis, shaved truffles and a duck and truffle consommé.
The dish was presented in an artful manner and was almost reminiscent of a mini terrarium garden. complete with leaves as décor. The broth's light but extremely flavourful and considering how the following dishes are heavier, this dish is just right.
We began to notice how the room had gotten slightly chilly and Chef Nathalie rushed in, urging her guests to break the ice.
We began knocking on the table gently, and that caused the ice to break as we slowly sunk to the bottom of the sea bed.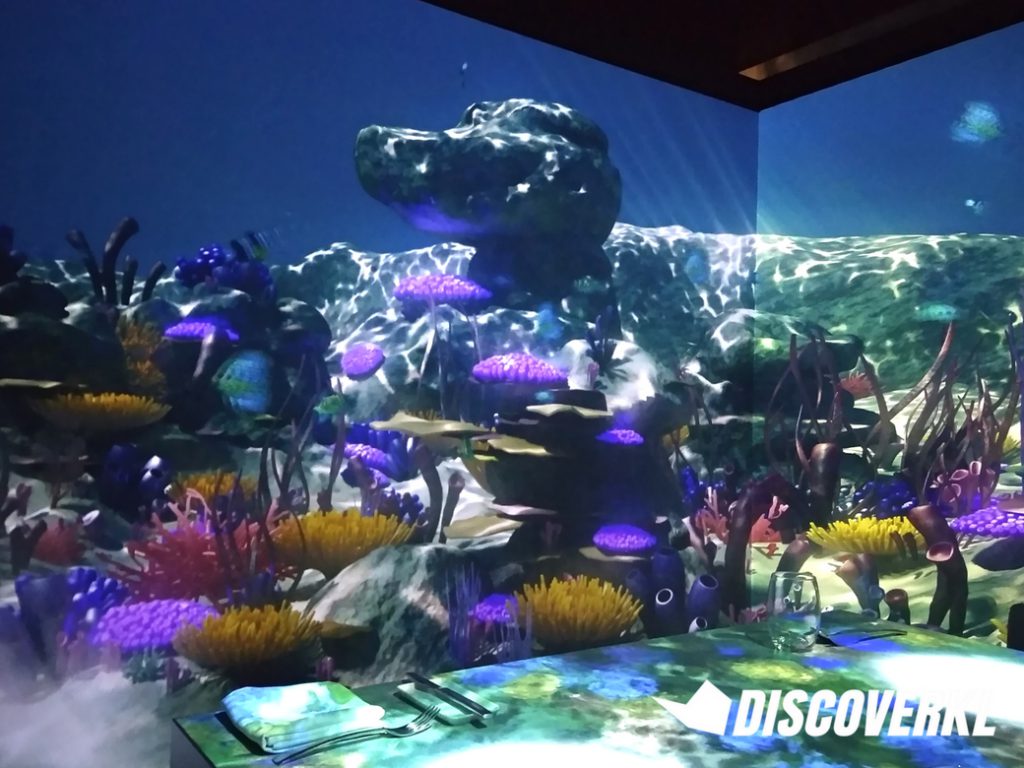 In the Under Water world, it felt like we were dining in a large aquarium with plenty of fishes, corals and reef around. The detail is amazing and we found ourselves looking around for Nemo and Dory though they were of course, nowhere to be found.
The 3rd starter consisted of Caramelized Hokkaido scallop, poached oyster and pearl cream, dieppoise sauce and mushroom mousseline.
What's fun about this dish is how it's presented.
We watched as virtual fairies lit a fire over a virtual BBQ stove and our virtual meal was subsequently prepared.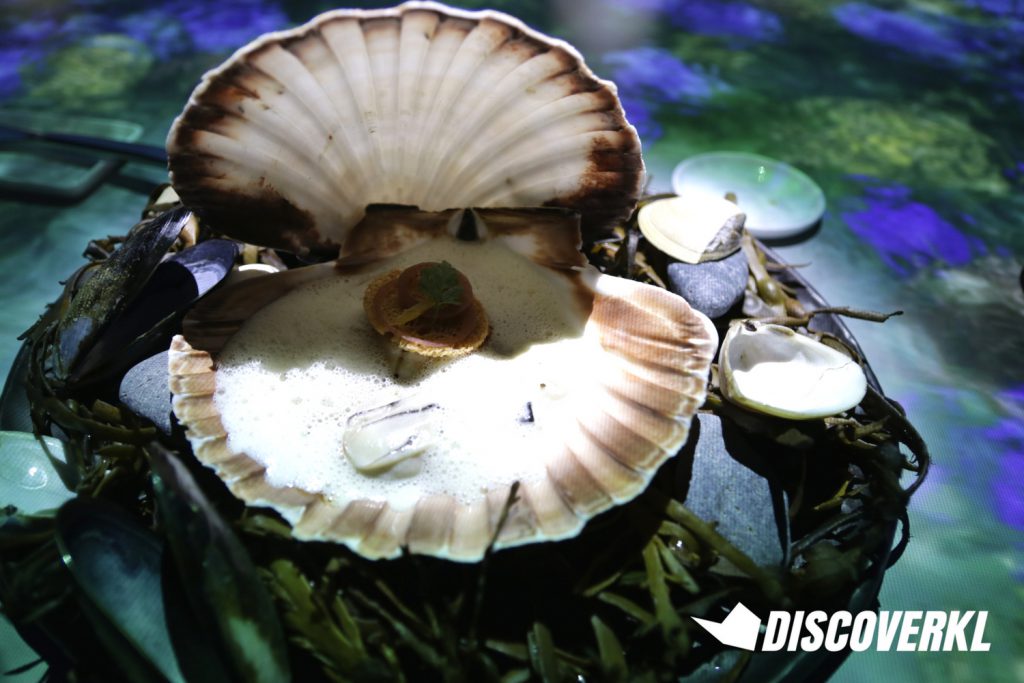 "Your little fairies have created your meal. You're now in the middle of the ocean" Chef Nathalie mentioned when she presented her dish.
And boy have the fairies created a feast.
The seafood's light and creamy—the sort that melts in the mouth. But the real star is the dieppoise sauce and mushroom mousseline which gave the fresh seafood added flavour.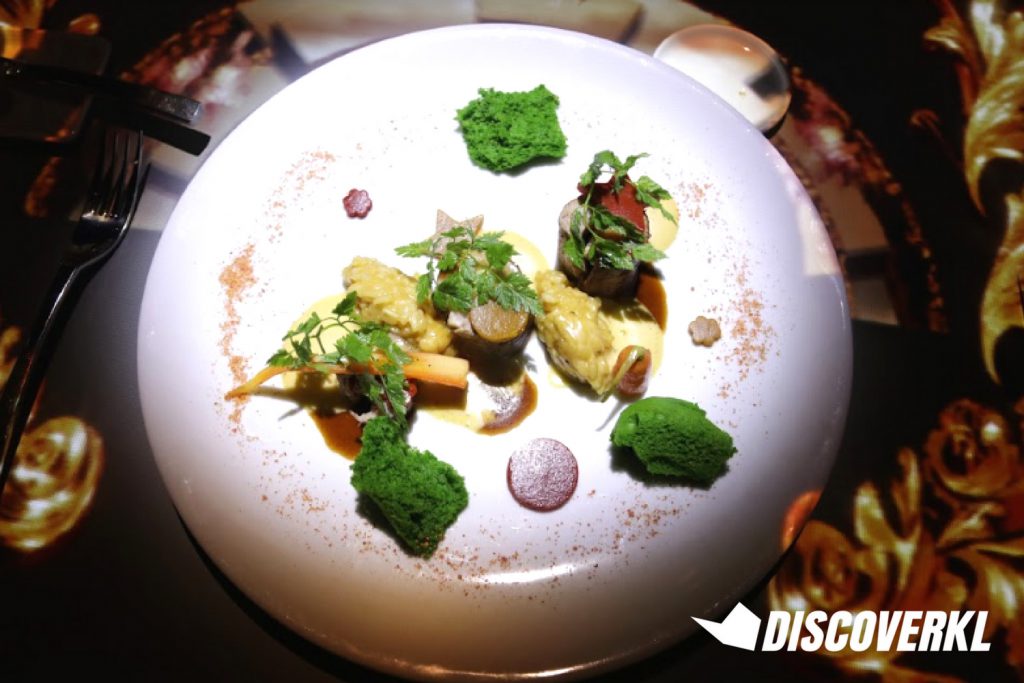 When Chef Nathalie reappeared, we knew something was off.
"It's gone really quiet in here," she said and the Whimsy guests were encouraged to clap loudly, knock on the table and make lots of noise. This would of course reveal the 4th world: Circus.
We felt like kids again as we were transported to a night-time carnival, complete with fireworks going off in the background. It felt somewhat nostalgic as we watched the colourful merry-go-round spinning in the distance.
The main course is veal, saffron and capsicum jelly and ground sea influence.
The dish was extremely flavourful and the parsley chiffon stood out while the paella remained as the comforting element in the platter.
For non-beef eating guests, the main course can be switched to chicken with advance notice given at least 2 days prior to the experience.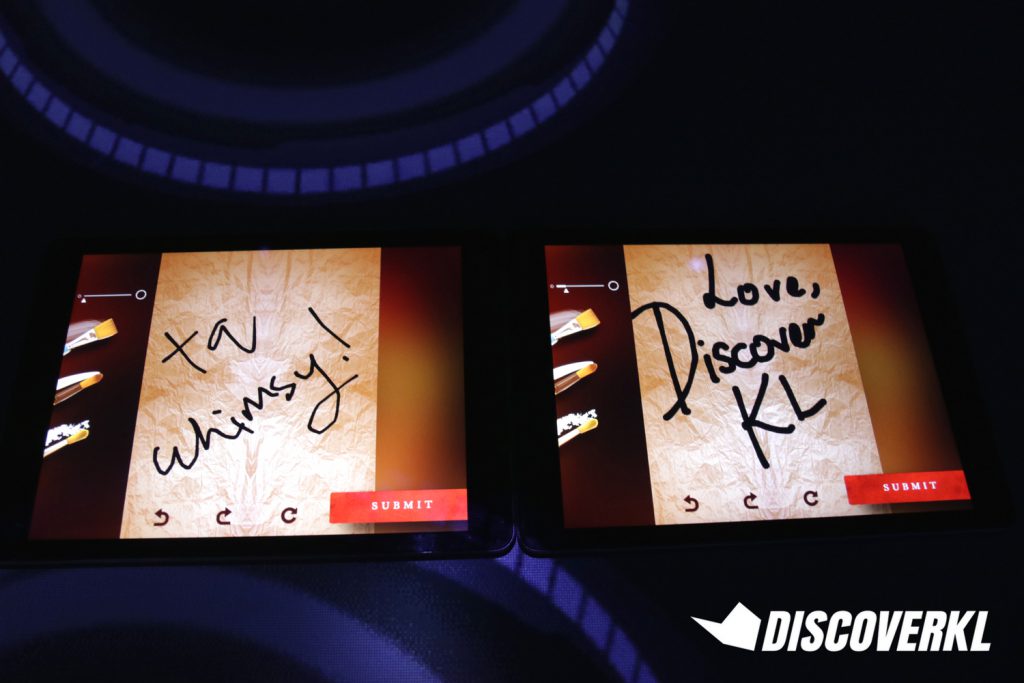 As we arrived at the final part of our dinner session, we noticed lanterns flying in the night sky surrounding us.
Chef Nathalie told us that we could use the iPad to write our own well wishes as many times as we wished and they would be etched on the floating lanterns.
Sure enough, it did.
As we enjoyed the lantern-filled scenery, we tucked into the Make A Wish Perfect Apple dessert. It is a preserved lemon mousse, fennel, green apple and dill coulant, ivory cocoa crust and crumbles.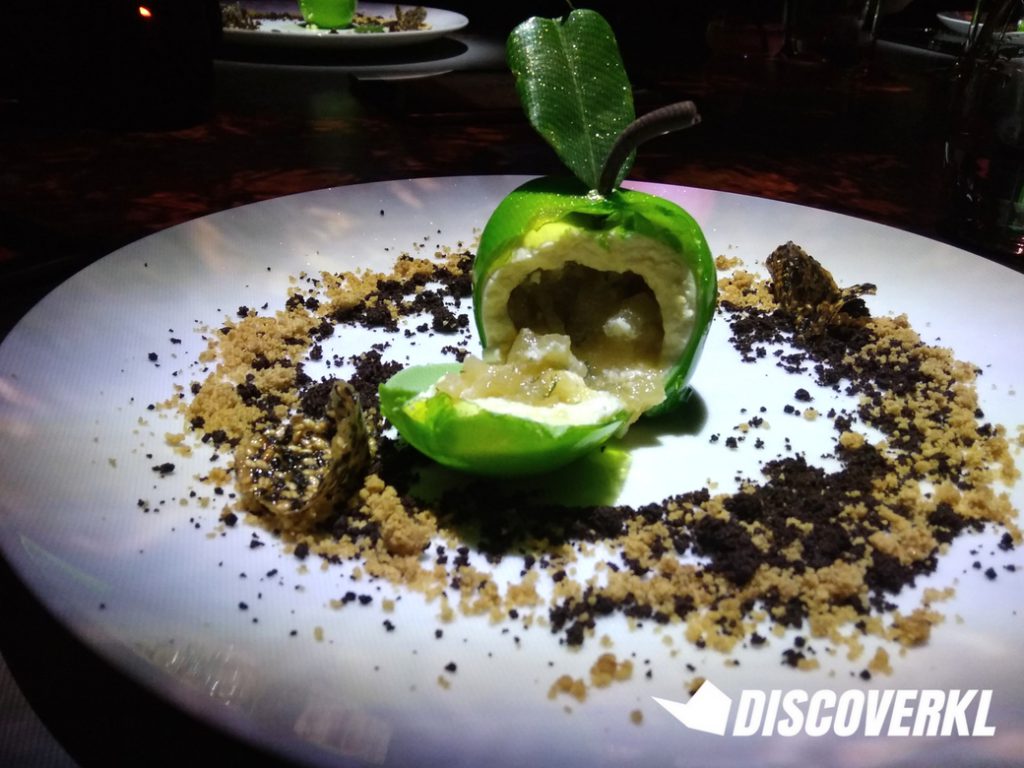 The dessert was a clever mix of sweet and sour, so whether you have a sweet tooth or prefer sour treats, you would enjoy the dish that Chef Nathalie has prepared. It's inspired by Snow White too!
After savouring our dessert, host Daniella appeared one last time, accompanied by techno music. She encouraged all of her guests to get up and dance before an Exit To Reality sign appeared above the doors, signalling the end of the experience.
Where fine dining experiences go, Whimsy has set a bar that's sky-high because in one night alone, you'd find yourself transported to 5 different worlds, each with its own sumptuous dish.
Personally, I'd find the RM699 price tag befitting, because behind the extraordinary performance lies a dedicated team of sound and light, as well as culinary experts.
Besides, where else would you find little fairies conjuring up a make-believe meal before a seafood feast is magically placed right before you? 😉
The Whimsy experience will be ongoing from May 14-July 31 and there are 2 sessions daily, one at 6pm and the other at 8pm.

Whimsy Malaysia
Hours: 6pm and 8pm, from May 14-July 31, 2018
Address: Unit A4-01-5, Solaris Dutamas, Jalan Dutamas 1, Solaris Dutamas, 50480 Kuala Lumpur
Website: Whimsy Malaysia 
Tel: 010 2167227