With Mandarin jazz and bar tunes playing in the background, you'll know that you've arrived at Fu Luck Bar, KL's latest watering hole.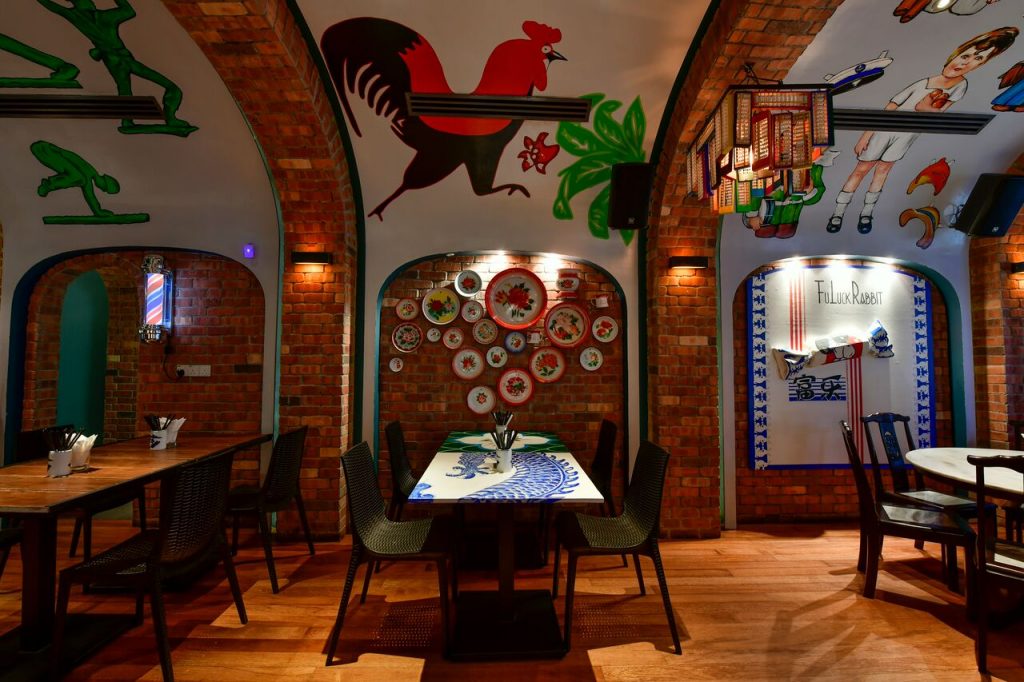 The bar's moniker stands for prosperity + happiness in Mandarin and in Cantonese, it stands for the tongue-in-cheek term of "pants down" — perhaps befitting of the carefree night ahead.
The vintage-themed bar will make it feel like you've been transported right back to the '70s.
With an abacus chandelier, a life-sized White Rabbit candy décor, ol skool TV screens and a whole gallery of nostalgic pop culture moments, it injects a fun personality into the setting of a bar.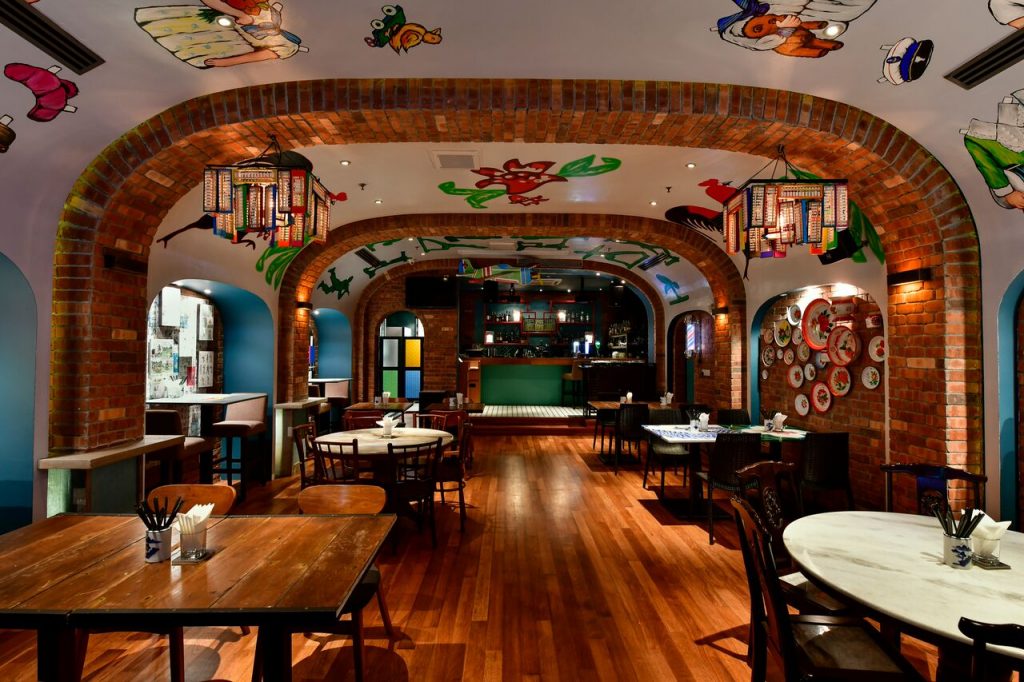 You'll find that 80% of the 80-seater bar's furnishings, accessories and props have been reconstructed or are custom-made/handcrafted.
Currently, it's also the only bar in the city that serves wantan noodles from the 62-year-old Pudu Chan Fatt Wanton Mee stall, a recipe which is more than 6 decades old.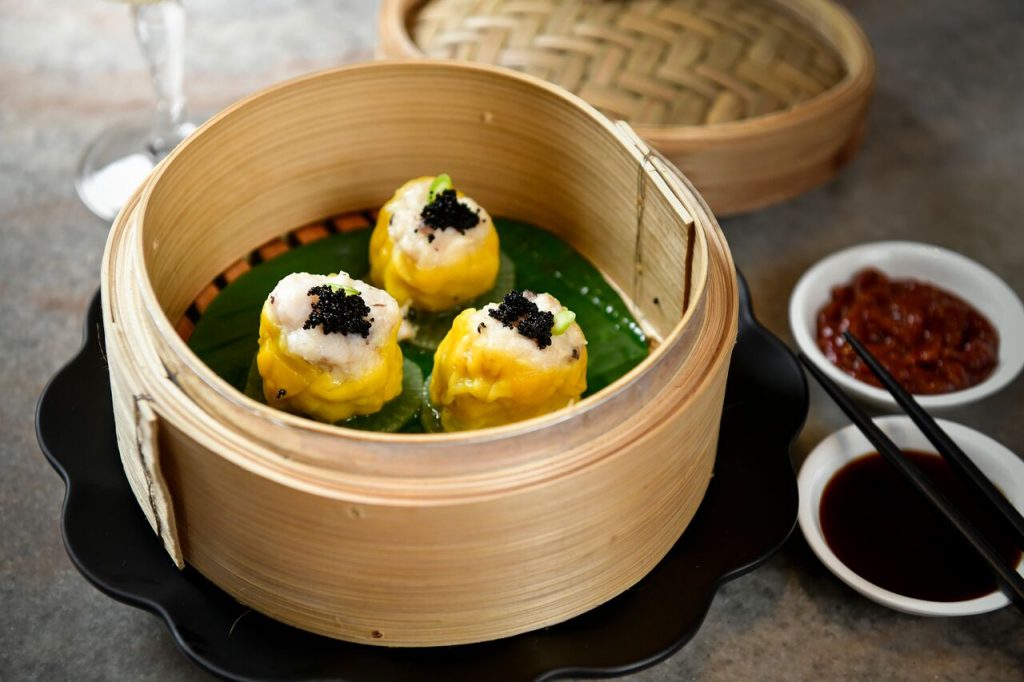 Whilst sipping on ice kacang cocktails or jasmine tea cocktails, tuck into signature classics like dim sums, wantan noodles and steamed pork dumplings with caviar.
Raymond Lim of Restaurant Lifestyle Asia shared, "The food menu reinterprets the humble dim sum experience in a snazzier environs. Traditionally enjoyed in the day, dim sum is casted here as an oriental tapas concept, riding on the ubiquitous 'sharing plates' trend which is the rage now from New York to New Delhi."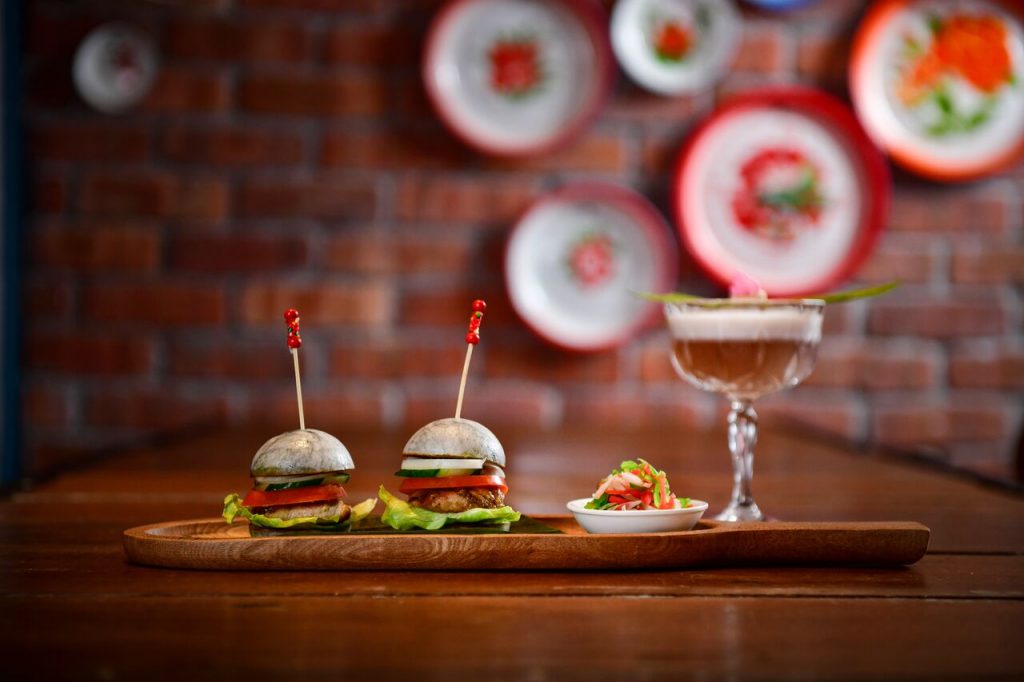 Their aim is to combine timeless plates like steamed or deep-fried dim sums with contemporary items such as Chinese-inspired salads and "bao-wich sliders" which is basically a cross between a mantou bao and a sandwich.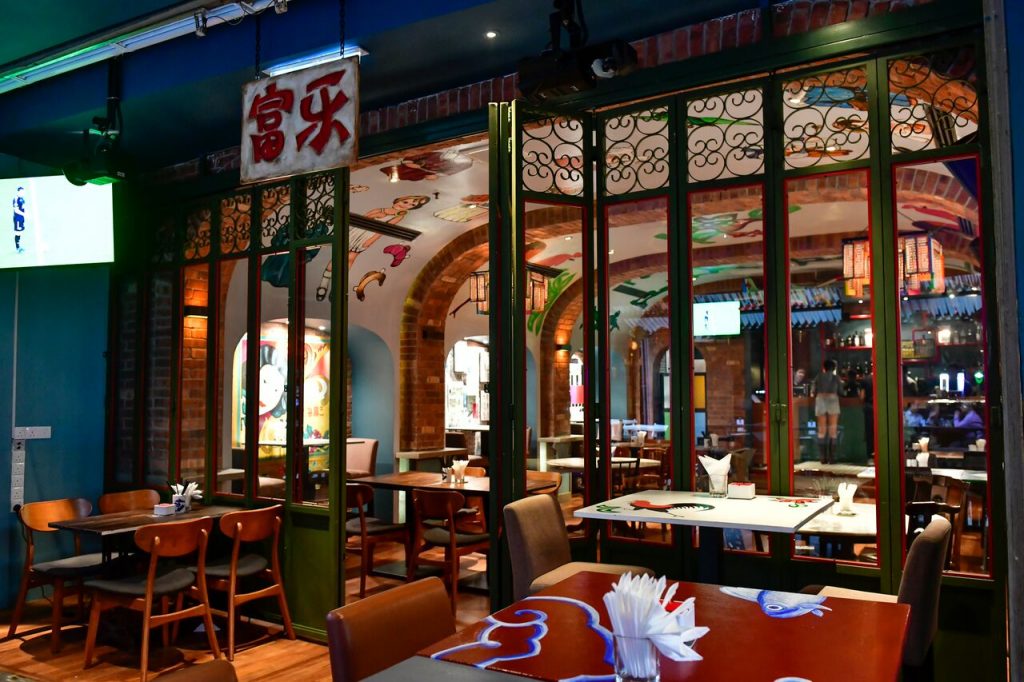 Are you ready to dive right into nostalgic times at Fu Luck Bar?
Fu Luck Bar @ TREC KL
Address: TREC KL, 438 Jalan Tun Razak
Website: Fu Luck Bar
Tel: 03-2110 6938
All Image Credit: Fu Luck Bar