Sunway Geo Residence is a new condominium lot in Sunway City, and right downstairs, is what would resemble a mini shopping mall, offering the residents conveniences just an elevator ride away. There are a lot of cafés, and even a Jaya Grocer—one of the cafés is Christine's Bakery, where you can get coffee through a machine that is just as good as a barista.
A step into Christine's Bakery and you will find an array of eye catching and vibrant pastries and cakes—just creative desserts, in short. And with good desserts, good coffee is a prerequisite as well.
You'd probably expect a barista to serve you coffee but here at Christine's Bakery, you get a CoffeeBot instead.
This is the first ever CoffeeBot in Malaysia and it brews drinks like green tea latte and hazelnut coffee lattes, just like any other café. And the drinks they brew are just as satisfying, using New Zealand milk in its milky drinks.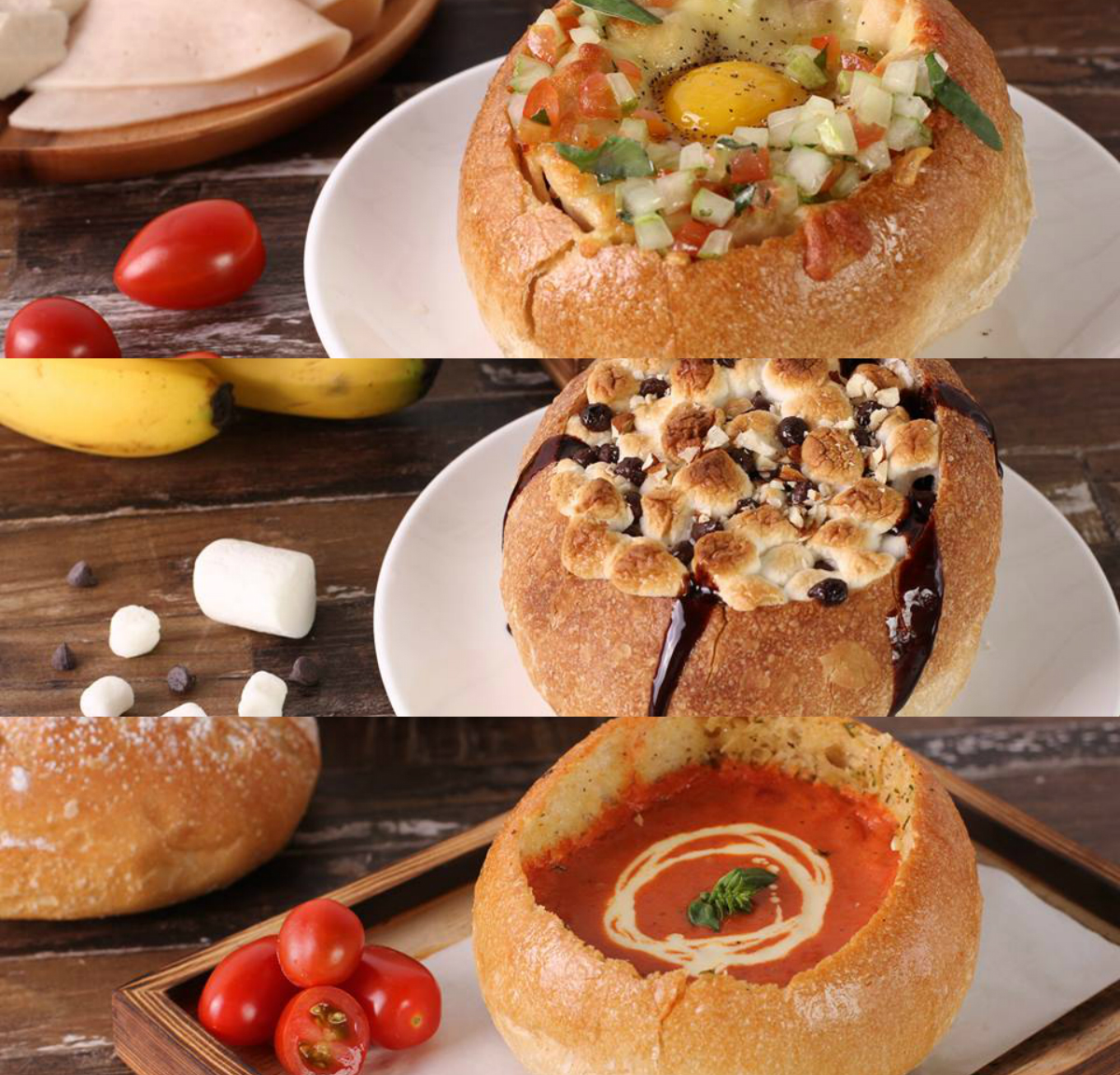 Of course, Christine's Bakery—given that it is a bakery—has some really unique foods that are pretty rare in the city. For example, there is the Breakfast Bowl, which is a hollowed out bread filled with a variety of vegetables mixed with meat like chicken ham and sausage. If you're looking for something sweet, there is also the Chocolate Banofee, where you get chocolate and marshmallows together, and not in the form of hot chocolate.
Their concept is to mix French recipes with Japanese dessert-making methods. One of the more unique creations, which is not found in France or Japan and definitely only in Malaysia, is their Nasi Lemak toast.
This is also their bestseller. You can clearly see that they have adopted the whole nasi lemak concept with this toast, what with the anchovies, the red hot sambal, the peanuts, and the cucumber chunks.
There are two kinds of people in Malaysia: the ones who like their nasi lemak as it is and the ones who like seeing mixes and twists in their nasi lemak. Why don't you try it out and decide which one you prefer? 😛
Also, do remember to give the CoffeeBot a go while you're here!
Christine's Bakery
Hours: Monday-Friday: 8am-10pm, Saturday-Sunday: 9am-10pm.
Address: B-02-01, Sunway Geo Avenue, Jalan Lagoon Selatan, Sunway South Quay, 47500 Bandar Sunway, Selangor
Website: Christine's Bakery
Tel: 016-363 4183
Featured Image Credit: Instagram users @elbelbe, @jeremy_ong168