Mid Valley is a haven of different hangout spots for people of all ages. There's a cinema; there is an arcade; there is a gymnasium; and there is a lineup of cafés of all kinds. Well, now, you can add one more to the lineup: HeyCha.
Now, I know what you're thinking: "Another one? Really? Don't we already have enough?" And to that I say, we can never have too many.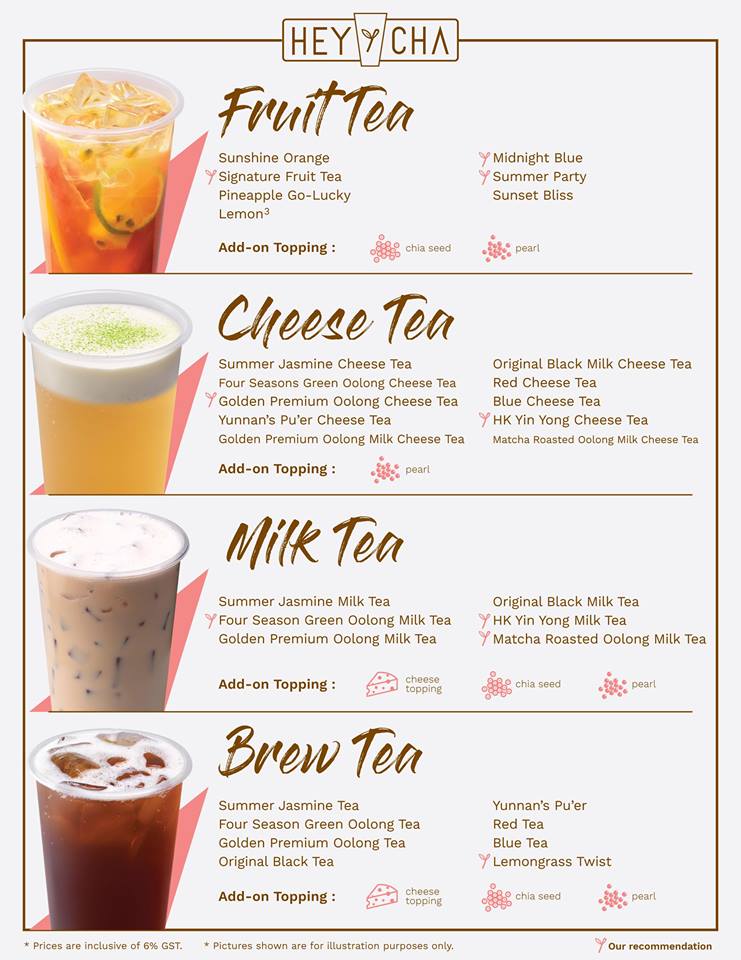 HeyCha recently opened its doors in Mid Valley, and their menu consists of the classic favourites such as the iced oolong and jasmine tea. However, to spice it up a little, they also have four HeyCha specials, which are the fruit tea, cheese tea, milk tea and brewed tea flavours.

As a tea lover, it is pretty much a requirement for you to try out all the teas there are and decide on which one's best.
If you're unsure on which flavour to get, HeyCha recommends their Signature Fruit Tea, Midnight Blue, Summer Party, HK Yin Yong, Matcha Roasted Oolong and Lemongrass Twist.
From now till January 31, HeyCha is offering a special promo and the unique password is none other than "Hey".
All you have to do is greet the team with a "Hey" to receive a loyalty card for free, with any purchase. Collect 5 stamps on the card and get your 6th dream at HeyCha for free.
HeyCha
Hours: 10am-10pm, daily
Address: Mid Valley Megamall
Website: Heycha
Feature Image Credit: @lewind_calliholic, @wackojoy