In this tech savvy age, pitching a tent is the most foreign thing to us. Let's be real. If there was an app that could automatically help set up your tent for you, everyone in this age would go cray cray over it. Unfortunately, that app does not exist yet but for the overly pampered millennials or simply those who want to treat themselves to a glamorous camping experience, here're 7 stunning sites in Malaysia for a chilled out staycation amidst nature.
1. Caravan Serai, Pahang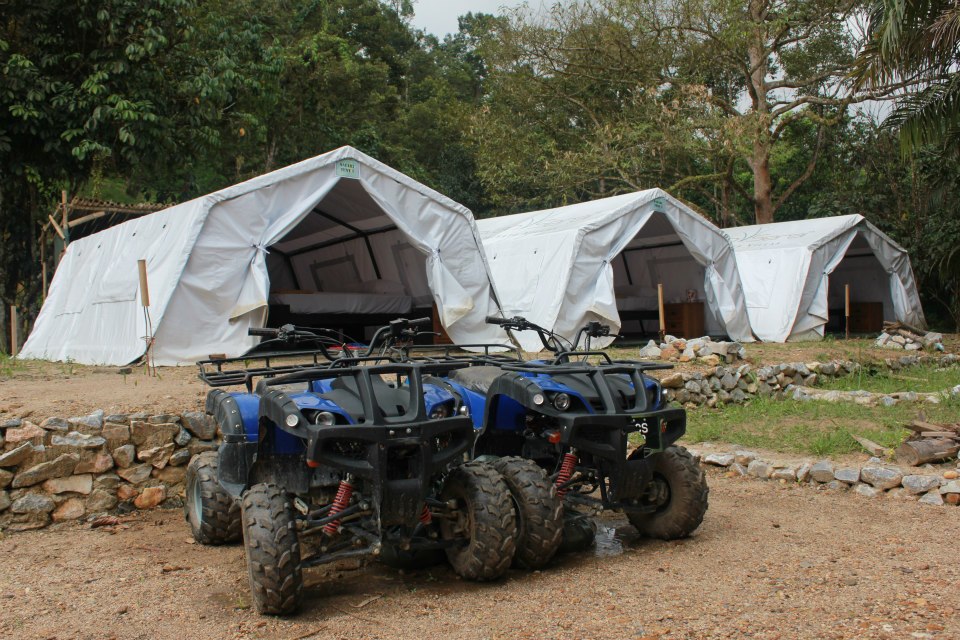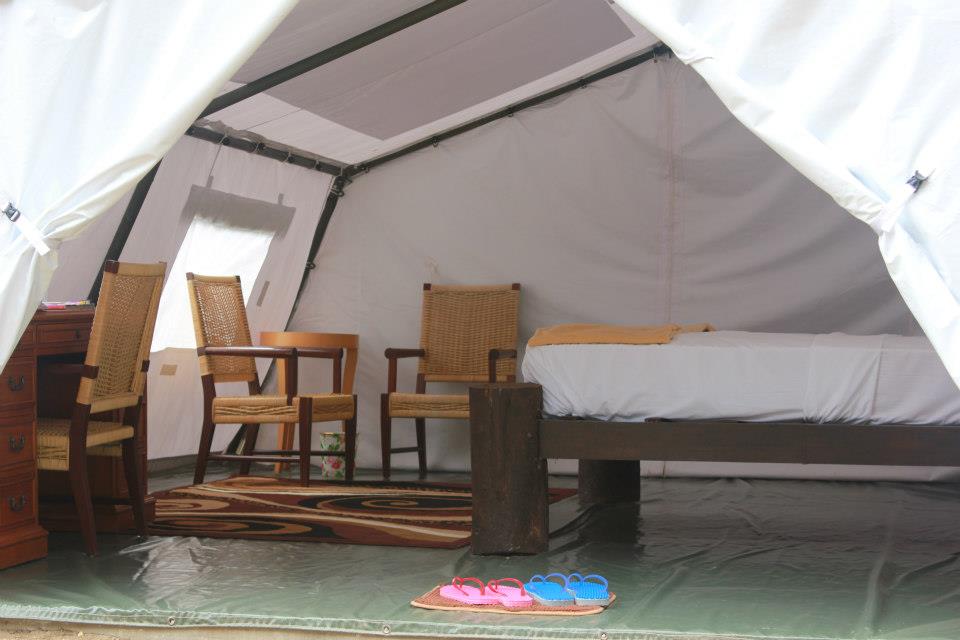 Only 45 minutes away from KL, Caravan Serai is one of the leading glamping sites in Asia on par with the ones from Australia. It's located 15 minutes away from Bentong town in Pahang Darul Makmur. Go off road and into the beautiful tropical rainforest to get a taste of adventure without forgetting a touch of luxury.
Apart from the forest, the surroundings are filled with orchards, rivers and hills as well. The two main types of accommodations are the Deluxe Safari Tent and Caravan Suite. The site has a restaurant that serves local dishes that can fit up to 130 pax comfortably as well as other leisure activities such as nature walks, ATV rides, karaoke and more.
Caravan Serai, Pahang
Address: Lot 3159 & 3160, 12 ¾ Mile Jalan Tras, 28700 Bentong Town, Pahang, Malaysia.
Website: https://www.facebook.com/caravanseraibentong/
Tel: 03 7972 3655 / 016 332 3815 / 016 213 7387
2. Canopy Tribes, Johor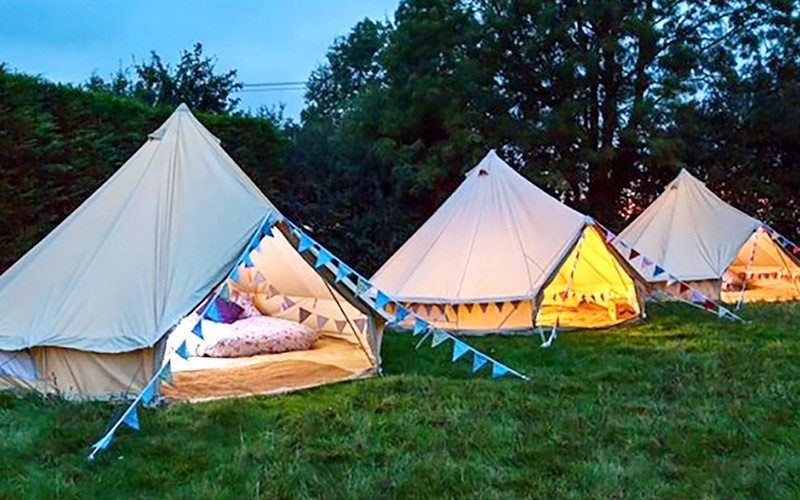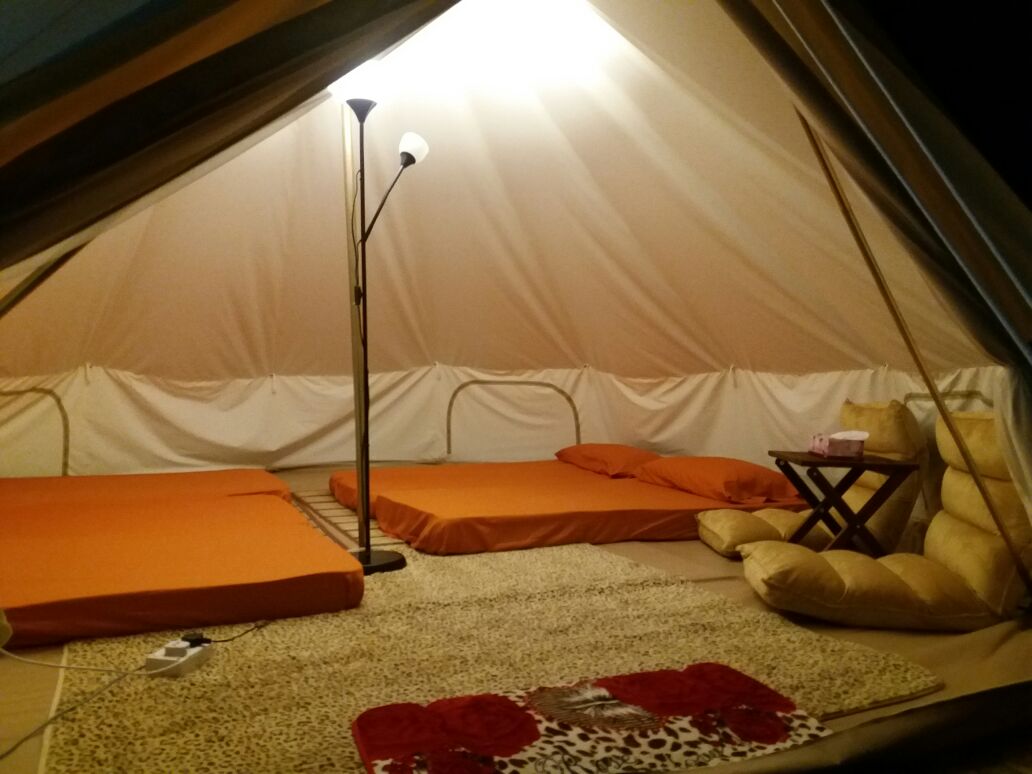 All the way in the magical outdoors of Johor lies an ideal location for glamping. Canopy Tribes is within a rainforest in Kota Tinggi. With beautiful Bell Tents as your glamorous, adventurous shelter, you wouldn't want to miss this experience! The tents are pitched in the rainforest where you will find hills and rivers. There's even a place for you to barbecue food right outside your tent. Among some of the activities that you can enjoy at Canopy Tribes are firefly cruising, hiking, nature walks and bird watching.
Canopy Tribes, Johor
Address: 7815, Jln Lombong, Batu 8 (3km before the Kota Tinggi Waterfall), 81900 Kota Tinggi, Johor, Malaysia.
Website: http://www.canopytribes.com/
Tel: 018-786 5152 / 019-733 9866 / 07-244 3788
3. Sailor's Rest Resort, Janda Baik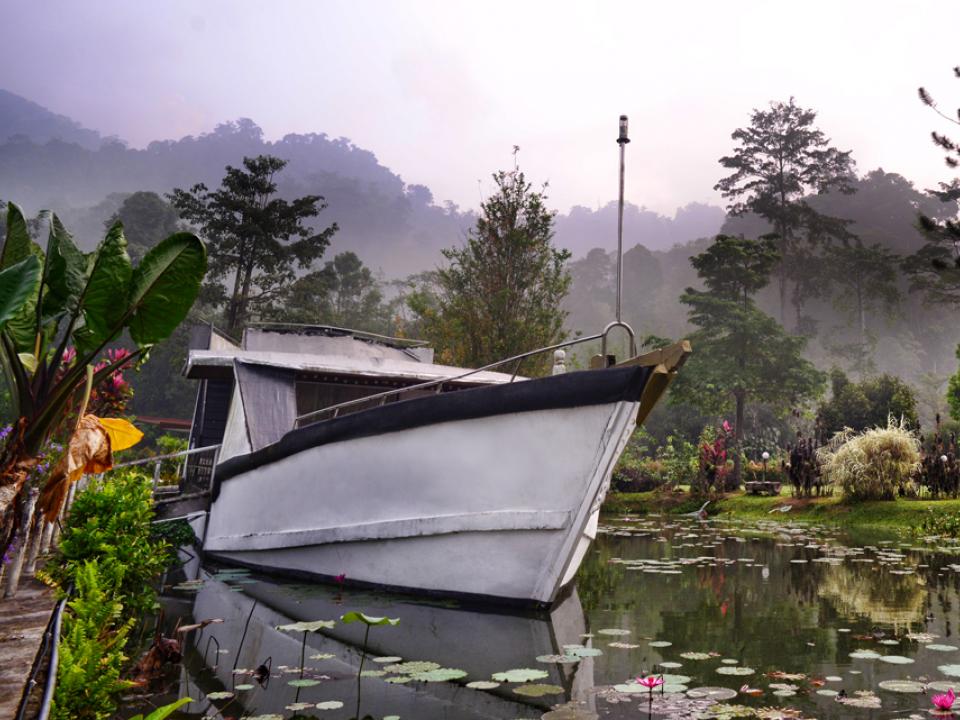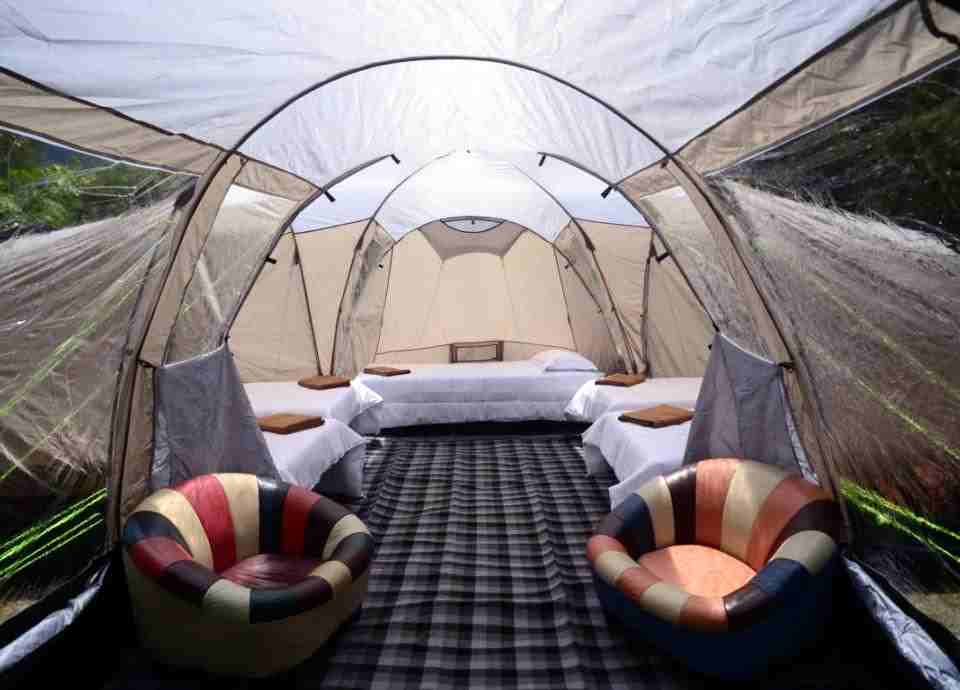 Want a place to glamp in the cooling highlands of Malaysia? Sailor's Rest is set right on Malaysia's Titiwangsa Mountain Range and is 600m above sea level. We're not kidding when we say that you will wake up to fresh mountain air and a refreshing breeze with a cool mist. This resort is about an hour's drive from KL.
You will find the site equipped with glamorous tents for your staycation and not to mention, cosy mattresses and comforters to keep you warm. Trek the waterfall in the day and bathe in the rivers after, go back to the simpler days and bask in the great outdoors.
Sailor's Rest Resort, Janda Baik
Address: Lot 8592, Lorong Dato Panglima, Kg. Sg. Lurau, Janda Baik, 28750 Bentong, Pahang
Website: http://www.sailorrest.com
Tel: 012-360 9227 (Hashim) / 03-4292 7036
4. Tanah Aina Faha, Pahang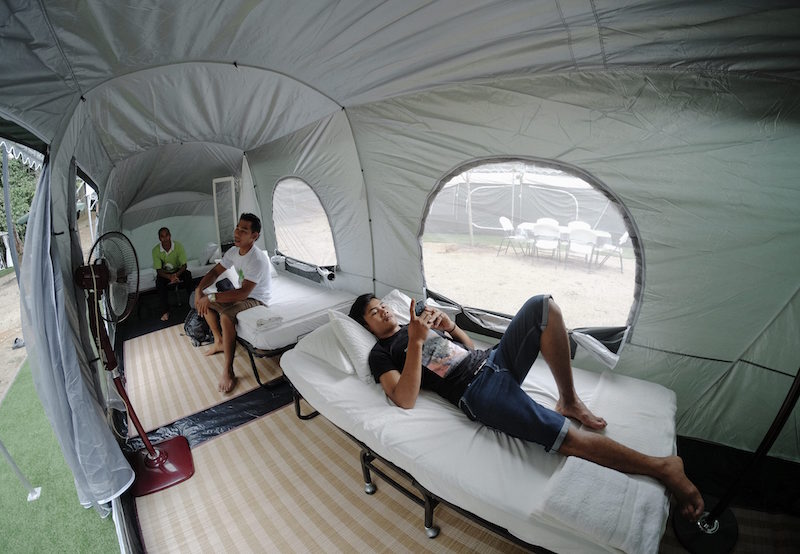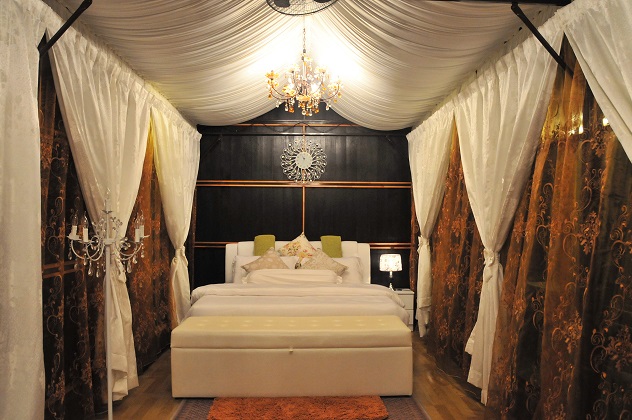 Tanah Aina Faha is located deep in the forest by the Lata Jaram, a famous waterfall. Take time to unwind here around lush greenery, waterfalls and rivers. Just two and a half hour drive from KL and you'll be able to enjoy the amenities that nature has provided. Have a picnic around the site, trek the forests, visit the waterfalls, swim in the rivers and occasionally enjoy live bands here as well.
Tanah Aina Fahad in Ulu Dong, Raub, Pahang
Address: 8, 27600 Raub District, Pahang
Website: http://www.tanahaina.com/fahad/
Tel: 016-609 0493 (Ms. Juliet) / 010-226 5815 (Neni) / 016-215 9252 (Hannah)
5. Walai Penyu Resort, Sabah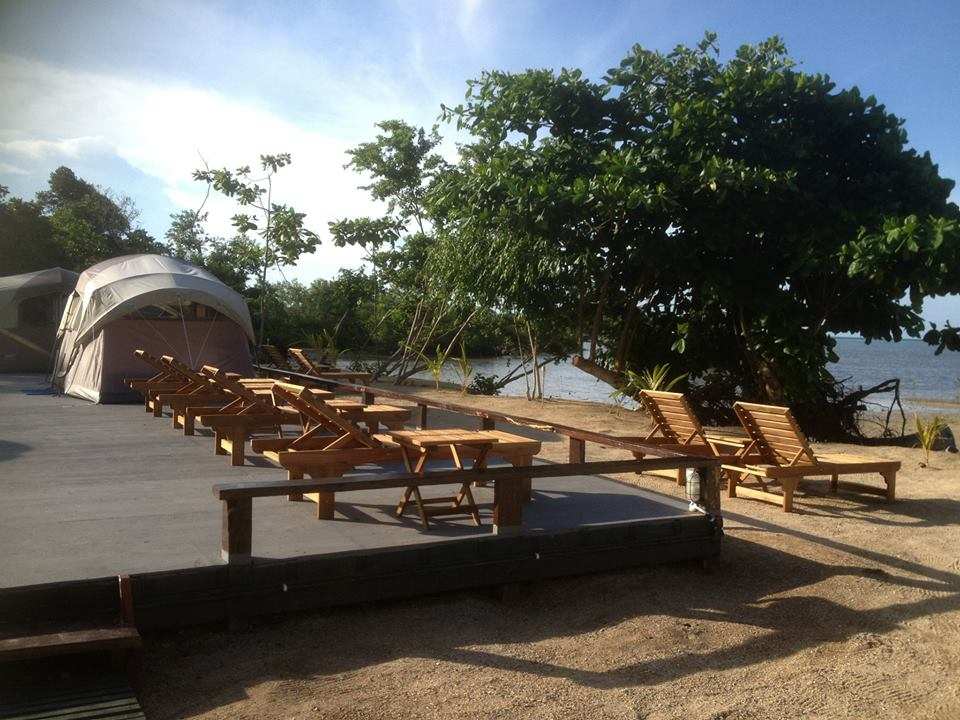 For ecotourism lovers, here's one for you! Glamp while you watch turtles lay their eggs on the shore and release them when they hatch. The tent provided has everything you need, such as clean linen, water and basic furniture. Relax by the beach where the warm sun is perfect for a tan, the crashing waves will be music to your ears, and beach hair and sandy feet is part of the norm. Some of the activities you can enjoy whilst at the Walai Penyu resort are swimming and snorkeling.
Walai Penyu Resort, Sabah
Tel: 016-831 0168 / 08-826 0263
Website: http://www.walaipenyuresort.com/pack-02.html
6. Tadom Hill Resorts, Selangor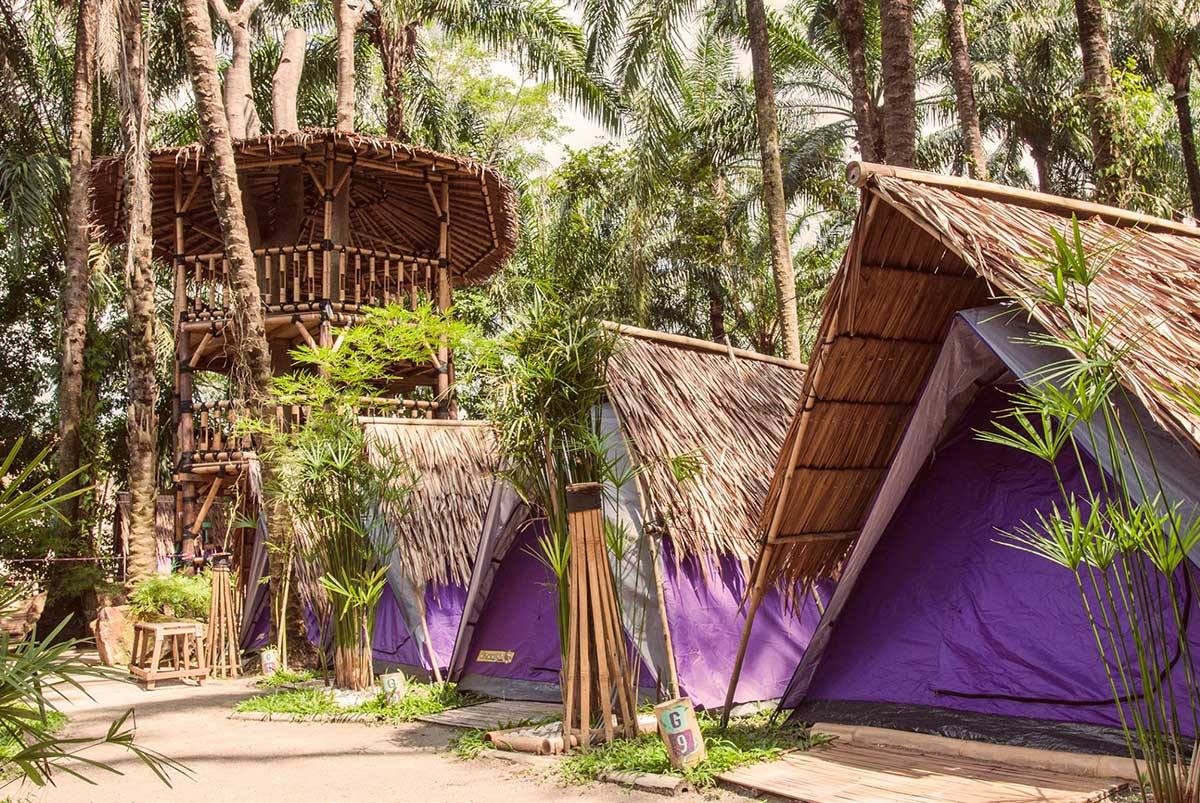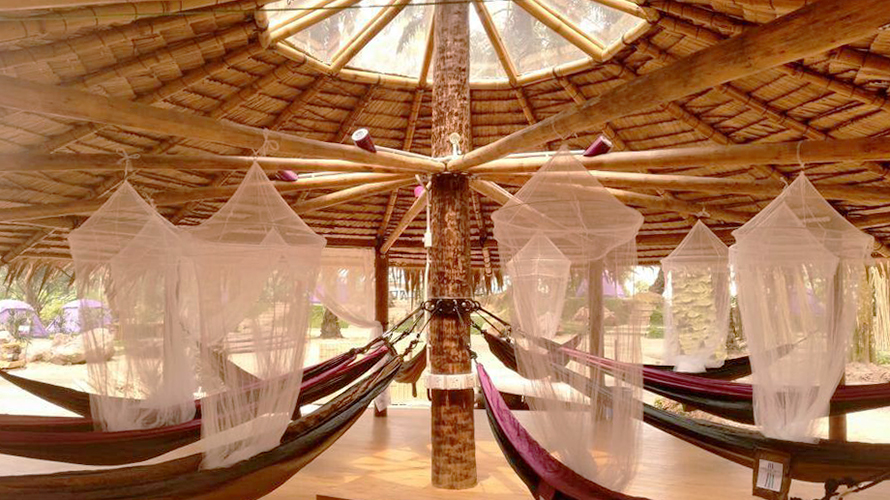 This beautiful resort provides a unique stay where you will be one with nature. There are a variety of glamping packages to choose from, such as the Garden Tent Suite, Hammock Spheres, Lakeside Tent Site and Bamboo Glamp. Dive in the ocean, swim in the pool, swing around like Tarzan and enjoy a full-fledged adventure whilst glamping here.
Tadom Hill Resorts, Selangor
Address: Bukit Tadom, Kampung Labohan Dagang, 42700 Banting, Selangor
Website: http://www.tadomhillresorts.com/
Tel: 012-522 5728 / 012-522 5908 / 012-522 5883
7. Boutel Orchard, Pahang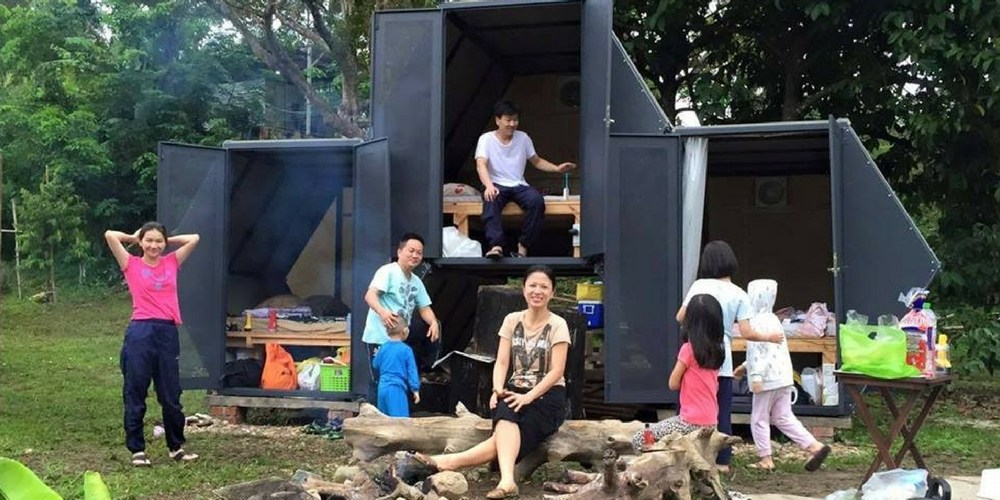 Boutel Orchard, Raub, strips off all the fanciness surrounding glamping by bringing its guests back to the bare basics. Home of the musang king durian, this durian orchard has been transformed into a permaculture retreat area, complete with back-to-nature chill out activities such as hammocks, swings and minimalistic cabins and pods. Arguably the most popular of all the cabins is the honeycomb pod. Each pod comfortably sleeps 3 adults or 2 adults and 2 kids.
Boutel Orchard
Website: Boutel Orchard
Tel: 016-661 3178
Feature Image Credit: Maggie Chiew