There are a ton of interesting events happening in KL everyday. Check these events out this coming week!
1. Feedback Open Mic@Publika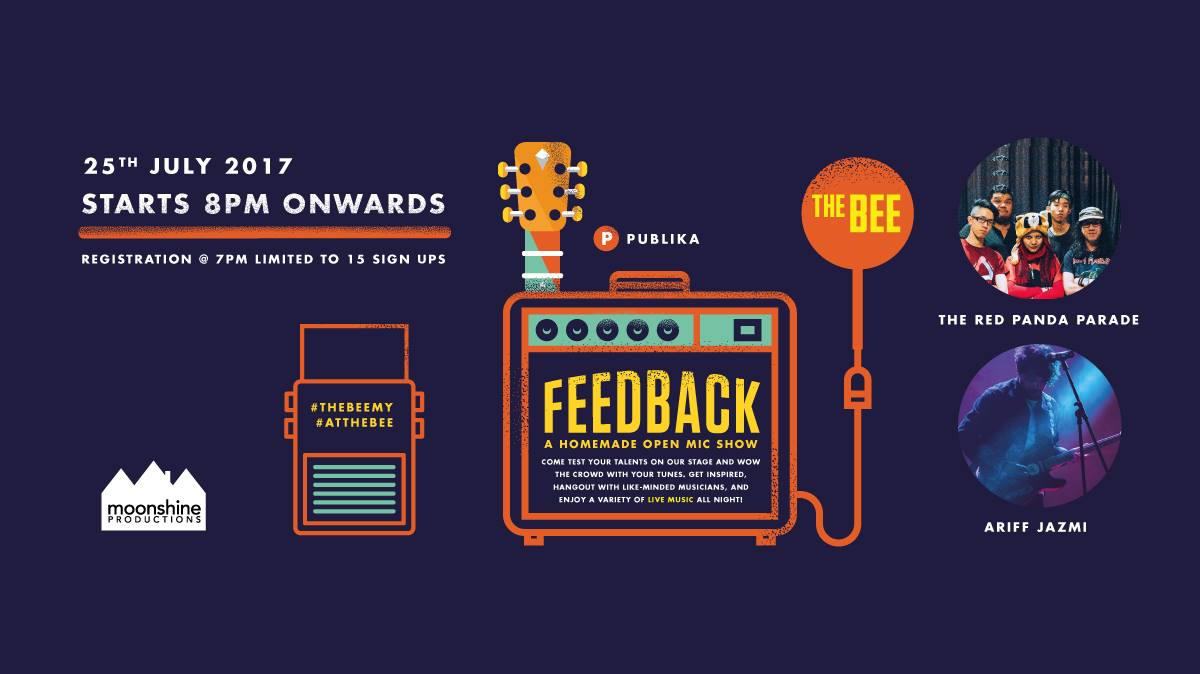 Feedback is happening at The Bee Publika again, bringing to you one of the hippest open mic sessions in town! Featured acts for this show will include The Red Panda Parade and Ariff Jazmi. If you're interested in singing, sign ups are at 7pm and are on a first-come-first-serve basis. The best open mic-er gets to open for one of The Bee's Lot 36 slots and stands a chance to win recording time with iseekmusic! 

When: July 25, 8pm-11pm
Where: The Bee, Publika
Info: Feedback Open Mic @Publika ft The Red Panda Parade & Ariff Jazmi
2. Fuze KL | Party Favor (US)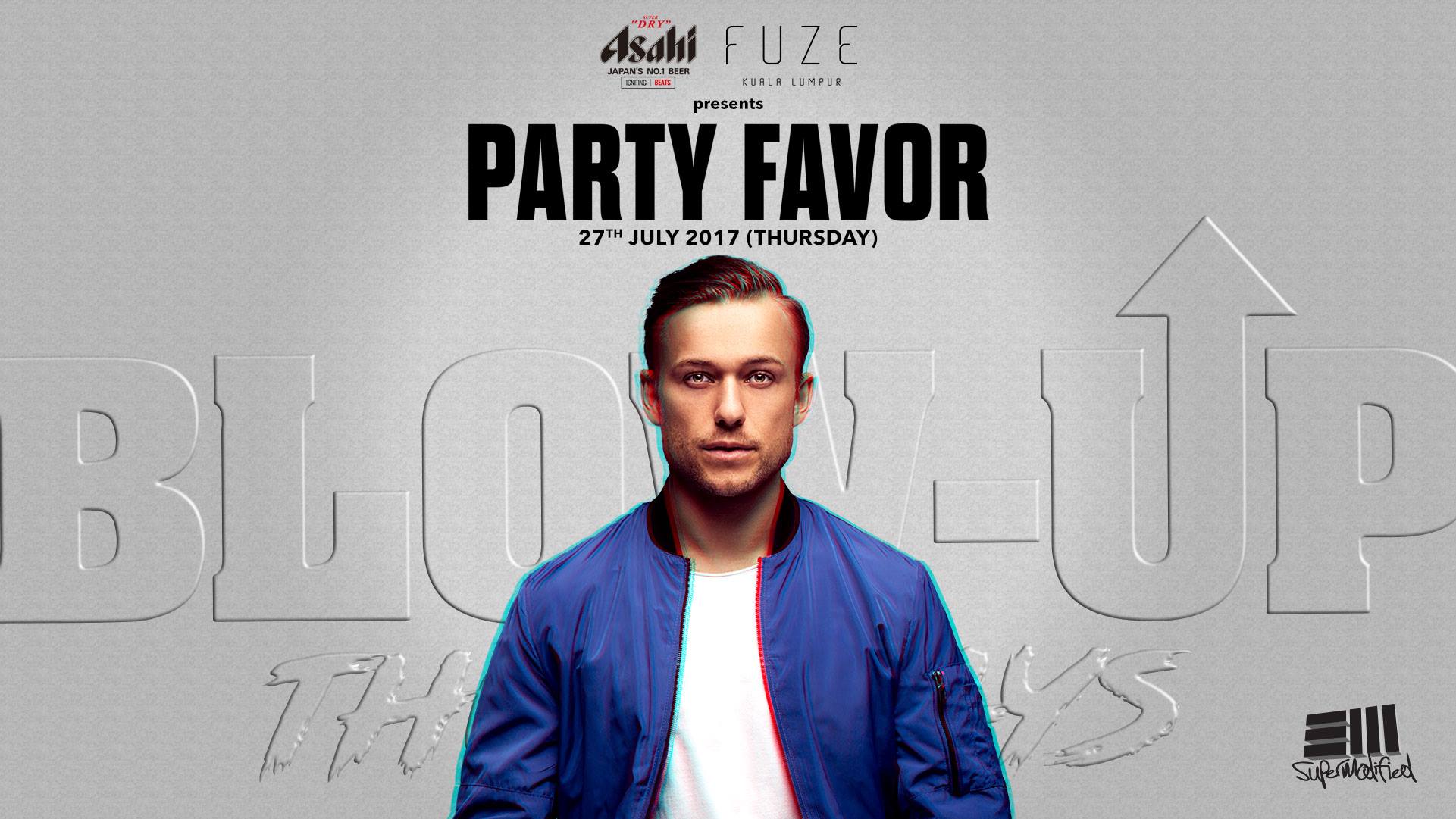 Enjoy some midweek festival vibes with trap sounds from Mad Decent's rising star PARTY FAVOR (US)! His remixes & singles have gained him a superstar following with support from the likes of Major Lazer, Diplo & Dillon Francis, RL Grime & Skrillex to name a few. He has spun at some of the world's leading festivals which has quickly established him as one to keep an eye on.
When: July 27, 10pm-3am
Where: Fuze Club KL
Info: Fuze KL | Party Favor (US)
3. The Black Dress Party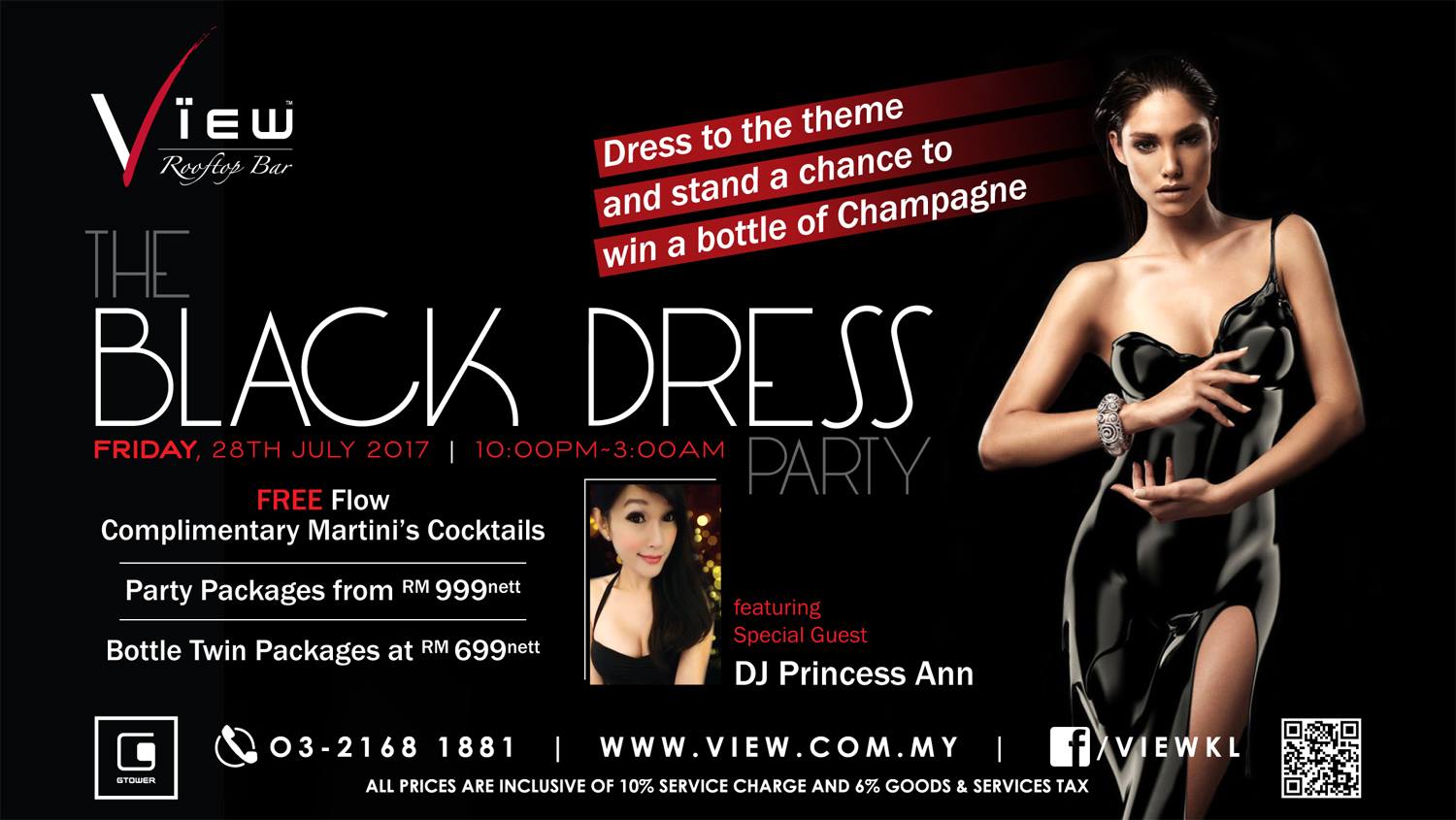 It's ladies night, put on your favourite LBD, slip into your stilettos and dance along with the unbeatable music mix by DJ Princess Ann. There'll also be a free flow of martinis all night long, from 10pm onwards.
When: July 28, 10pm-3am
Where: View Rooftop Bar
Info: The Black Dress Party
4. The Lindy Jam

If you like meeting new people through dancing, The Lindy Jam is all about that! For only RM15, you get two non-alcoholic drinks and you'll learn how to do the east coast swing style of dancing before mingling with other like-minded participants on the dance floor. Doesn't matter if you're a newbie at dancing, these folks are all about getting you acquainted with your two left feet anyway!
When: July 28, 9pm-12am
Where: The New Star Studio, Taman Desa
Info: The Lindy Jam
5. Fuyoh Art Bazaar – July Edition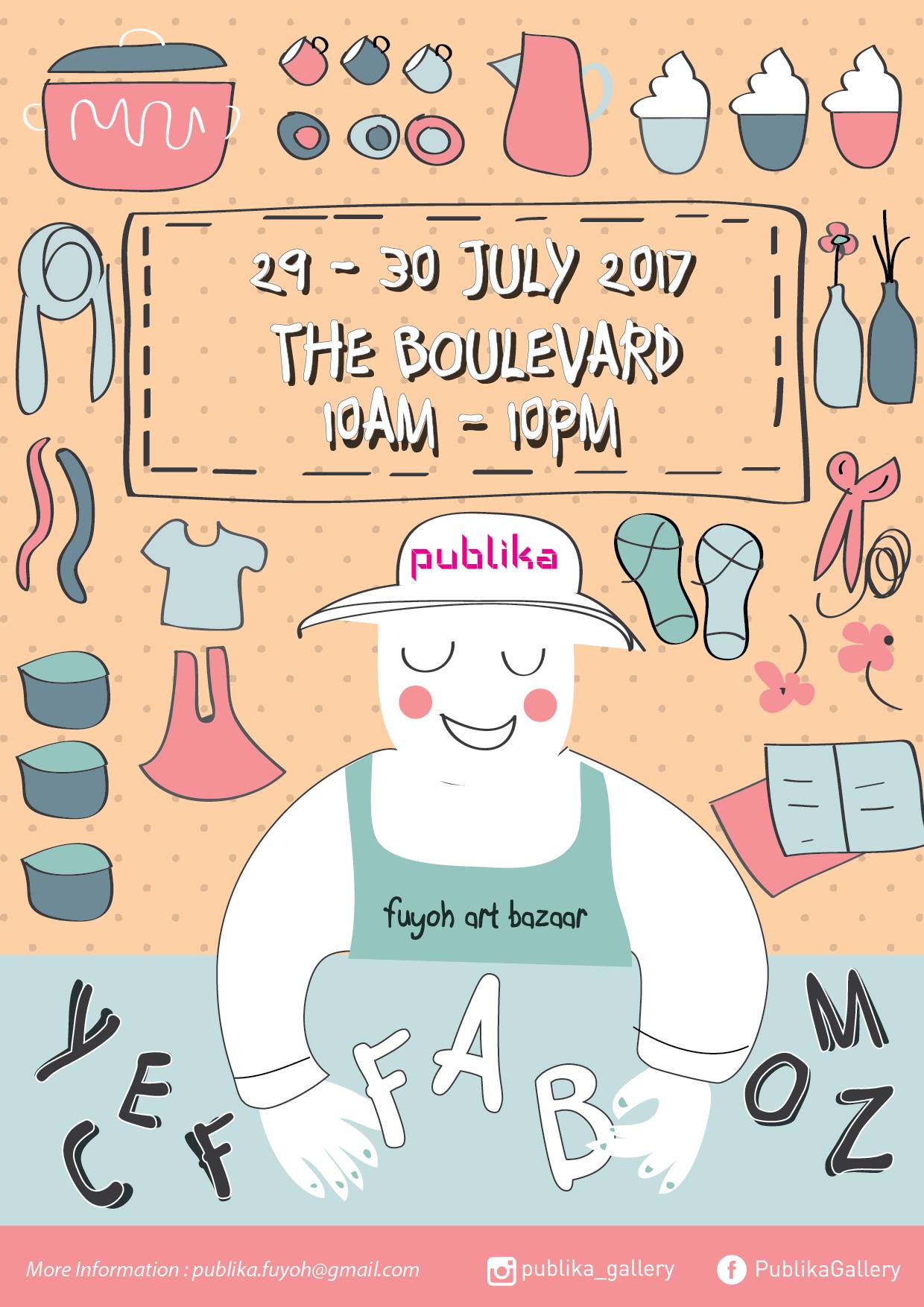 Fuyoh Art Bazaar is a market where folks gather everything from handmade jewellery, home decoration items, clay modeling, paintings, toys, arts and crafts as well as gifts. Walk through the bazaar and pick up your fave items at attractive prices.
When: July 29-30, 10am-10pm
Where: The Boulevard, Publika
Info: Fuyoh Art Bazaar – July Edition
6. Comic Art Festival Kuala Lumpur 4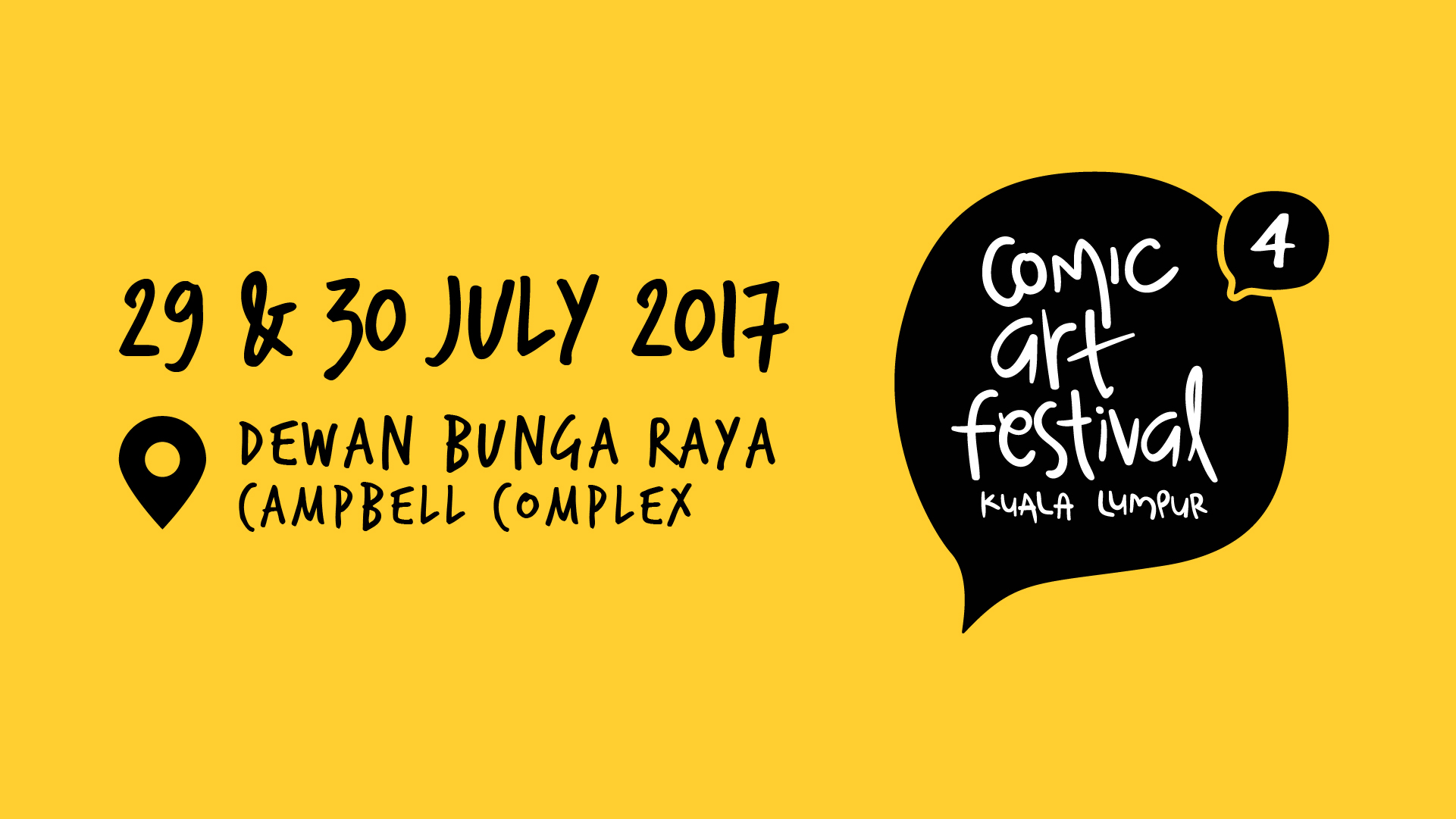 Entering its fourth year, Comic Art Festival Kuala Lumpur is a creator-focused event where independent and professional artists from various circles share and learn from each other. Thousands of artists, fans and comic enthusiasts gather to experience the various comic cultures of Malaysia with artist booths, art demonstrations by guest artists and forums by members of the industry.
When: July 29 & 30, 10am-10pm
Where: Dewan Bunga Raya at Campbell Complex
Info: Comic Art Festival Kuala Lumpur 4
7. Priscilla Xavier LIVE at Wonder Upstairs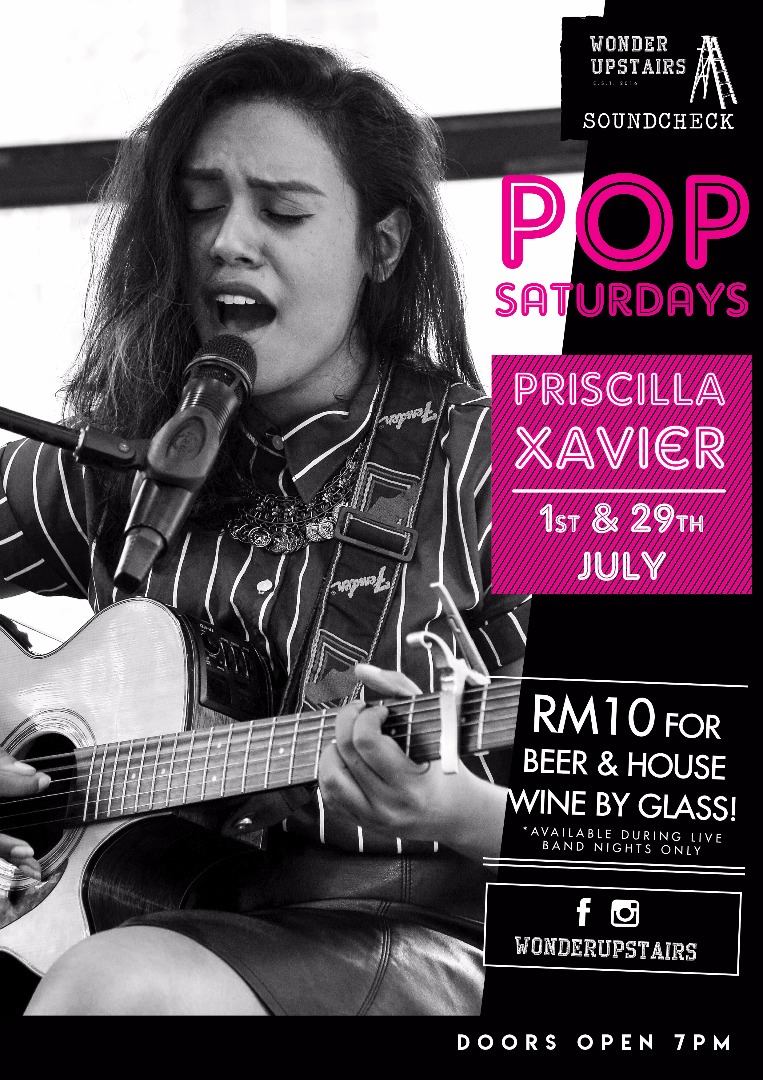 Influenced and hugely inspired by the likes of Jeff Buckley, Alicia Keys, Alanis Morissette & Alex Vargas, 
Priscilla Xavier's
 style of music is mostly Indie Soul Rock & R&B. Tapping on her knack for music storytelling, she is also known for her diverse song repertoires that are usually presented with unique re-interpretations and mash-ups.
When: July 29, 6.30pm-9.30pm
Where: Wonder Upstairs
Info: Priscilla Xavier LIVE at Wonder Upstairs
Feature Image Credit: Poskod, Timeout