KL is full of exciting activities that one should not miss out on, and in fact, it's a great excuse to have a get-together with friends. Best part is, you get to enjoy the activities with one another, whether it's a bazaar or a party. Here are 10 events happening this week, from April 17-23, that you should consider heading out for!
1. Ichiko Aoba Live in Kuala Lumpur 2017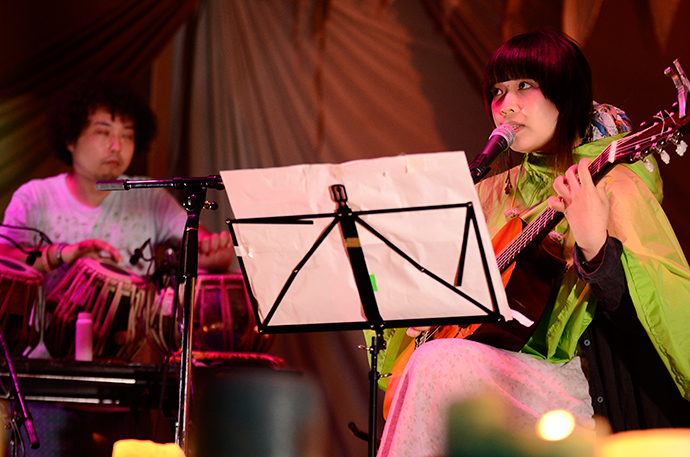 Ichiko Aoba is a Japanese singer-songwriter that has made quite a name for herself in the music scene. She also has a pretty decent fan base here in Malaysia. Ichiko is back on her second Asian tour and this time around, she will be performing at DPAC in conjunction with her recently released new album: "マホロボシヤ (mahoroboshiya)".
When: April 18, 8pm
Where: DPAC
Info: Ichiko Aoba
2. Battlefield Of The Best Pour Latte Art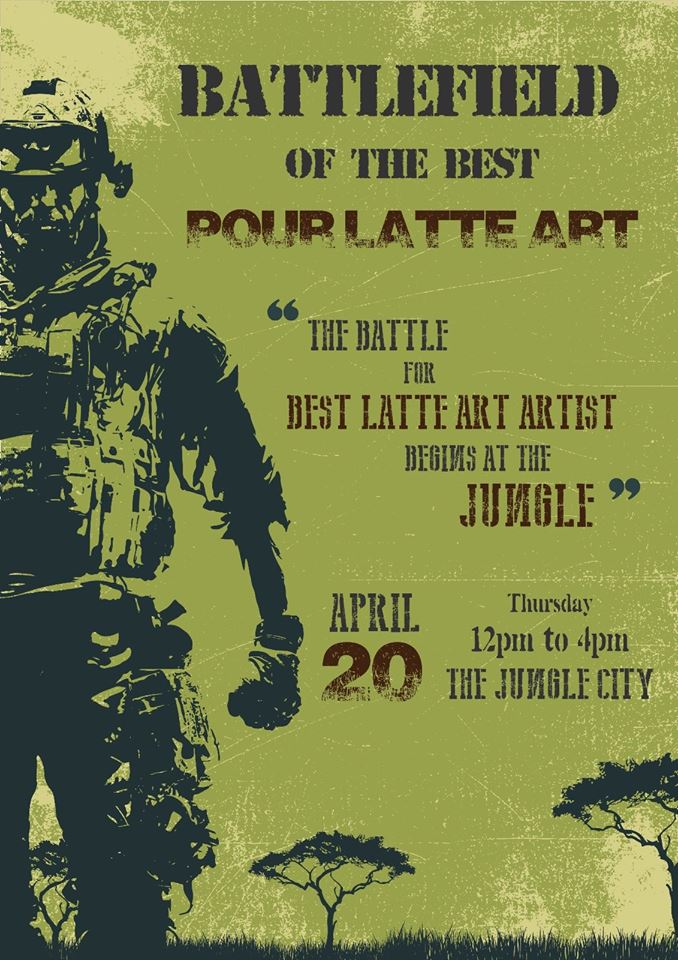 Wish to see how a bunch of coffee aficionados conquer a latte art battleground competition? Then head on over to The Jungle City, Taman Bukit Maluri this April 20th! There will be a pour latte art competition featuring 32 competitors. Each competitor is given 3 minutes to produce his or her best pour of the latte art drink for the judges and they will be evaluated based on their speed, definition, colour infusion, aesthetic beauty and degree of difficulty and creativity.
When: April 20, 12pm-4pm
Where: The Jungle City, Taman Bukit Maluri
Info: The Jungle City
3. 

Cinnabar Rouge, A Cabaret by Janet Lee
Cinnabar Rouge is a cabaret and musical showcase featuring bilingual performer, Janet Lee. She's ready to charm the audience with her "Shanghai Jazz Fantasy" style of singing. If you're into jazzy performances, this would be one performance to look out for.
When: April 20-21, 8.30pm-11pm
Where: DPAC
Info: Janet Lee
4. 

The Great Wellness Bazaar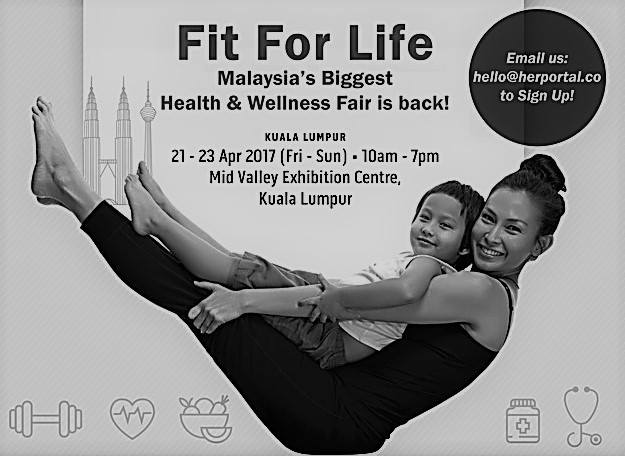 If you're into all things wellness, then head on over to Malaysia's biggest health and wellness fair. What makes this fair different is the fact that it will be a chance for you to get your hands on anything from fitness wear, healthy snacks and more. There'll be health and lifestyle talks, demos, campaigns, and other fun activities going on such as lucky draws, games and more.
When: April 21-23, 10am-7pm
Where: Mid Valley Megamall
Info: HerPortal
5. 

Angry Indians at KLICFest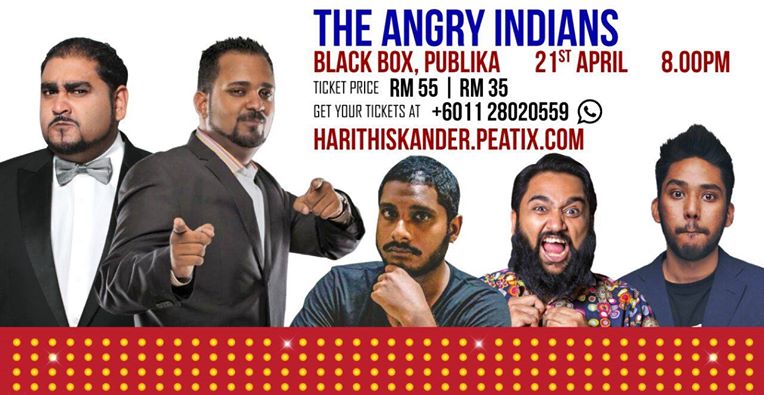 These group of Indian comedians are ready to break the boundary of comedy and tell jokes that might even be slightly controversial. This is all in the name of making their audience laugh. The production is presented by none other than the funniest person in the world, Harith Iskander.
When: April 21, 8.30pm-9.30pm
Where: Blackbox, Publika
Info: KLIC
6. 

BTS Street @ Bangi Gateway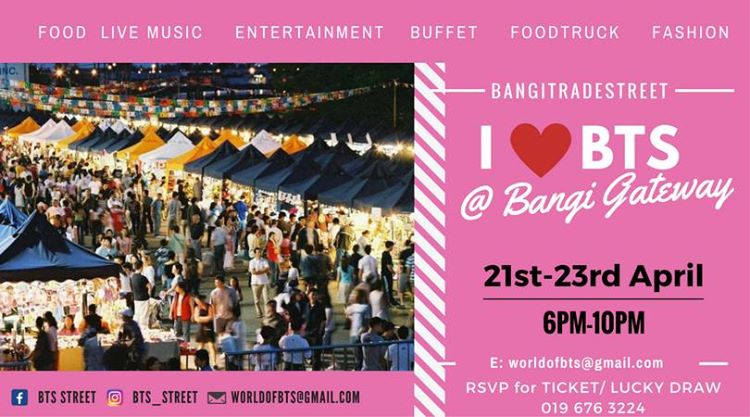 Don't miss out on this bazaar that's filled with local products for sale. It will feature local young entrepreneurs displaying their products, whether that's food items or fashion. Come on over to support these entrepreneurs and purchase a thing or two from them!
When: April 21-23, 6pm-10pm
Where: BTS Street, Bangi Getaway
Info: BTS Street
7. 

Celebrating Earth Day For A Brighter Future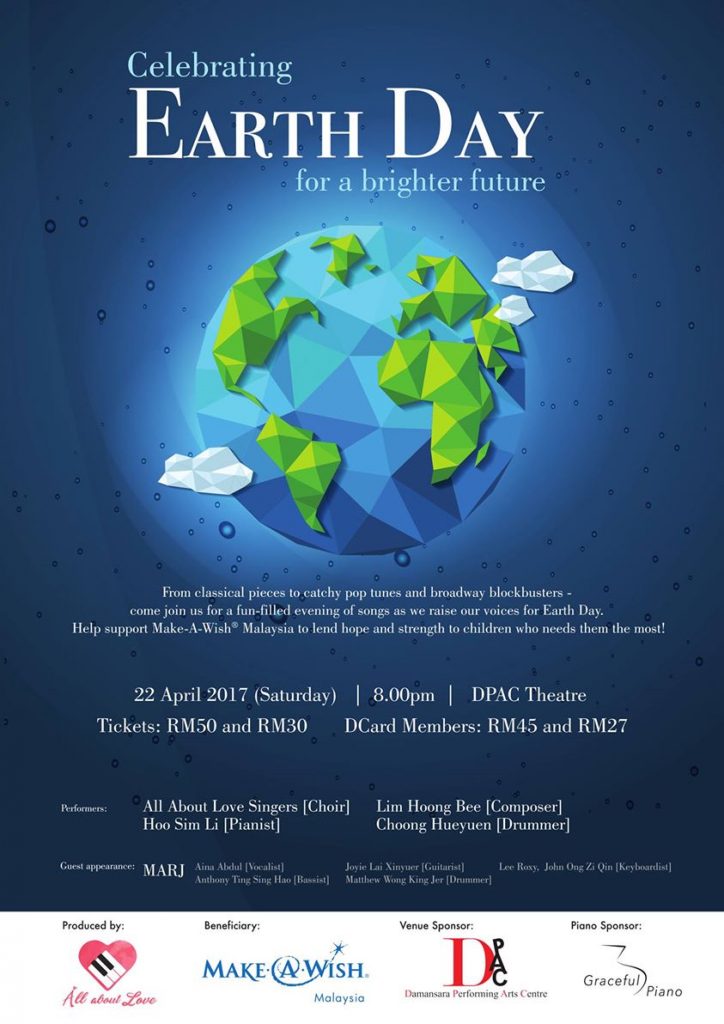 Celebrate Earth Day with a fun evening of choir and band music! There are various musical genres during this orchestra from the classics to catchy Broadway blockbuster hits. The band will even pay a special tribute to Mozart's Twinkle Twinkle Little Star!
When: April 22, 8.30pm-10pm
Where: DPAC
Info: Celebrating Earth Day For A Brighter Future
8. 

Korean Lifestyle Roadshow 2017

Are you a K-Pop fan or just into Korean products? Lucky for you, there's going to be plenty of Korean products on sale at the Korean Lifestyle Roadshow 2017 at Berjaya Times Square. From yummy snacks to skin care products, the options are endless. Not only that, there'll also be a K-Pop dance cover, a hands-on traditional Korean culture and art workshop, as well as a chance to try on the Korean costume of hanbok!
When: April 22-23, 10am-10pm
Where: Berjaya Times Square
Info: Korean Lifestyle Roadshow 2017
9. 

Running Man 2017 Live in Malaysia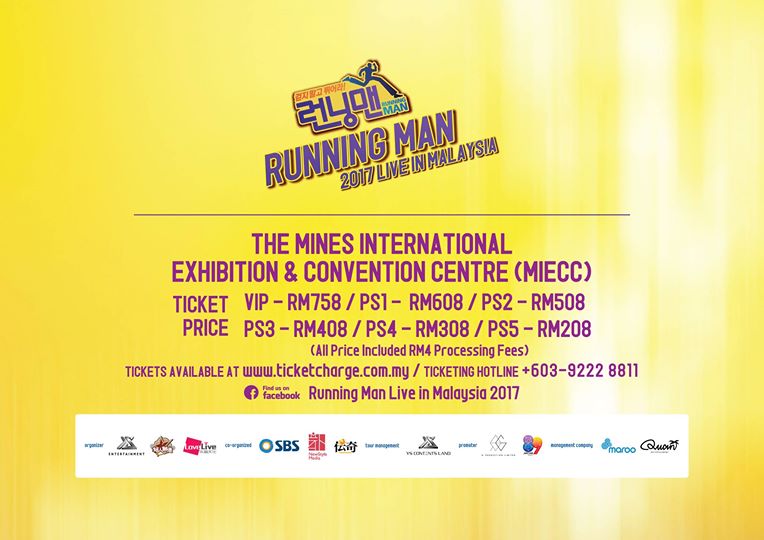 The Running Man concert is coming to KL and it's your chance to catch the original 5 (Kim Jong Kook, Haha, Ji Suk Jin, Lee Kwang Soo and Song Ji Hyo) on stage. Not only that, there will also be a special guest performing. He is none other than Skull, a South Korean reggae singer. It's set to be a packed stadium so it's best to head there early and book a spot.
When: April 22, 6pm-9pm
Where: MIECC
Info: Running Man 2017 Live in Malaysia
10. 

Sungha Jung Live In KL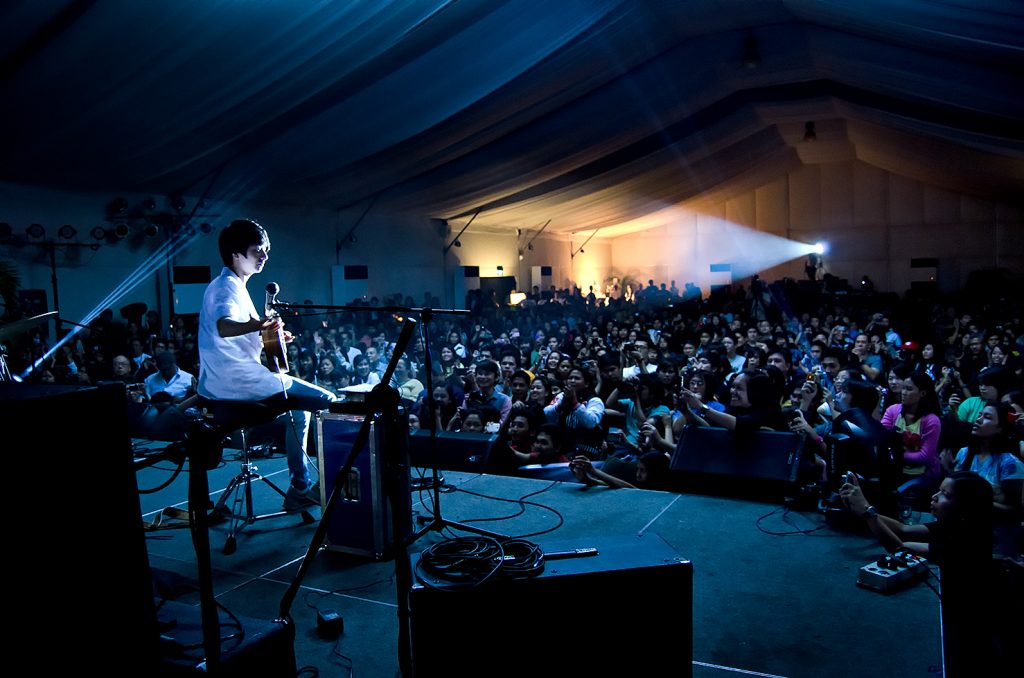 Did you guys know that Sungha Jung is coming to Malaysia? He's a guitarist from South Korea who has performed with Sam Tsui, Big Bang, Jason Mraz and Tommy Emmanuel. He's ready to present his very own rendition of pop, contemporary, jazz and classical tunes to his Malaysian fans.
When: April 22, 8pm-9.30pm
Where: PJ Live Art
Info: PJ Live Art
Feature Image Credit: Hallyusg & K-Popped