Ah, the day of love is finally upon us. Whether you're celebrating Valentine's Day with a loved one or you're pigging out on chocolates all by yourself in the comfort of your own bedroom, you'd certainly be able to relate to some of these funny Valentine's Day ads by our local brands.
Some went all out in terms of being corny whereas others targeted the cynics of Valentine's Day. Here are 7 Malaysian brands that came up with their own original ads that tickled our funny bone.
1. Dominos Pizza Malaysia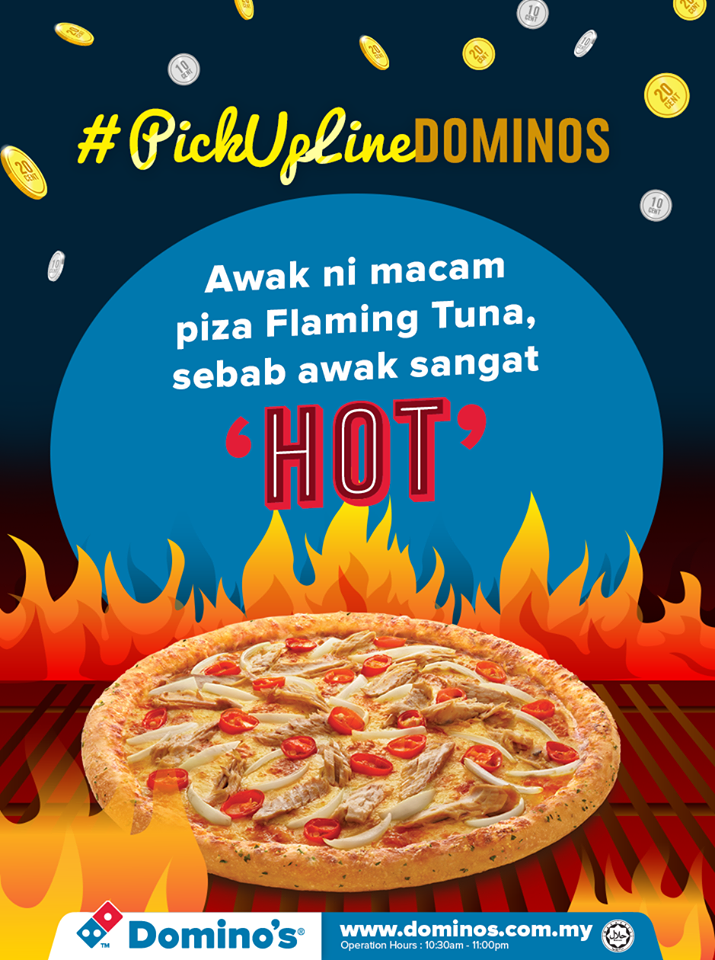 Domino's Pizza went the cheesy route (no pun intended) with their February 14th ad. Their tagline was #PickUpLineDominos and they captioned their picture of a pizza with: "You're like a Flaming Tuna pizza because you're very hot".
2. Georgetown Pharmacy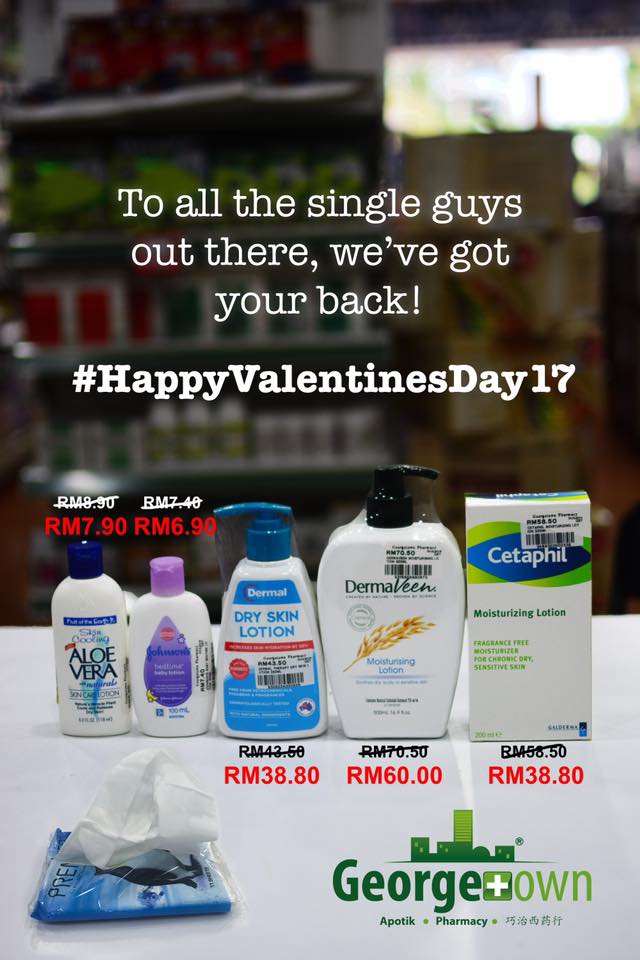 Georgetown Pharmacy's ad was targeted to all the single dudes out there and it was a picture of an array of discounted moisturisers as well as a pack of tissues. In case there were some less than spotless minds out there, a social media user captioned the post with:
"To all the confused people out there, this ad is simply implying that single guys should moisturise in order to have smoother skin and increase their chances of landing a girlfriend. Because everybody knows that girls love guys with supple skin la.
The tissues are to wipe off the excess moisturiser if you over-apply. #cleanminds #purehearts".
3. Shopee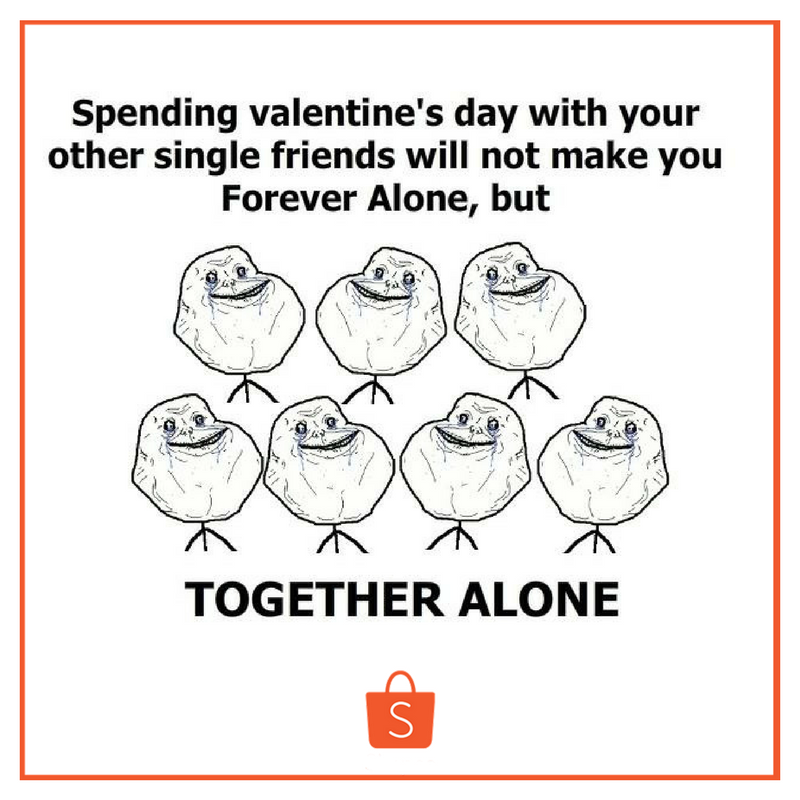 Shopee went with the meme route for their V-Day ads and they backed up the single folks out there with a comforting thought. We are not in fact #ForeverAlone after all, but rather, "together alone".
4. Buildtron Technology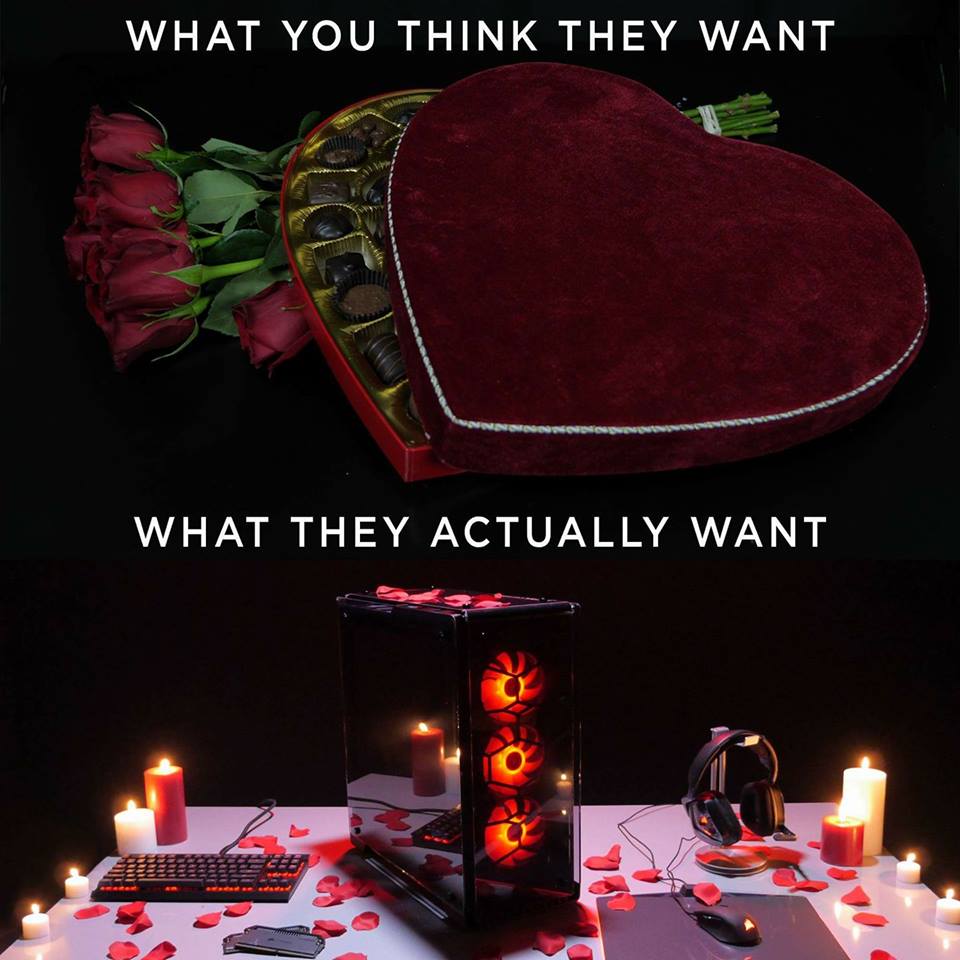 Buildtron Technology is a focus distributor selling computer products, peripherals and components to some 1,000 resellers around the nation. The tech company shared a funny pic of a computer system unit on a romantically decorated dining table, complete with red rose petals. They hilariously noted how perhaps this is what a girl wants for Valentine's Day, instead of the typical gift of chocolates and roses.
5. Dell Malaysia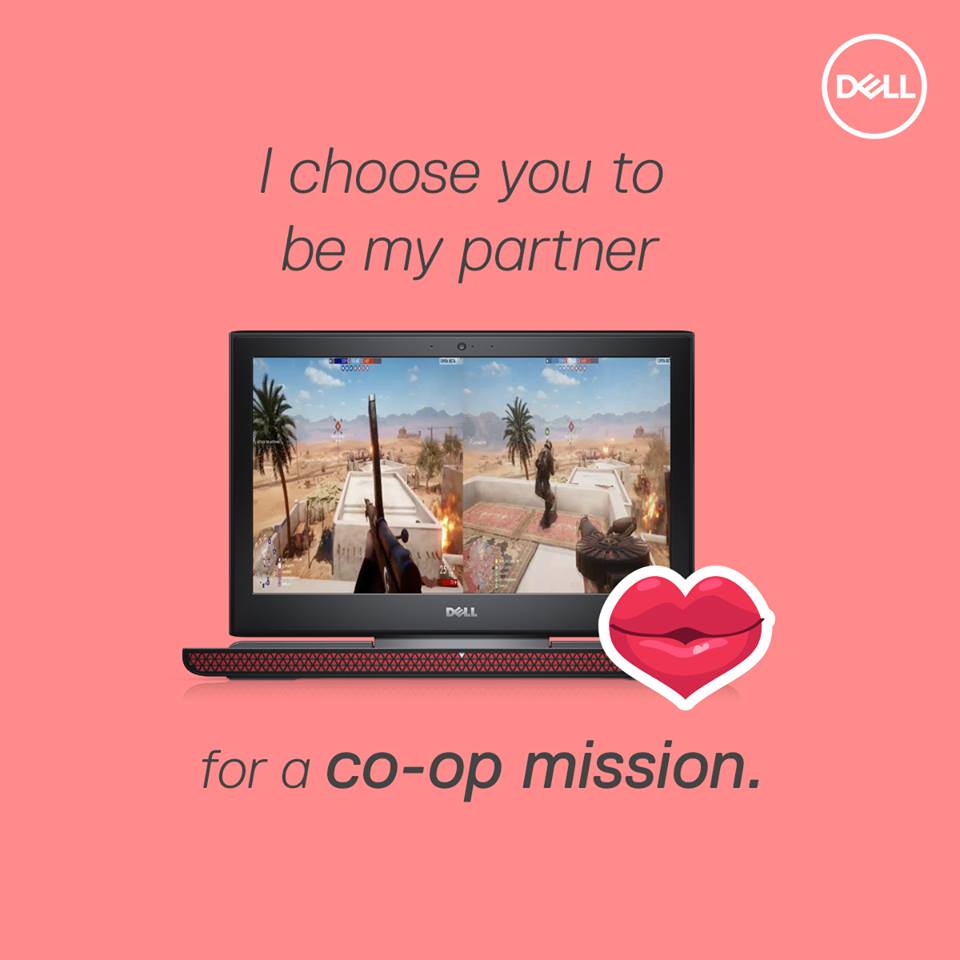 Dell Malaysia's post was intended for the gamers out there and despite it being a simple ad, it was still sweet and slightly corny. If there was ever a pick-up line designed for the game geeks, it's this: "I choose you to be my partner for a co-op mission".
6. MyBurgerLab
MyBurgerLab's promotional ad was for their Valentine's Day treat whereby 5 single buddies will get a free Nacho Libre on the house from the burger restaurant. Those bringing their girlfriend for a burger date will get 30% off and those bringing their wife will get 50% off. If you're looking to bring your wife and girlfriend along, well, it's safe to say that you'd better not.
7. Kilkenny Malaysia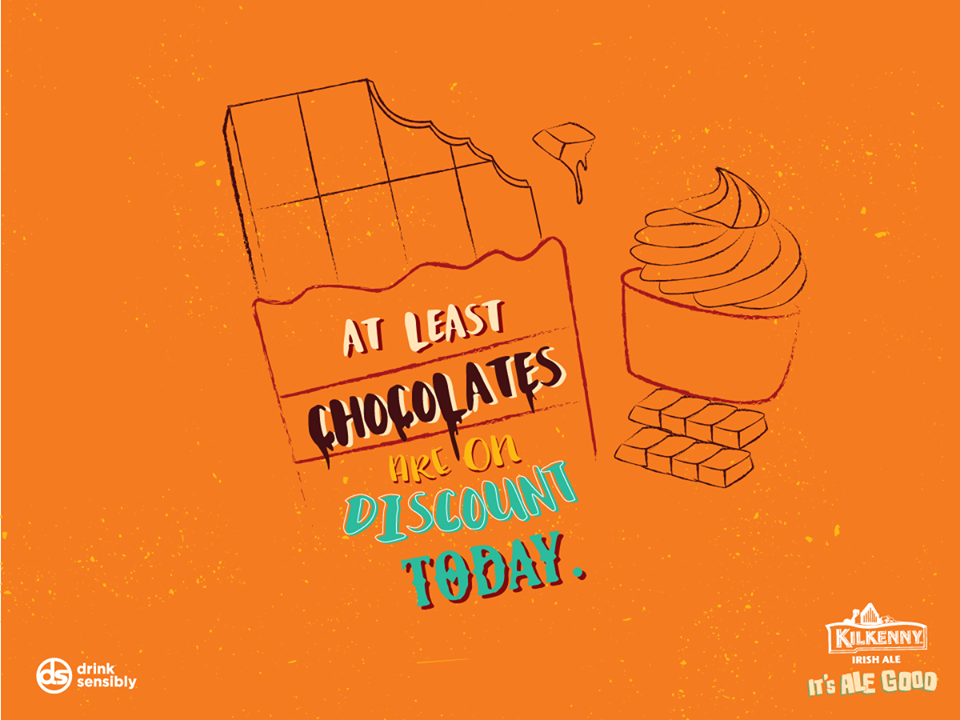 Kilkenny Malaysia saw the beauty in Valentine's—and this one's intended for the singletons. Even if you were to be alone on this very day, at the very least, you know that chocolates are on discount and you're free to pig out as you please.
Which one's your favourite and what were some of the ads we missed out? Let us know in the Facebook comment section!
Feature Image Credit: Domino's Pizza Malaysia, Georgetown Pharmacy