Ahhh, Nutella. This delicious chocolate-hazelnut spread is well-loved across the globe for its sinful creamy taste. There's a thousand and one ways to eat it: from using it as a spread to turning it into an ice cream. Well, what about eating it in a wrap instead?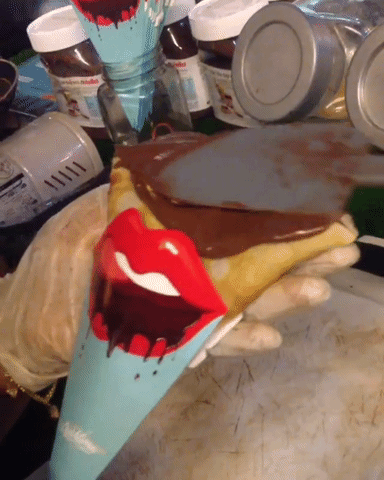 For Malaysians who simply can't get enough of Nutella, there's a store in Shah Alam that specialises in Nutella wraps.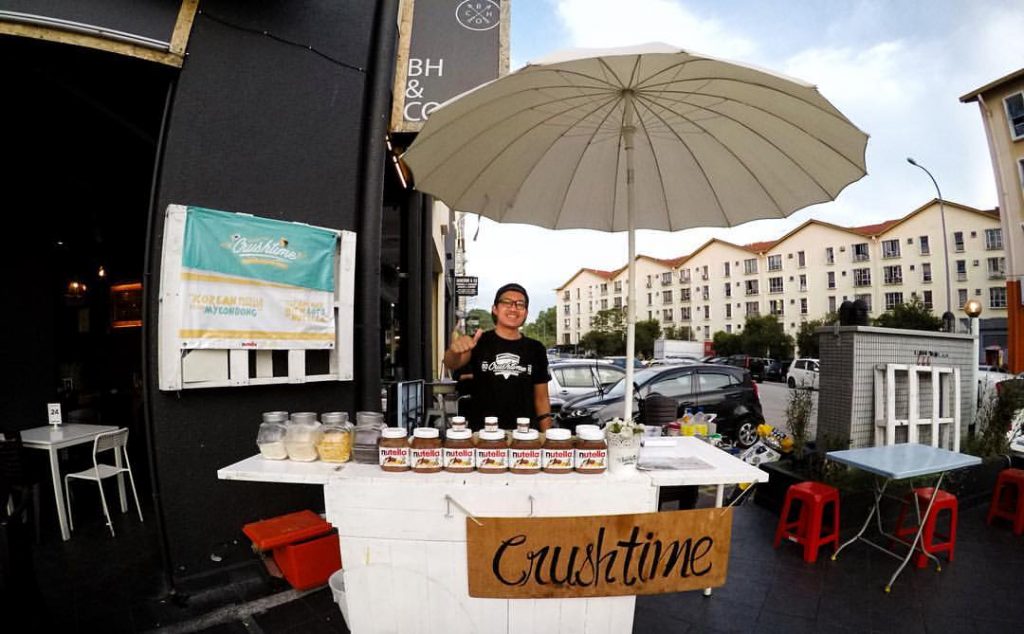 If you happen to stumble upon Crush.Time, which is based primarily around Shah Alam, be sure to get your cravings satisfied. A long line of Nutella jars arranged neatly across the front of the store might just tempt you to stop and grab a Nutella wrap or two.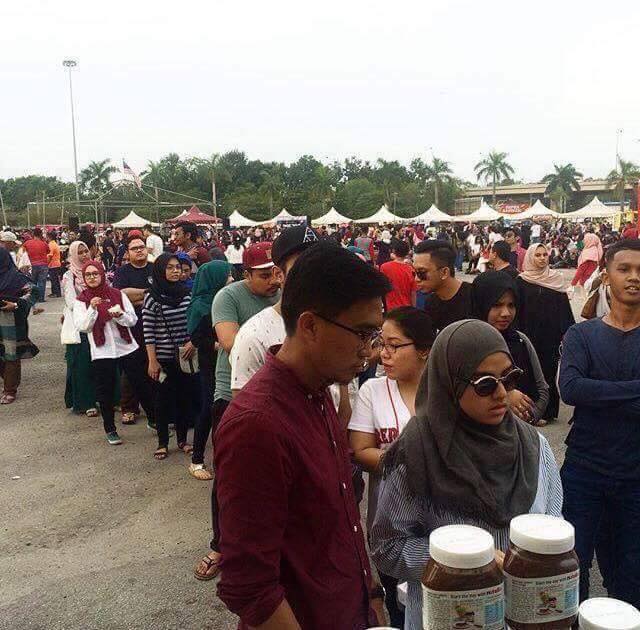 Besides stationing their store in Shah Alam, they also participate in events as well as receive booking for birthday parties. During these occasions, Crush.Time would see long queues of people waiting to try these scrumptious snacks.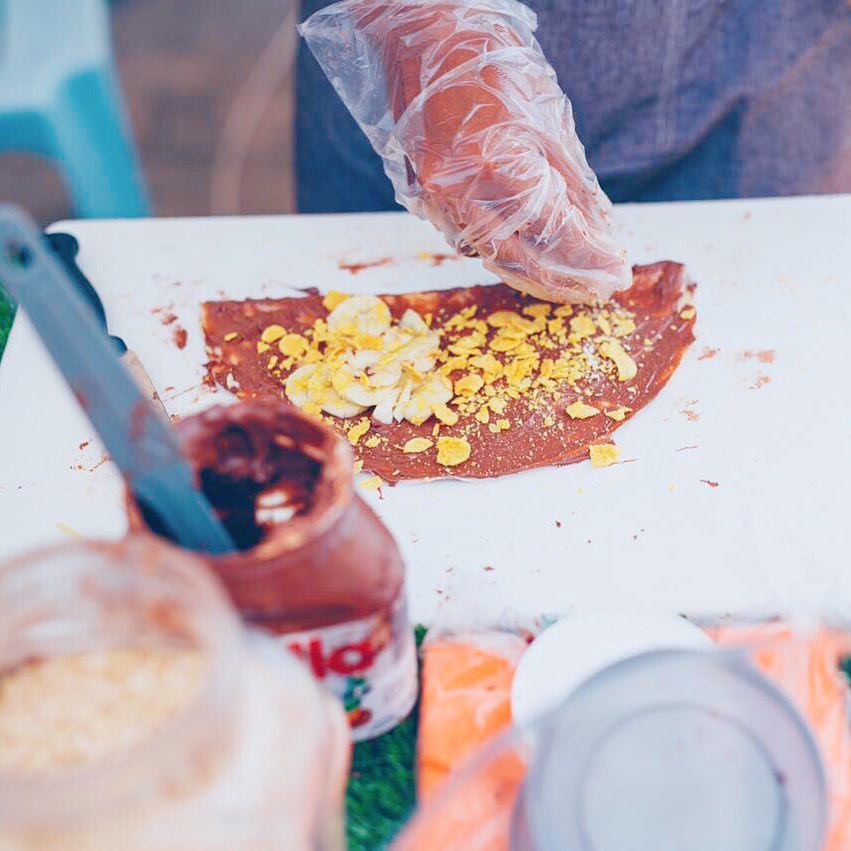 Each wrap is first spread with a thick layer of Nutella and later topped off with cereal for some added crunch as well as bananas for a fruity flavour.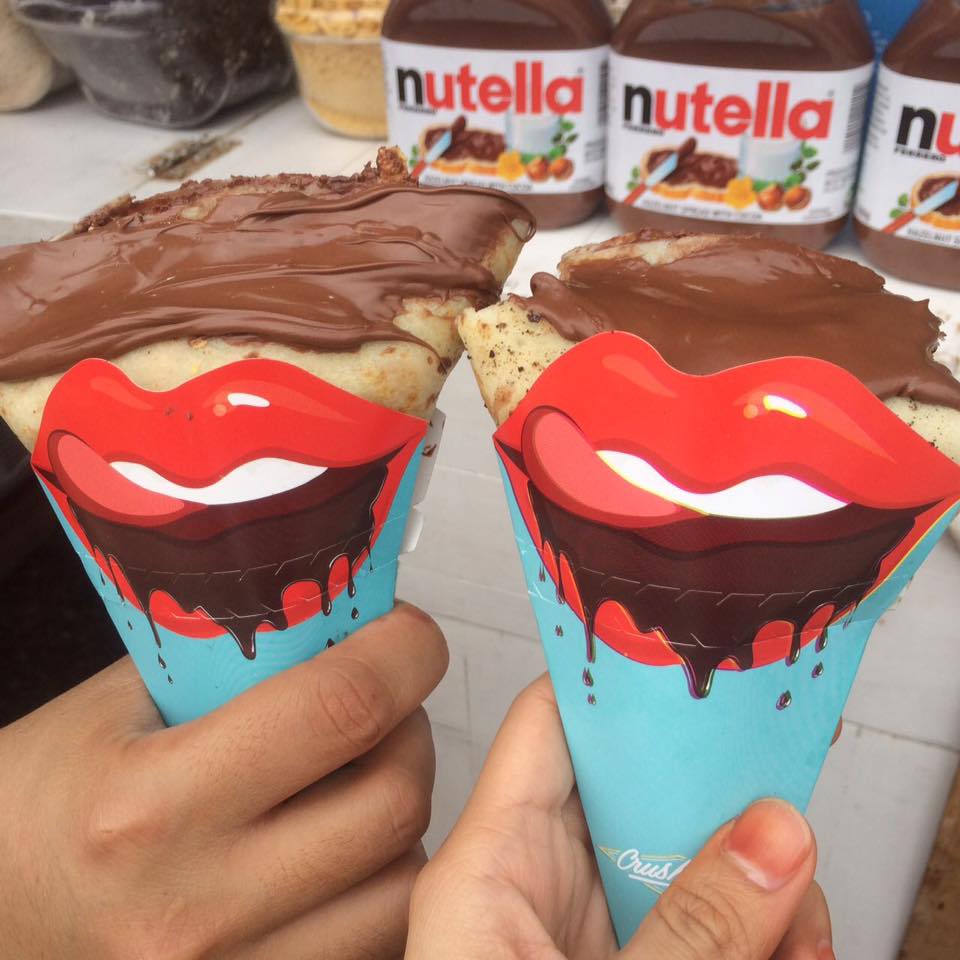 Once each wrap is completed, the team will add another spoonful of Nutella to the exterior of the wrap—just because.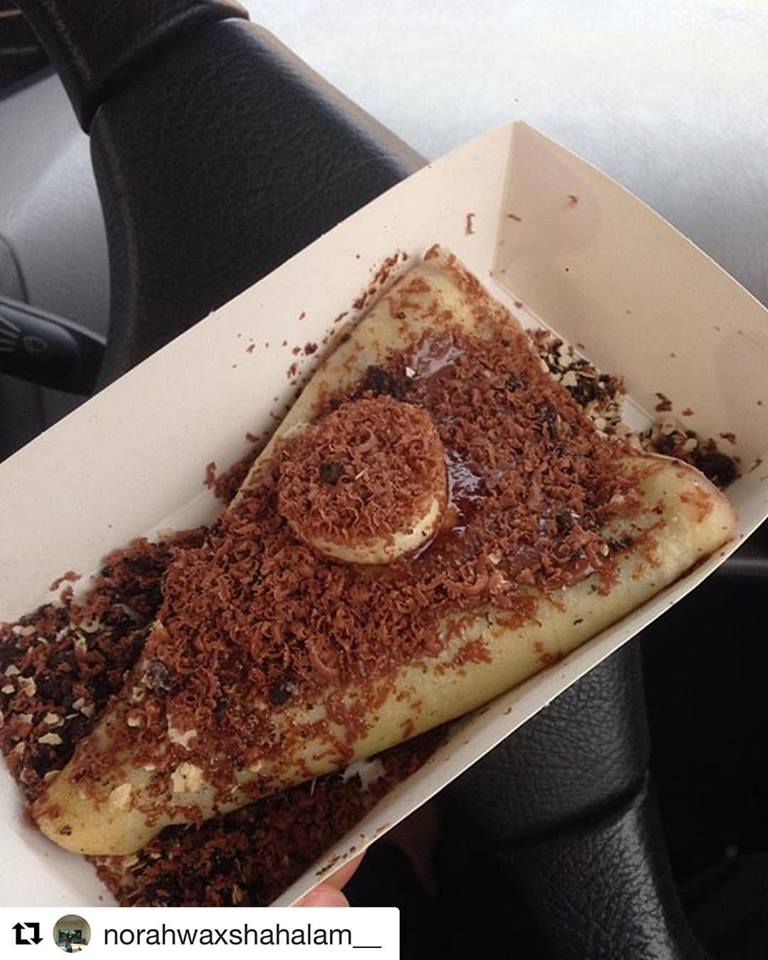 For any Nutella fans, be sure to look out for this vendor to fulfill your craving for something chocolatey and sinful!
Crush.Time
Hours: Monday-Thursday: 6pm-11m, Saturday-Sunday: 12pm-11pm
Address: Jalan Plumbum Aa 7/Aa, Seksyen 7, Shah Alam
Website: Crush.Time
Tel:  017-382 8816
Feature Image Credit: Misky_Bysha & Sharifahrose