Are you up for some Japanese fusion cuisine? TTDI's latest Japanese restaurant, Kouzu, boasts stunning meals in a chilled out environment with grafitti walls as its primary design.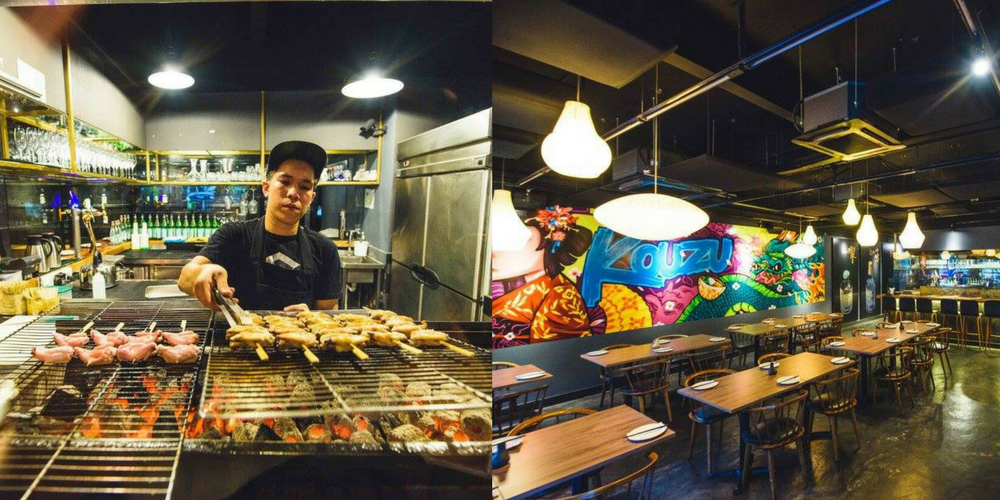 They deliver fancy food in an environment you can spend countless hours chilling at with your friends and family.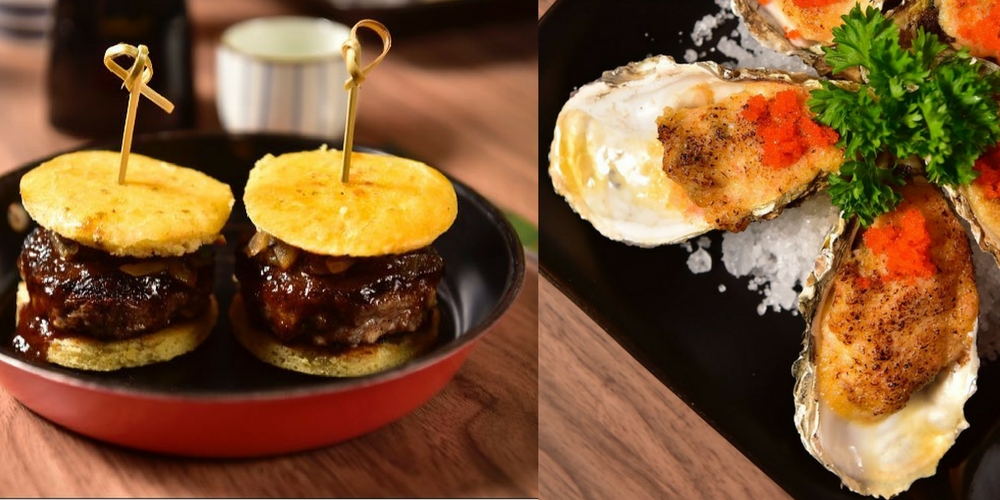 For appetisers, there's the juicy lamb sliders which is even filling enough to be considered as a main meal, especially for small eaters. The creamy baked oysters on the other hand will give you a taste of the ocean with how fresh it is. After all, who wouldn't want cheese and oyster together on a platter?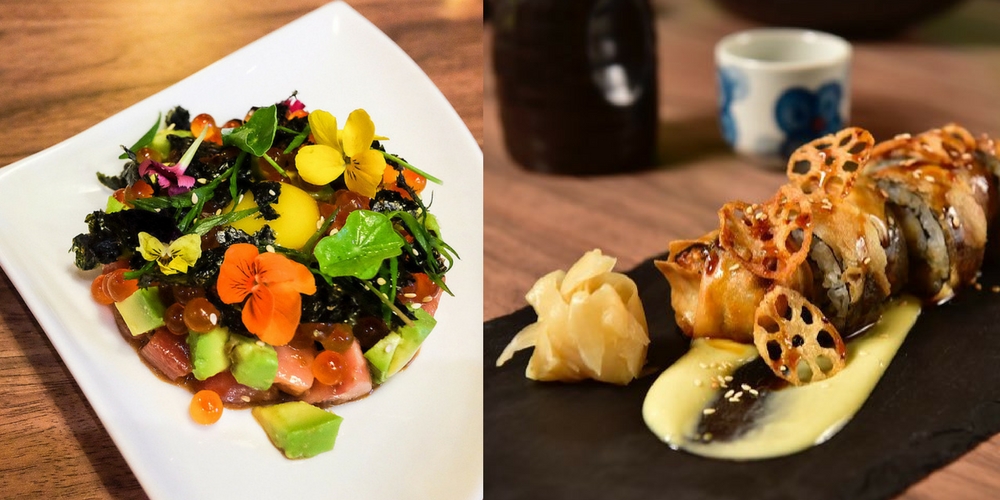 From the first picture itself, there is plenty of color that makes the platter look so stunningly beautiful. The dish is made out of tuna tartare, salmon roe, avocado chunks, raw egg yolk, seaweed strips and edible flowers. The second dish is an unagi roll which is served with some creamy and savoury sauce.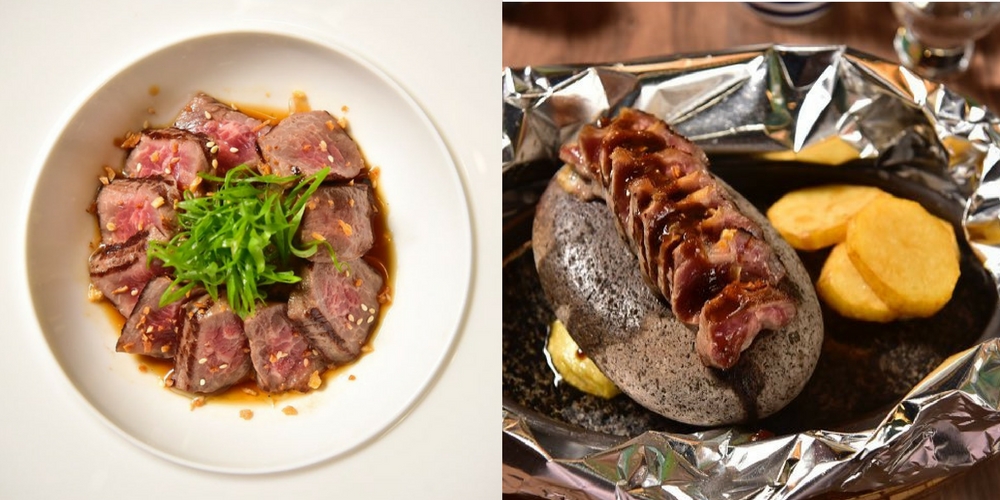 The Japanese meat at Kouzu is one to shout about and it is in fact a beef steak tataki which is tender and melts in the mouth. Meanwhile, the Stone Grilled Sirloin dish features meat which is placed on top of some hot sizzling stones and further drizzled with Kouzu's own special famous sauce.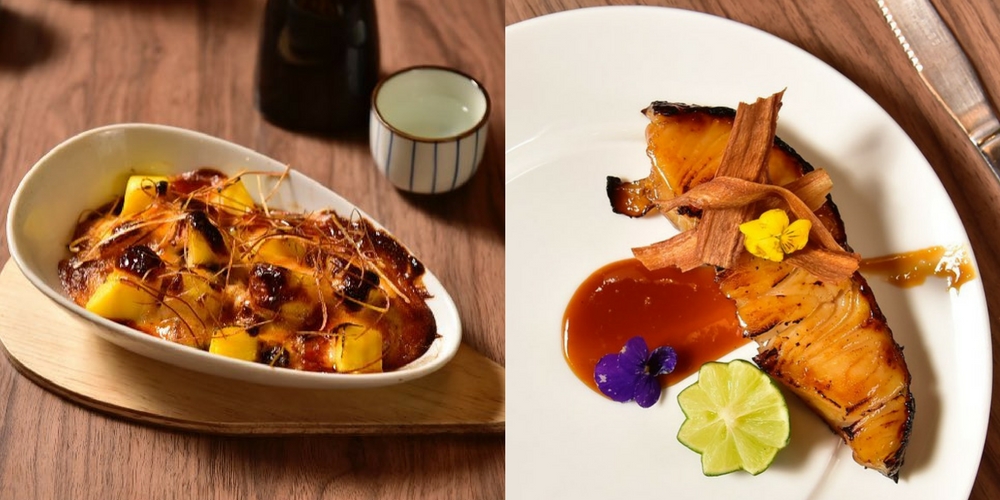 Mango De La Mer is actually a seafood baked with mango dish which is completely out-of-the-box and the team at Kouzu is pretty imaginative with this dish that is both sweet and savoury at the same time. The Kouzu cod fish dish is also seared to perfection and layered on with the special sauce.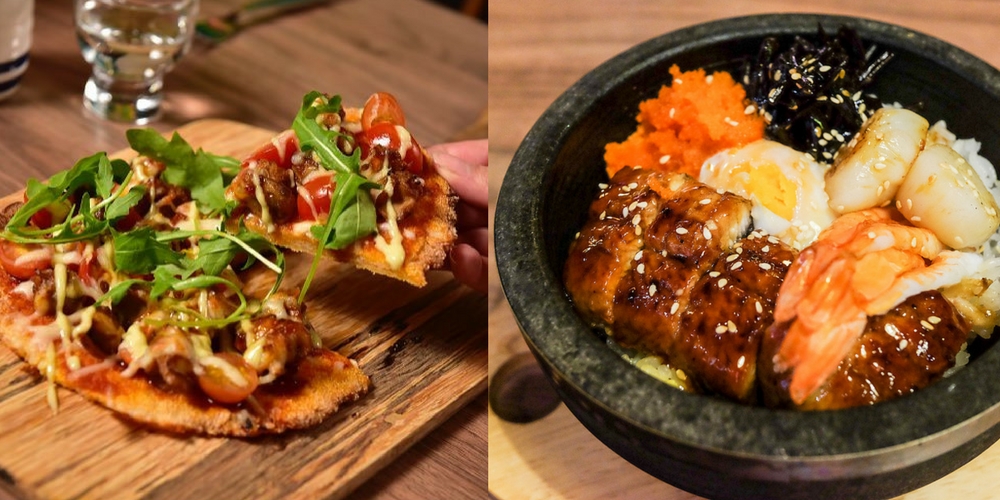 The Japanese escargot pizza is drizzled with sweet and salty sauce and their base is made out of Japanese Rice instead of dough. That's a pretty unique take on a classic Western dish.
Asians can never get enough of rice dishes and perhaps this next dish would've caught their eye. It is a stone bowl rice dish served piping hot. The rice is then topped off with tender unagi, scallops, vinegared prawns, capelin roe and a runny egg. Mix them together and expect a burst of flavours with every bite.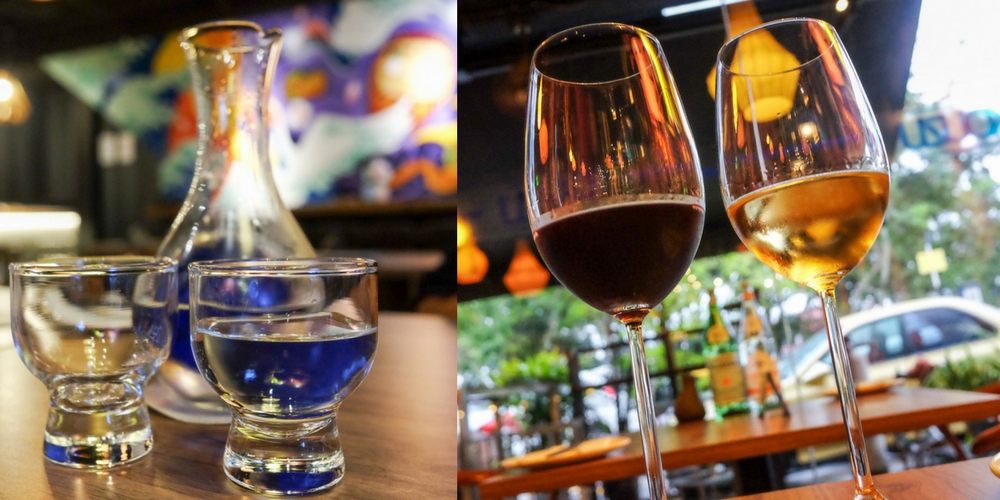 At the end of a meal, it's okay not to have any desserts but definitely don't leave this restaurant without a glass of alcohol like Japanese wine or sake. Kouzu is known to be a place that pairs their alcohol and meals together so there's bound to be something for everyone. Kouzu provides a fine dining experience within a chilled out environment and it is certainly worth a try!
Kouzu
Hours: Monday-Saturday: 5pm-1am
Address: 18, Lorong Datuk Sulaiman 1, Taman Tun Datuk Ismail
Website: Kouzu Malaysia
Tel: 03-7733 9309
Feature Image Credit: Kouzu Malaysia & Eat Drink KL