One of the biggest festivities celebrated around the world is The Day of the Dead (also known as Día de Muertos). It's a Mexican holiday specially for those of Mexican ancestry. The festival focuses on gatherings of family and friends as they pray for their loved ones who have passed on.
Discover KL was recently given the huge privilege of being invited right into the Malaysian Mexican Ambassador's residence to experience this unique celebration! H.E. Ambassador Carlos Félix Corona and his wife, Mrs. Eun Hai Kim graciously extended the invitation to their spacious abode along Jalan Stonor, KL.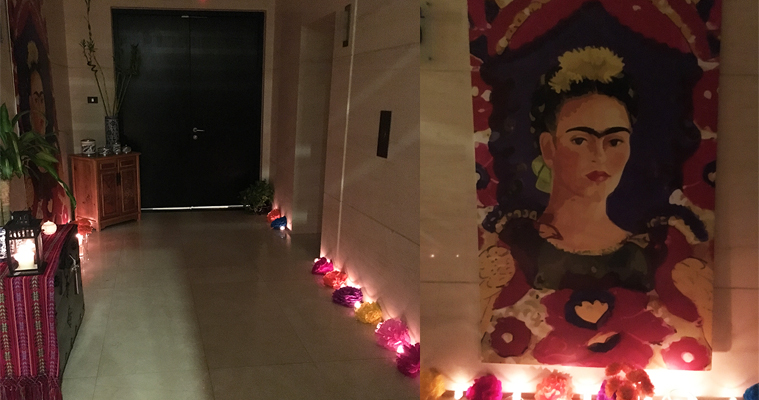 As soon we stepped out of the elevator, we were immediately greeted by a dim hallway lit with small candles in intervals with colourful paper flowers splayed all over the floor. On the wall was a huge portrait of a woman welcoming us with her alluring gaze.
When we made our way into the residence, the person greeting us was none other than the Ambassador's wife herself, along with a few others from the Mexican Embassy of Malaysia. They made sure to welcome us in the customary way that Mexicans do, so a lot of hugs and kisses were passed around.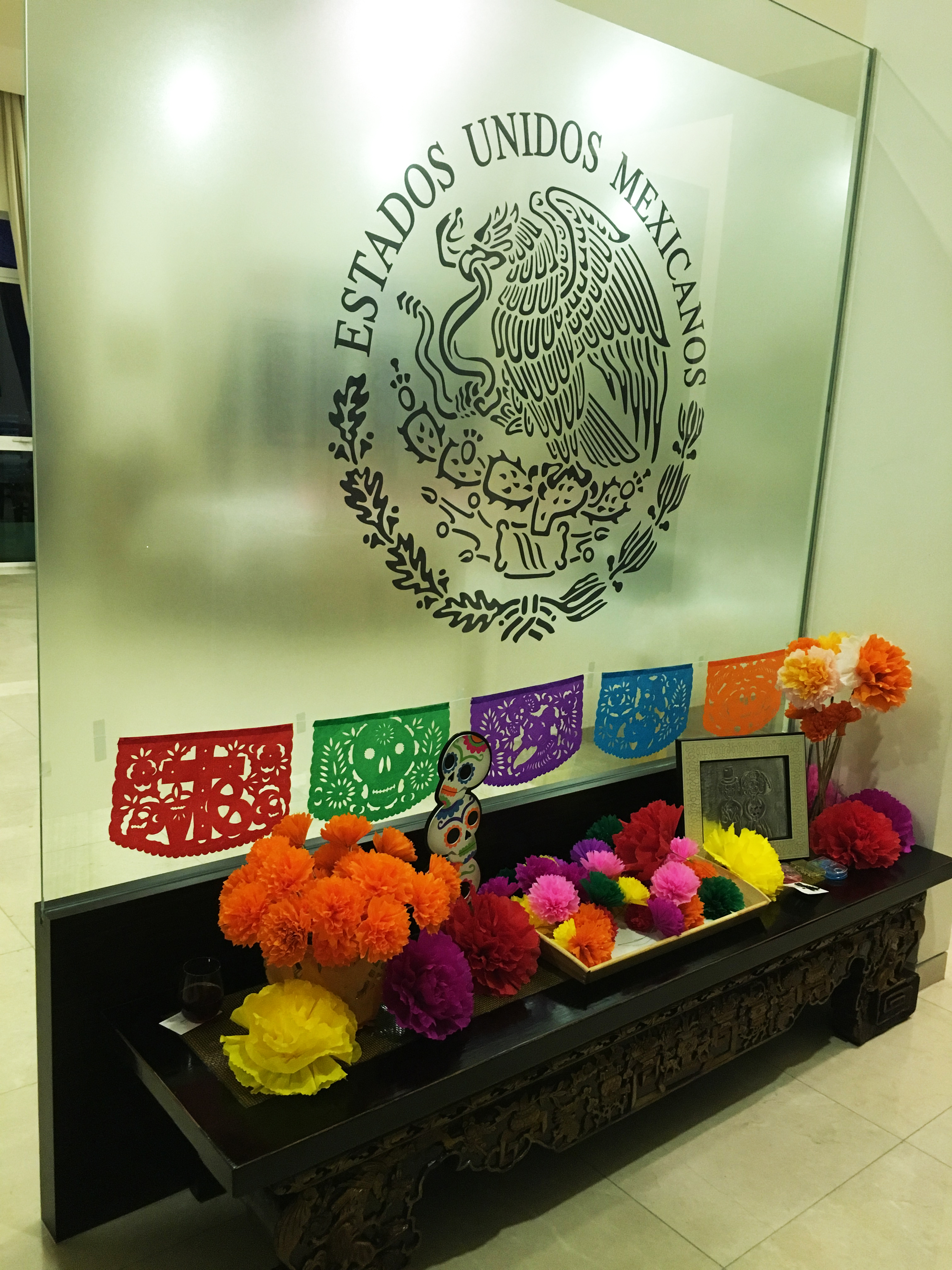 Before we ventured further into the house, we saw a few paper flowers arranged neatly on a bench. Mrs. Eun Hai Kim told us that we could take a few and slip it into our hair or behind our ears if we wanted to seeing since flowers are usually a key point when it comes to dressing up for The Day of The Dead.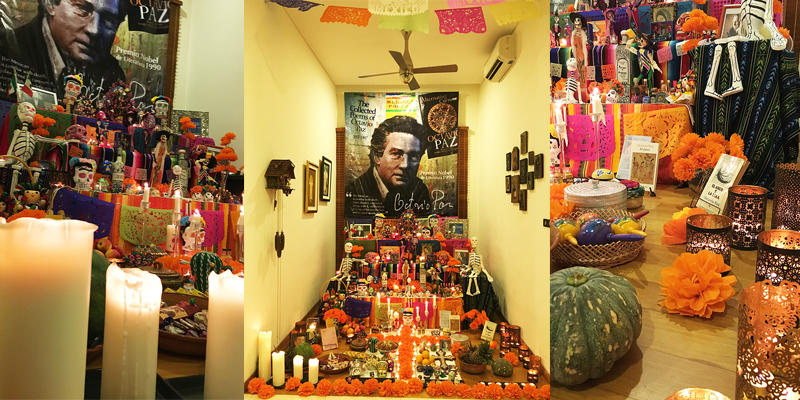 One of the custom practices done for the Day of the Dead is dedicating an altar to a deceased person of their choice. It could be a prominent figure in the Mexican culture or a close relative.
For this year's Day of the Dead, Mrs. Eun Hai Kim designed her altar in honor of Octavio Paz, a widely respected and well-loved writer and diplomat in Mexico who had influenced Mexican history greatly. Hence, it was no wonder that the first thing we noticed was the giant poster of Octavio hanging behind a brightly-lit shrine.
Mrs. Eun Hai Kim shared some of the reasons behind the items placed around the altar. For instance, some of the items include the orange Marigold flowers which symbolises death, dog statues in representation of the creatures helping spirits cross the rivers to reach their altars.
An interesting point we found out was the fact that it is normal in Mexican tradition to give each other sugar skulls with their names written on it in honour of celebrating life. In fact, that was what Mrs. Eun Hai Kim did by writing her husbands' name on a sugar skull.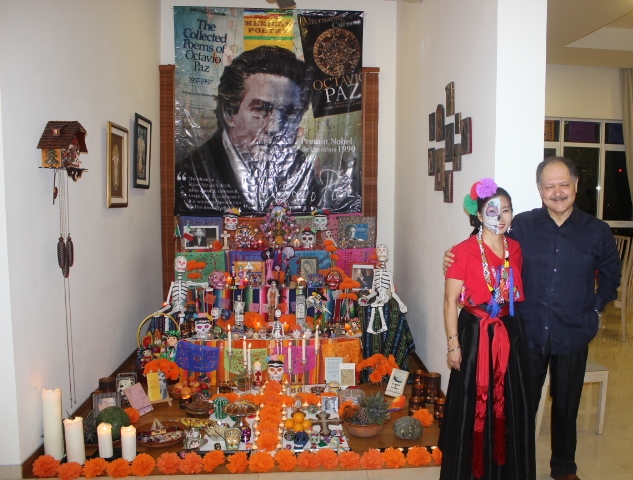 "There is no real ABC on how to prepare your altar. Every religion and family in Mexico have their own ways of doing it. This year, I decided to honour Octavio Paz because of how his work had carved such a legend in the history of Mexico. This is my way of preparing my altar," said Mrs. Eun Hai Kim.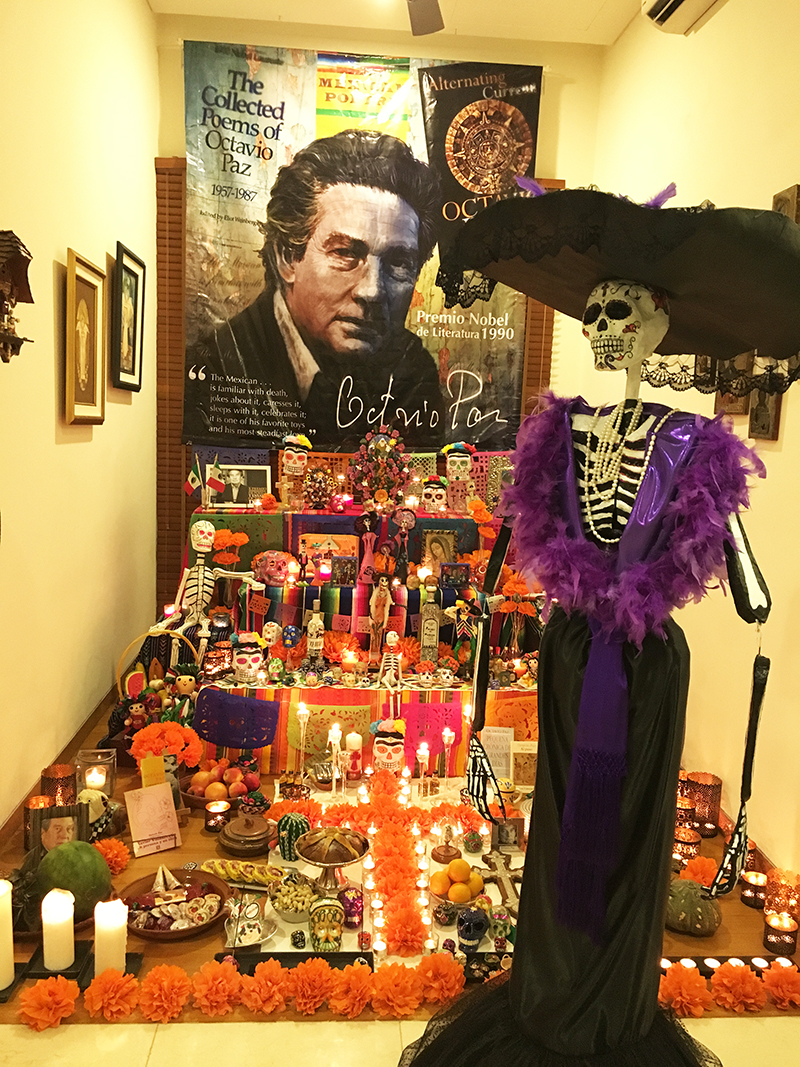 Another 'special guest' that joined us for the night was "La Calavera Catrina" herself, a classic icon for the Day of The Dead. If you've always wondered why most of the makeup done during The Day Of The Dead resemble skeletons and flower designs, there is a reason for it. It's all because of the high-society skeleton lady dressed in a fancy floral hat which was portrayed in a 1910 etching done by Mexican artist José Guadalupe Posada!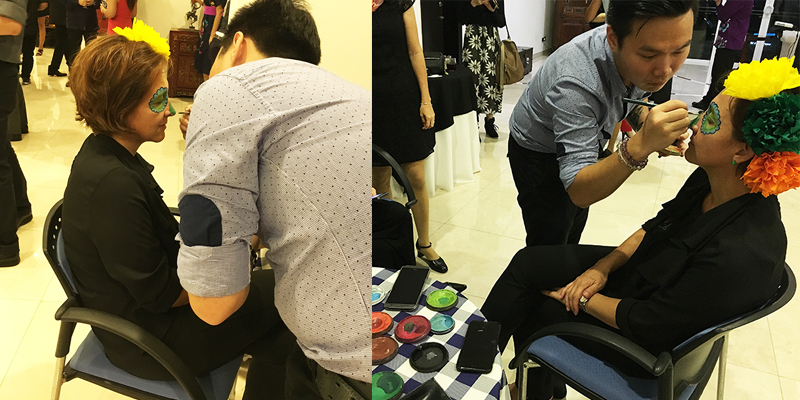 The embassy had even hired a talented artist to help paint various designs on guests if they wanted to, and they were all so pretty!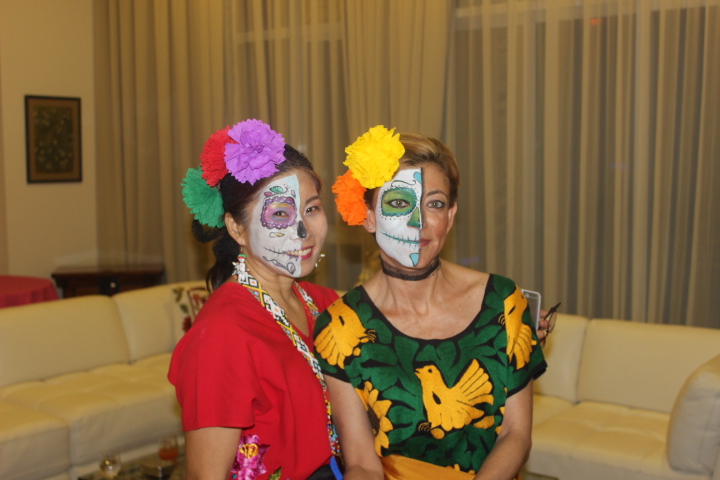 During the event, we were served authentic Mexican cuisine. One of the signature dishes prepared was "Pan De Muertos" (Mexican Bread of the Dead) which had a dense and heavy texture tinged with sweetness. Taking a bite out of it, we were surprised to find out that it tasted more like cake rather than bread!
Mrs. Eun Hai Kim shared that even though the bread might look simple, it's quite difficult to perfect, which is the reason why she took a long time to prepare it for this occasion.

During our dinner, we also took the opportunity to venture around the residence (because when else will we ever get this chance?!) and we saw a few unique decorations around the home, such as an area full of clocks and table decor with Spanish books placed on it for some light reading.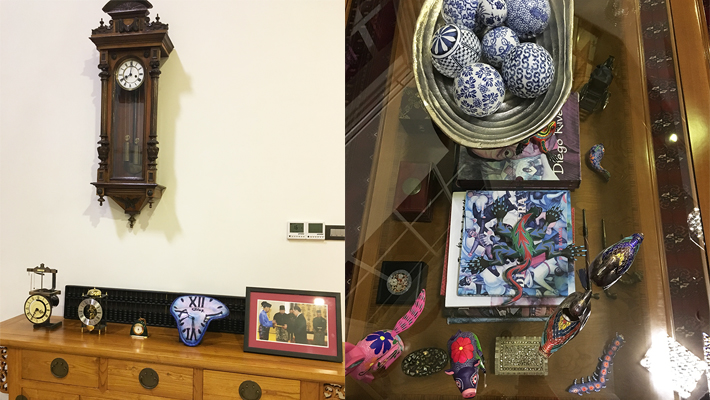 Overall, it was a wonderful experience getting to experience this unique celebration from a different culture first hand. We'd like to say a huge thanks to the Mexican Embassy of Malaysia for giving us this opportunity!