After a long day, sometimes all we want to do is sit back, take a deep breath, unclench our tight muscles, and just relax. Sure, there are the usual tried and tested ways of doing it, from the likes of massages to aromatherapy, but wouldn't you want to step out of your comfort zone and try something new at the spa this time? Here are some of the more unconventional ways to shape up and pamper yourself in KL's spas. Who knows, you might find your new go-to method!
Isolation Tank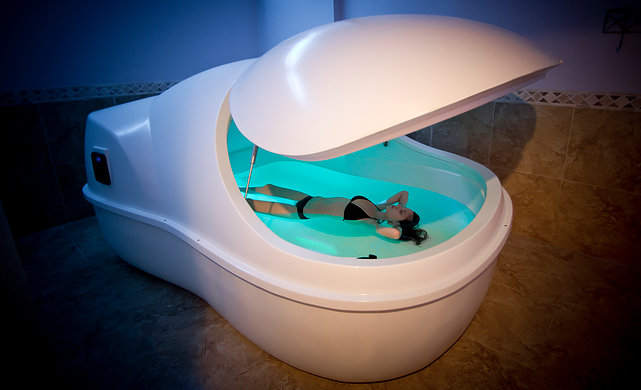 Does floating on water alone, in darkness, in an enclosed tank for an hour sound appealing to you? If yes, you must have heard of the isolation tanks used nowadays as a method of relaxation.
A small, bathtub-sized tank is filled with salt water and warmed to the exact temperature of human skin. While inside, you're supposed to float mindlessly on the water, letting your mind relax and taking advantage of the complete state of sensory deprivation to clear your mind and completely unwind. Because the temperature of the air, water, and your skin are the same, it's supposed to emit the sensation of floating in nothingness.
Apparently, many have claimed that they fall into such a deep state of relaxation that they start to hallucinate and are in a state between being awake and asleep. Benefits include significantly decreased stress levels, increased creativity, improved sleep, syncing of the left-brain and right-brain, and a number of other health benefits. If you aren't claustrophobic or afraid of water, definitely give it a try at Be Urban Wellness, Damansara Heights!
Electrical Muscle Stimulation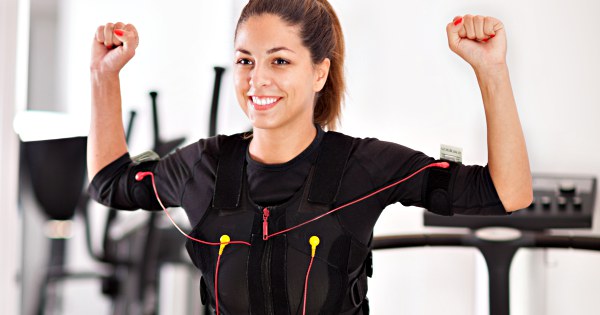 Would you go so far as to electrocute yourself to burn off your fat? If you want to lose weight and get fit, but you feel like you've tried everything and nothing seems to be working, you can technically just zap your fat away!
Be Urban Wellness also offers electrical muscle stimulation (EMS) treatments, where you would be wearing special clothing that's hooked up to give you bioelectrical impulses. These electric zaps are supposed to make your muscles contract and expand easier, meaning your workout sessions will be a lot more effective. I know that sounds scary, but apparently it works!
EMS is usually used for strength training, or rehabilitation for disabled patients, and many have testified that they've seen good results in a considerably shorter amount of time compared to regular workouts. Apparently their 20-minute sessions are 18 times more effective than normal workouts, and you can burn up to 500 calories per session. That's a whole Big Mac gone in 20 minutes! Be Urban Wellness is offering a free trial for their EMS treatments, so you'll be able to see how well this suits you!
Hyperbaric Oxygen Chamber
Seeing as the air we're breathing in now only contains about 21% of oxygen, have you ever wondered what it would feel like to breathe in 100% pure oxygen? Be Urban Wellness also has a special oxygen chamber, so you don't have to wonder anymore!
Oxygen therapies have long been used to promote healing, especially of skin wounds and diseases, and are a favourite of Hollywood celebrities for its myriad benefits. Upon entering the oxygen chamber, 100% pure oxygen will be pumped through, which means your body will have open and easy contact with it.
Oxygen provides loads of benefits to your skin and body, including increased performance, faster healing, and a more youthful and glowing complexion, among other things. If you're at the end of your rope and are looking for some new, beneficial body treatments to try out, why not this one?
Chromotherapy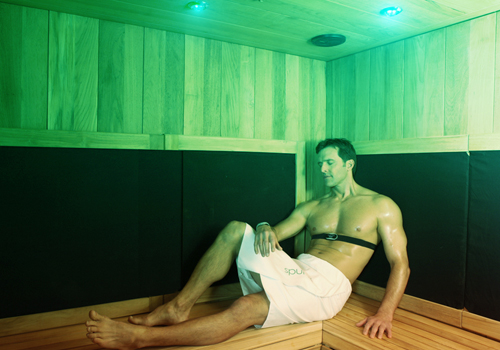 We all have different favourite colours, and science has tried to explain why, maybe even that our favourite colours can give insight into our personalities. But with chromotherapy, which is the science of using colours, and hence their electromagnetic radiation, to cure diseases, colours now have medical benefits!
According to scientific studies, specific vibrations in specific colours can help to cure specific ailments. For example, red light activates the circulatory and nervous systems, yellow light purifies the skin, violet light relaxes the nerves and lymphatic systems, and orange light energizes and eliminates fat.
Sweatspa in KL provides chromotherapy treatments so that you can experience this interesting cure for yourself. Choose your colours based on which area of yourself you want to heal or improve, and see if it works out for you!
Aroma Chroma Oxygen Therapy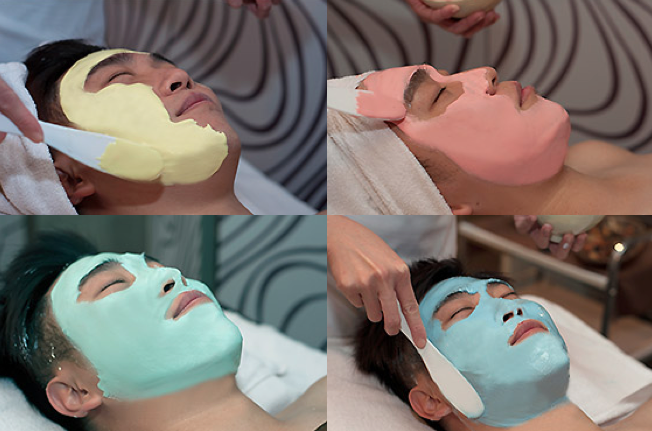 If you want to experience both chromotherapy and oxygen therapy, there's a place that combines the two so you'll get the benefits of both at the same time. Besides that, they'll also throw in an aromatherapy treatment as well, so it's a 3-in-1 deal!
La Beaute de la Suisse in Shah Alam has their Aroma Chroma Oxygen therapy, combining the healing benefits of aromatherapy, colour therapy, and oxygen therapy. The oxygen will energize our skin cells and help to regenerate them, while chromotherapy's colour vibrations will stimulates our cells, and aromatherapy's essential oils will be better absorbed into the skin after the pervious treatments. When all three are combined, the results are extra potent and effective!
Choose between a few different kinds of colour treatments that targets specific skin types, like red for mature and dry skin, yellow for hyperpigmented skin, green for oily and acne-prone skin, and blue for sensitive and dehydrated skin. It sounds quite intense, but it seems to have worked out pretty well!
Infrared Sauna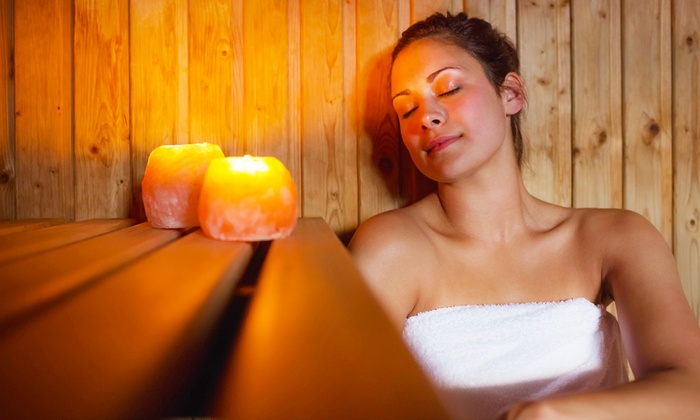 Instead of heating up a sauna using hot stones or an electric heater, the infrared sauna at Sweatspa uses infrared rays to directly heat up the core of the body, which acts as a natural way to detoxify the body. Through infrared saunas, you can rid your body of toxic chemicals, heavy metals, and even slim down your physique!
Sweatspa's sauna uses a 'proprietary blend' of infrared wavelengths (that you can actually customize) in order to target specific ailments on the body. For example, near infrared waves promote healing, cell health and rejuvenation, and purifies skin, whereas far infrared waves promote weight loss, relaxation, and body detox. Sounds pretty good to me!
Acoustic Resonance Therapy (ART)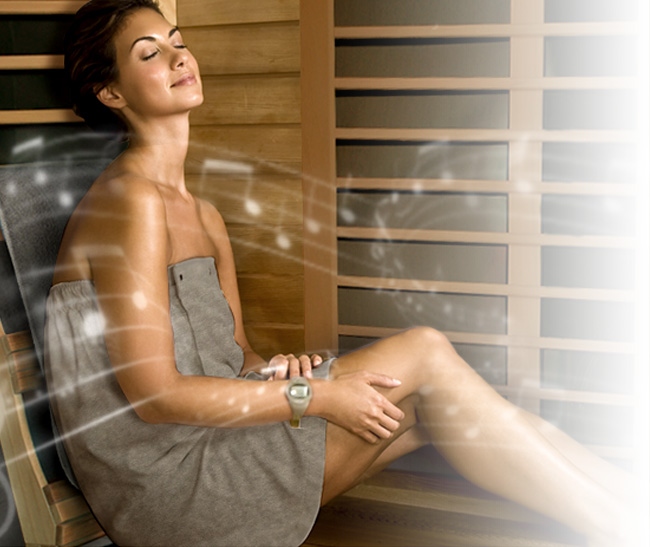 Did you know that people have been using soundwaves for health benefits and relaxation? The things that people come up with to relax!
Sound therapists usually use such instruments as drums, tuning forks, or Himalayan singing bowls (?) to encourage the body to relax. However in Sweatspa, they implement ART into their infrared saunas, which combine the benefits of sound and vibrations to harmonize the body and ease relaxation for the body. They claim that by listening to soothing music and feeling the vibrations of it through our bodies, it will stimulate the body's natural relaxation response. I wouldn't know how true it is since I've never tried it myself, but it wouldn't hurt to give it a go!
Even though these spa treatments sound quite unconventional and weird, it wouldn't hurt to give them a try! After all, you'll never know if you'd like it until you've given it a shot! Know of any other unusual beauty treatments in the Klang Valley? Let us know!
Be Urban Wellness
Address: 11th Floor, [email protected], Jalan Changkat Semantan, Damansara Heights, 50490 Kuala Lumpur
Hours: 11am-8pm on weekdays, 10am-6pm on weekends
Tel: 03-2095 1999
Website: http://beurbanwellness.com/
La Beaute de la Suisse
Address: 5-36-1, No 14, Persiaran Anggerik Vanilla, 40460 Shah Alam
Hours: 10am-7pm daily
Tel: 03-5131 7128
Website: https://www.facebook.com/labeautesuisse.my/
Sweatspa
Available at Atria Damansara and Bangsar Shopping Centre.
Hours: 10am-9pm daily
Website: http://sweatspa.com
Featured image credit: fredericknewspost.com