Flatlays have taken the Instagram world by storm, and now everyone's carefully arranging their food/makeup/books/anything and everything else, angling their cameras from high up, and taking that picturesque shot.
If you don't know what a flatlay is, it's pretty much just arranging your photo's subject matter flat on a floor or table, and taking your picture from directly above it. The result is clean, neat, and uber pleasing to the eyes.
But if you've ever tried to take a flatlay picture before, you'll know that it's not as easy as it sounds. Arranging your subject matter isn't simply just dumping your #OOTD on the ground and snapping a picture of it. All kinds of factors come into play to take the perfect flatlay, from the lighting to the photo's composition, from the choice of background all the way to the smallest of details within your shot.
So if you've hit a wall on your flatlay journey and just can't seem to get it right, check out these Instagram accounts that are the ultimate #flatlaygoals. They absolute nail their flatlays, and you can get some inspiration from them to execute your own! And as a bonus, they're all Malaysians too!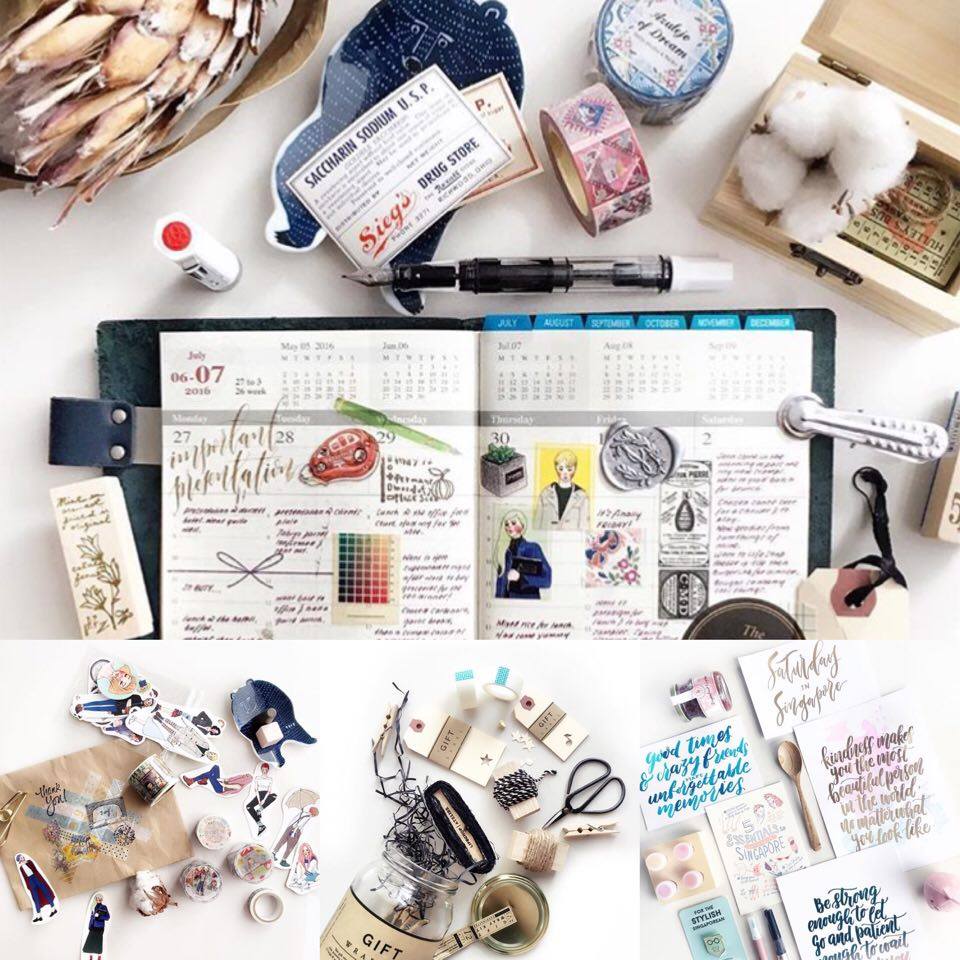 Joy mostly focuses her flatlays on awesome stationery and journal shots, but there's a little something of everything in her Instagram feed! Her approach to her flatlays is messy, yet organized, and it makes for beautiful pictures!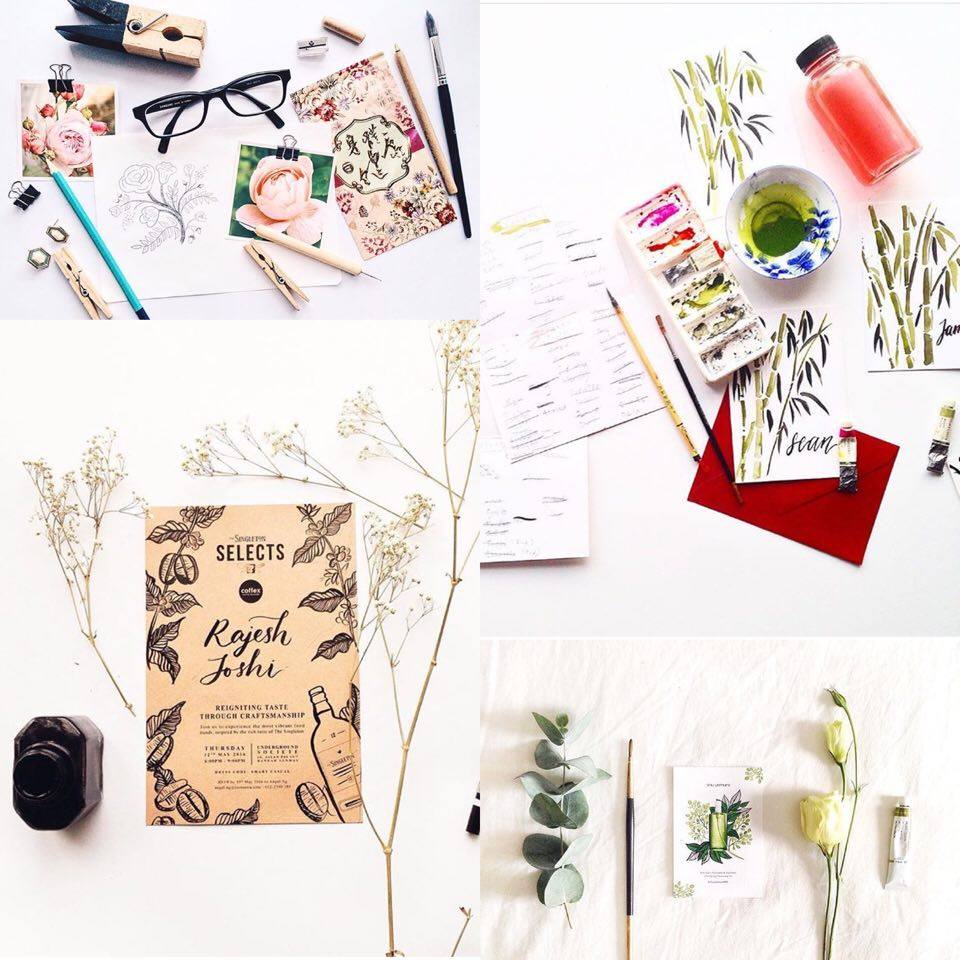 Anni is a talented illustrator and calligrapher, and she's one of the minds behind Pebble Paper. Her feed mostly consists of beautiful flatlays of her artwork, with a little bit of food thrown in there for good measure!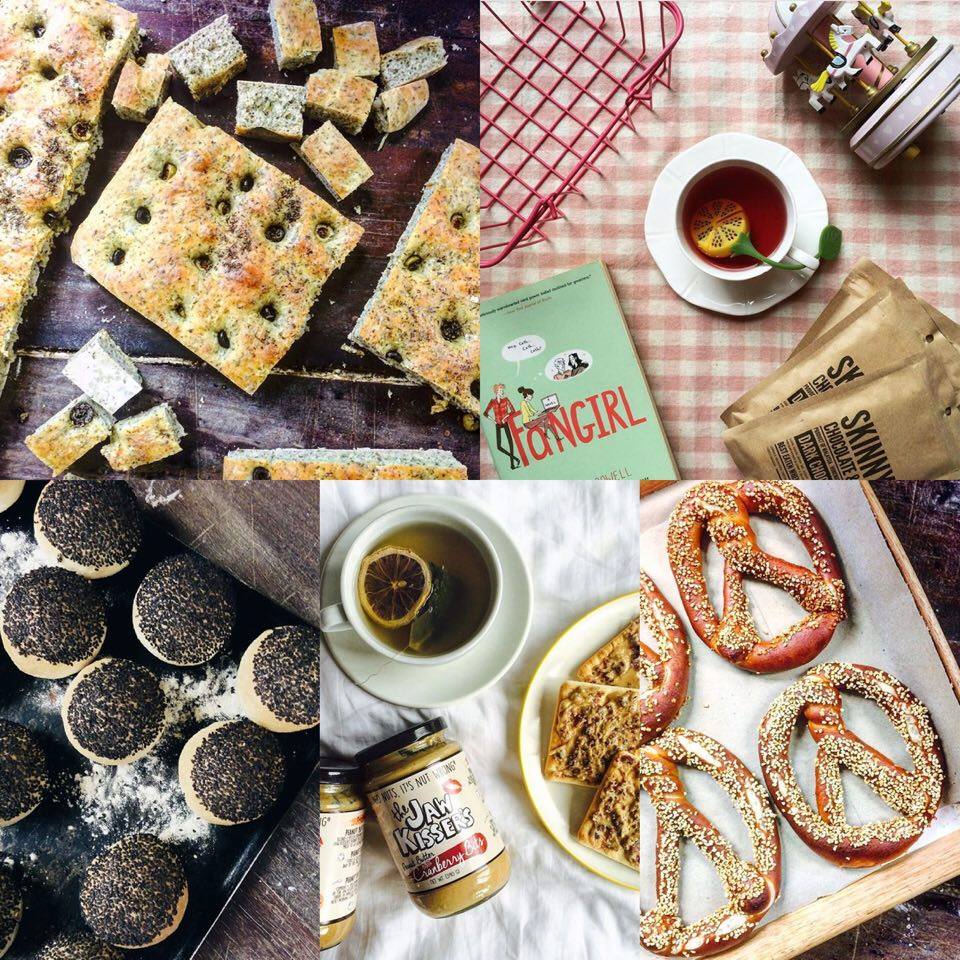 As a baker, Rara fills her Instagram feed full of yummy pictures of her freshly baked creations. Don't go on her account if you're hungry!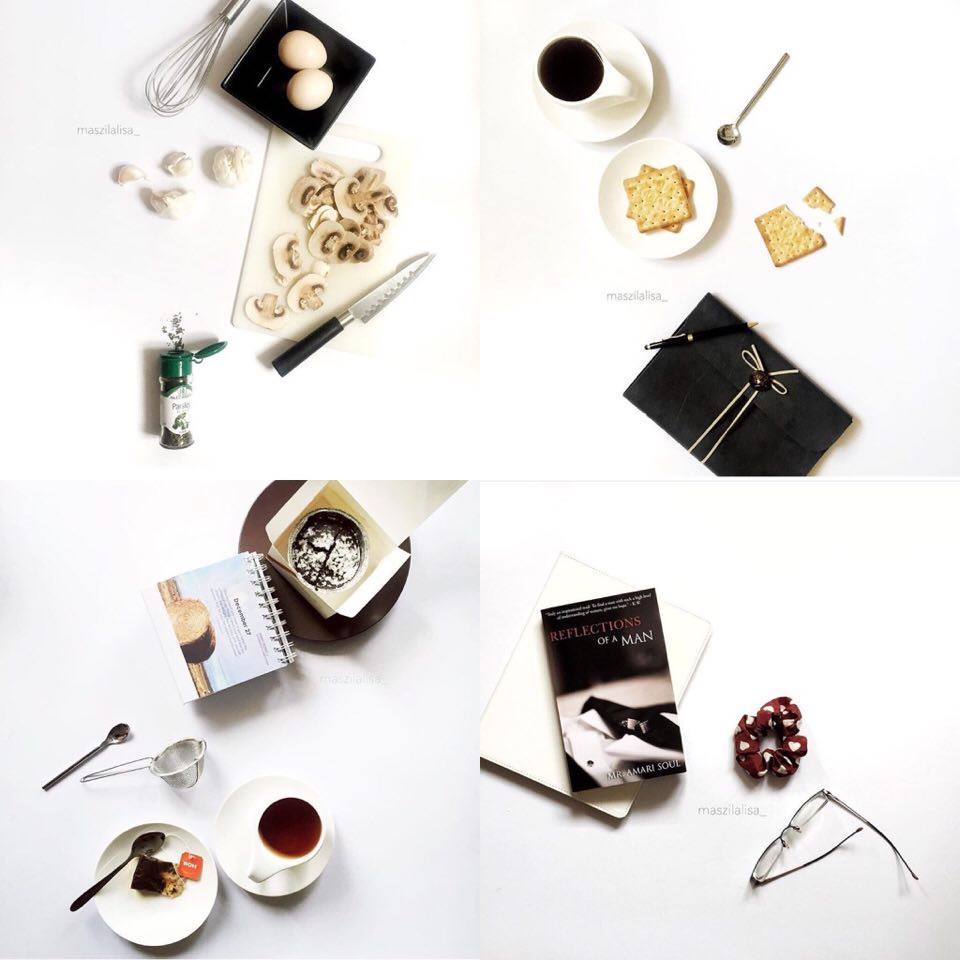 This account is full of pretty, minimalistic flatlays that will appeal to all the girls out there, as she takes cool pictures of food, makeup, clothes, and books. IG feed envy for sure!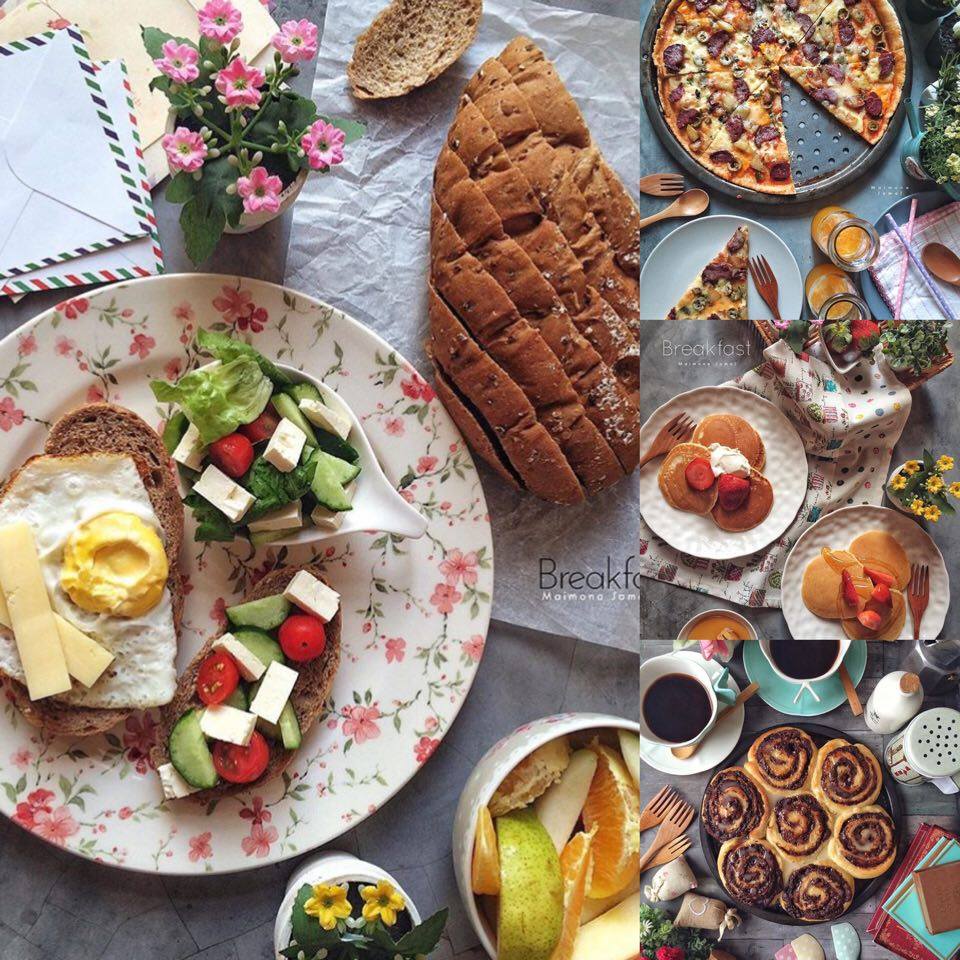 Maimona is a Libyan living in Malaysia, and her feed consists of beautiful flatlays of food that look absolutely scrumptious. Even though her pictures may look cluttered, it all works out and ends up being a beautiful mess.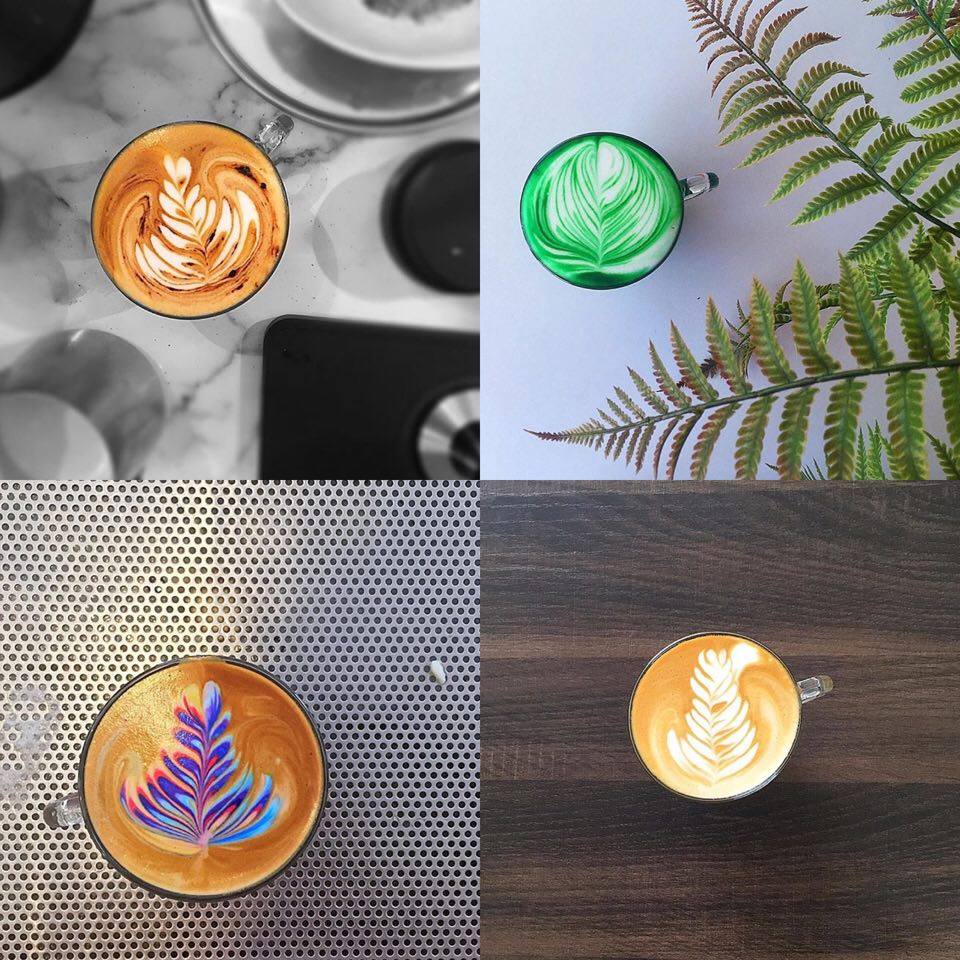 Douglas' barista skills show through wonderfully in his photos, which are mostly flatlays of his coffee art creations. This is definitely an account for all you coffee aficionados out there!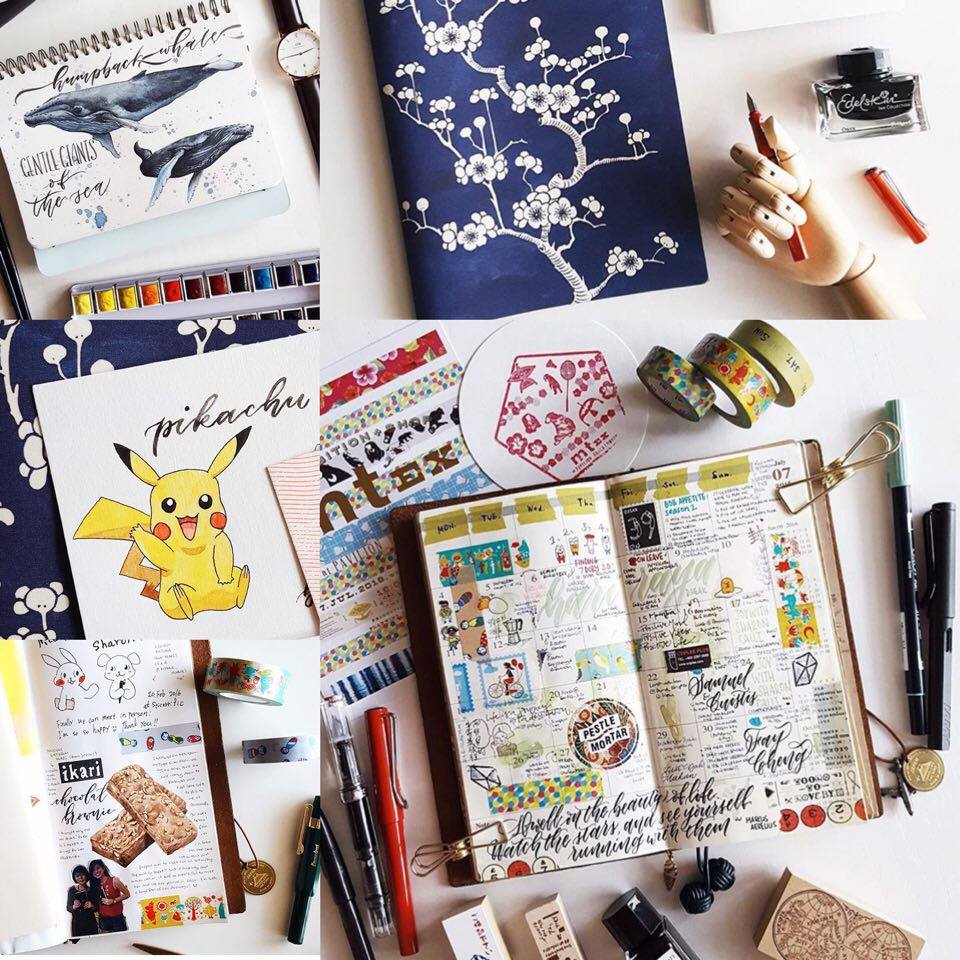 This account is full of beautiful flatlays of owner Sharon's watercolour artwork, and you can find all kinds of things from Pokemon to calligraphy on her page. She's one hell of a talented artist!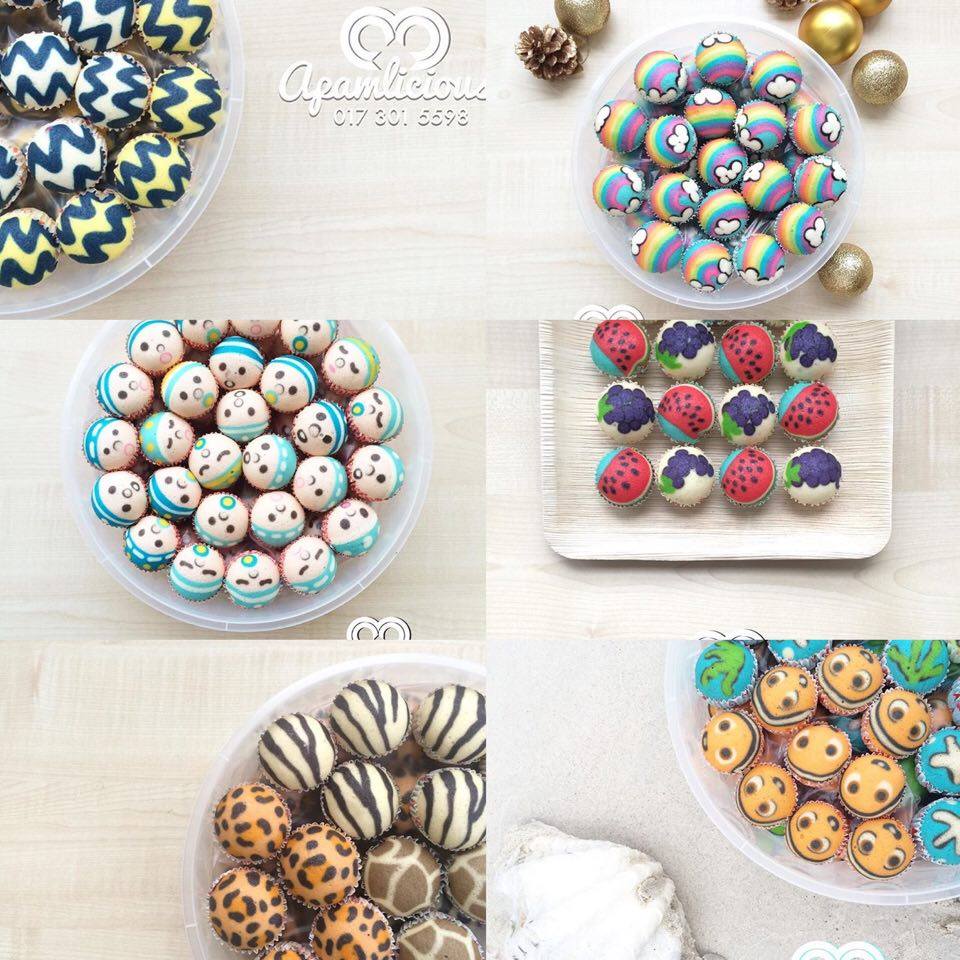 This account posts flatlays of adorable apam (steamed cakes) that we all know and love. Who knew you could make leapord-print apam? The cute round cakes are actually open for orders from them too!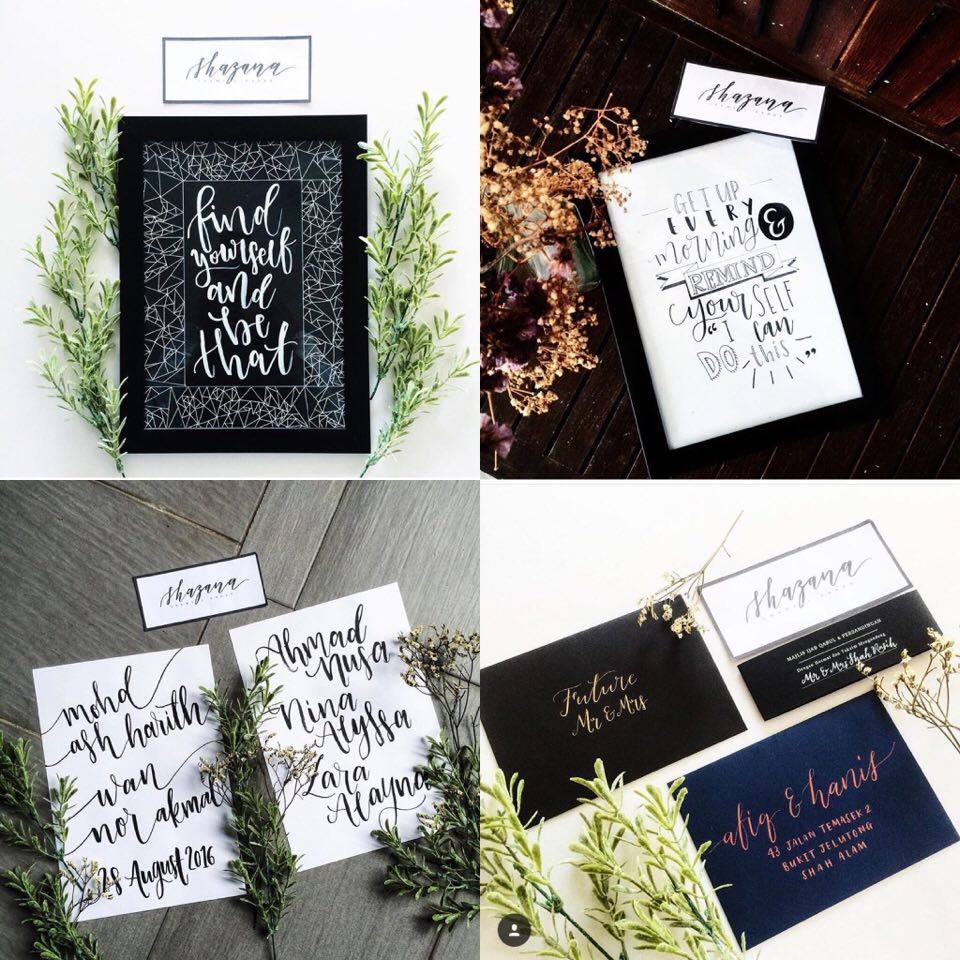 Shazana can definitely work magic with a brush and some ink, as her Instagram feed full of her calligraphy attests! Her brushwork is immaculate, and looks amazing on her feed!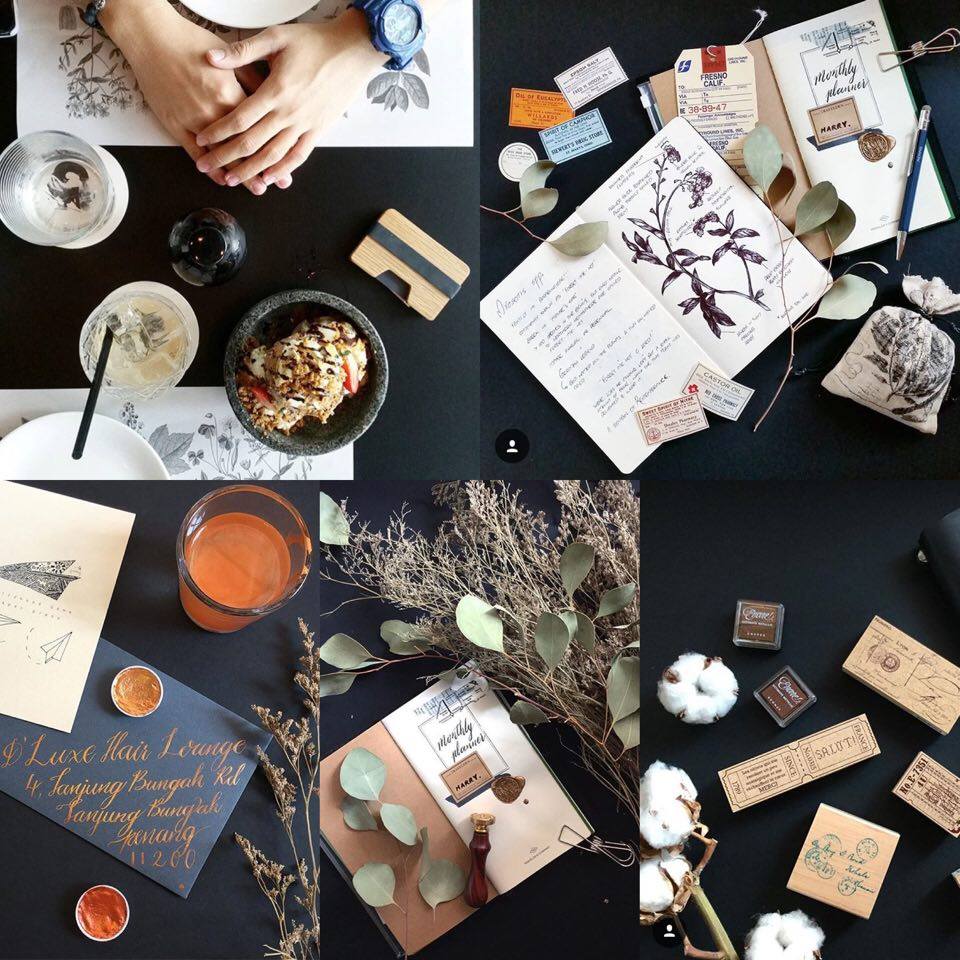 This account does flatlays of calligraphy and drawings on a dark background, and it all works so well together. Every element in his photos is flawlessly arranged, and you won't even think twice before hitting that 'like' button!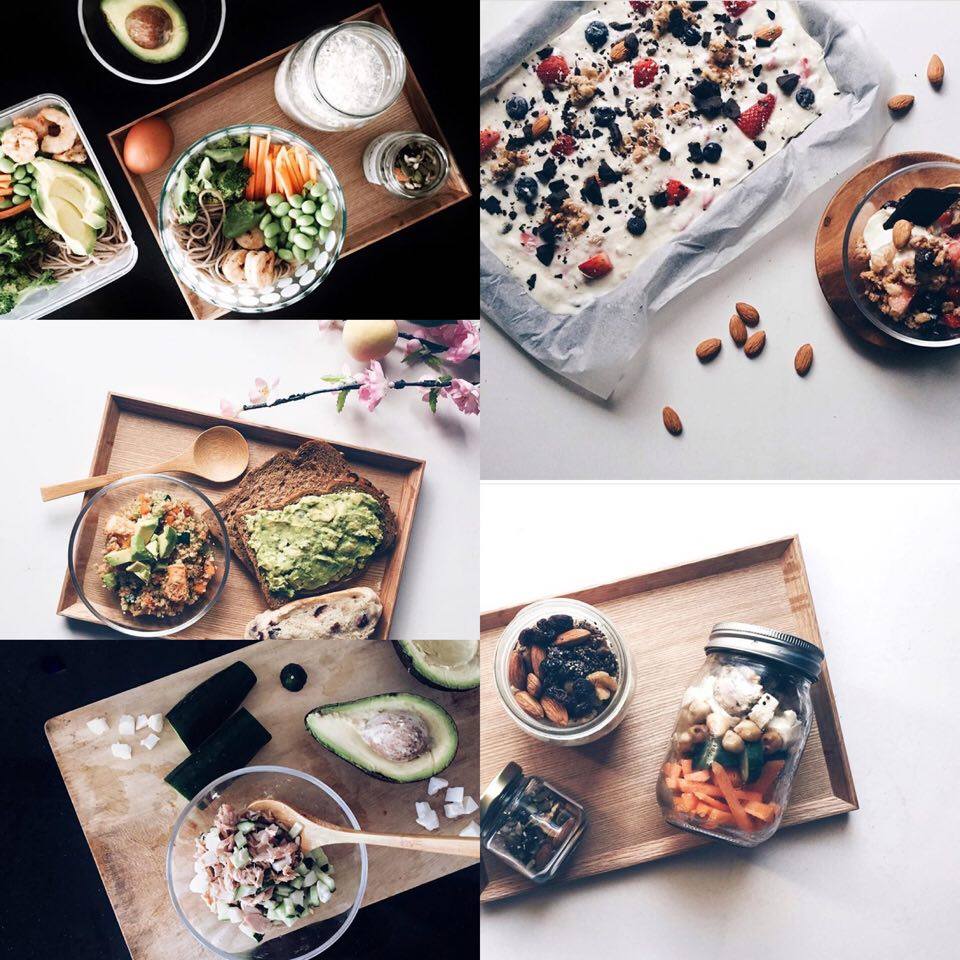 If you're a health food enthusiast, you gotta follow this account! Chee Ching is a food stylist, so its no wonder her pictures look so good! Definite #fitspo material right here.
See, us Malaysians can do gorgeous flatlays too! But these are just a tiny fraction of the Instagram accounts out there that do amazing flatlays. Let us know of others we missed in the comments below!