For those who are not familiar with MrBeast, he's one of the most popular channels on YouTube with over 119 million subscribers (as of December 14, 2022). He's best known for his viral videos like Squid Game in Real Life, Spending 50 Hours in Solitary Confinement, and more.
He's also no stranger to experimenting with different content formats and business ideas. One of these ideas was MrBeast Burger, which initially started as a pop-up restaurant in December 2020.
On March 18, 2022, he opened his first MrBeast Burger outlet in the American Dream Mall, which attracted over 10,000 visitors from all over the United States.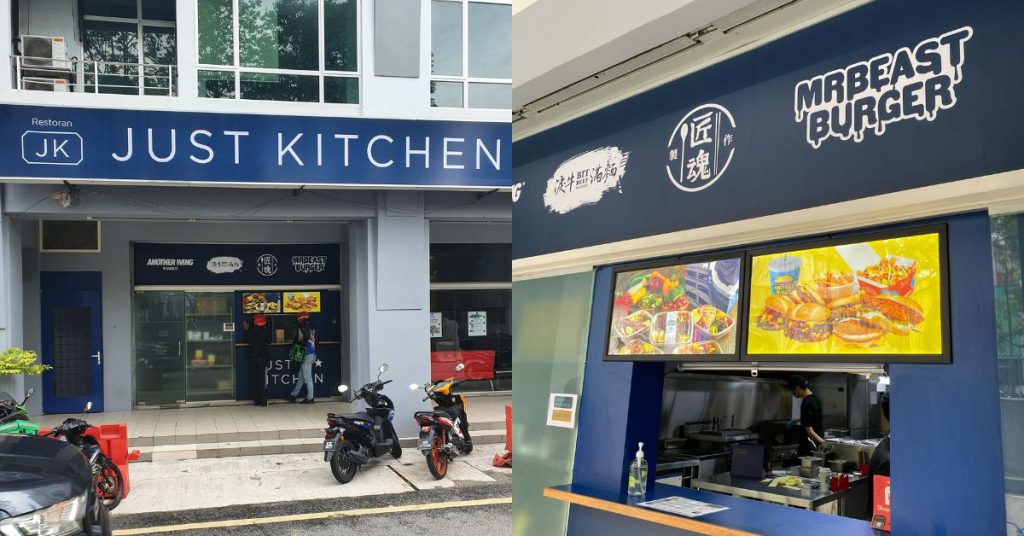 When we found out that JustKitchen, a ghost kitchen brand, was offering MrBeast Burgers to Malaysians from November 2022 onwards, we had to give them a try to find out whether the burgers were worth the hype.
Before we dive deeper, let's talk about prices.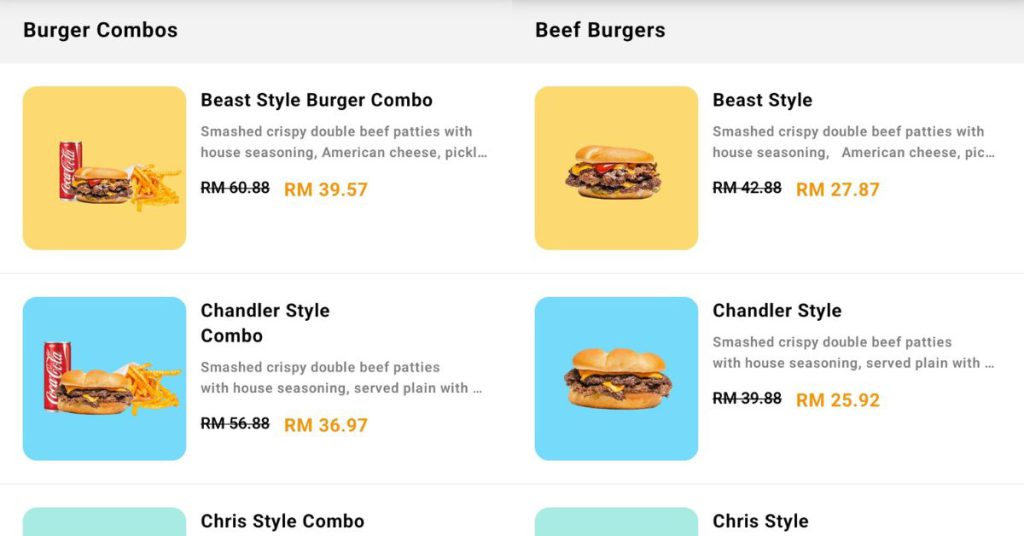 On average, the combo includes crinkle-cut fries, a drink, and a burger of your choosing from about RM35.88 to RM61.88. However, if you just want the burger a la carte, it'll be around RM15 cheaper than getting the combo.
Do keep in mind that the price does not include delivery, which will vary depending on where you stay.
The first burger we tried was the Beast Style (RM60.88) burger with double beef patties, American cheese, pickles, ketchup, and a special sauce specially formulated with Malaysian taste buds in mind.
While they didn't exactly elaborate on what the in-house-made sauce was made of, we tasted a hint of mustard and a bit of mayonnaise. We could be wrong, though.
Taste-wise, the Beast Style burger's smashed double beef patty was quite palatable and filling, and the American cheese gave the burger a hint of saltiness. However, we felt there was not enough sauce in the burger, which made it taste a little dry.
The Chandler Style (RM56.88) burger is similar to Beast Style, except it doesn't have pickles and ketchup.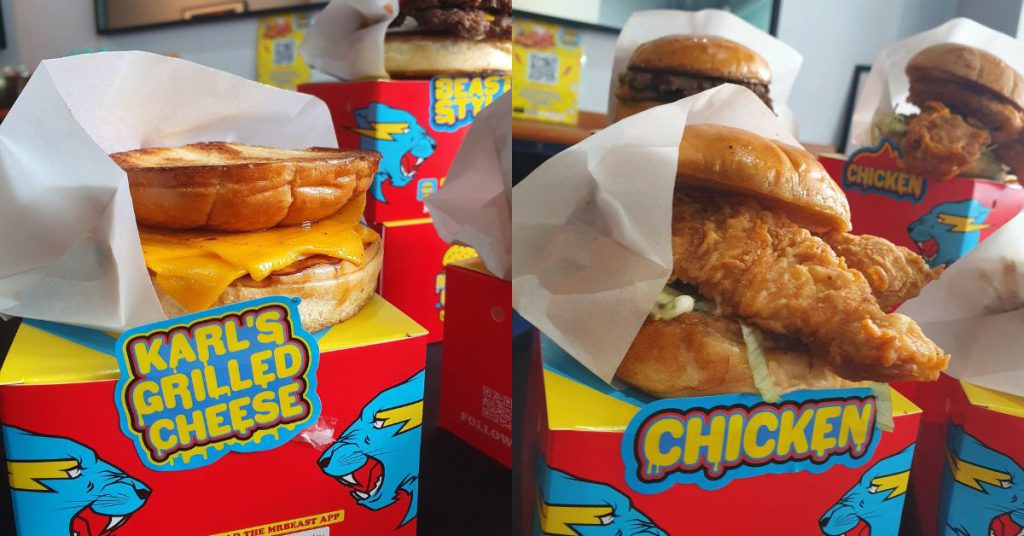 Next, we tried the Nashville Hot Chicken Tender Sandwich (RM47.88), which was quite thick and juicy. It was also spicy enough to add excitement while not overpowering to the point that it drowns out the other flavours.
They also have the Crispy Chicken Tender Sandwich (RM46.88), which is exactly the same as Nashville Hot Chicken Tender Sandwich, but without the spiciness.
Karl's Grilled Cheese (RM35.88) is worth considering if you're a cheese lover like myself. The American grilled cheese is sandwiched between two crispy inverted buns and cooked until the cheese is nice and molten.
On top of the salty American cheese, the inverted buns add a bit of crunch with every bite, too.
If you're a fan of Karl's Grilled Cheese but want something more filling, then Karl's Deluxe (RM46.88) would be a better choice since it combines grilled cheese with a beef patty in between.
Last but not least, we tried the Chris Style (RM61.88), which consists of two beef patties topped with beef bacon and American cheese, and crinkle-cut french fries sandwiched.
Overall, while the burgers are on the pricier side, the burgers we tried were quite large and filling. But much like the Beast Style burger, we felt that some of their burgers needed more sauce to complement the patties better.
Currently, MrBeast Burgers are only available via food delivery platforms like GrabFood, COOX, and foodpanda.
MrBeast Burger
Order via: GrabFood, COOX, foodpanda
Location & contact:
| | | |
| --- | --- | --- |
| Kuala Lumpur | 012-298 7851 | 6, Jalan Utara, Imbi, 55100 Kuala Lumpur, Wilayah Persekutuan Kuala Lumpur |
| Glo Damansara | 03-2110 5274 | G05, Glo Damansara, 669 Jln Damansara, 60000 Kuala Lumpur |