Not too long ago, Sunbather Coffee opened up their newest outlet that's about a 3-minute walk away from Petaling Street, right in front of Pasar Seni LRT Station.
With the new outlet, you'd expect the cafe to have the same exact menu as their first outlet in Bangsar, right? Wrong.
Turns out, they revamped their menu with a number of exclusive dishes and drinks that are only available to their Chinatown outlet.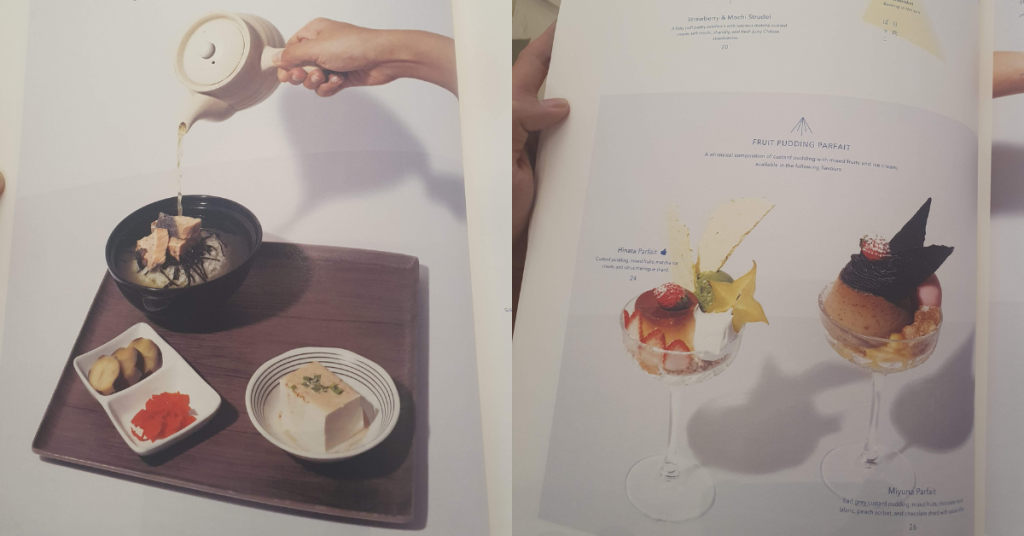 Having said that, we had to give their new menu a try.
Starting off with the drinks, Sunbather Coffee themselves recommended us some of their signature beverages, like the Matcha Coconut Latte with Pandan Kanten (RM17), Watermelon-flavoured Sparkling Fruit Slushie (RM18), and the Mango Einspänner (RM15) brewed using Viennese coffee beans.
We found the Matcha Coconut Latte's flavour to be quite balanced as we were able to tell apart the matcha from the rest of the ingredients. The Kanten Jelly was also quite tasty and chewy, which I felt added a little excitement to the drink.
The Sparkling Fruit Slushie, on the other hand, was very cold and refreshing, a great thirst quencher after a long walk around Petaling Street.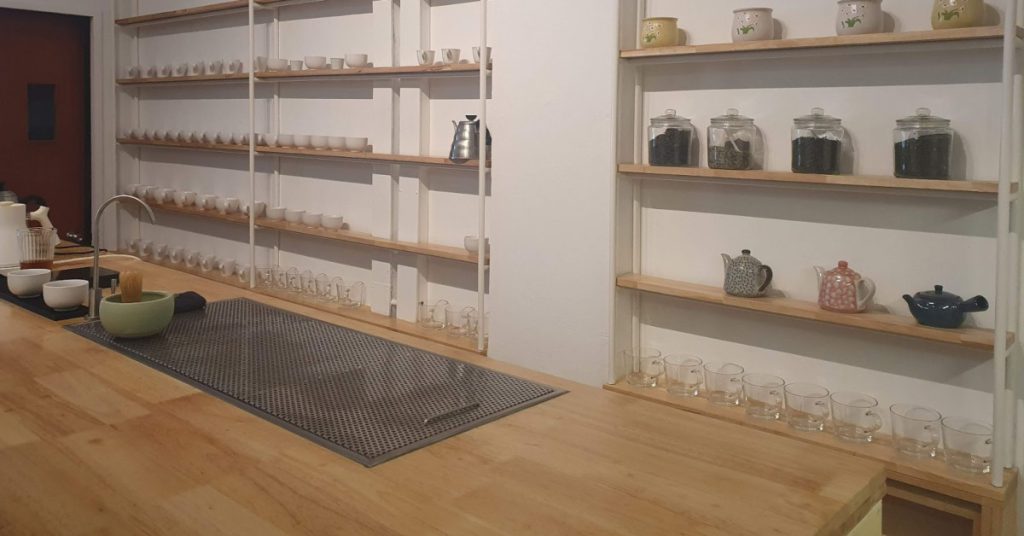 We also ordered our food, which we'll get into in a second. While waiting for our meal, we took a little tour around the cafe.
The cafe has a clean and minimalistic design, and we like the open kitchen in the middle where you can see, and, more importantly, smell what the chef is cooking up.
There are stools around the front of the kitchen where you can have your meals there, too.
We got ourselves the Salmon Rice Breakfast plate (RM33), a dish made up of a large piece of salmon steak served on steamed rice, ajitsuke tamago, and salad with mashed potato on the side.
The salmon steak's flavour was not overpowering to the point we couldn't taste the other ingredients on the dish. However, we did find the rice a little hard to finish because there was not much sauce to pair it with.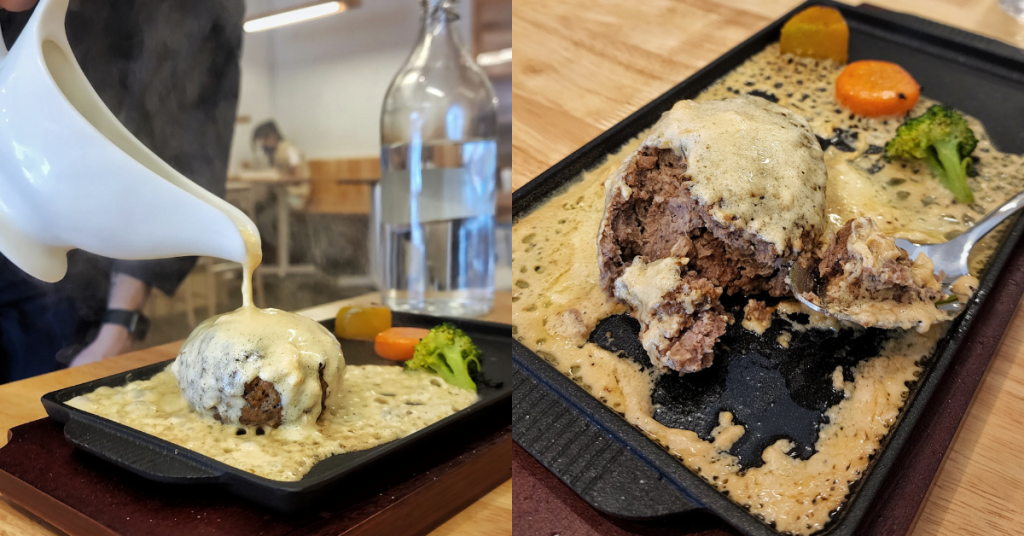 Next, we have the Sizzling Hambagu (RM36 for beef Hambagu) that's exclusively available to Sunbather Coffee's Chinatown outlet. The Creamy Miso Fromage sauce was amazing, and the salty and savoury flavour complimented the tender and juicy beef Hambagu well.
There were also a few vegetables on the side that were seared just enough to caramelise the natural sugars, which resulted in a sweet and smokey flavour.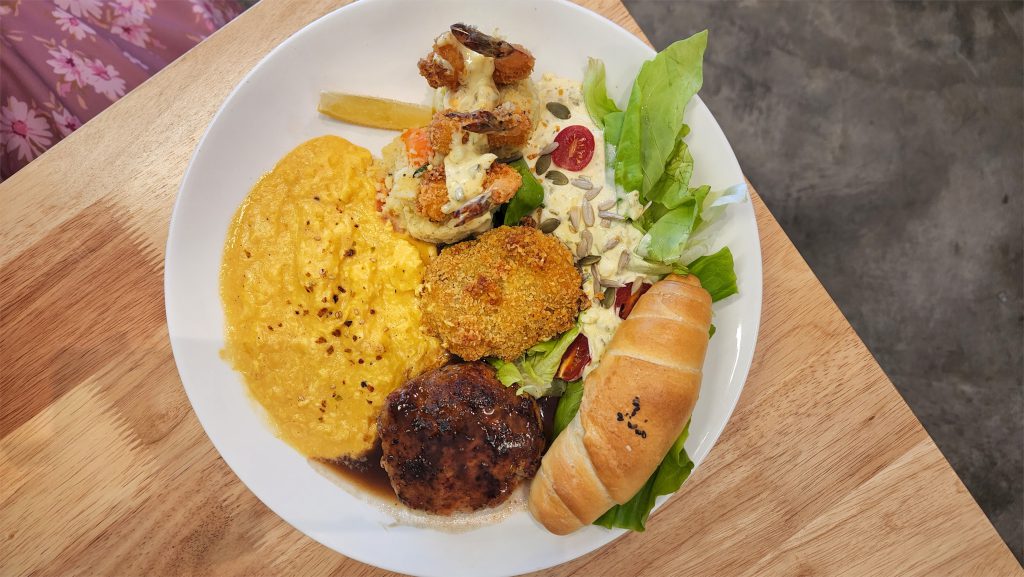 Last but not least, we also tried the Mr O's Big Brekkie (RM38) which consisted of chicken Hambagu, crunchy ebi shrimp, salad, scrambled eggs, as well as pumpkin and corn korokke.
On top of being a rather filling dish, everything on the plate tasted unique and flavourful.
We were not a big fan of the scrambled egg, though, because it tasted bland, and we felt it could do with more seasoning.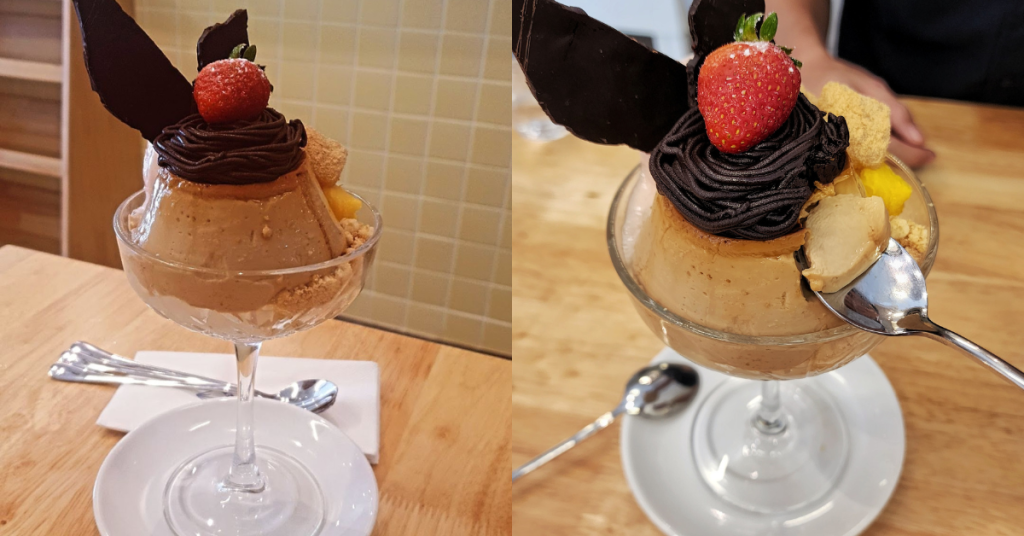 We ended our meal by sharing a Miyuna Parfait, made up of earl grey custard pudding, mixed fruits, chocolate mont blanc, chocolate shards, and peach sorbet.
Not only was it a tasty dessert, but we found it to be a great palette cleanser that help neutralise the aftertaste of the food we ate.
Overall, we liked how Sunbather Coffee was not stingy with its portions, and we were not left feeling hungry.
If you're looking for something else, you can browse through their updated menu, which has almost everything for kinds of tastes.
Sunbather Coffee
Address: 6, Ground Floor, Jalan Panggong, City Centre, 50000 Kuala Lumpur, Wilayah Persekutuan Kuala Lumpur
Contact: 03-2022 0883
Operating Hours:
Tuesday – Friday | 10:30am – 9:30pm
Saturday, Sunday & Public Holidays | 9:30am – 9:00pm
Closed every Monday
Facebook: https://www.facebook.com/sunbathercoffee/