Indonesia's fastest-growing grab-and-go coffee brand Kenangan Coffee, has finally opened its doors in Malaysia, with their first outlet located in the heart of Kuala Lumpur, Suria KLCC.
Found just beside the MRT station, Kenangan Coffee, serves many of their signature drinks from Indonesia like the Kenangan Latte (from RM9.90), and Avocado Coffee (from RM12.90).
They've also concocted many signature drinks with a unique Malaysian twist like the Milo Dinosaur Kaw (from RM7.90), and their Teh Tarik Series (from RM6.90) that we, unfortunately, did not manage to try.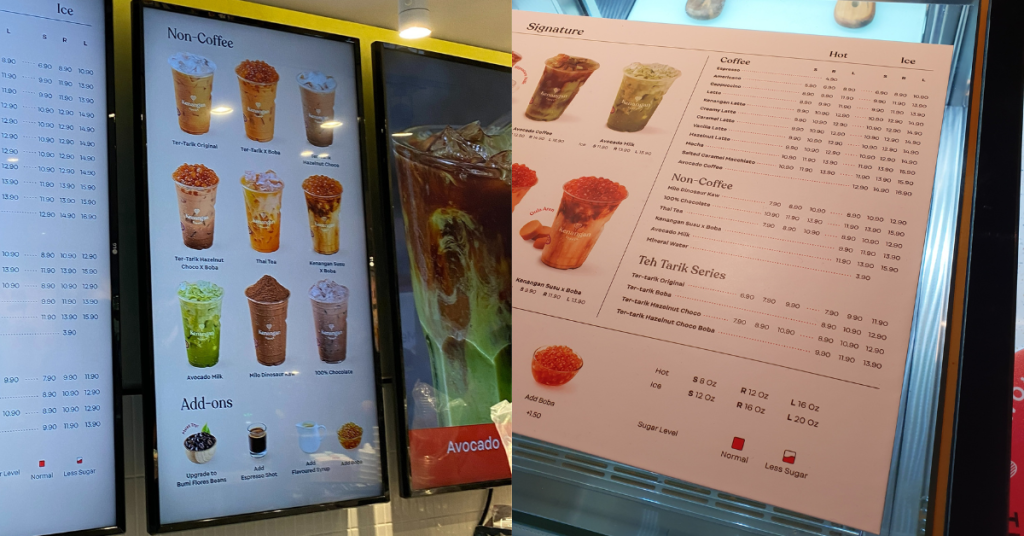 Instead of using regular sugar or brown sugar, Kenangan Coffee drinks are sweetened with Gula Aren, a type of sugar derived specifically from palm plants in Indonesia, and they're topped with another of their secret sauce – the Kenangan Milk.
Fortunately, we managed to snag ourselves a cup of Kenangan Latte and Avocado Coffee to try them out. While it was not love at first taste, I was quite fond of the Avocado Coffee's thicker and creamier consistency.
On top of that, if you're someone like myself who doesn't drink coffee as often, the Avocado Coffee contains only a single shot of espresso, instead of two like the Kenangan Latte.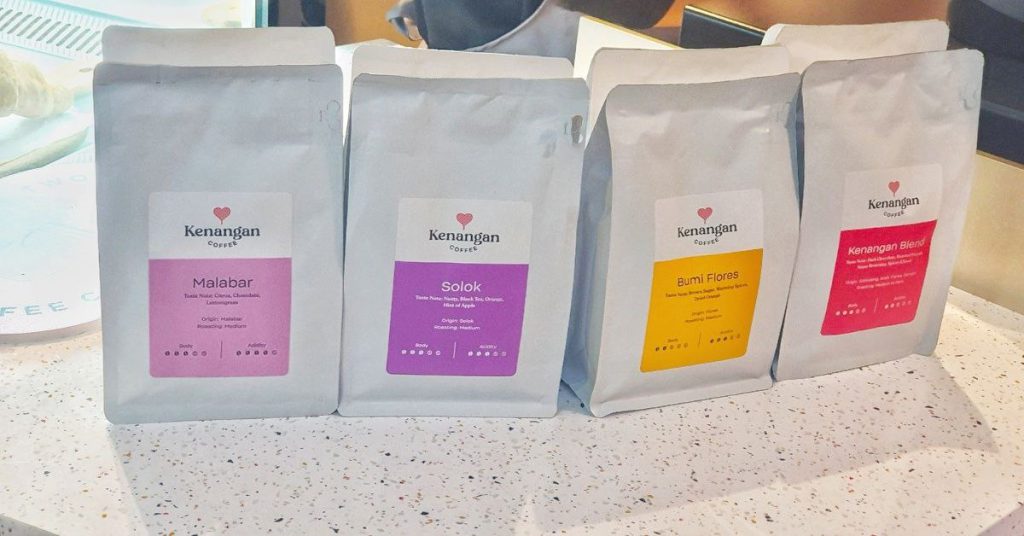 Speaking of the Kenangan Latte, the drink is much like any other latte, except it has a slightly fruitier aftertaste, which I suspect is their ethically sourced coffee beans and the Gula Aren they're using.
If you like the taste of their coffee, you can buy any of the four Kenangan Coffee beans available at the outlet.
However, if you're not in the mood for coffee, they also serve non-caffeinated drinks like Milo Dinosaur Kaw from RM8.90, Thai Tea from RM7.90, and more.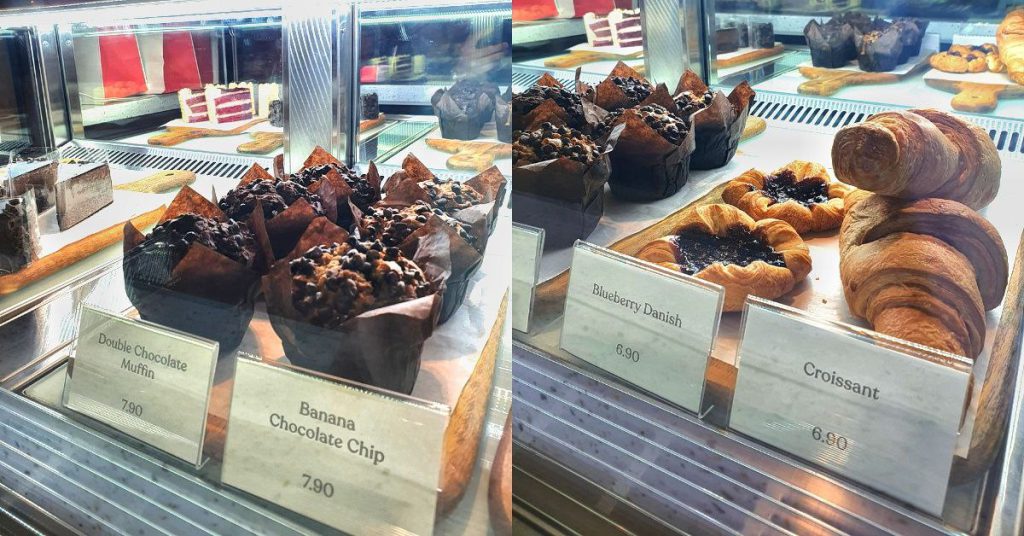 They also have a wide array of food to choose from, ranging from Double Chocolate Muffin at RM7.90, and Blueberry Danish at RM6.90, which are both tasty and convenient if you're looking to grab a quick snack to re-energise.
Kenangan Coffee takes pride in being one of the first few tech-enabled coffee companies in Indonesia.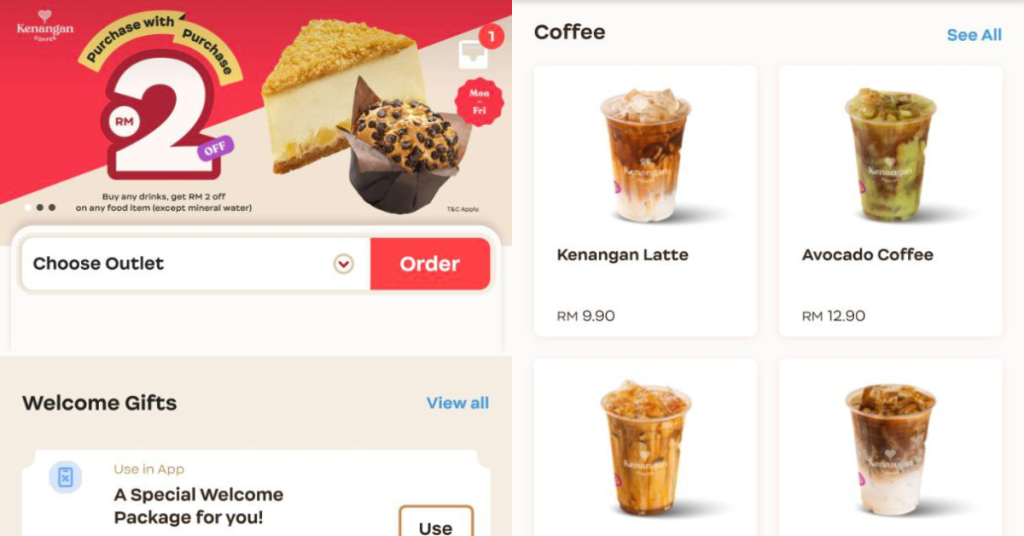 To elaborate further, Kenangan Coffee has an app that lets users order and pay for the food and beverages of their choice. The store will then prepare the chosen food and beverages to have them ready for collection by the time you reach their store.
This isn't something that's entirely new in Malaysia. For example, coffee chains like ZUS have their own app and rewards system too. Despite that, it's good to see Indonesia coming in with their own implementation of the app, and bringing more competition to the market.
As the coffee industry continues to evolve, I won't be surprised to see new coffee chains popping up with their own take on how they use technology and software to add excitement to the industry.
But that's not the only thing that's tech-related, they're also one of the first in Indonesia to equip themselves with high-tech espresso machines complete with a touch screen and an automated coffee tamper shown during their coffee-making demonstration.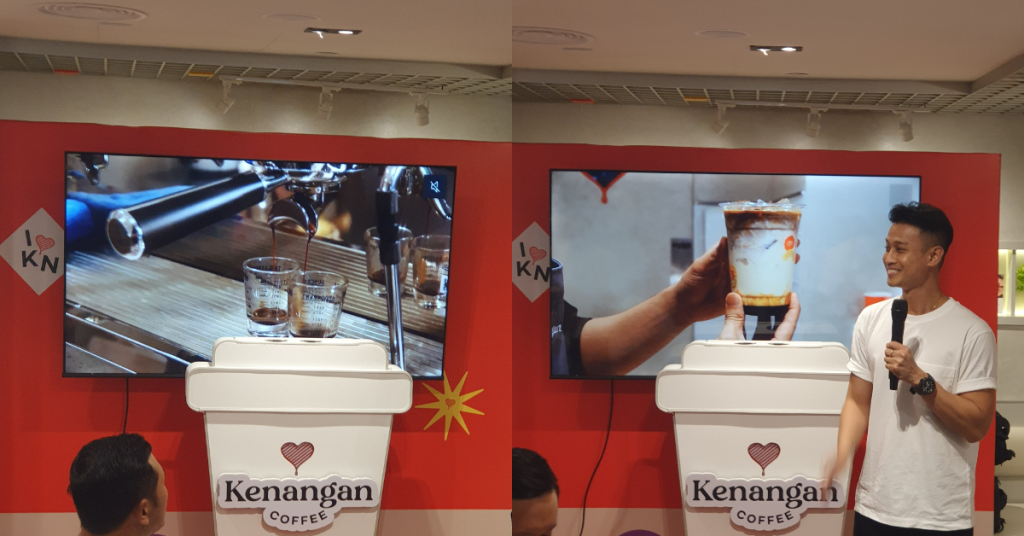 While this high-end equipment will not drastically improve the taste of the coffee, I feel that it can help make the coffee-brewing process more consistent and efficient.
As of the time of this writing, Kenangan Coffee only has one outlet in Suria KLCC. However, they did mention that they plan on opening another 10 stores by the end of Q1 2023.
They're also planning to launch their Kenangan Coffee Academy in Uptown, PJ, that aims to train and educate baristas and employees in the art of coffee-making, from grinding their coffee beans to pulling the perfect shot of espresso from an espresso machine.
Kenangan Coffee
Address: Lot C70, Concourse floor, No. 241, Suria KLCC, Kuala Lumpur City Centre, 50088 Kuala Lumpur, Wilayah Persekutuan Kuala Lumpur, Malaysia
Instagram: https://www.instagram.com/kenangancoffee.my/