Luck was on our side the day we visited Chateau Dionne. The moment we drove into the street, we caught sight of someone reversing out of their parking, and immediately swooped in.
Later, our host, Desmond, would reinforce our feeling of luck, as he shared that some customers have remarked that it could take up to 20 minutes to find parking.
Unsurprising, since they're located at Bukit Damansara, a bustling strip where other popular eateries such as Blonde, Huckleberry, Umameat, and more, are located.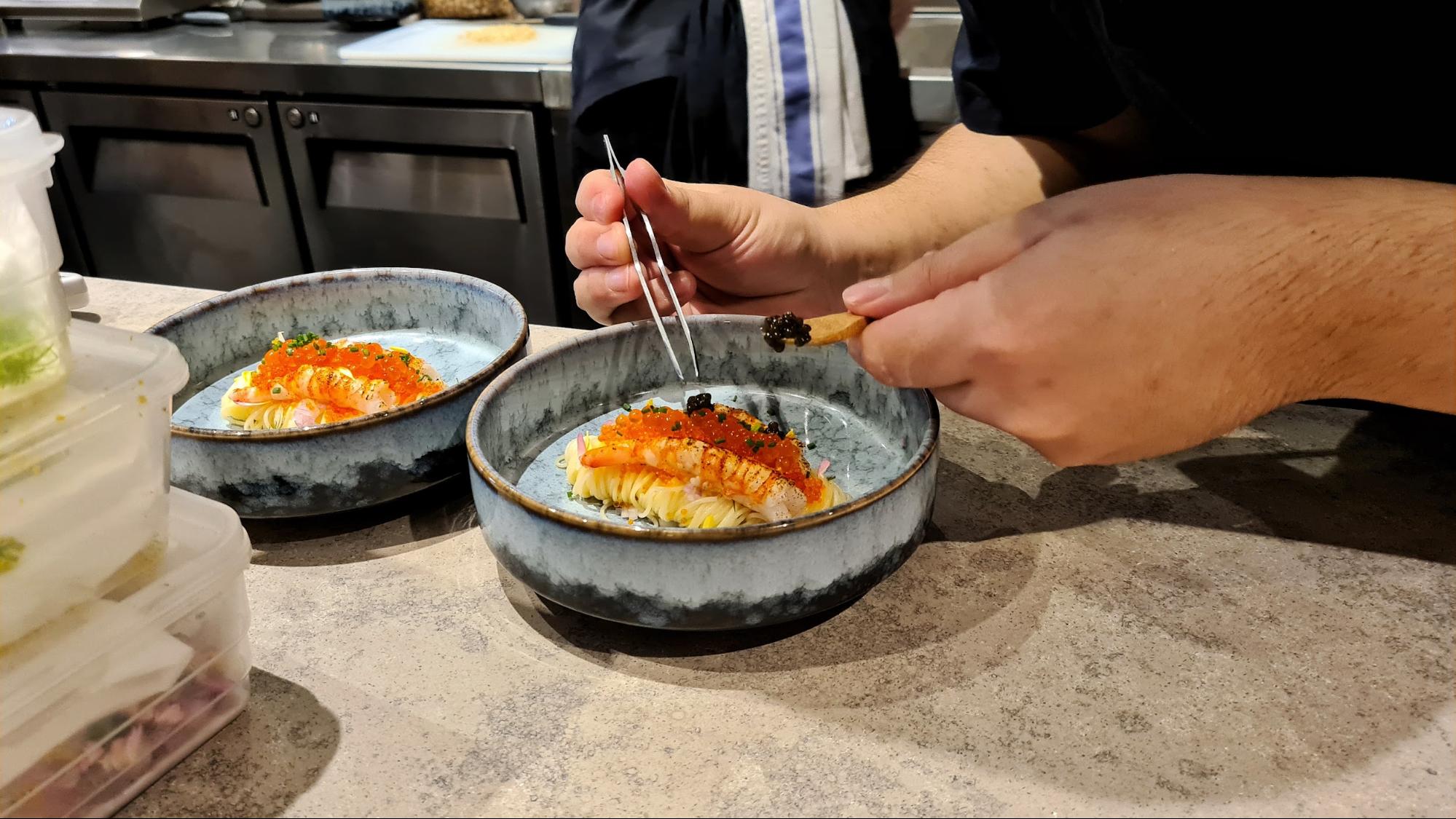 And the abundance of foot traffic these eateries bring is exactly what Chateau Dionne has been leveraging, with success, the team told us.
Initially founded in the upscale Xuhui District of Shanghai in 2014 by a Malaysian founder and serial entrepreneur, David Lim, Chateau Dionne opened the doors of its Malaysian (and first international) branch in 2020.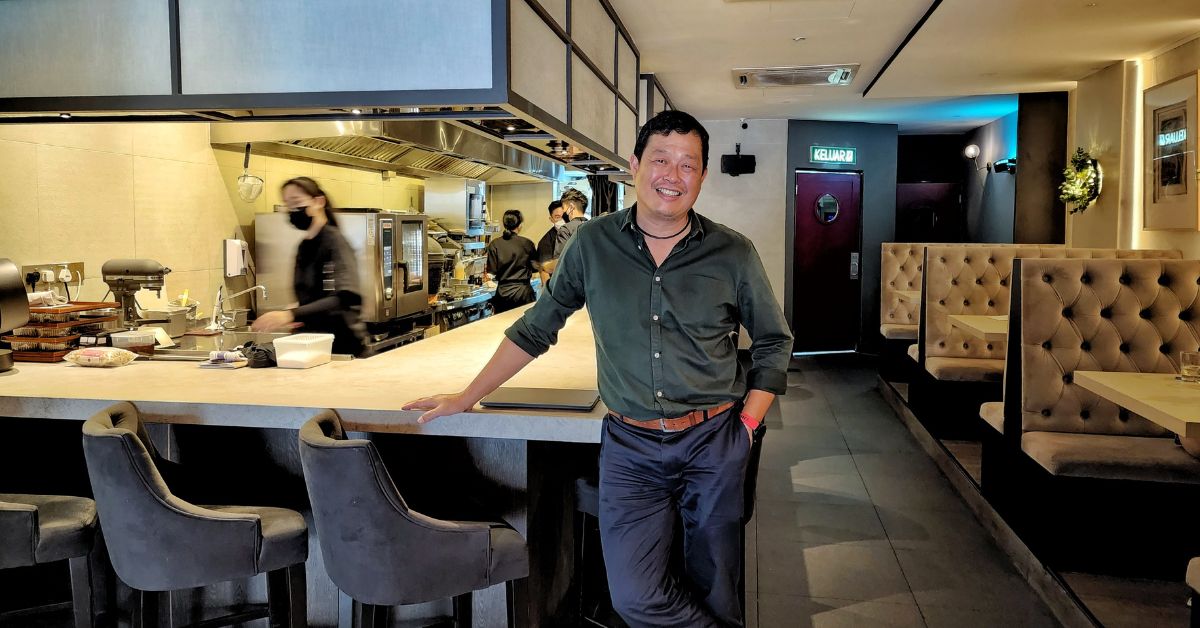 Despite this being a time when people were tightening their purse strings, this unassuming French fine dining restaurant has still seen relatively good reception.
On Google, its Malaysian branch has a star rating of 4.6 and over a hundred reviews praising the décor, ambience, and of course, menu.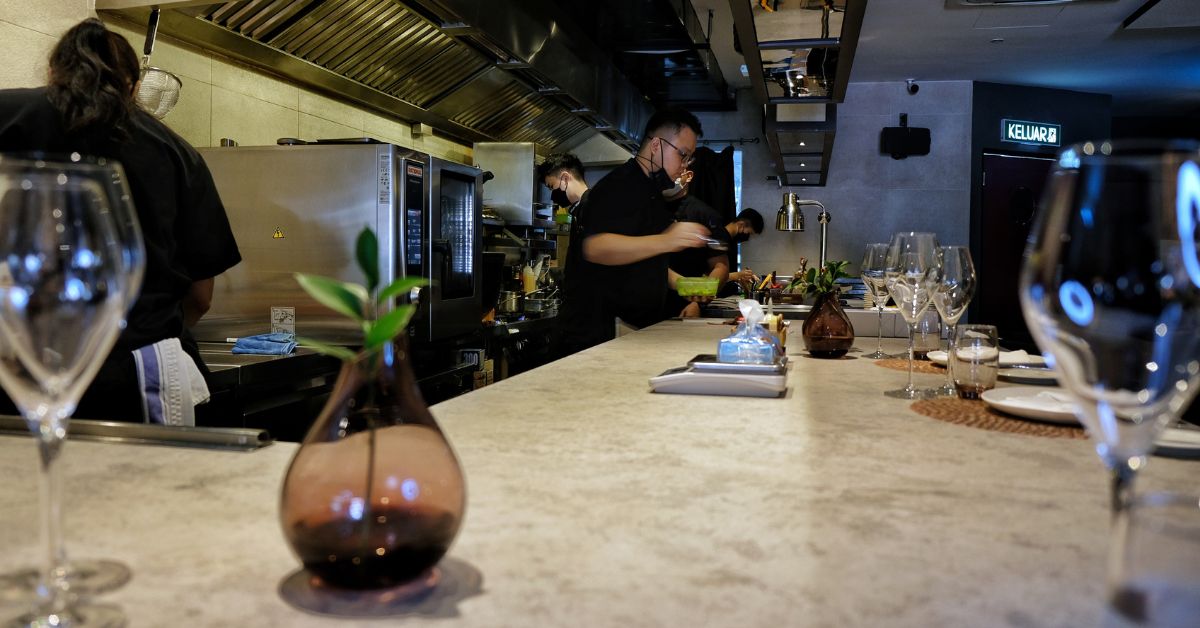 A heads up worth mentioning right off the bat is that this is a place you can expect to pay no less than RM300++ for, if you're going for the degustation menus.
Whether this speaks for the quality of the experience is subjective, but perhaps our recounting of ours could offer some idea of what to expect.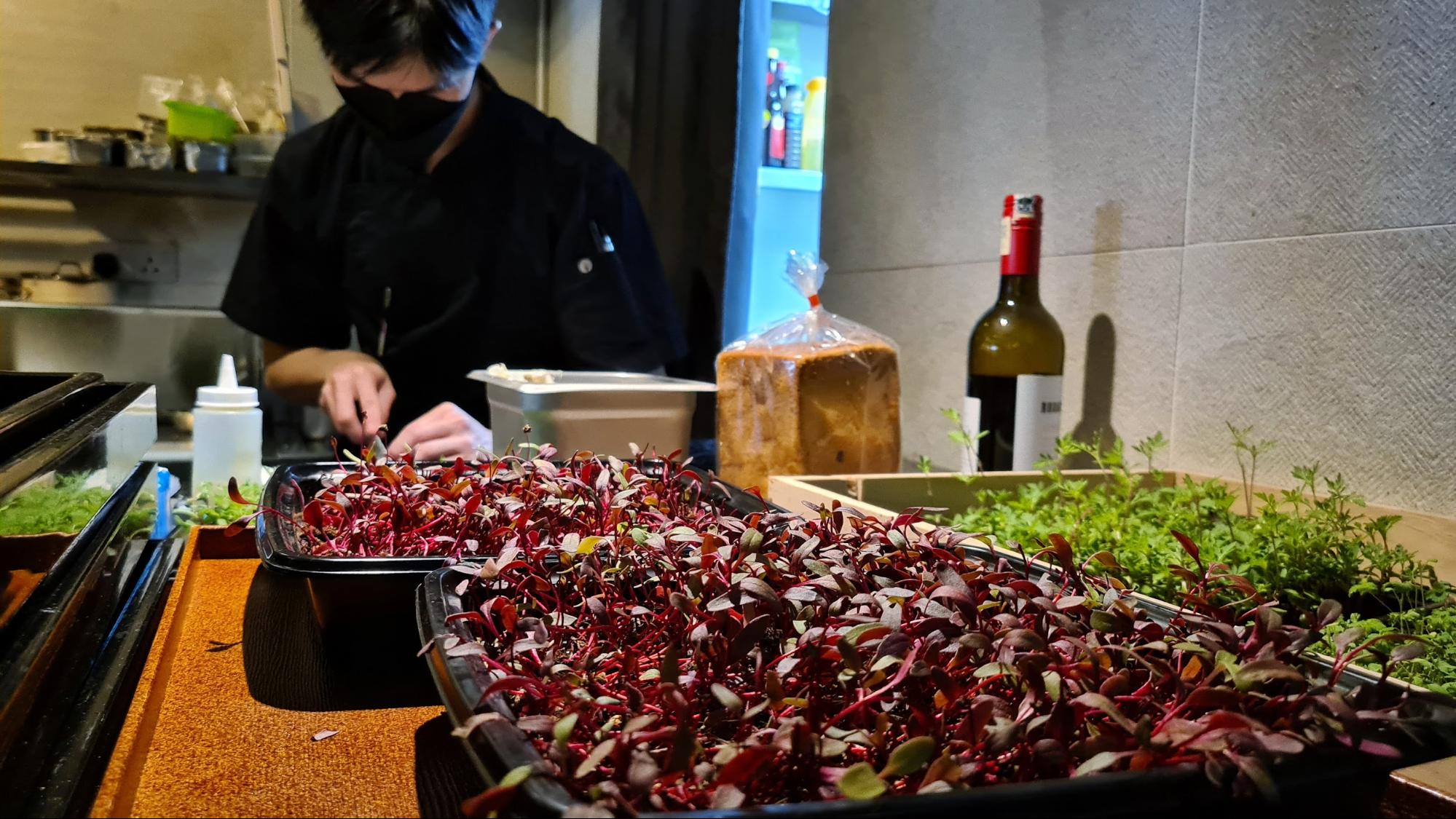 We began with a sliced, freshly baked French baguette and croissants served with their in-house truffle butter.
The croissants were crisp on the outside and nicely layered inside, the butter slightly on the saltier end, and the spread paired well with the bread and pastry.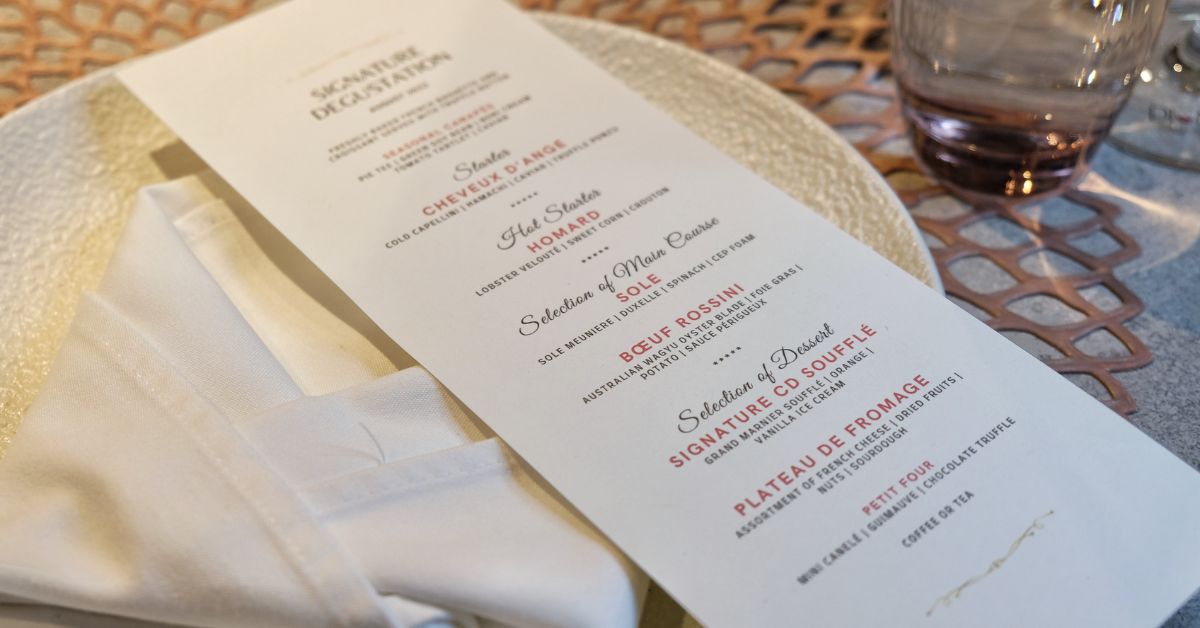 After that came the seasonal canapés, a mainstay of their degustation menus. For this season's lunch menu starting August, we had the pleasure of tasting a rather Japanese-influenced pie tee, filled with green soy beans (edamame) and nori (seaweed) cream.
Sarah mainly had reservations about the green soy beans, but was surprised and delighted when she popped the canapé into her mouth.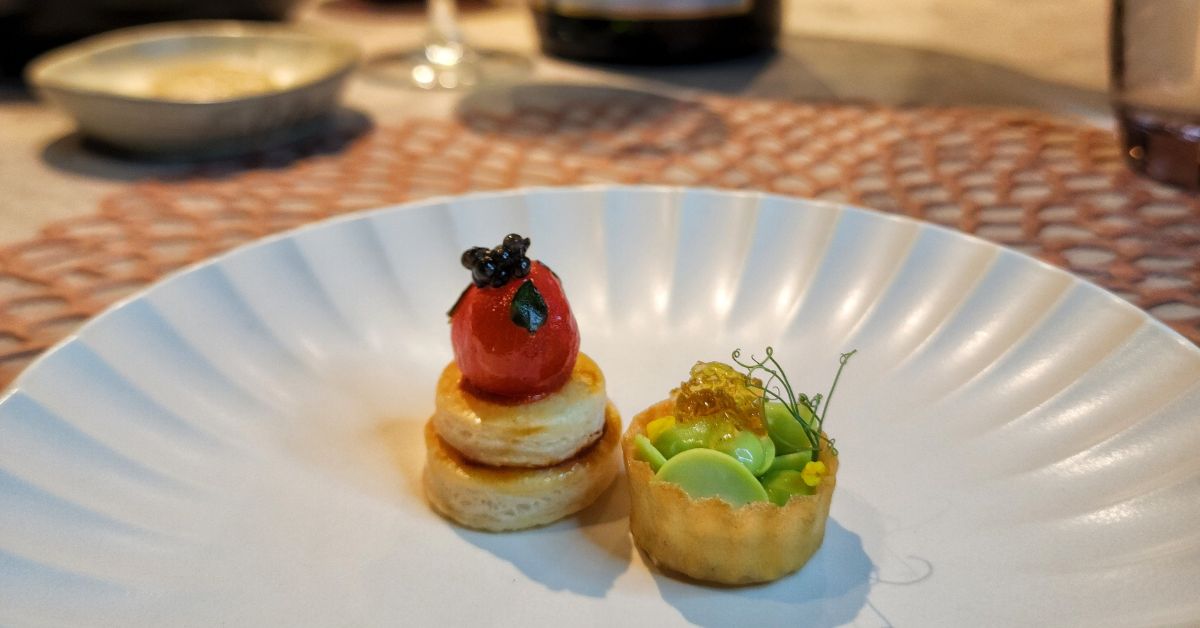 The blanched beans struck the right balance between being soft and having a bit of a bite to them, while the light nori cream teased a hint of the sea, contained within the crispy pie tee.
On the other hand, the tomato tartlet is a mini pastry, with a buttery, flaky base topped by a juicy cherry tomato, baked slightly in the oven then garnished with caviar.
For cold starters, we had cheveux d'ange, a cold capellini pasta dish with hamachi, caviar, and truffle ponzu.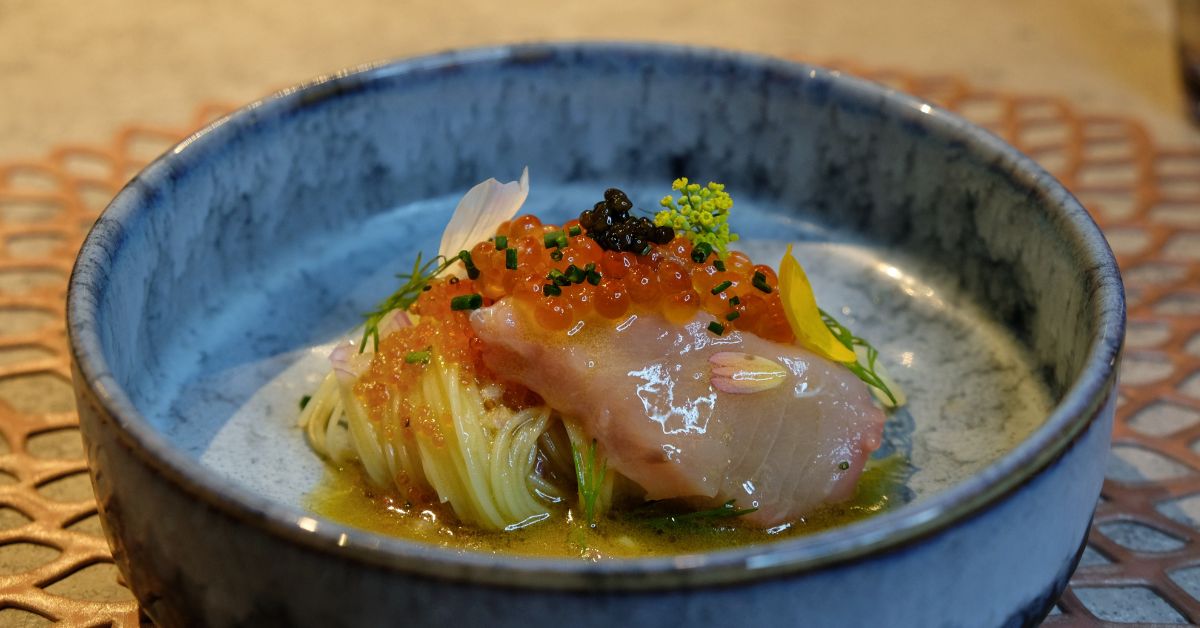 The pasta was nicely al dente, the hamachi and caviar giving the dish an umami edge, tied together by the truffle ponzu that was slightly tart and sweet. A great starter overall, albeit a tad saltier than I'd have preferred.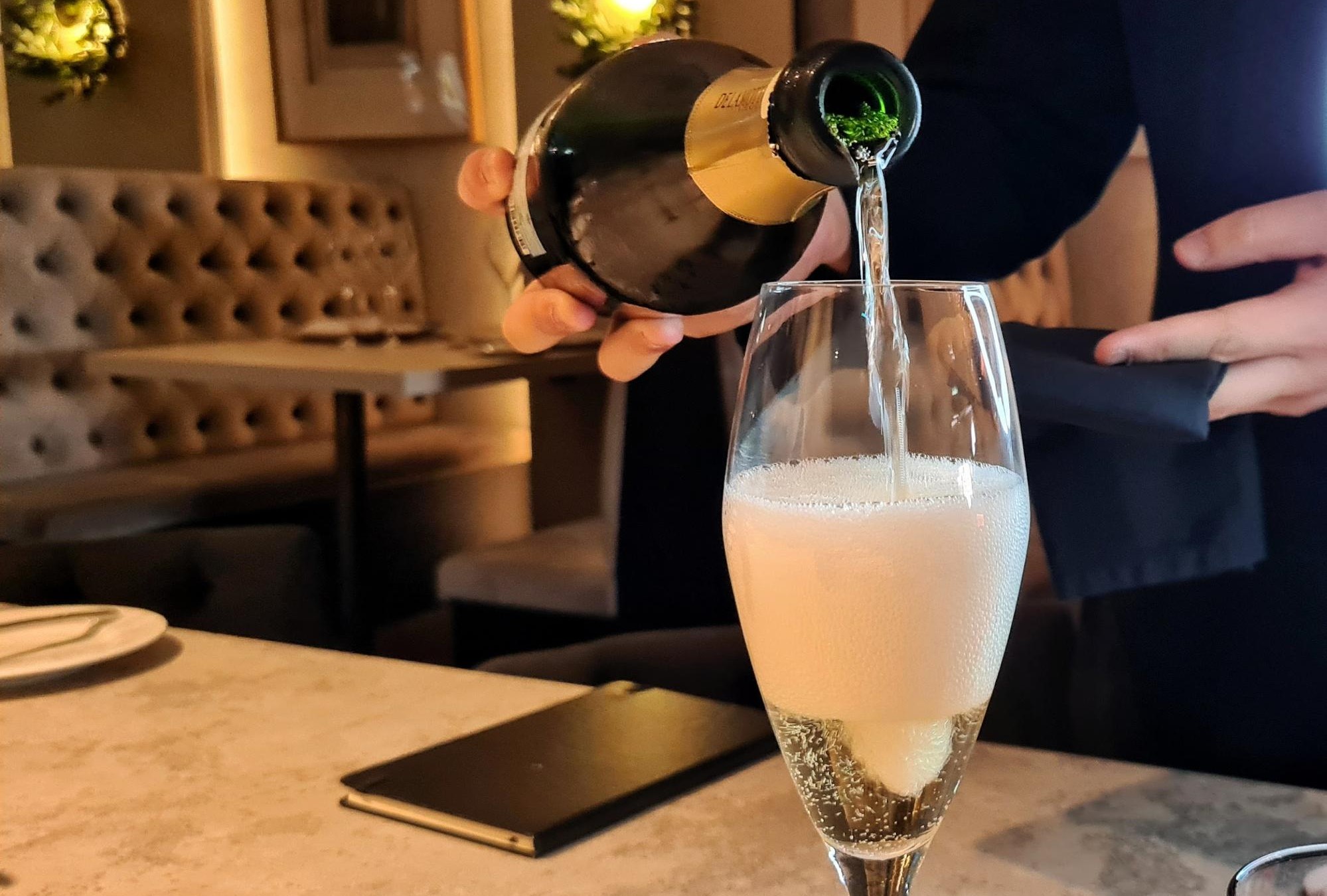 To neutralise my palate in between tastings, I'd sip on my glass of Champagne Delamotte Brut, which was very sparkly, fruity, and dry.
(Wine lovers will have a blast here with the vast selections stored in a hidden cellar, as David was the founder of Denise the Wine Shop, which was a popular franchise spread across Asia.)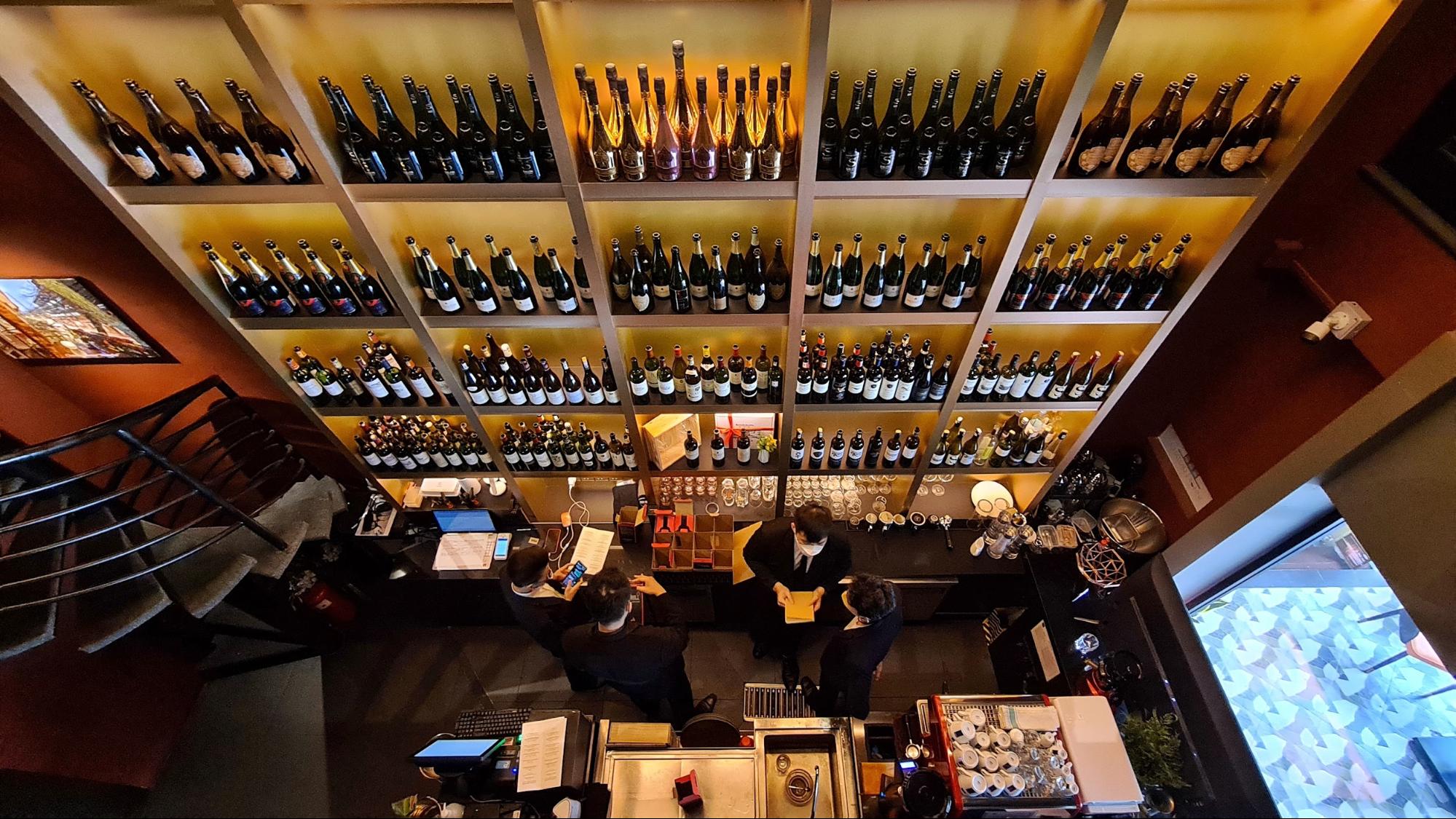 The hot starter was a lobster velouté (a savoury sauce made from a roux and a light stock) with sweetcorn and mini croutons.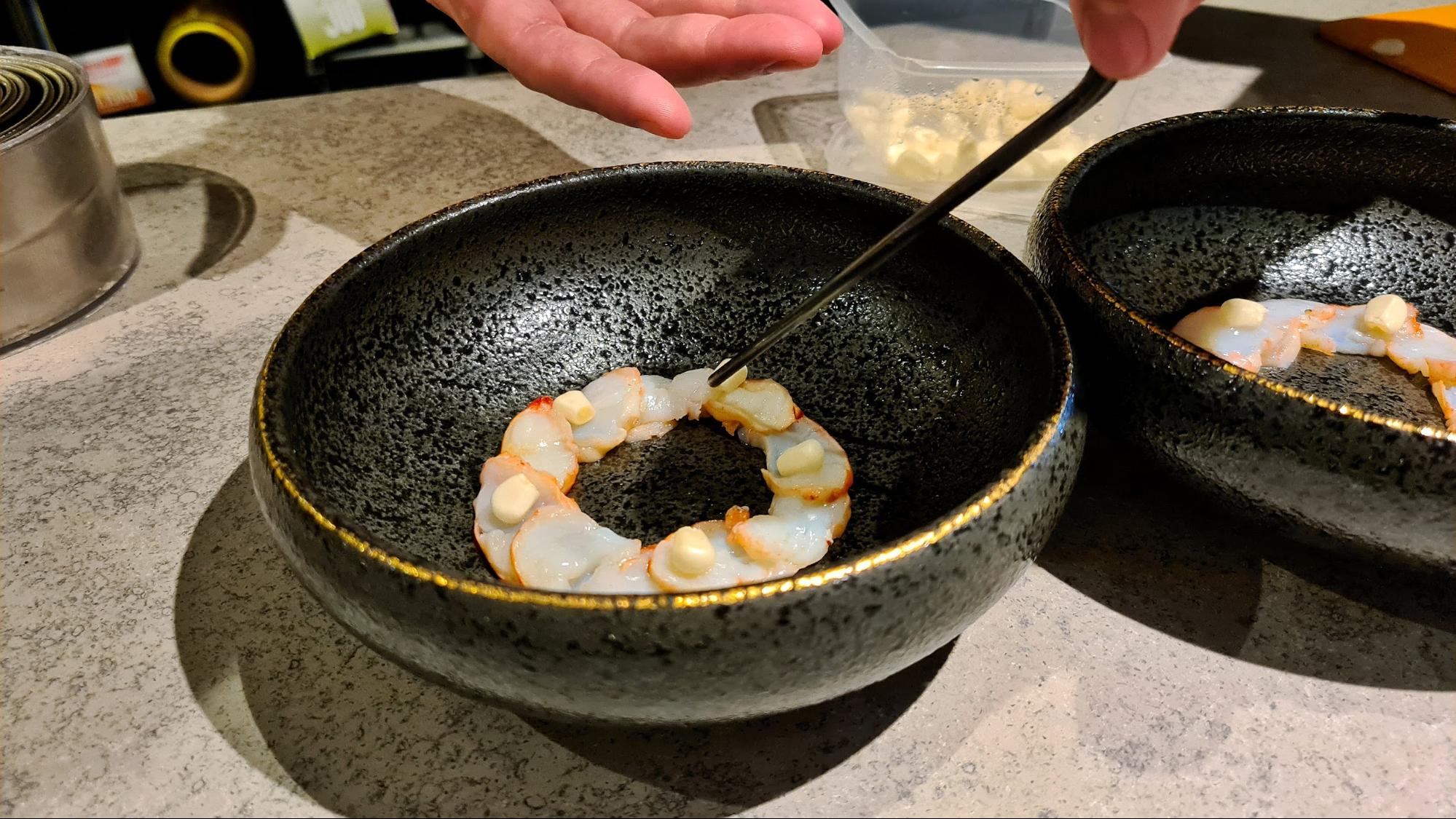 It began with a garland of sliced lobster, sweet pearl corn, croutons, edible flowers, and fresh herbs delicately balanced on top.
After the hot velouté was poured into the bowl, we stirred in a spoon filled with a herby cream and more of the same garnish. This thickened the soup a little more.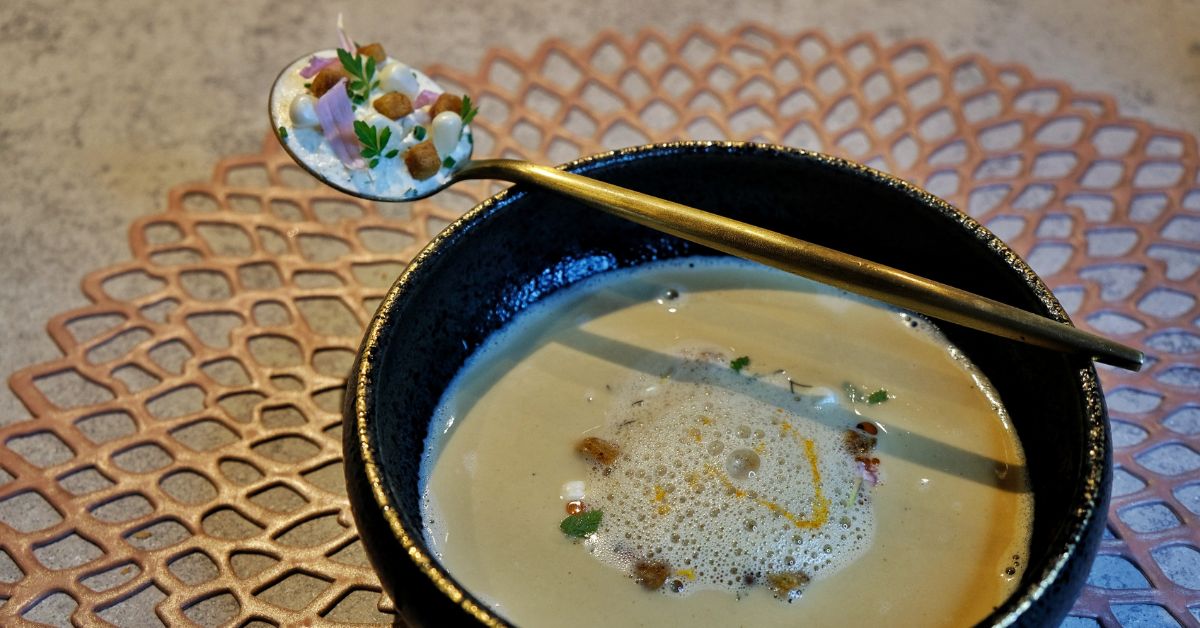 The lobster itself was fresh and tender, the pearl corn and mini croutons providing varied textures in each bite.
Sarah, who's more familiar with lobster bisque commented that in comparison to that, the velouté was on the thinner side, as well as having a much milder lobster flavour.
By this time, we were already feeling quite satiated, but our mains still awaited.
I went for the sole meuniere which came with duxelle, spinach, and cep foam. Sarah opted to try the other main, boeuf rossini, consisting of Australian Wagyu oyster blade, foie gras, potato, and sauce Périgueux.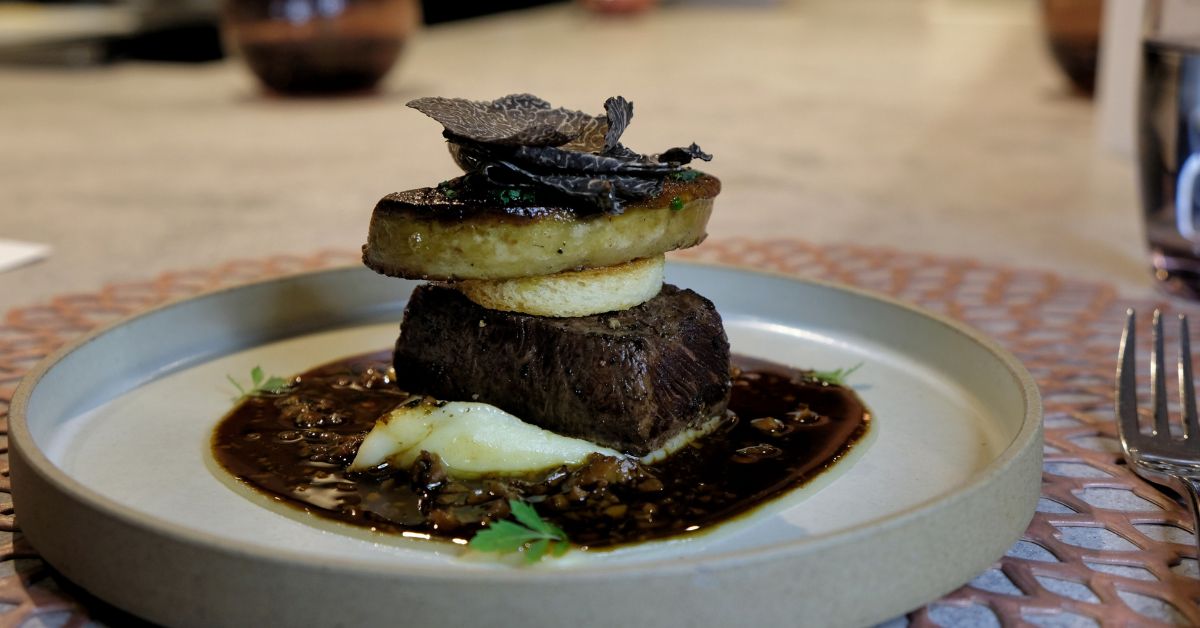 Typically, this shoulder cut is on the tougher end of steaks, but when cooked correctly, brings a tender juicy steak to the table.
No stranger to good steaks, Sarah commented that her medium rare boeuf rossini was cooked to perfection, tender enough while maintaining a chew.
The Périgueux was made of Madeira wine and black truffles, and it married the flavours between the mashed potato, foie gras, and steak beautifully.
Sarah also pointed out that she was surprised by the generous portion of foie gras included in her main dish at no additional cost (usually for degustation menus, foie gras may be presented as an add-on option with a separate charge).
On my end, the sole meuniere was rather mild-tasting all around, lacking the typical strong fishy flavours, the duxelle, spinach, and cep foam serving to provide an earthy overtone to the dish.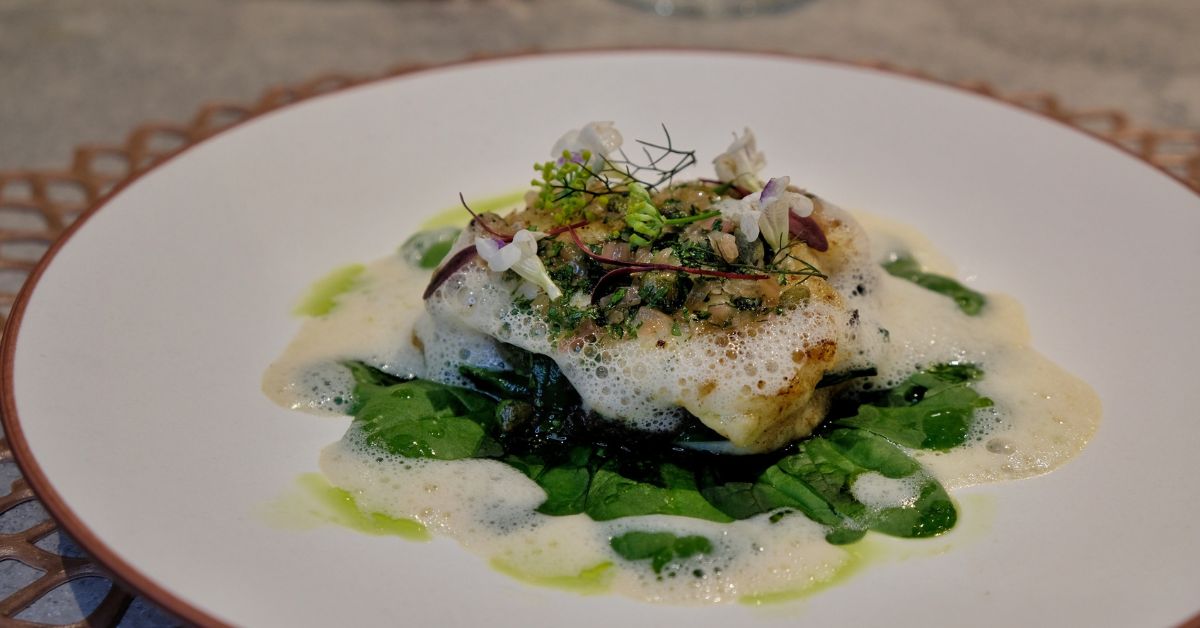 Once we were done with our mains, we moved on to desserts, which was either the signature CD souffle, or a plateau de fromage.
I lack experience with souffles, but I'm told a proper one should rise high in the oven, and Chateau Dionne's was all but towering out of its bowl (the picture below was taken a while after it was served).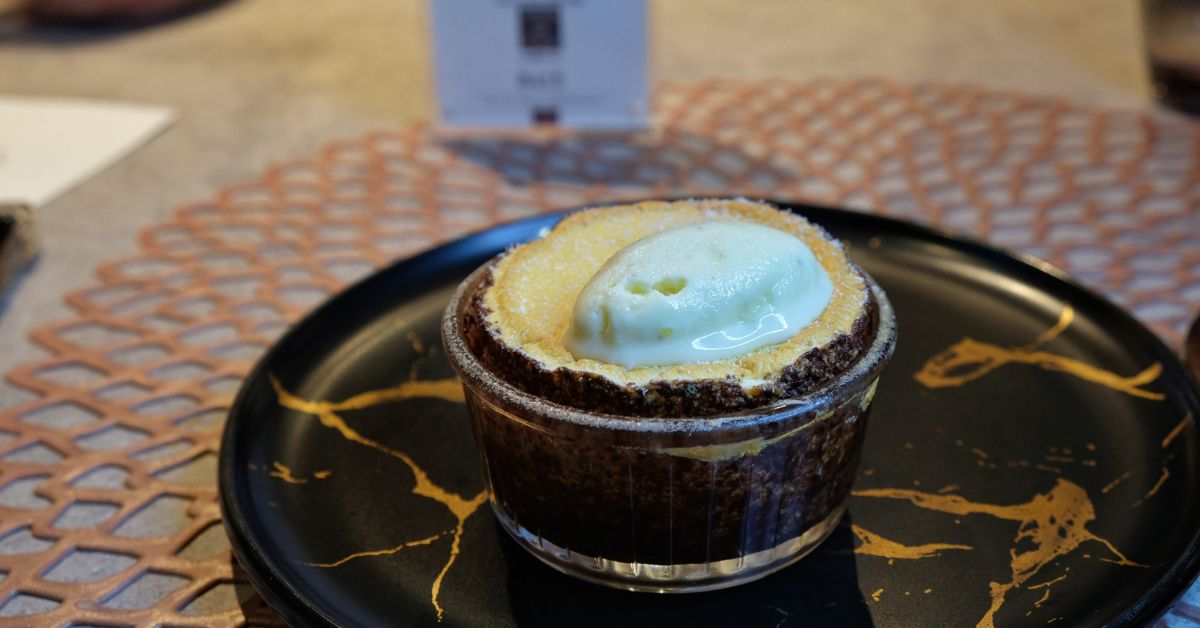 Just getting a souffle to rise is a feat in itself, but to have it rise beautifully is a testament to the team's skill.
Chateau Dionne doesn't take this for granted though, as they proudly number every single souffle they serve to diners.
In Malaysia alone, they've served over 8,000 souffles, ours coming with a plaque displaying that we were about to dig into souffle number 8,415.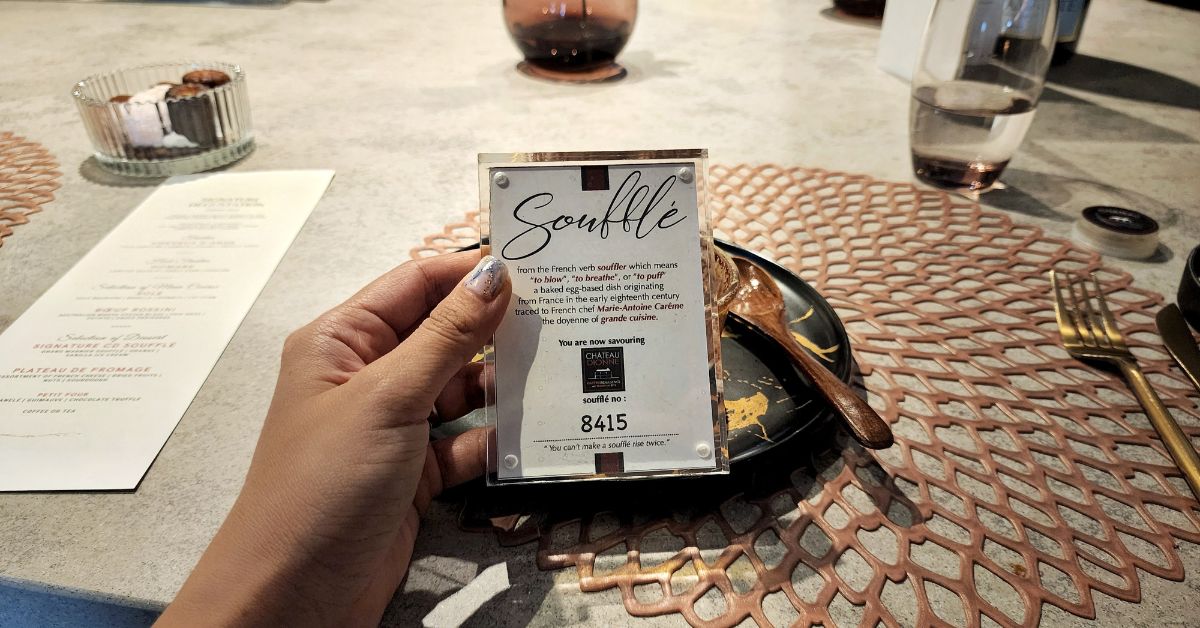 Made with Grand Marnier liqueur, orange, and vanilla ice cream, it was balanced in terms of sweetness, fluffy and airy in texture, and not at all eggy.
I opted for the cheese platter, which is more on the predictable side, with some dried fruits, nuts, honeycomb, and a sourdough slice for pairing with a few different French cheeses.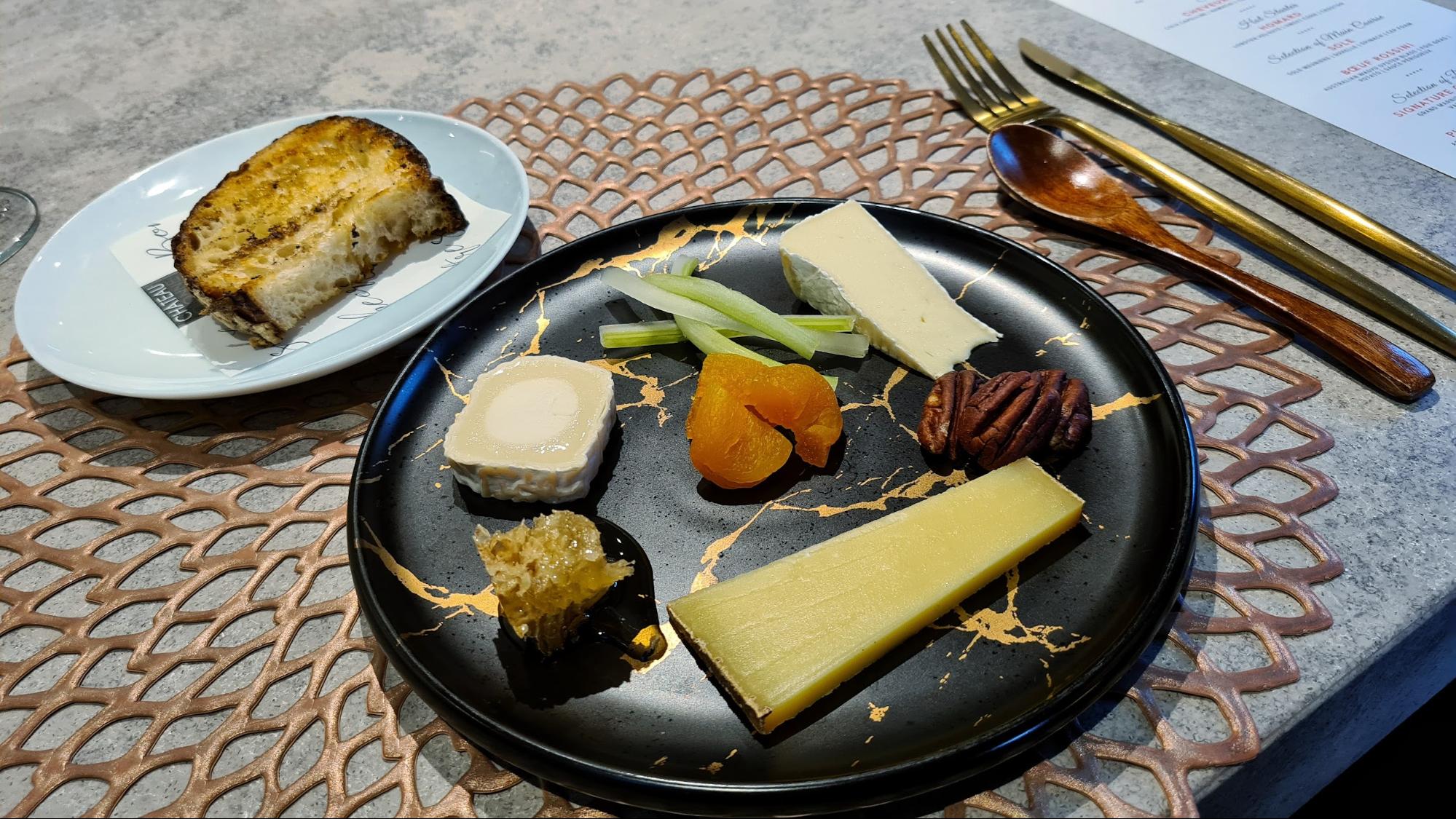 The petit four to end our three-course degustation consisted of caneles, guimauve (marshmallows), and chocolate truffles. Overall, these simply made for a sweet ending.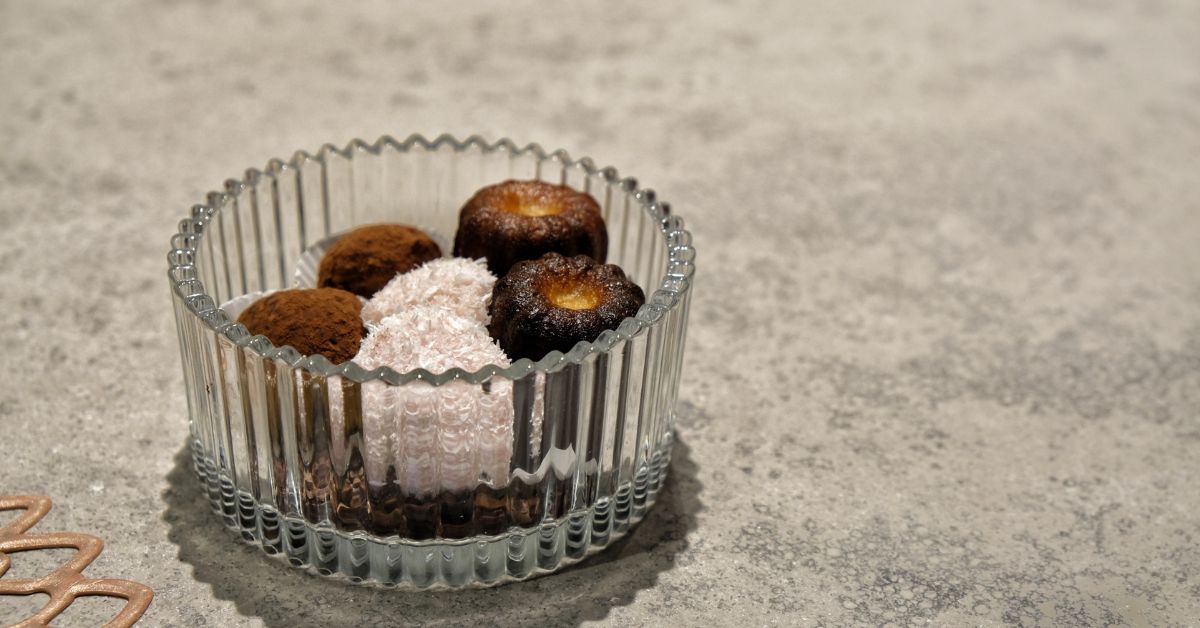 Something that actually hadn't originally been on our menu were Chateau Dionne's Gillardeau oysters, served fresh atop a boat of ice, their clear oyster liquor glistening in the light.
The team graciously treated us to it, but since I'm not fond of oysters (yes, I know I'm probably missing out), Sarah got to enjoy my portion too.
From her slurping and pleased hums, I'm pretty sure she was delighted.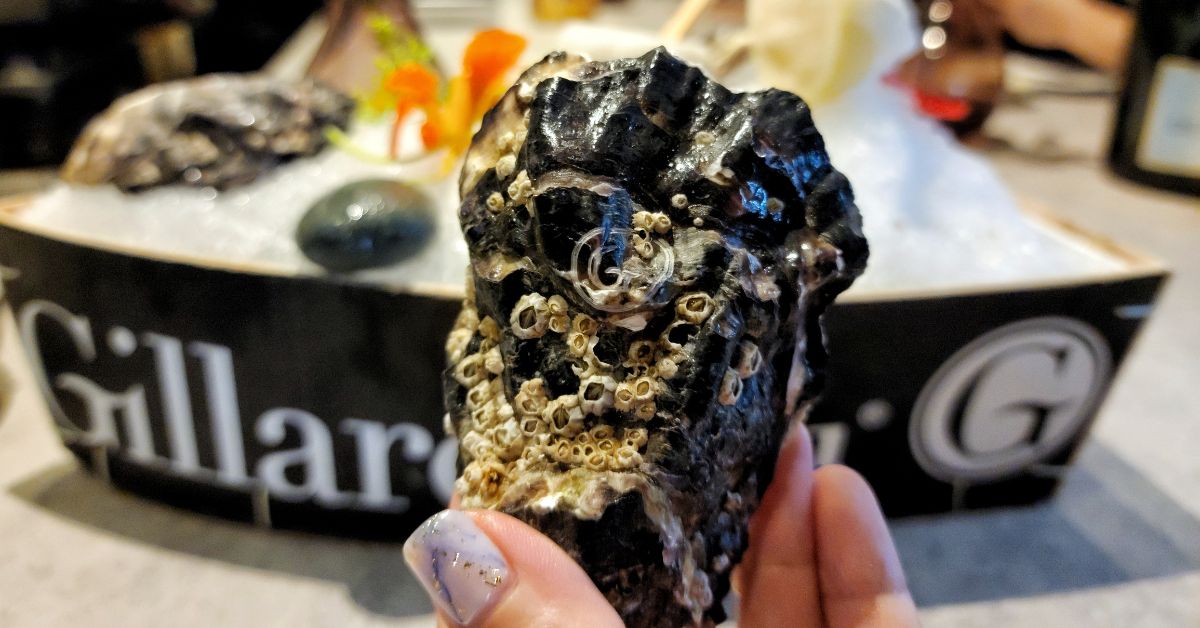 Fun Fact: Every authentic Gillardeau oyster from the French family-owned farm has its shell marked by a laser logo engraving to ensure diners get to enjoy truly high quality and genuine oysters from their brand.
These and various other dishes can be enjoyed a la carte at Chateau Dionne, and wine pairings are available with each degustation menu (at a higher price, of course) too.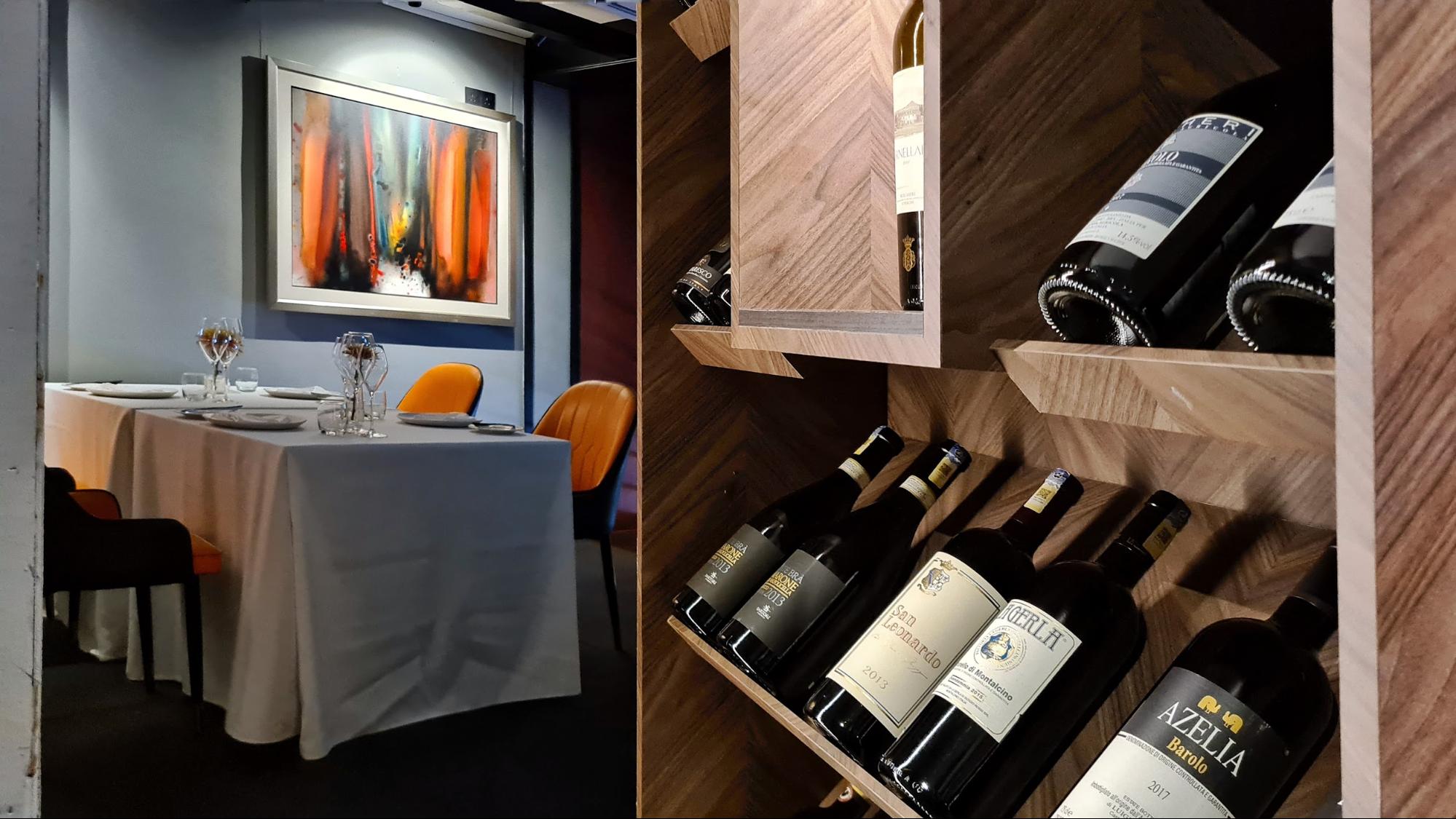 Besides lunch, the French fine dining restaurant also offers dinner degustation menus, tasting menus, and a prestige degustation starting at RM888++ per pax for those who really want to go all out.
While the food impressed, what really stands out at Chateau Dionne is its personality.
Fine dining establishments are typically known for their sterner atmospheres: you're supposed to dress a certain way, speak a certain way, eat a certain way, and more.
Though it maintains some of those elements, there are more playful touches to be seen, if you know where to look.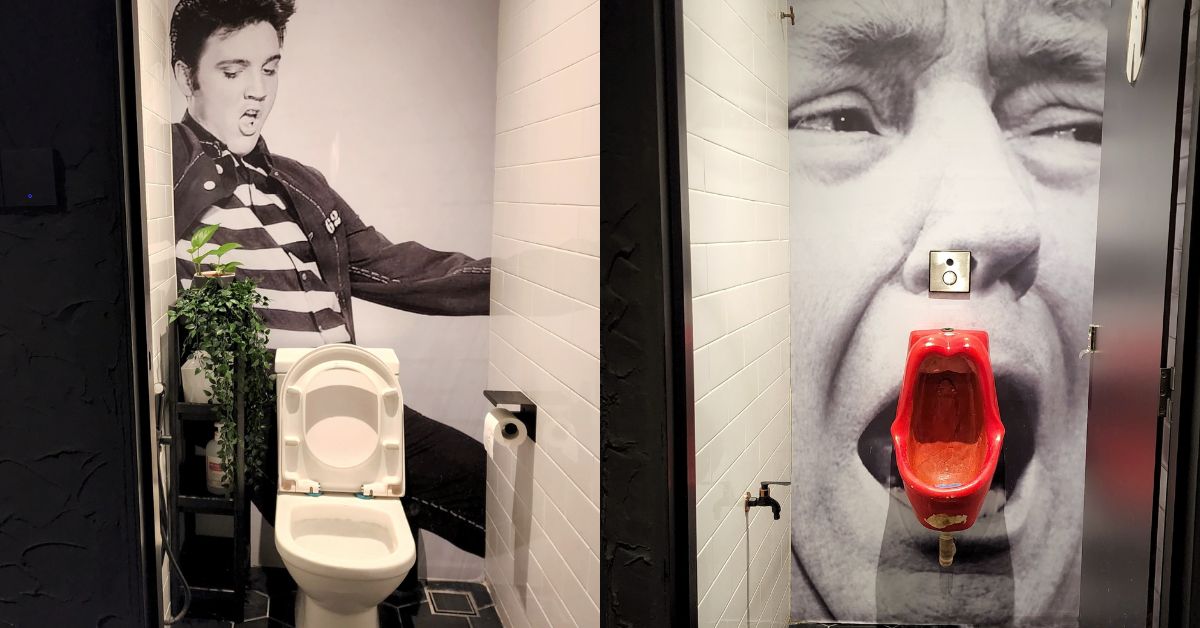 Whether it's from the way the walls in the more intimate upper dining area are lined with controversial and daring art pieces, or the way you can relieve yourself in Donald Trump's mouth and on Elvis Presley's crotch in the bathrooms, one thing is clear:
Chateau Dionne is a place that doesn't take itself too seriously to the point of pretentiousness.
After all, as David's favourite catchphrase goes, life is too short. So, we should enjoy it while we can.
Chateau Dionne
Address: 24 (Ground and Mezzanine), Jalan Medan Setia 2, Bukit Damansara, 50490 Kuala Lumpur, Malaysia.
Contact: +603 2011 2333
Website: dionnewine.com.my