Despite only launching earlier this year, Kanbe Ramen has already made a splash on the noodle-loving scene in KL. Located in Mont Kiara's 163 Retail Park, apparently 2 chefs from Tokyo run the kitchen, which might also explain why eager crowds and Japanese expats often patronise this ramen joint.
We actually tried to go slightly earlier to beat the crowds, joining the queue at 6:20pm and getting seated at 7:00pm. That's a 40 minute wait.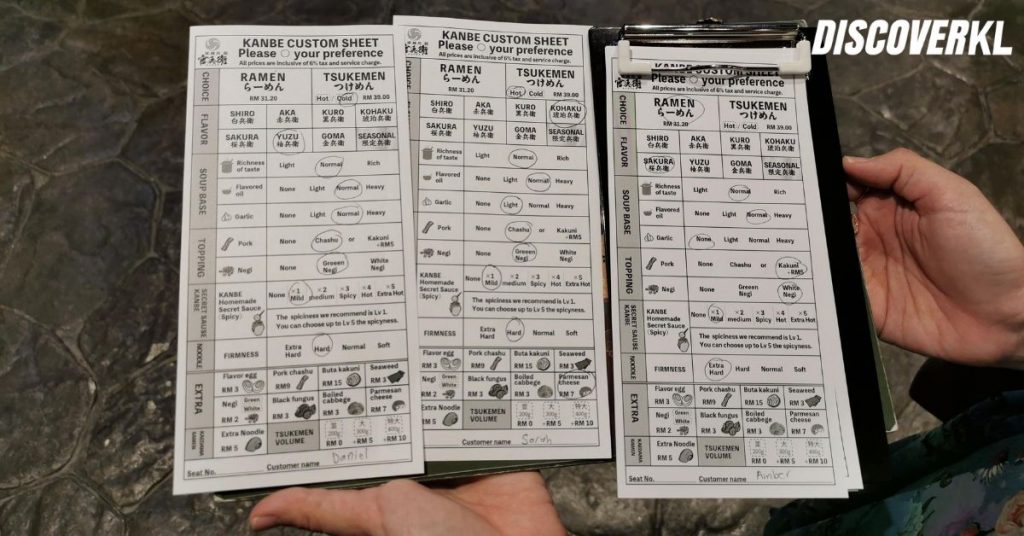 With a good dose of comments and other reviews in mind, we picked our own personal preferences for ramen and here are our thoughts.
Kohaku tsukemen, hot. Added parmesan cheese on the side (RM39+RM7 for cheese)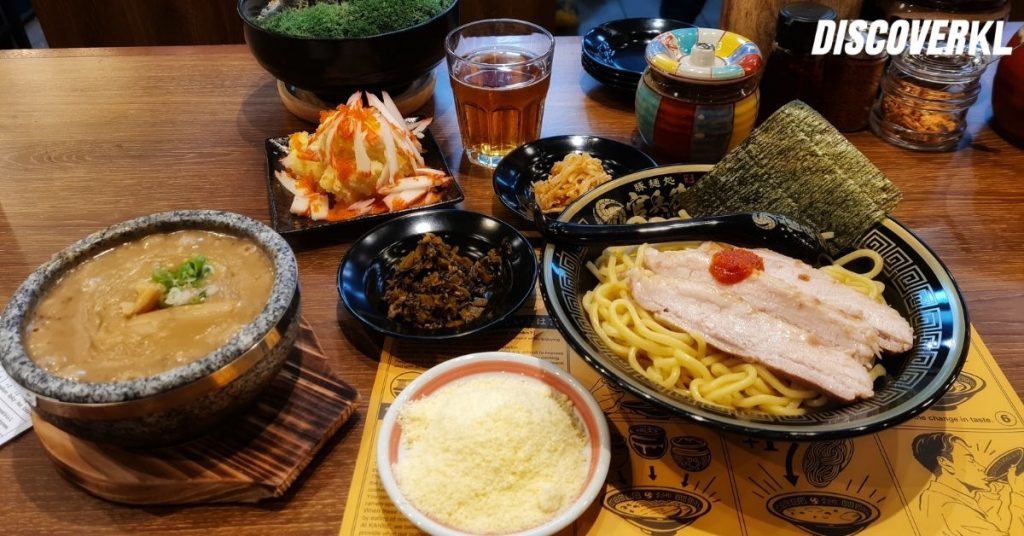 Verdict: With a rich dashi broth mixed in with the more standard tonkotsu, the Kohaku was a standout. Sarah and Daniel both rated this as their personal favourites. It's rich, tasty, packed with umami and has very generous portions of both the noodle and meat. So generous in fact, that we think it's pretty hard to finish on your own if you're a normal-portion eater.
Sarah topped it up with parmesan cheese, and she enjoyed the extra texture and flavour that the cheese brought to the soup.
Yuzu cold tsukemen, cold (RM39)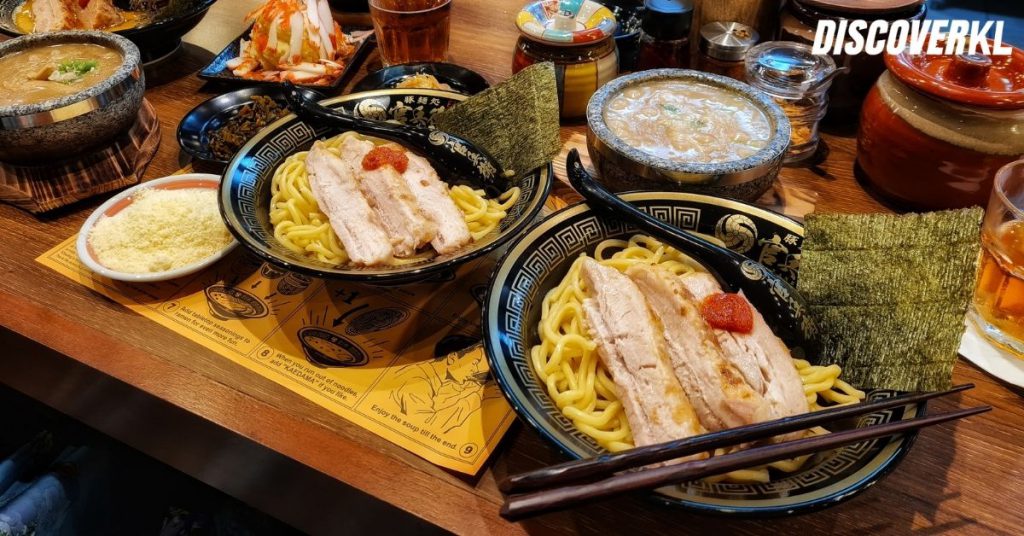 Verdict: Yuzu is a like-it or hate-it flavour in general when it comes to adding it to your ramen, it is an acquired taste. If you find that you enjoy its tanginess, it can be a refreshing take on the heavy tonkotsu broth.
Daniel personally felt that the flavour improved the more he had it, particularly at the end when he diluted it down with extra dashi broth at the end. If you're not adventurous with flavours though, you might prefer the Kohaku over this.
Sakura ramen (RM31.20+RM5 for pork kakuni)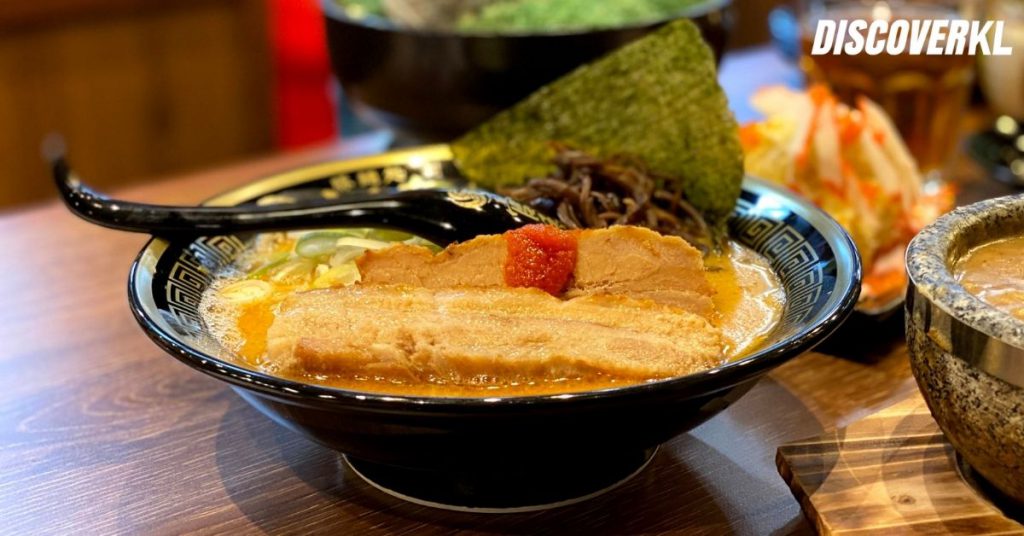 Of course VX had to get the prawn broth when she saw it on menu. Previous reviews did compare it to har mee, and Daniel & Sarah commented as much. VX still loved it though, and happily almost finished the whole bowl. As a small eater who usually pushes her leftovers to Sarah, this is a huge accomplishment and a testament to how good this dish is.
The prawn flavour does help to lighten up the heavy tonkotsu broth, and they did not skimp on the cooking process to make sure that the heavy seafood taste is infused in. Was the experience as elevating as described in some of the reviews? Probably not, but it's still a nice alternative to just a plain tonkotsu broth.
A special shoutout should be given to the tender and large portions of pork kakuni, it's definitely worth an upgrade from the chashu.
Brussel Sprouts Cheese Katsu (RM24)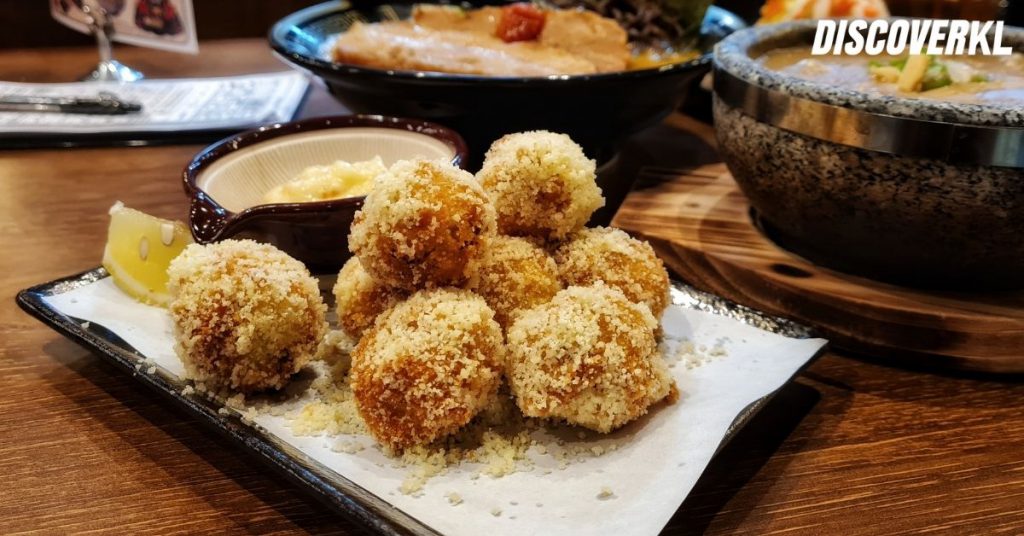 We like brussel sprouts, so seeing a few positive reviews was enough for us to order some on our own. Brussel sprouts can be tricky, mess them up and you get a slimy or mushy mouthful. These however were crisp, well-cooked and tender inside, we can definitely say the reviews did not overpraise the dish. It is an appetiser that we will gladly and definitely order if we visit again.
Bonus: Pop kani potato salad (RM20)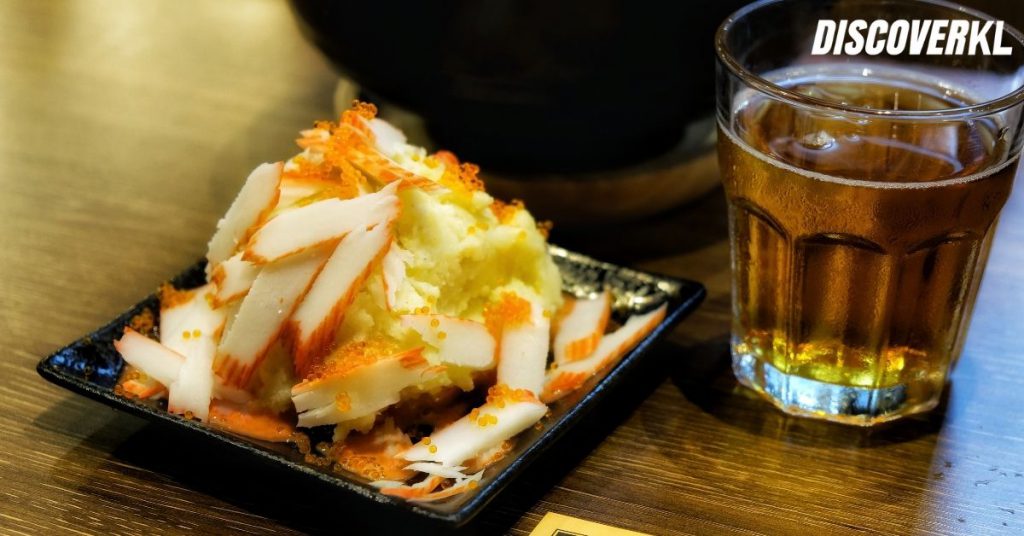 This potato salad was neither recommended in person by the waiter or in reviews, we just got it because we were greedy and it was also marked "Osusume" ("Recommended) on the menu. We did live to regret it because we were already SO full.
Don't get us wrong, on any other day we would have happily eaten this perfectly good salad with little textural bursts of tobiko. Just not on this day, when we already had our fill of ramen.
Conclusion: Is the wait worth it?
We were lucky in that we didn't have to wait over an hour for our meal. Once seated the noodles were served fairly quick too, within 15 minutes or so.
Was it the best ramen in town? To us it's a worthy contender as a good ramen spot, but we all still have our own personal favourites topping the list (Menya Takeichi, Menya Musashi, Mitsuyado Seimen, & Menya Shi-Shi Do were the names that came up). But we all agreed that we would come here again.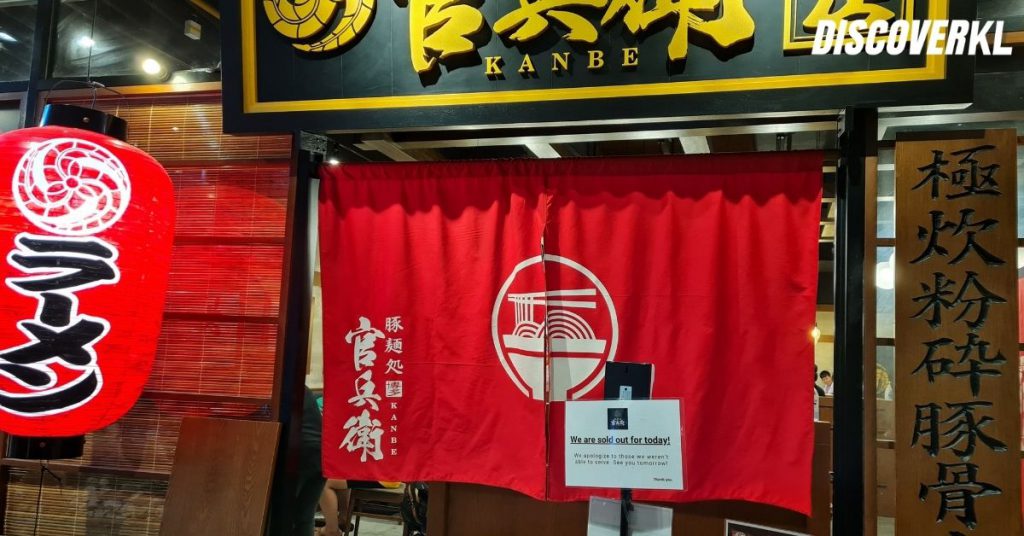 We like that their range of broths here are quite unique. If you plan to dine here, go early to avoid being confronted by their "sold out" sign, which sometimes may appear as early as 7.30pm.
Our personal recommendation for the orders is to go for "normal" when selecting richness of taste. From past experience, going any stronger makes it too much of a heavy dining experience. Unless that is your cup of tea, it isn't necessary.
Also, bear in mind that the noodle portions are huge and you're requested to order one bowl each so sharing isn't encouraged. The team there is very kind when it comes to allowing you to pack up and takeaway what you can't finish, so you can try asking them nicely for help with that (though it probably won't taste as nice when you get home).
豚麺処 官兵衛 KANBE (Kanbe Ramen)
Non-halal
(Operating hours may vary during the MCO period.)
Facebook: https://www.facebook.com/kanberamen/
Address: GF-08, 163 Retail Park, 8, Jalan Kiara, Mont Kiara, 50480 Kuala Lumpur