Founded by 4 buddies, Kantin Lab is all about tasty chips and they sent us 2 of their current variations to taste.
Salted egg: These crinkle cut chips were really crunchy and tasty. The salted egg flavour may not be as overpowering as other more mainstream brands, but it's good and savoury enough. Finger lickin' good.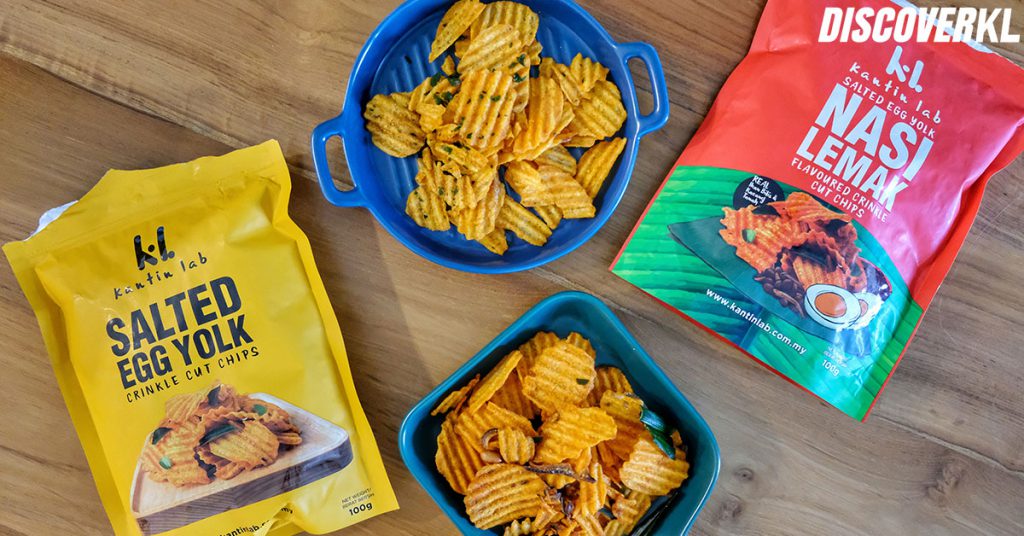 Nasi lemak salted egg: We know the Nasi lemak everything trend is very 2019, BUT we actually preferred this over the plain salted egg! We'd say that these chips were inspired by nasi lemak, but that doesn't mean it tastes like nasi lemak. As in, obviously don't expect the combined taste of santan rice, cucumbers, ikan bilis, etc. Instead here's an important caveat: you MUST like sambal to enjoy this, and actually, it was too spicy for our resident weak-to-chilli eater (everyone else was happily nomming away).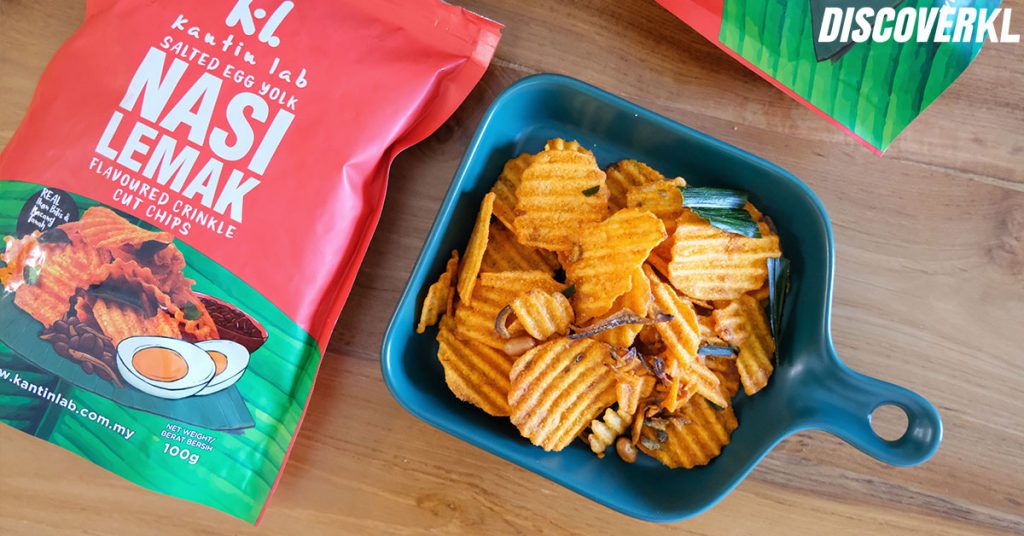 It's a good movie or drinking snack, we can see ourselves munching down a whole bag (or actually, two) in one sitting. There are nuts and ikan bilis in the bag too, which is a nice touch, but we would have liked to see more of them! Both bags are available online at RM14.90/100g. A bag probably won't be enough, might as well go for a couple and share them with family/friends.
Kantin Lab
Website: https://www.kantinlab.com.my/